Do your kids love to play in the dark? My kids will have a "dark party" as they call it and shut the lights and curtains in their bedrooms and play with their flashlights on the walls and ceiling. Of course they can only do this at night because it isn't dark enough during the day. When I saw the Glow Crazy Doodle Dome I knew they would love doodling in the dark any time of day!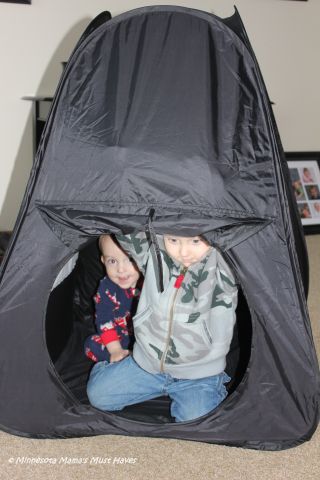 The glow dome is a portable glow art studio from Techno Source. It allows kids to draw on the special inner glow wall. With the Glow Crazy light pen they can draw, write and play games on the dome's special inner glow wall. Kids can also put on light shows for their friends and family, use stencils to create cool glow scenes, and make fun silhouettes using their hands, toys, or even their friends. Kids can let their glow creations fade or "glow over" them to clear their canvas and start again. It comes with 4 stencils and the light pen.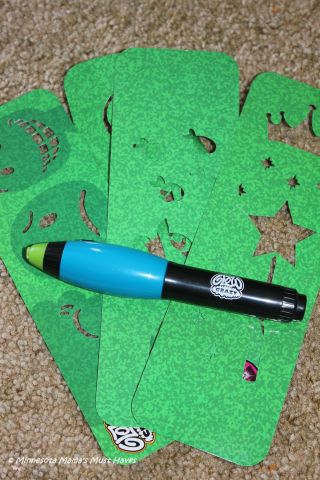 My kids love using the stencils to create glow in the dark pictures on the special glow wall inside the tent. Just hold the stencil and use the light pen to "color" in the stencil. When you take the stencil away the glow remains and shows the shape you just outlined.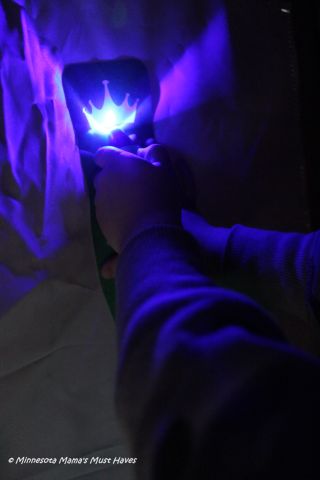 The Glow Crazy Doodle Dome folds down into a small carrying case for storing. I had to watch a video a few times on how to fold it down but once I got the hand of it then it was easy. I love that it folds down small so I can store it away without sacrificing lots of space to store it. Whenever the kids want to play with it we just pull it out and it pops right up into the tent form.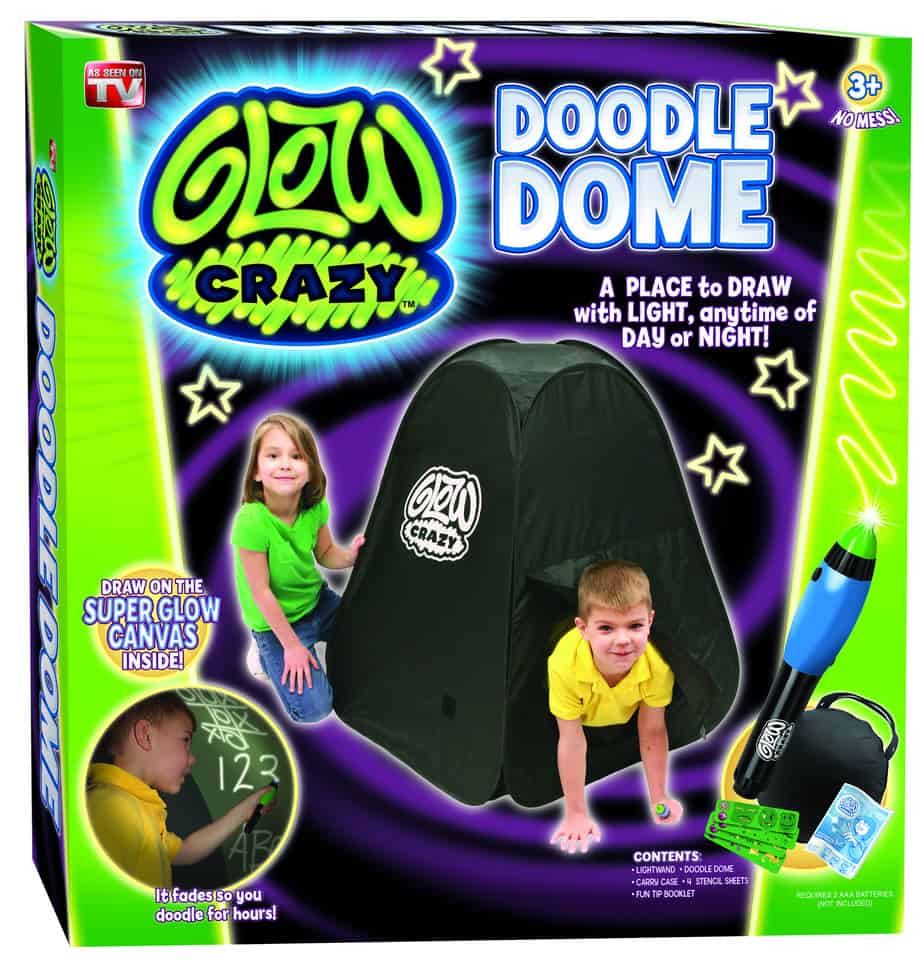 You can buy the Glow Crazy Doodle Dome at Walmart stores nationwide (online at http://www.walmart.com), Toys"R"Us stores nationwide (online at http://www.toysrus.com/ ) and at Kmart stores nationwide. It sells for around $20. This makes a great Birthday gift idea!
Win! One lucky reader will win a Glow Crazy Doodle Dome! Enter my Rafflecopter giveaway below for your chance to win! Good Luck!
*Site Disclosure: Products providing by company or representing PR firm for review purposes only. No compensation was received in exchange for this post. My opinions are my own and reflect my personal experience with the product.