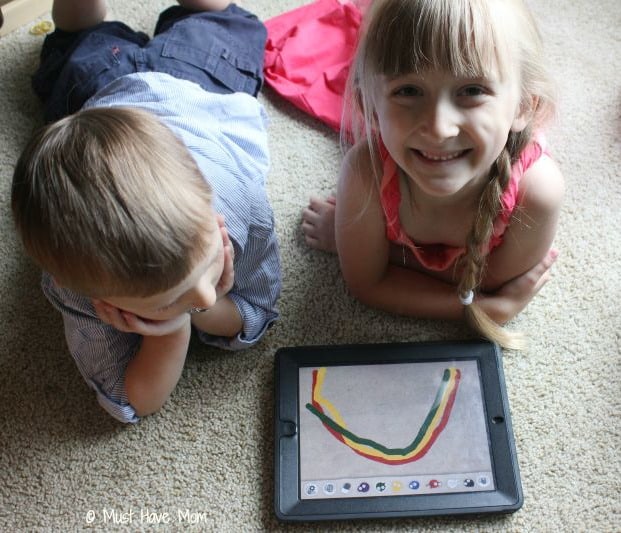 Children all learn in different ways and I am a big fan of giving them multiple platforms to learn on. Some kids learn best by hearing, some by doing and others by seeing. This week I've been teaching the kids all about colors! Colors are such a fun topic to learn about because there is so much you can do with a colorful theme! Summer is a great time to teach your kids about color (just look at nature around you!) and I've found a really fun app to help in teaching your toddlers all about colors. Fun with Colors is a brand new app that is all about learning in a fun way. I used this app to create a fun week of learning activities. Here are ideas to fuel your week of color fun!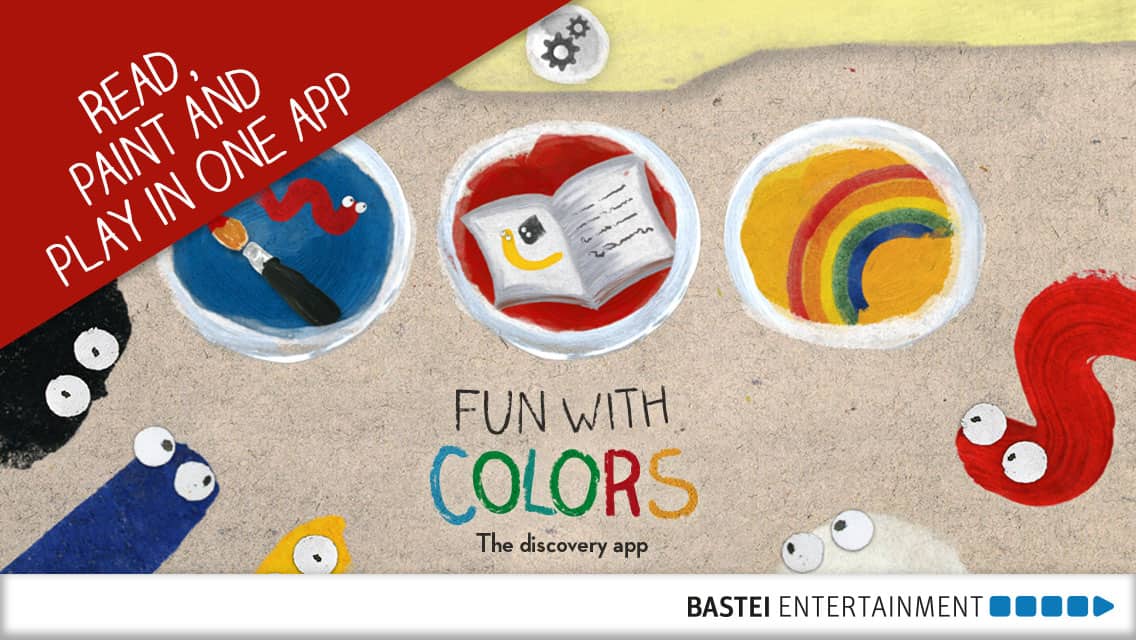 Start by downloading the Fun With Colors app. The app is $2.99, and available on iOS, Android, Samsung and Amazon. This is a quality app that has made our color week so much fun and has really assisted with and reinforced our color lessons!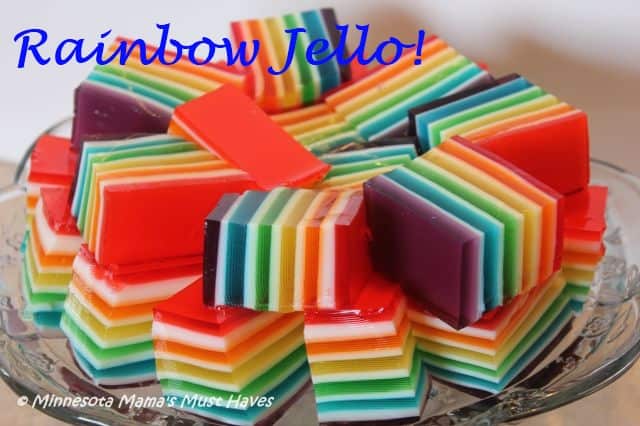 For our color week snack I whipped up a batch of this fun Rainbow Jello. The kids LOVE this stuff and it was a great opportunity to talk about the colors we were learning and learn the order of the colors of the rainbow! Get the rainbow jello recipe and pin it or print it for later.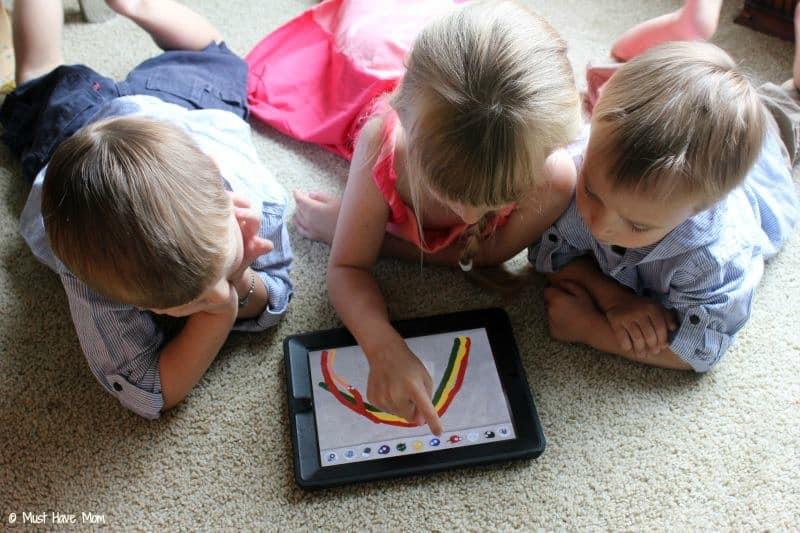 A great activity to start with is to use the Fun With Colors app and let your kids draw their own rainbow. Tell them to draw it as they think the colors should be. I took a screenshot of each of my kid's rainbow drawings for a reference to compare to at the end of our color week. Once you finish the week have them repeat this activity and see if their rainbows are the correct order or closer to the correct order. For younger kids this can simply mean having one of each color. Tailor it to your child's age. My kids range from 2-6 and I was able to tailor each activity to the child's learning level.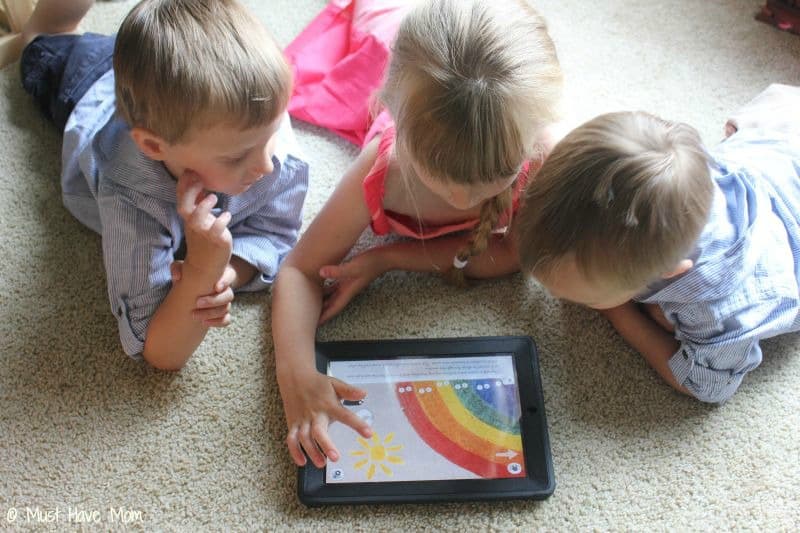 Another activity we did was to use the Fun With Colors app to learn about colors through a story read to them. When I asked my kids their favorite feature of the app this was it! Stories are read in English, German, and Mandarin Chinese. The delightful story of friendship and harmony incorporates interactive components and easy-to-follow narration to teach children all about primary colors and how they relate. I was impressed with how quickly my kids picked up the lessons in the story.
To follow up on this activity with a hands on approach, have kids sit around the table and give each child a large white piece of paper. Put primary colored construction paper in the center of the table and give each child a glue stick. If they are old enough to use scissors then also give them scissors. Have them create their own color story and tell you about it. You might be surprised at what lessons they teach you through their own story! For Carson I cut out shapes ahead of time and let him do the gluing. The older two cut their own shapes. Once they were finished they each took a turn telling us the story they illustrated.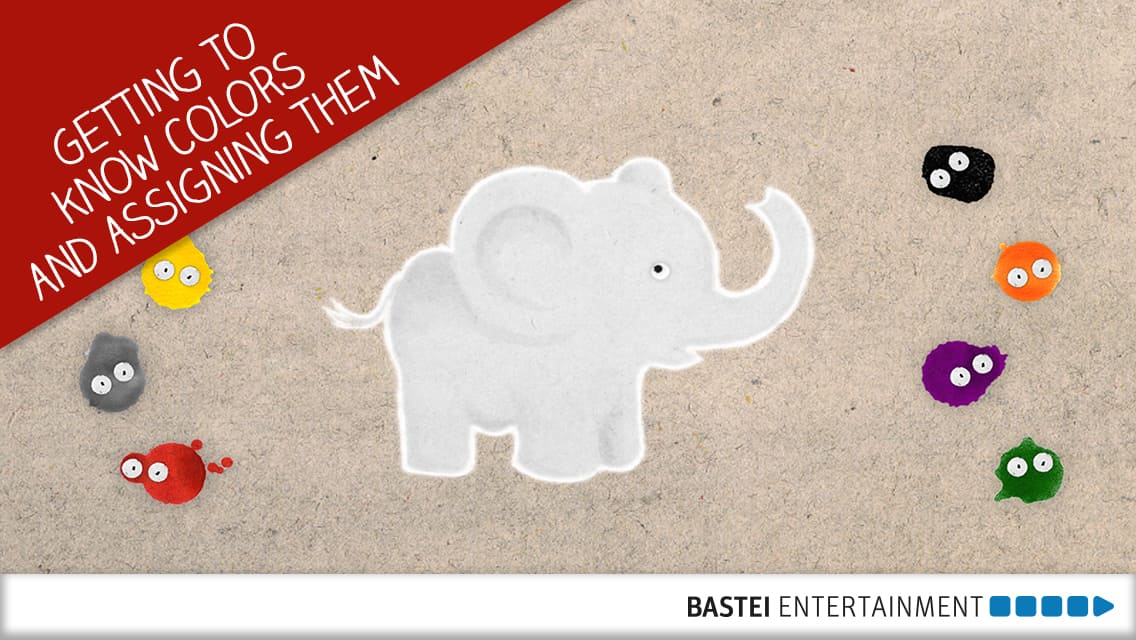 In the color-identification game, beautifully drawn illustrations come to life with cute animation as kids fill-in the correct color of familiar images to help them recognize the color of objects around them. When Aiden was doing this activity he had all sorts of questions like, "Why are elephants gray?". It was a great chance to discuss colors and animals.
Follow up on this game with a hands on activity. Put out a bin full of different colored objects (primary colors). Have the kids group them by color. They can work together to sort them into color groups. Once they complete this ask them age appropriate questions to their learning level. I asked Carson (2 years old) what color one of the groups was and what shape one of the objects was. For Aiden (4 years) I asked if we mixed orange with yellow what color do you think we would get? For Danika (6 years old) I asked her to arrange the color groups in the order of the rainbow colors, Roy G Biv. Tailor each question to their level and you can include them all in the same activity.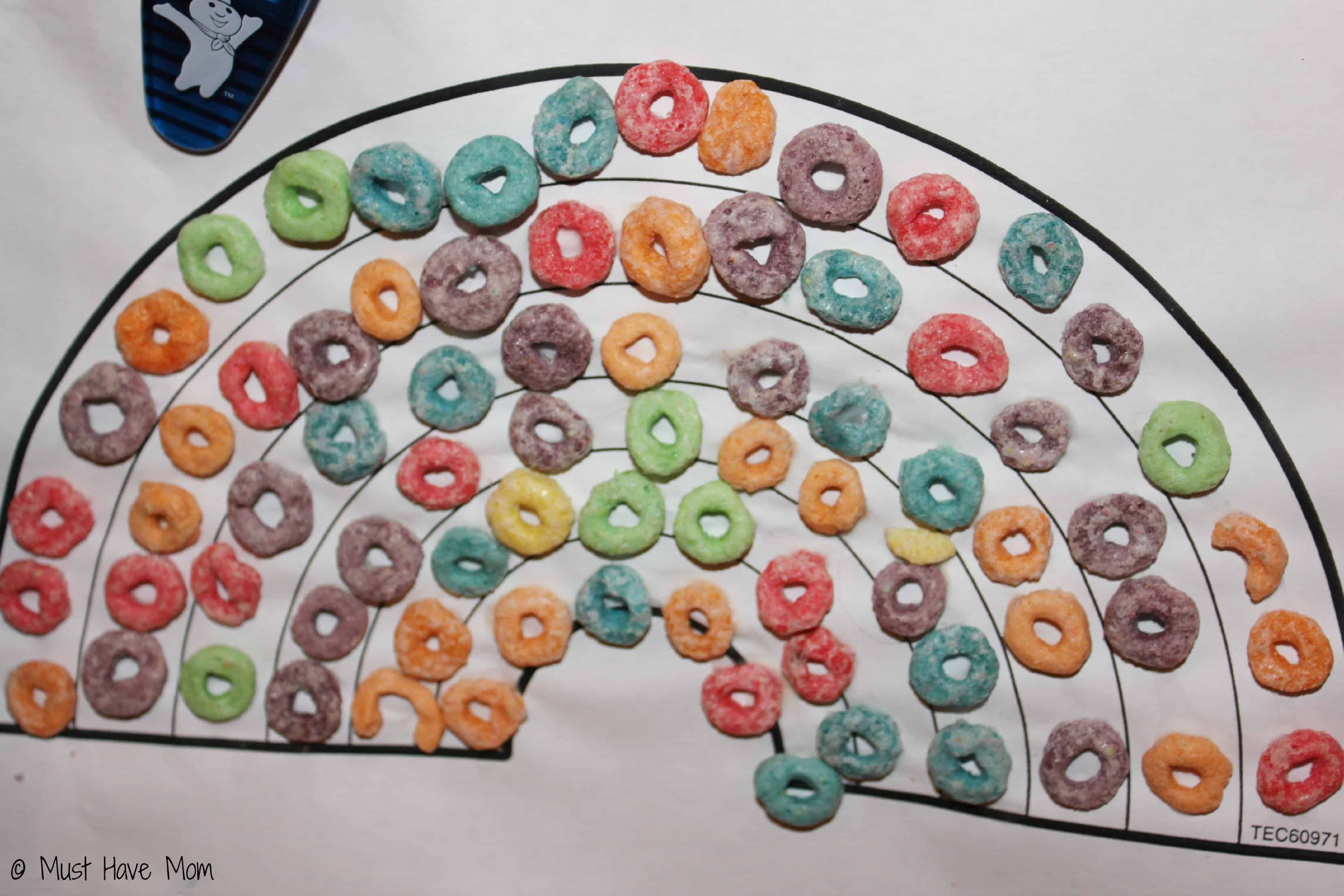 Reinforce learning the colors of the rainbow by doing this fun Fruit Loop Rainbow art project. Draw an outline for the little ones to follow and let them glue colored cereal rings onto the paper. The older kiddos can try and do them in the right order of color.
There are so many ways to learn about colors and we had a really fun week exploring them! You can find the Fun with Colors app and get started on your color week too!
How do you teach your kids about colors?