My husband is always looking for new ideas for lunch. He gets tired of the same old same old and wants something fresh and new to spice up his day. When I heard about the new Flatout Hungry Girl Flatbread at Walgreens I knew it was something I could pick up while running errands and not have to make an all out trip to the grocery store in order to get lunch foods for the week. While I was there I picked up everything I needed to put together two easy, tasty lunches for my hubby.
Flatout Hungry Girl breads come in a ton of different varieties but my Walgreens only carried one kind. I grabbed two packs knowing how much my hubby loves wraps and loving that these have 67% fewer net carbs than two slices of wheat bread! With 9 grams of protein and packed with fiber they are definitely a healthier choice for his lunches.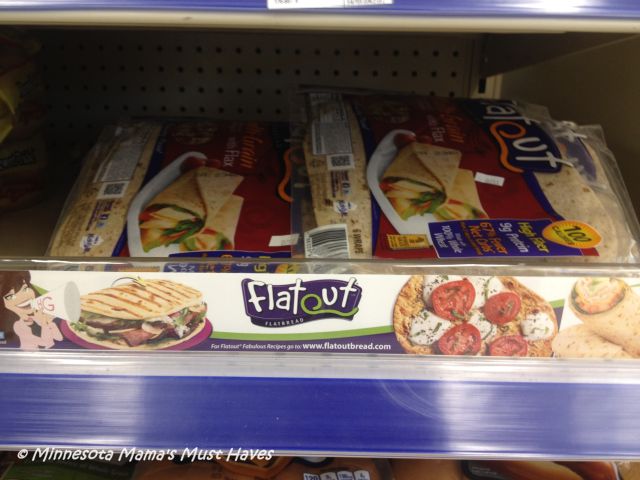 Walgreens has a decent sized grocery section so I was able to get everything I needed to make my wrap and panini without having to run to the grocery store in addition to my errands I already had. I grabbed a bunch of different things so he would have several options for the week. He likes variety!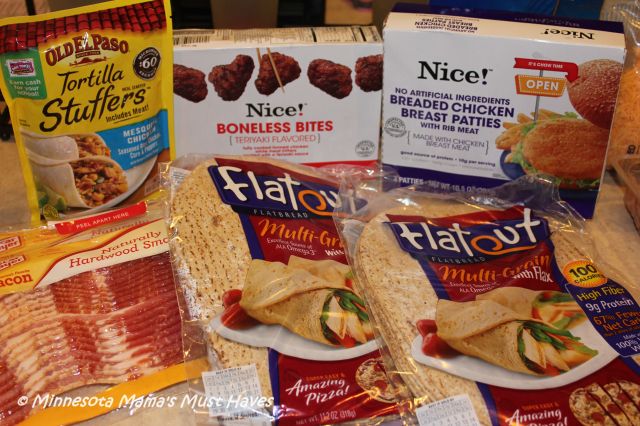 I made a club wrap by topping my Flatout Flatbread with deli ham and chicken.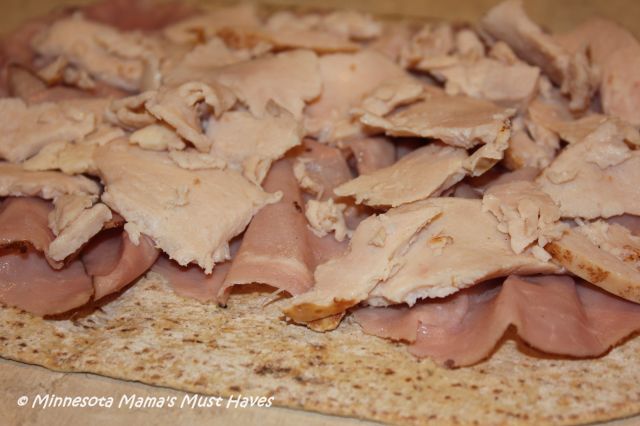 I then sprinkled shredded cheese over it and added bacon.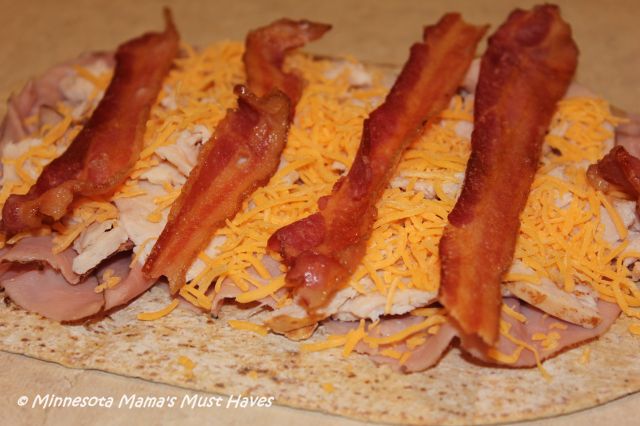 I topped it with spinach and rolled it up.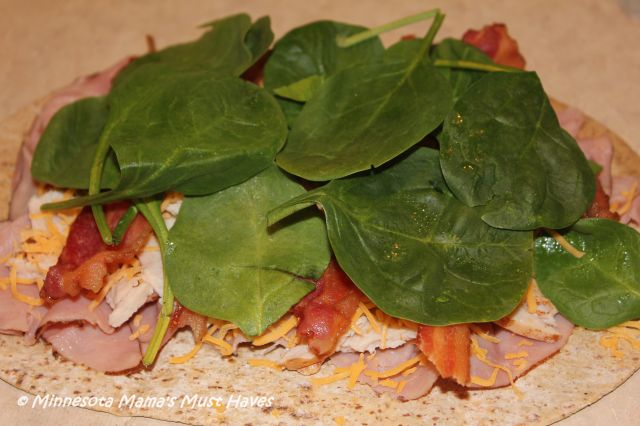 And Voila! Easy peasy Club Wrap that tastes great! I would add light dressing to this just before eating it. I then rolled it up in plastic wrap and put it in the fridge for his lunch the next day.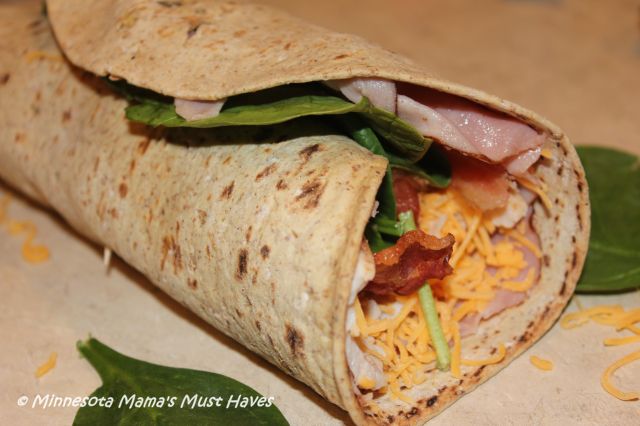 I'm not a huge fan of cold sandwiches so for myself I made one of my favorite combos, chicken, bacon and ranch! I warmed up the breaded chicken patties I got at Walgreens and sliced them and placed them on top of my flatbread. I then topped the chicken with bacon and sprinkled cheddar cheese over the top. I piled my ingredients to one side of the flatbread so that I could fold it over and great a sandwich style wrap.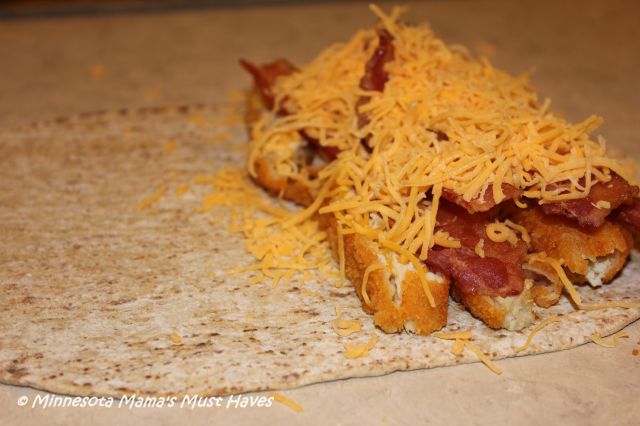 I then folded it over and placed it on my panini press. I waited until the outside was crisp and the cheese was melted.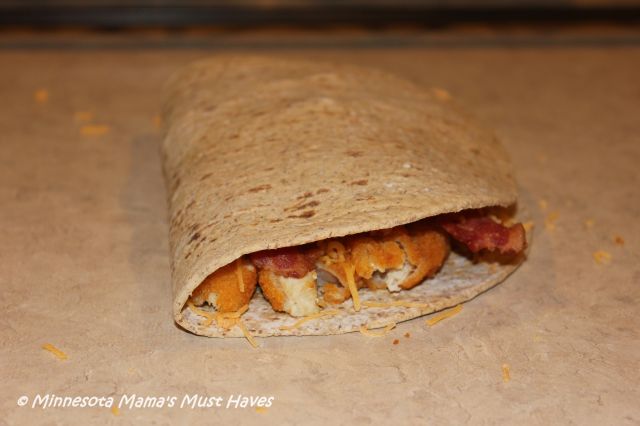 The end result was soooooo good! My husband even ate half of it despite already being stuffed from his own meal. I served it with ranch on the side for dipping. This was a really quick and easy lunch idea which was exactly what I wanted. When I'm home all day with my kids I don't make elaborate lunches but after awhile I get sick of mac 'n cheese and chicken nuggets! This was the perfect way to add some flair to my lunch plate without adding extra time to create the meal.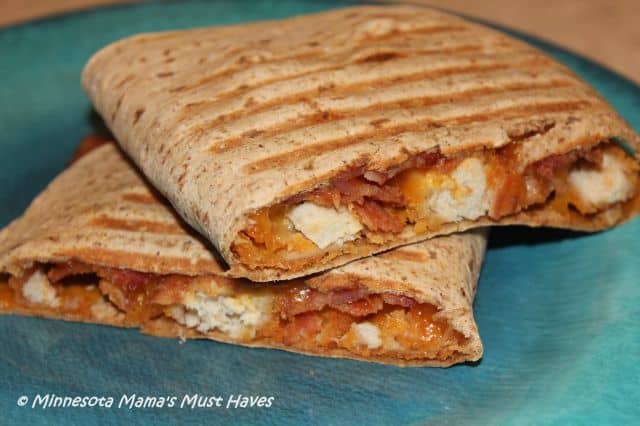 I'll be keeping my eyes peeled for the other Flatout Hungry Girl varieties. I'd love to try the Foldit bread and I'm hoping my Walgreens carries more varieties soon! The thing I really loved about the Flatout Flatbread is that it's so versatile. Use it in a wrap, make a panini or even make a pizza using it as your crust! The possibilities are endless and it's an easy way to make lunch exciting again!
Here are the recipes for my Club Wrap and Chicken Bacon Panini!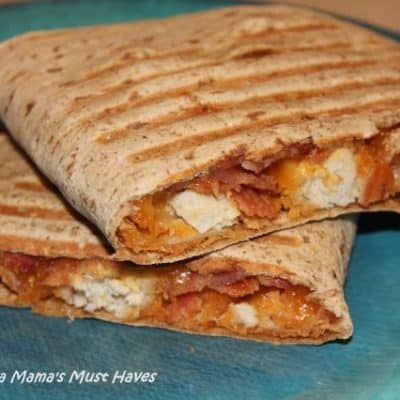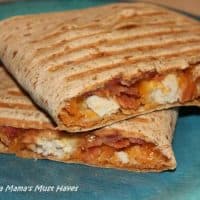 Panini Recipes
Quick, easy lunch idea to spice up your lunch this week!
Ingredients
Flatout Hungry Girl Flatbread

Deli Honey Ham

Deli Chicken

Bacon

Shredded Cheddar Cheese

Spinach
Instructions
Layer ham, chicken, bacon, cheese and spinach on op of your flatbread.

Roll up tightly and wrap

Serve with light dressing if desired.

Stores well overnight in the fridge.
Chicken Bacon Panini Recipe
Ingredients:
Flatout Hungry Girl Flatbread
Breaded Chicken Patties
Bacon, cooked
Shredded Cheddar Cheese
Ranch Dressing
Instructions:
Heat and slice 2 breaded chicken patties per panini.
Layer chicken, bacon and shredded cheese onto one side of your flatout flatbread.
Fold over and place on panini press until brown and cheese is melted.
Serve with ranch dressing for dipping.
Find Flatout Hungry Girl products at your local Walgreens! You can get more amazing recipes on their site!
*Site Disclosure: Products providing by company or representing PR firm for review purposes only. I received compensation for ingredients and my time. My opinions are my own and reflect my personal experience with the product.