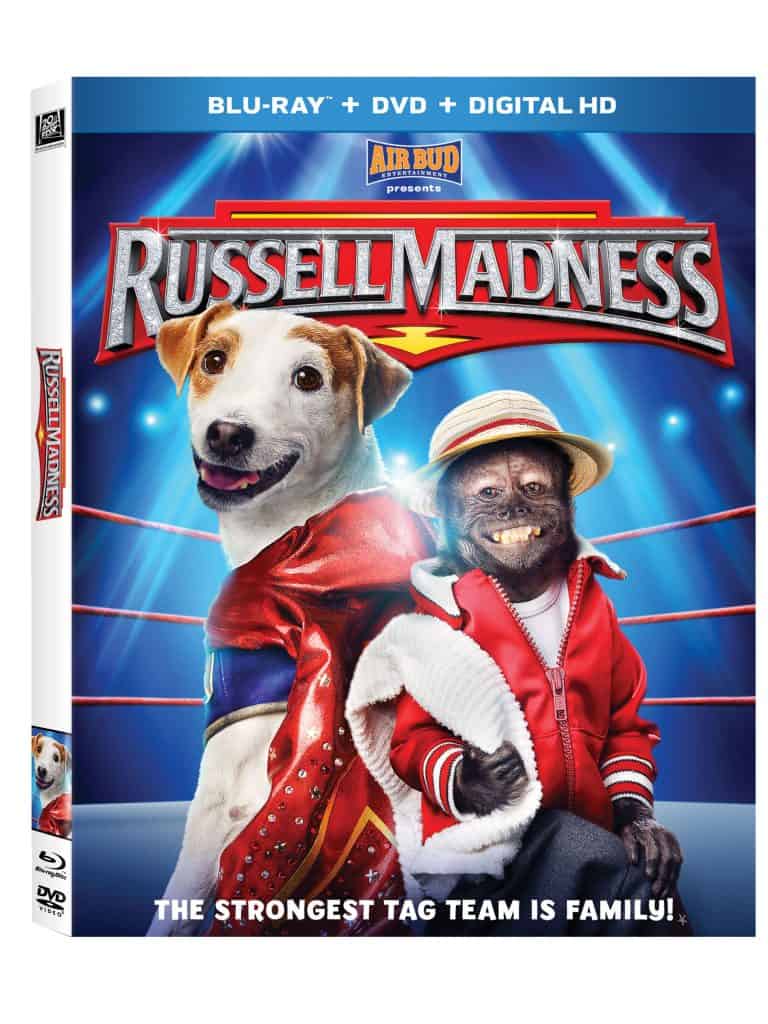 It's the time of year to grab a few movies for your stash so the kids have something to do on those rainy days! Russell Madness is an adorable movie perfect for the whole family. It's out on DVD and Blu-Ray now so grab your copy!
This hilarious, all-new family adventure is the first feature film from newly-launched Air Bud Entertainment, the creative force behind the #1 live-action, direct-to-video movies in the family category. The exciting action-packed adventure introduces 'Russell,' an adorable TALKING Jack Russell Terrier who accidentally becomes a professional wrestling superstar, on the way to discovering the true power…of family. The officialRUSSELL MADNESS movie trailer launched today and can be viewed at: http://youtu.be/Ur6XdaGNlTY.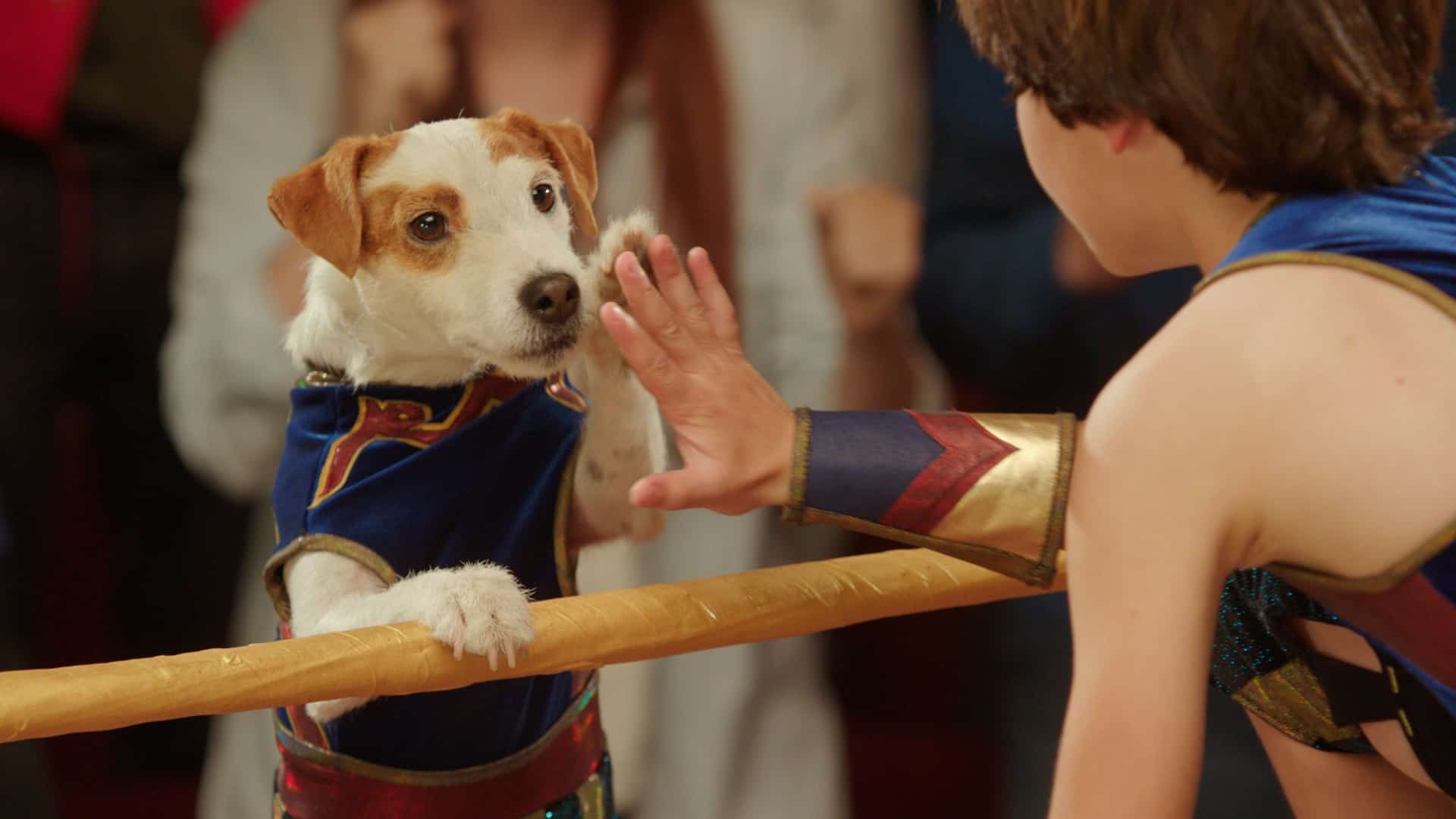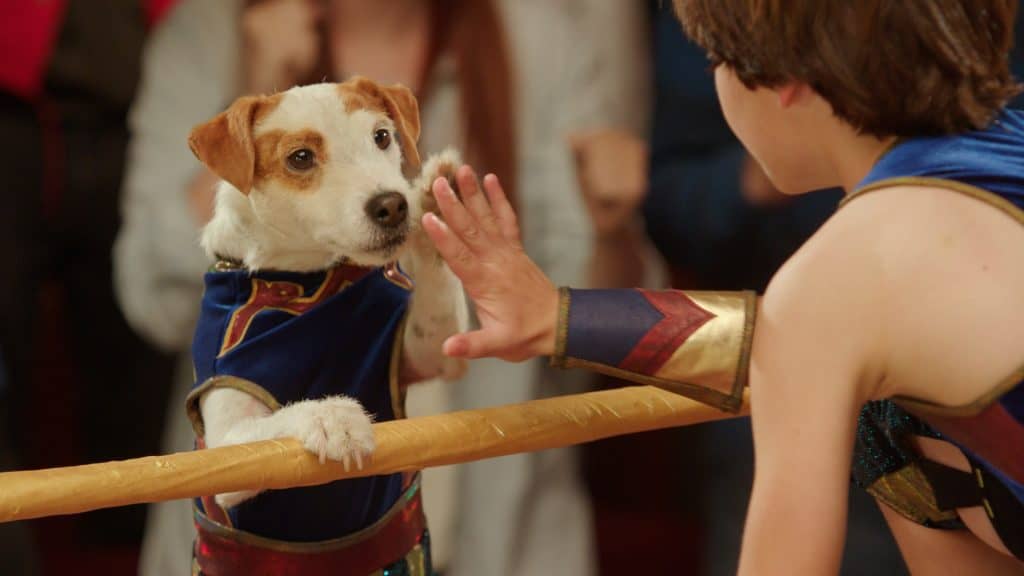 RUSSELL MADNESS stars John Ratzenberger ('Toy Story,' 'Cars,' TV's Cheers), Fred Willard (TV's Modern Family) David Milchard (TV's Convos with my 2-Year Old), Mason Vale Cotton (TV's Mad Men and Desperate Housewives), McKenna Grace (TV's Crash and Burn and The Young and the Restless) and John Hennigan (former WWE star) along with the voices of talking animal stars including Will Sasso (TV's 'MadTV' and 'The Three Stooges') and Sean Giambrone (TV's The Goldbergs). RUSSELL MADNESS is directed by 'Air Bud' and 'Buddies' veterans Robert Vince, written and produced by Robert Vince and Anna McRoberts.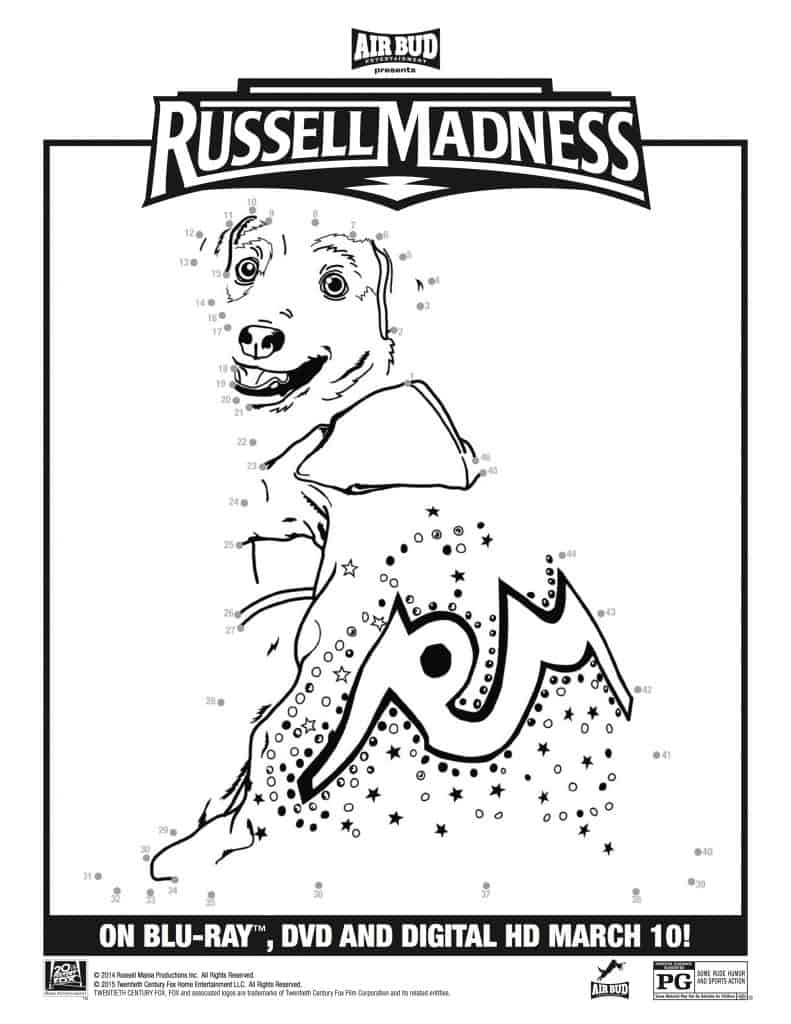 Keep the kids entertained by printing off these fun, free Russell Madness printable activity sheets! Do this dot to dot activity sheet and see what you reveal! Click the picture to enlarge it and print it off!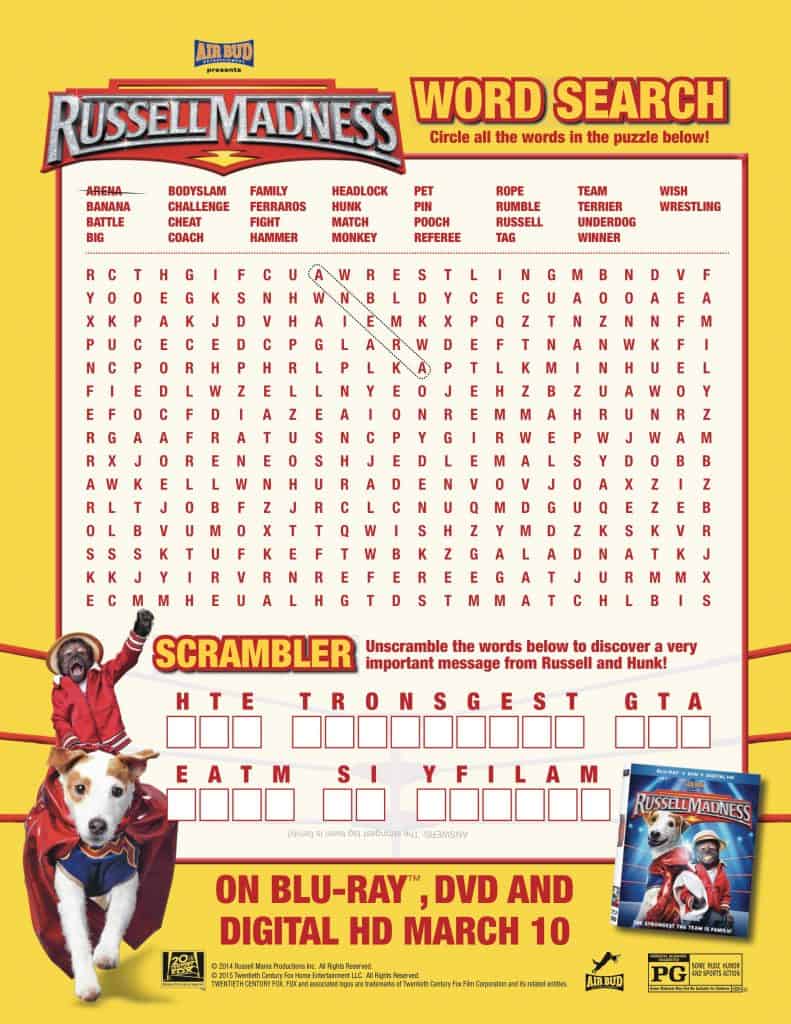 If your kids prefer a good word search then this one will have them scrambling to figure out the puzzle at the bottom!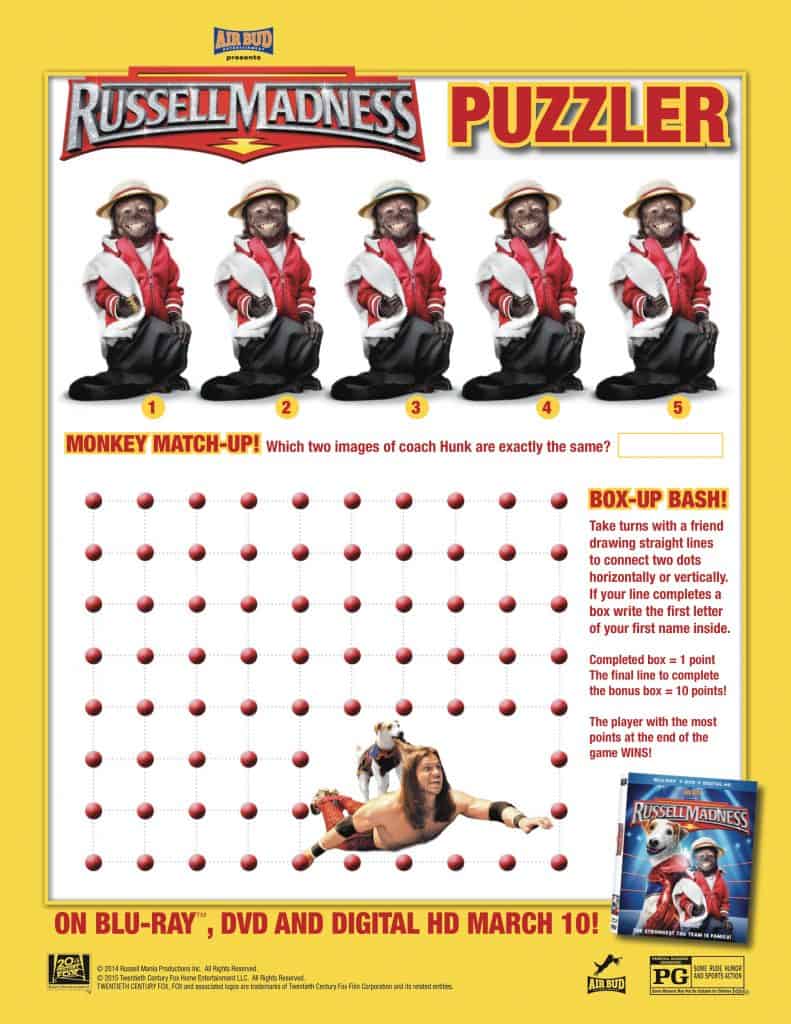 These Box Up Bash games were my favorite as a kid!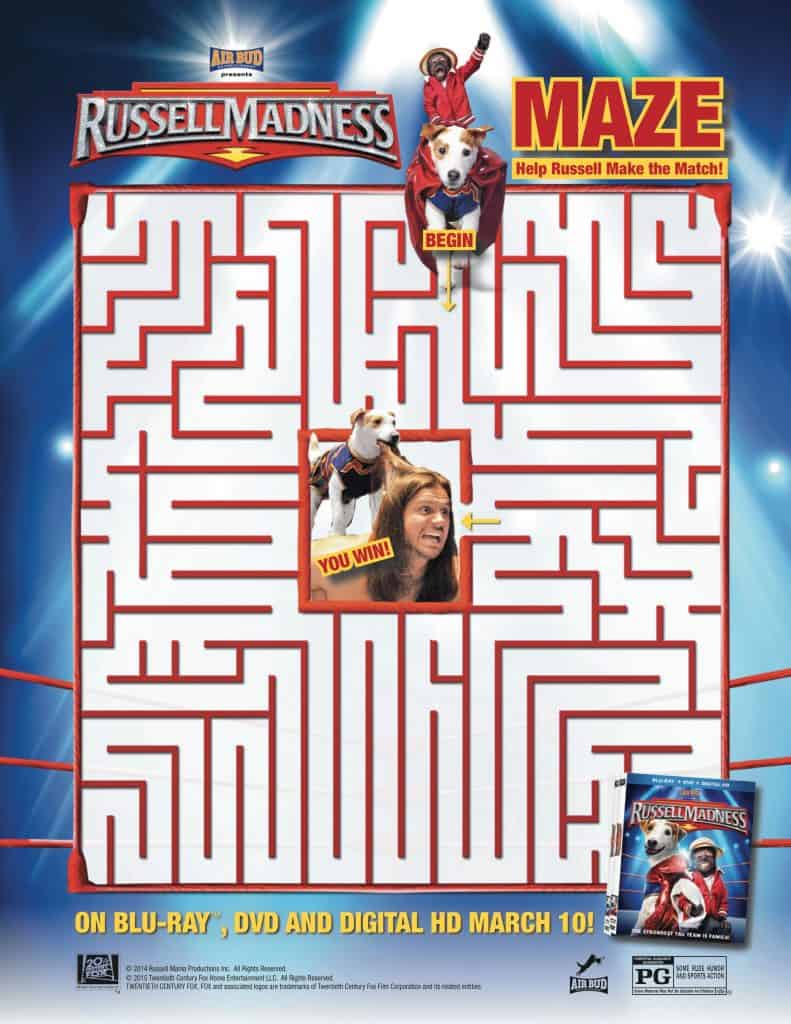 My son loves this maze! I bet your kids will love it too!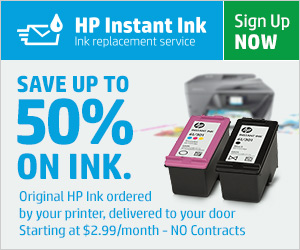 One more tip mommy-to-mommy, if you have a printer and love printing free printables, photos, checklists and more then you definitely need to sign up for HP Instant Ink and save 50% on your printer ink! I have been personally using this service for years and print up to 100 pages a month and never worry about how much ink I am using. When your printer starts running low it automatically orders more ink and it shows up at your door! No postage fees! And with plans starting at just $2.99 you can quit worrying about how much ink you are using and print all the color photos and printables you want! This is the best way to save on printer ink!
Sign up today
and start saving money on your ink.