I can vividly remember trying to "just pick" a career as a high school student. I chose to attend college my junior and senior years of high school in leu of high school through a program called post secondary education. It allowed me to basically skip my 11th and 12th years in high school and instead skip forward to college. That was amazing but it also meant I needed to decide "what I wanted to be when I grew up" at an early age. I felt like I was taking a shot in the dark and just picking a career that I'd be stuck with forever.
*This post is brought to you by the Cube! The opinions expressed here are 100% my own and reflect my own personal experience with this product.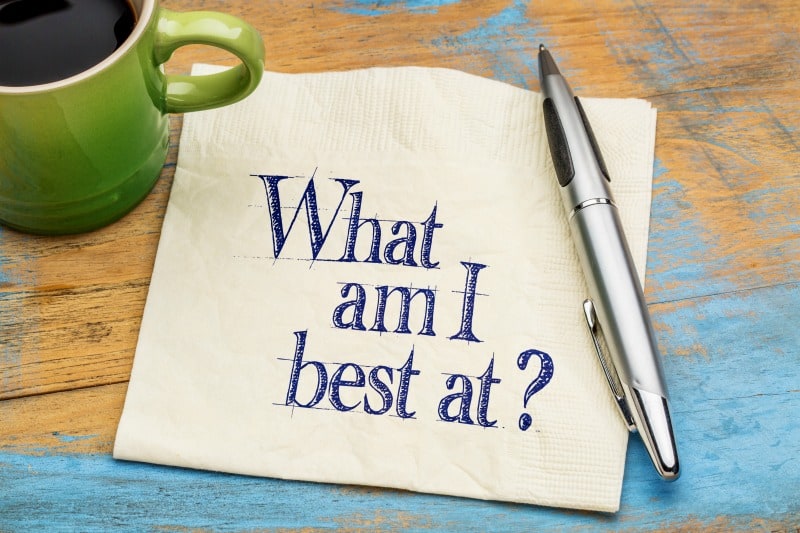 I ended up choosing the nursing profession at the suggestion of a family member. They cited it's good salary, my school smarts and empathy as main reasons to go into nursing, not to mention job security since there are always going to be sick people.
I became a Registered Nurse and worked in pediatrics, NICU and Obstetrics. I loved working in the Labor & Delivery unit helping babies come into the world. What I didn't love were the hours, holidays and shift work. Ultimately I left that profession in favor of staying home with my daughter who had just been born. With both my husband and I working shift work, having a baby in the mix just wasn't going to work. I left my job as a Registered Nurse and wasn't sure where I'd go from there.
After about 6 months I knew I needed a purpose outside of being a mother and wife. I dove into the online world of blogging back when no one even knew what it was. What started as a way for me to connect with the outside world from the comfort of my home eventually evolved into my full time profession that I was able to do from home on my own schedule. This enabled me to stay home with my (now four) children and still bring in an income for our family.
I tell you all of this to show you that taking a shot in the dark and deciding what career you'll go into while you are still a teenager is a big ask. Without proper tools how are you to know what you are passionate about? How would you know what you will love doing for the rest of your life? I enjoyed nursing but I have no plans to return to it. I LOVE blogging and being my own boss. Let me help you skip a few steps and teach you from my experience how you can find what you really love doing and how you can create your future and also help your child choose a career they will really love!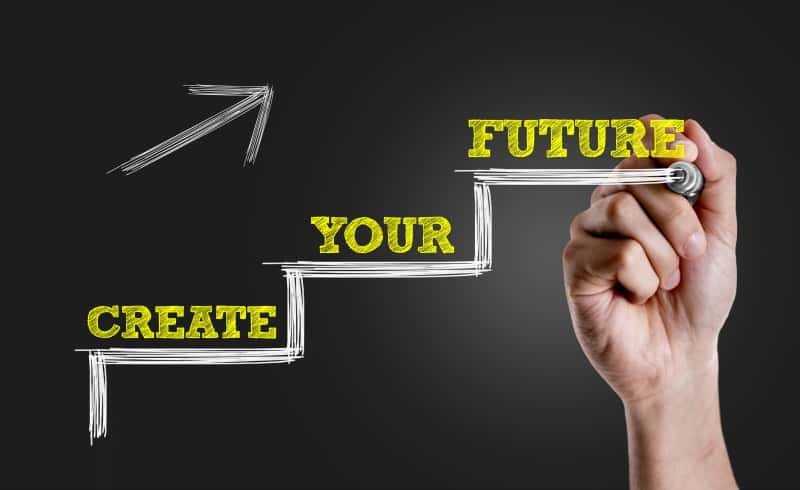 As a parent to a teenager it comes with it's own set of challenges. Once you get beyond curfew violations and phone rules, how do you really help your teen shape their future? How will you help them decide what they are passionate about and discover what job will be something they love to do each and every day? I've found the answer to that and I'm going to let you in on a secret! It comes in a little black box and it will ultimately help unlock your child's hidden talents and abilities. It's really, super amazing!
It's called the CUBE! Packaged inside this little square, black box are 10 instructional videos that will help you develop the skills you need to achieve your life goals. It also comes with online access to an amazing community of fellow students trying to discover their passion and talents. Inside this amazing online community are keys to engaging your teen and encouraging them to unlock their potential.
Need to motivate your teen to discover their talents and potential?
Every lesson of the
CUBE
finishes with a
challenge
that is designed to help motivate parents and children to work together and win prizes.
For example, Upload your elevator pitch video about your social entreprenuership project in the online community. The top 3 winners will travel to Washington DC to present their project to the top executives of the Bill & Melinda Gates Foundation.
Is your child more into video games than they are interested in discovering their future career? Perhaps they'd be motivated to present their video game idea to Playstation and win a summer internship in Madrid Spain working for Playstation Europe!
These are just a couple examples of the amazing challenges that are in the works for the Cube online experience!
You can get the Cube full experience for just $99.99 (+ s&h) or get the online version for 3 payments totaling $59.97. BUT right now you can snag some amazing introductory prices during the Cube's kickstarter launch!!
Grab the Super Early Bird Cube deal for just $75 and get all of the following: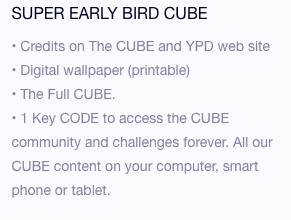 Help your teen unlock hidden talents and passions and enable them to choose a career they will truly love! Don't let them be stuck in a career that they choose as a shot in the dark and be miserable going to work everyday. Loving what you do is essential to leading a happy life! Go back the Cube on Kickstarter now and take advantage of the amazing deals they are offering for as little as $5!