Fall is here and that means my favorite comforting flavors are making an appearance. Where can you go to find the best ever salted caramel latte? I'm going to tell you because I've tried them all! I have checked out every coffee shop local to me and tasted them and I've picked the best. Now you don't have to run all over town, I've saved you from that. You can go straight to the best!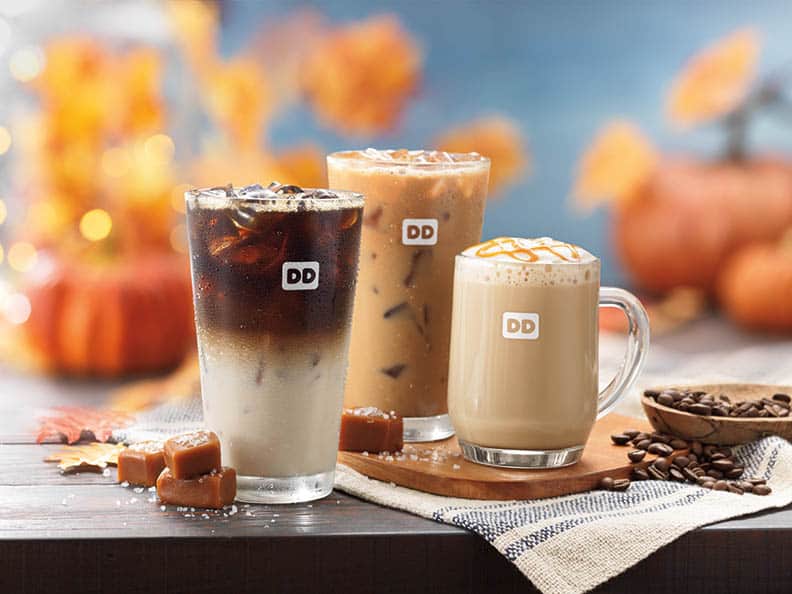 Drumroll please…….Dunkin' Donuts is the maker behind the best ever salted caramel latte. I'm telling you folks it's amazing! Not only is the latte amazing, but you can also get my favorite salted caramel flavor in coffee or iced drinks too! That means they pretty much have a version for every craving. It is the perfect pairing of sweet and salty!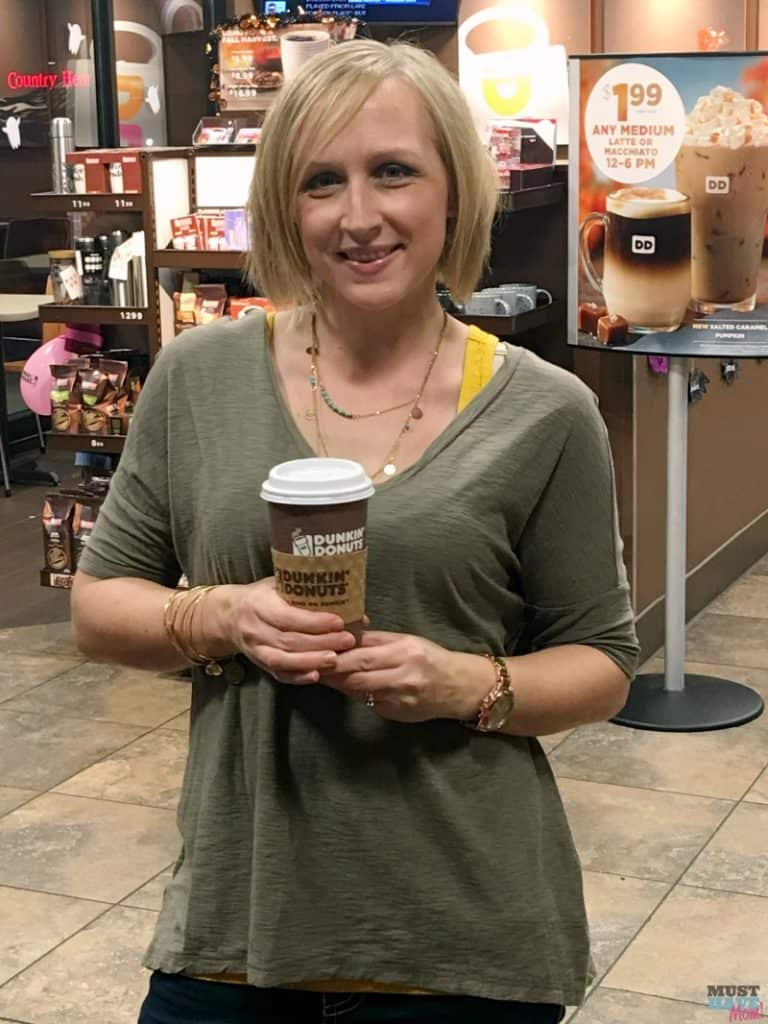 My husband and I took our family out to eat and afterwards we always skip the pricey restaurant dessert and head over to Dunkin' Donuts instead. I'm telling you I NEED coffee after a meal and one of our favorite family traditions is to grab coffee and donuts as our dessert instead! It's the perfect after-dinner treat!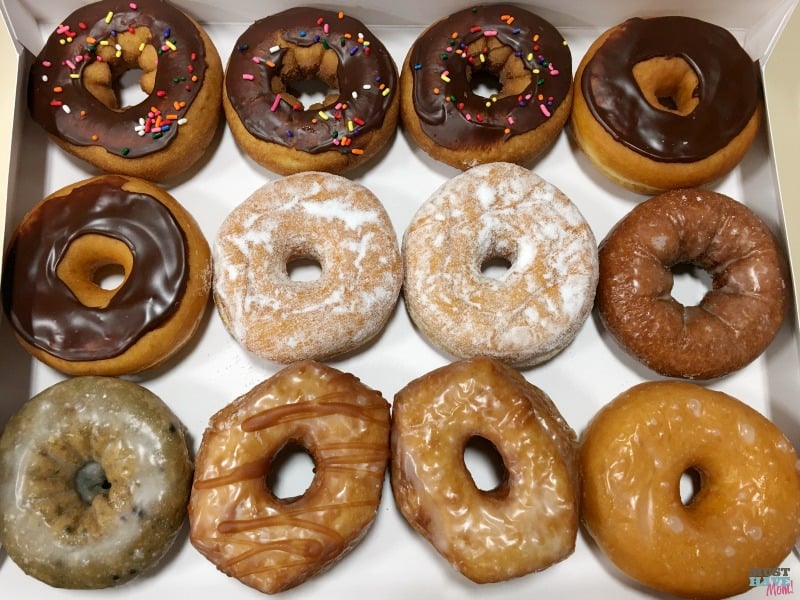 I have to grab a box of a dozen donuts so we get one for dessert and save the other for breakfast the next morning! We've got a family of six so a dozen is perfect for us! Our favorite thing to do is pick all of our favorite flavors and get a huge variety. This time we went with classics like the chocolate glazed with sprinkles, sugar and glazed donuts and we also departed from the classics and tried some new donut flavors including blueberry, pumpkin, croissant donuts, and my favorite, caramel apple croissant donut. Seriously, try the croissant donuts. It's like dessert! My favorite after-dinner companion to my salted caramel latte.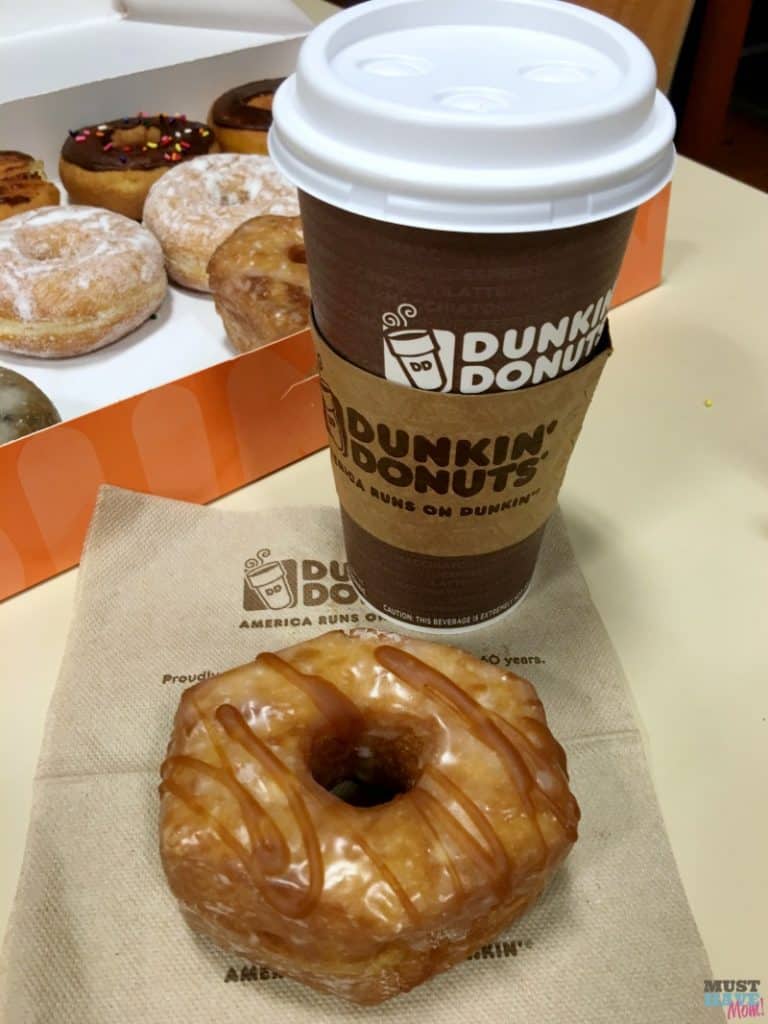 Since it's fall it is the perfect time to cuddle up with a cup of coffee any time of the day, but I'm always impressed with Dunkin' Donuts menu offerings. They have so much more than donuts (our breakfast and dessert favorites!). Did you know that in addition to breakfast sandwiches Dunkin' Donuts also has offerings such as their turkey, cheddar & bacon sandwich, chicken bacon sandwich and more? They've got a meal to satisfy your hunger anytime! Their full menu is available all day!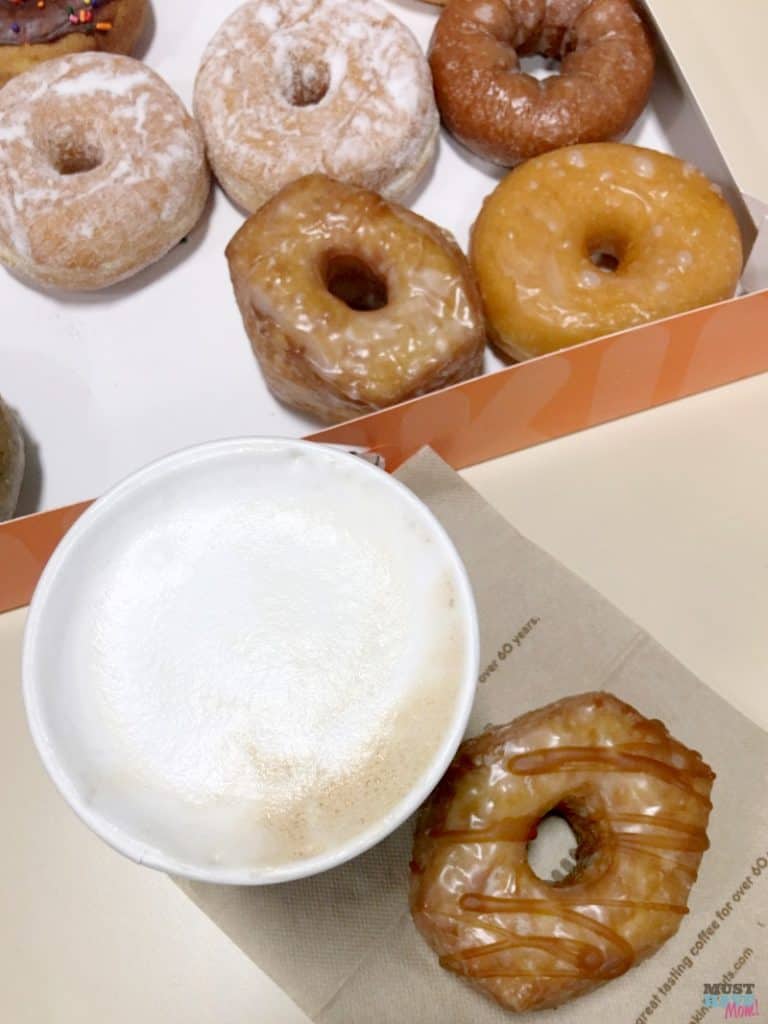 Look at that beautiful froth on top of the best ever salted caramel latte! It's delicious and is the perfect drink any time of the day.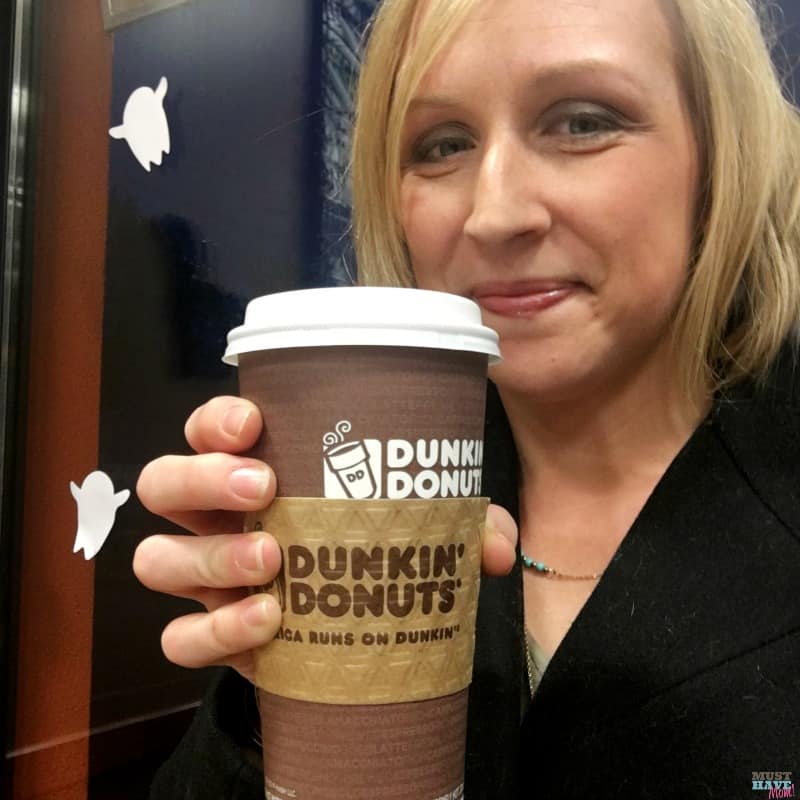 Now that I've revealed who makes the best salted caramel latte, it's time for you to go try one and see if you agree! Let me know once you've tried one if you agree that it is the best ever salted caramel latte! Sign up for their mobile app and once you get their perks card you'll earn yourself a FREE drink! Plus the app allows you to jump to the front of the line, pay with your phone and lots more!