You know that moment when you are cleaning the house and it's your last room to clean and you go to spray the bottle and nothing comes out? You shake the bottle and hear the liquid splash around but despite all your clever maneuvering you just can't get that last bit of solution out. I hate that moment! It drives me crazy! I paid for the whole bottle so I really should be able to use that last bit of cleaning solution and not have to throw it away, right? Well, now thanks to Clorox you can! No more tipping the bottle every which way or transferring it to another bottle just to use what you already paid for. They have come up with something that has been a long time coming, Smart Tube Technology.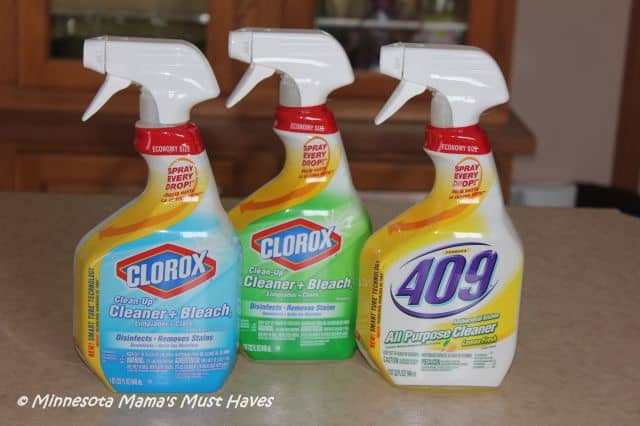 See that lovely yellow stripe down the side of the bottle? That means that inside that bottle you'll get all the benefits of the new Smart Tube Technology! What does that include? Well, you'll get every last drop of cleaning solution out of that bottle and you'll reap the benefits of the redesigned trigger! The new, more durable trigger provides better coverage and control and a smoother pull that makes it easier to dispense the liquid with less effort, which results in a more premium spray experience.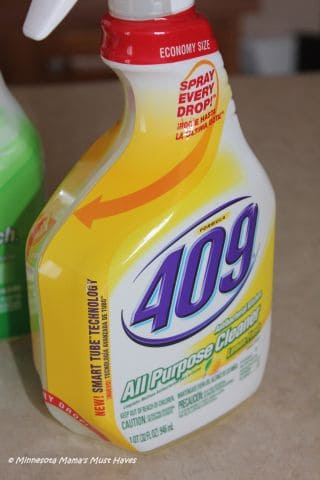 You can see here how the tube inside the bottle follows the side of the bottle all the way down to the bottom of the bottle, allowing you to get every last drop.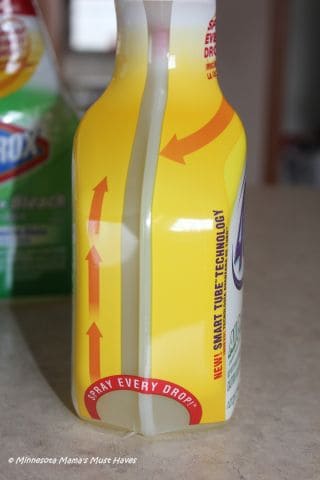 SMART TUBE® TECHNOLOGY began hitting store shelves in early 2013 and can be found in the following
products in all scents and sizes:
• Clorox® Clean-Up®
• Clorox® Disinfecting Bathroom Cleaner
• Clorox® Disinfecting Bleach Foamer
• Clorox® Bleach Gel
• Clorox® Kitchen
• Formula 409® (Original, Lemon, Stone & Steel, Glass & Surface, Carpet/Pet)
• Tilex® (Bathroom Cleaner, Mold & Mildew Remover, Mildew Root Penetrator™)
• Clorox® Antihongos
• Clorox® Desengrasantes
For more information and to see SMART TUBE® TECHNOLOGY in action, visit www.sprayeverydrop.com. You can also follow Clorox on Facebook and Twitter to receive the latest product news, tips, offers and more!
Win! One lucky reader will win 5 bottles of Clorox with the new Smart Tube Technology!! Enter my Rafflecopter giveaway below for your chance to win! Good Luck!
*This post is brought to you by Clorox and The Motherhood, and I've been compensated for my time. However, all opinions are my own.