This is a sponsored post written by me on behalf of Triad Retail Media. All opinions are 100% mine.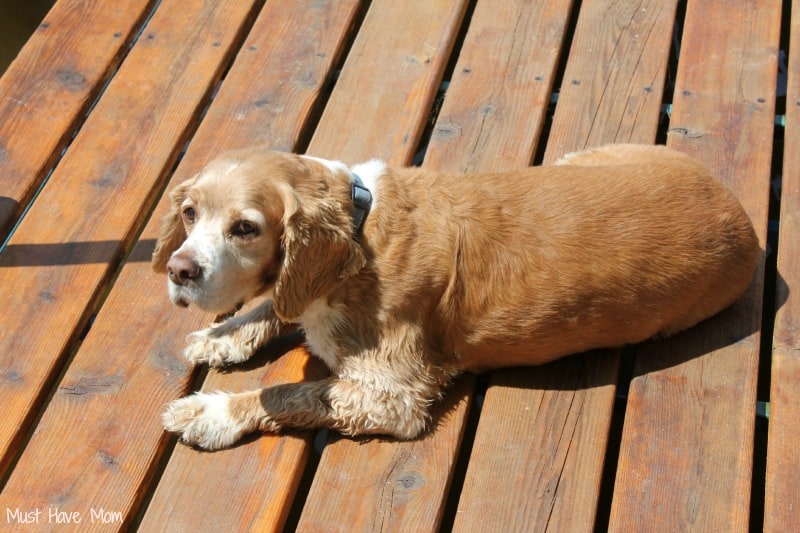 Our pets are our family and we should be feeding them the best of ingredients without any unnatural products in their food. Our dog Max has been a part of our family for seven years now and when looking for food for him I have started paying more attention to the ingredient label. The ingredients in many dog food brands are just unacceptable. Do you know what is in your dog's food?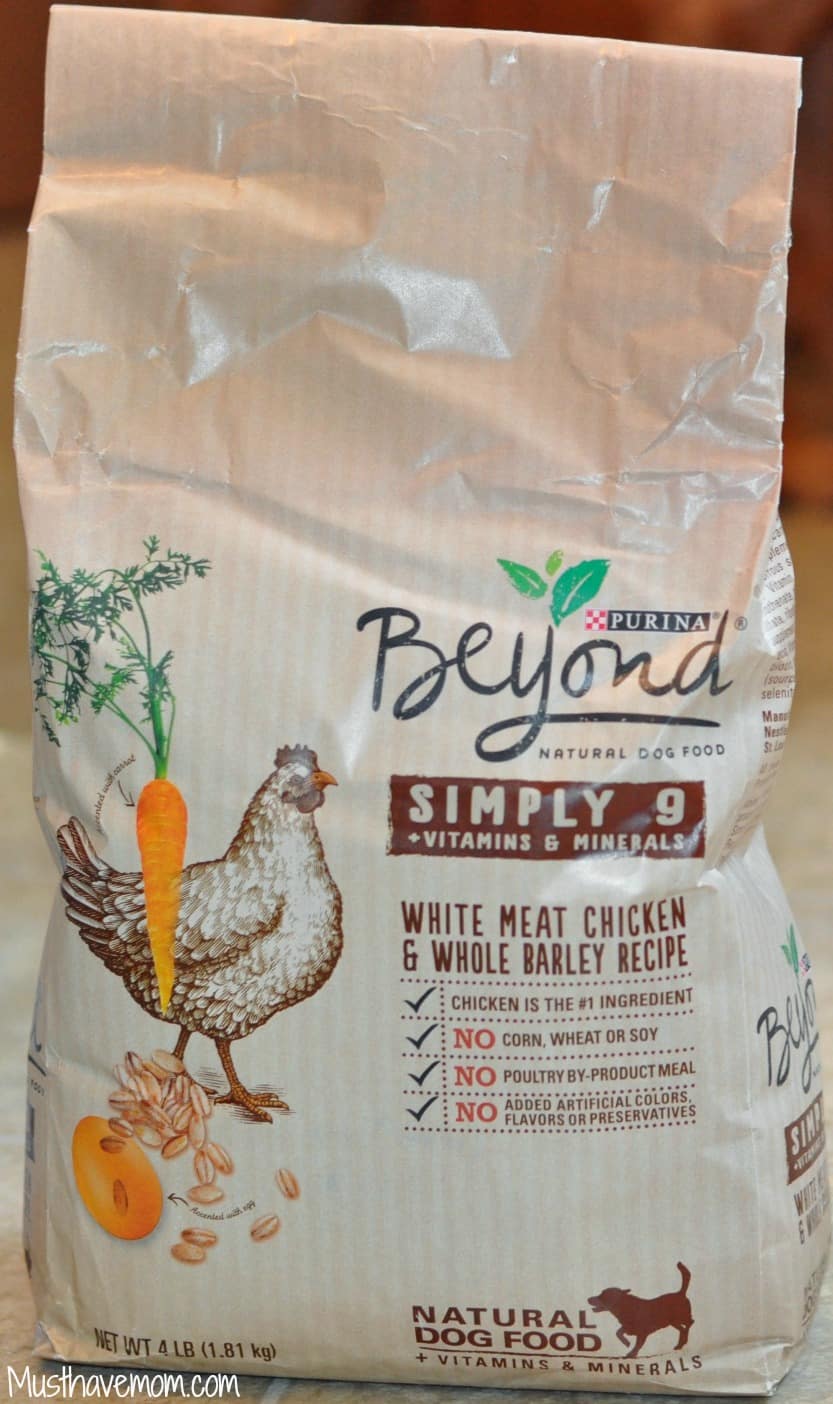 Often it can be difficult to find a natural dog food that is available where you commonly do your grocery shopping. With four little ones in tow, the last thing I want to do is make a special trip to another store just to buy dog food. Well, I've got good news for you! Purina Beyond Natural Dog Food is now available at Walmart AND it contains natural ingredients that you can pronounce when you read the label!
Purina® Beyond® is made with natural ingredients plus essential nutrients and contains no added artificial colors, flavors, preservatives or poultry by-product meal. They include real meat, poultry or fish as their number one ingredient in all dry and paté formulas. Purina® also excludes grains like corn, wheat, and soy from all of their recipes. Pet nutritionists' craft it, so you know you are providing an excellent, safe and healthy option for your pet.
Max didn't care to read the label but he certainly was interested in cleaning his plate! We transitioned him to the Purina Beyond natural dog food and he has really seemed to have a noticeable difference in his behavior. He seems more energetic and healthy. He wasn't too interested in his old dog food anymore and the Purina Beyond has sparked his interest and it seems to have made eating fun again. Perhaps the natural ingredients lend to a better flavor. I'll have to speculate on that one since I'm not about to do a taste test myself!
This fantastic @PurinaBeyond line of natural pet food is available at Walmart which makes it so convenient to pick up for your pet! For great dog food options there is Beyond® Simply 9, Beyond Superfood Blend and Beyond® Adventure Grain Free dog food. For cat lovers that prefer wet food options there is Beyond® Pate cat food as well as Beyond® In Gravy cat food and for dry food try Beyond® cat food, Beyond® Superfood Blend and Beyond® Grain Free cat food.
What's in YOUR pet's food?