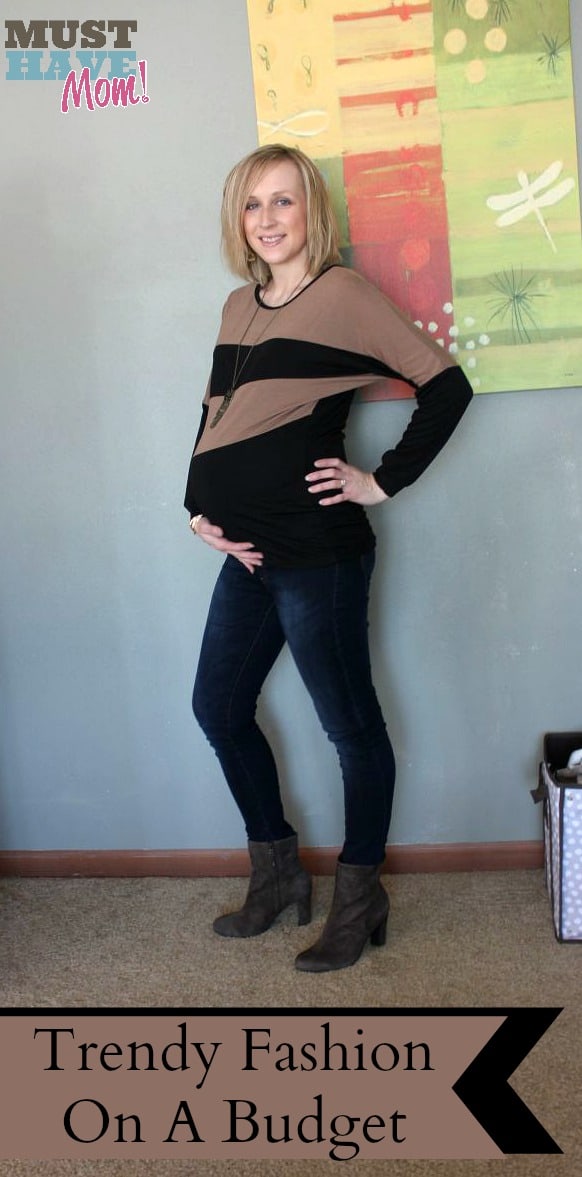 Fashion isn't cheap and neither is keeping up with the latest trends but I have found a site that offers trendy fashions for crazy cheap prices. I was in disbelief a little and wondered what the catch was and while I found this may not work for everyone it will be a great solution for those in the size medium to small range. Read on for details!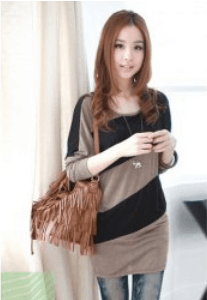 The site is SammyDress.com and they offer TONS of fashion forward clothing, accessories and more at ridiculously cheap prices. Such cheap prices that as I mentioned I wondered what the catch was. I decided to place an order and see what it was all about. I found that each piece of clothing is only offered in a size medium and you cannot select a size. I would say their size medium is closer to a true size small. I am a size 2 dress size and can fit into the clothing (and I'm currently pregnant and this top still worked for me). This Block Stripe Long Sleeve Top was $8.89. The quality was good and it didn't feel cheap or ill made.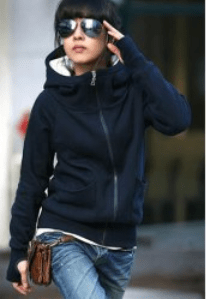 I was really excited about this Polo Neck Hoodie and I have to say I was a little disappointed at how thin the material is. It feels more cheaply made. For $9.35 I certainly didn't lose my money on it but it wasn't as fabulous as it looks in the photo.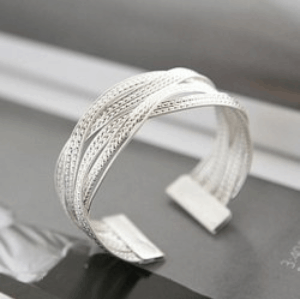 I was impressed with their fashion jewelry selection. I love to accessorize and that can get expensive. Pick up some of their great discounted jewelry and you'll never tell the difference between their costume jewelry and others. This was only $3.28!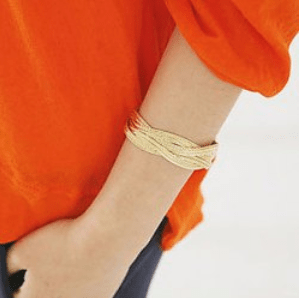 So I got one in gold too! These are really cute and while it isn't great quality jewelry, for the price it's perfect!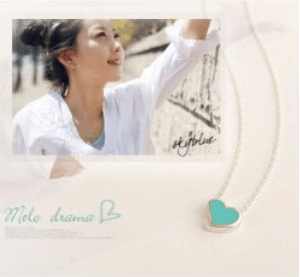 Lastly I got three of these heart necklaces and I have to say that they were very cheaply made. I wouldn't recommend getting this one as it broke within five minutes of my daughter wearing it. Luckily I had 3 🙂 And for $1.40 each I can't complain.
I do plan on ordering again as I was very impressed with the prices and since the sizes seem to fit me for the most part I am getting a steal of a deal even if a few things aren't as great as I hoped for. All of the pieces I showed you here cost me a grand total of $34.70! That's including the products, shipping and insurance! For that price I couldn't have even bought the color block top that I love! All in all this is a great resource to stay on top of the trends without busting the bank. You are taking a bit of a gamble on the quality but you aren't likely to lose much in the end if it doesn't work out. Take a $35 gamble and see what you can find!
Check out all these trendy fashions on the Sammy Dress site!
What do you think? Would you order from here?