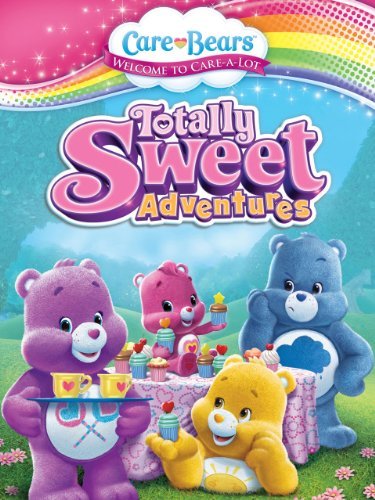 'The Bears are back' in an all-new CGI animated series Care Bears: Totally Sweet Adventures debuting on DVD, Digital Download and Video On Demand March 5 from Lionsgate Home Entertainment. The Care Bears embark on all-new exciting adventures with a fresh new look, new attitude and all-new music. These lovable Bears premiered on The Hub TV Network in June 2012 and garnered over 6 million unique views. Re-created with CGI animation, this all-new DVD includes a share and care sing-along in addition to the four adventures. Come back to Care-a-lot and join Cheer Bear, Share Bear, Tenderheart Bear and all of the Care Bears in Care Bears: Totally Sweet Adventuresavailable on DVD for the suggested retail price of $14.98.
The Veggie Tales are one of our absolute favorite series for our children. There is always a positive, bible based message within an engaging story that keeps my kids attention. The Veggie Tales: The Little House That Stood is no exception. My kids loved it and I love the positive message of standing strong through difficult times. It's a basic lesson that every child should learn.
You can buy Veggie Tales The Little House That Stood on the Veggie Tales site or at retailers near you. You can also print off coloring pages and check out the discussion guide on their site!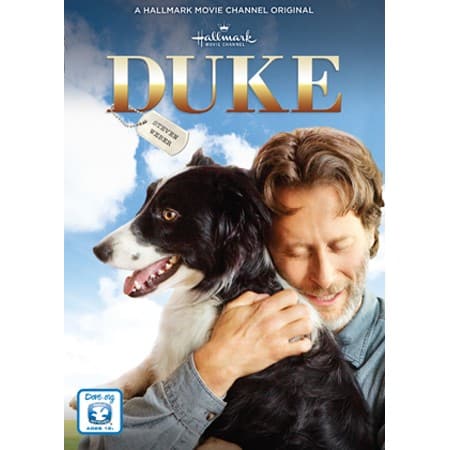 Witness the heartfelt drama about one man's life struggle in the Hallmark Movie Channel original Duke, arriving on DVD March 12 from Gaiam Vivendi Entertainment and Crown Media Family Networks. Steven Weber ("Wings," "Leaving Las Vegas'), Sarah Smyth ("50/50"), and Allison Hossack ("Christmas Miracle") star in an uplifting story about overcoming personal hardships and reconciling with the ones that mean most. Duke is the second highest-rated Hallmark Movie Channel original film to premiere on Hallmark Movie Channel.* Terry Pulaski (Weber) served his country well as a marine sergeant fighting in Iraq, but when he returns home to his family he is overwhelmed by the challenges of being a good father and husband. Devastated by his personal, mental, and physical struggles, Terry leaves his wife and daughter behind with only his trusted companion Duke by his side. After years without a home, illness overcomes Duke and Terry is forced to leave his best friend at the care of a veterinary clinic. On his own, Terry must conquer his struggles to save his best friend and reconcile with the love ones he left behind. An inspirational story about redemption, Duke arrives on DVD for the suggested retail price of $14.93.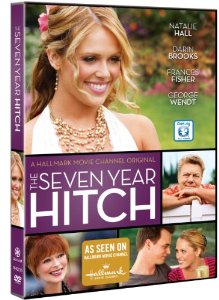 Witness the hilarious results when two best friends discover they're legally married in the Hallmark Movie Channel Original, The Seven Year Hitch, tying the knot on DVD March 5 from Sonar Entertainment and Gaiam Vivendi Entertainment. Starring Darin Brooks ("CSI Miami," "Castle,"), Natalie Hall ("Pretty Little Liars," "Law and Order: SVU"), Frances Fisher (Titanic), Griffin Cleveland ("The Walking Dead," "Desperate Housewives"), Ryan Doom ("Raising Hope"), and George Wendt ("Cheers"), the debut of The Seven Year Hitch ranked as the Hallmark Movie Channel's most-watched original premiere of 2012 among women and adults ages 25-54.* Best friends Jennifer (Hall) and Kevin (Brooks) have lived together for seven years, but Jennifer's impending marriage is about to disrupt their domestic bliss. When Kevin discovers that Jennifer's fiancé is cheating on her, he seeks to save her from marrying the wrong guy by declaring that they have a common law marriage. Now he just has to show Jennifer that he's the one who can give her a "happily ever after" ending. Heartwarming and funny, The Seven Year Hitch will be available on DVD for the suggested retail price of $14.93.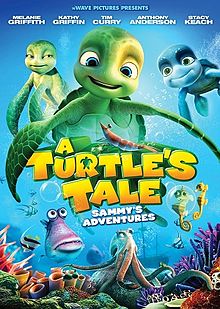 The beloved heroes of A Turtle's Tale return for more fun and adventure in the heartwarming and hilarious adventure, A Turtle's Tale 2: Sammy's Escape from Paradise, debuting on DVD exclusively at Walmart March 26, 2013 from STUDIOCANAL and Gaiam Vivendi Entertainment. This delightful tale of Sammy the sea turtle follows his ongoing adventures with his best friend Ray and their grandkids Ricky & Ella as they demonstrates important lessons about teamwork, persistence and caring about the environment. A heartfelt story perfect for the whole family, A Turtle's Tale 2: Sammy's Escape from Paradise also features music from Country Music Star and recent Grand Ole Opry inductee Darius Rucker. The DVD will be available for the suggested retail price of $19.98.
My kids loved this movie! It's a really cute story and holds an important message of teamwork and not giving up!
You can get all of these movies out on DVD now at a retailer near you!
Win! One reader will win Veggie Tales: The Little House That Stood! Enter my Rafflecopter giveaway below for your chance to win! Good Luck!
*Site Disclosure: Products providing by company or representing PR firm for review purposes only. No compensation was received in exchange for this post. My opinions are my own and reflect my personal experience with the product.