*I have partnered with First Alert to bring you this important information and giveaway.
As temps cool down and the need for heating our homes increases, carbon monoxide poisoning is also on the rise. Here is everything you need to know to keep your family safe from carbon monoxide poisoning. Plus I'm giving away over $160 worth of First Alert carbon monoxide alarms to one lucky winner so you can properly outfit your home with First Alert smoke and carbon monoxide alarms. Don't let your family fall victim to this silent killer. I'll show you how easy it is to prevent carbon monoxide poisoning from occurring in your home!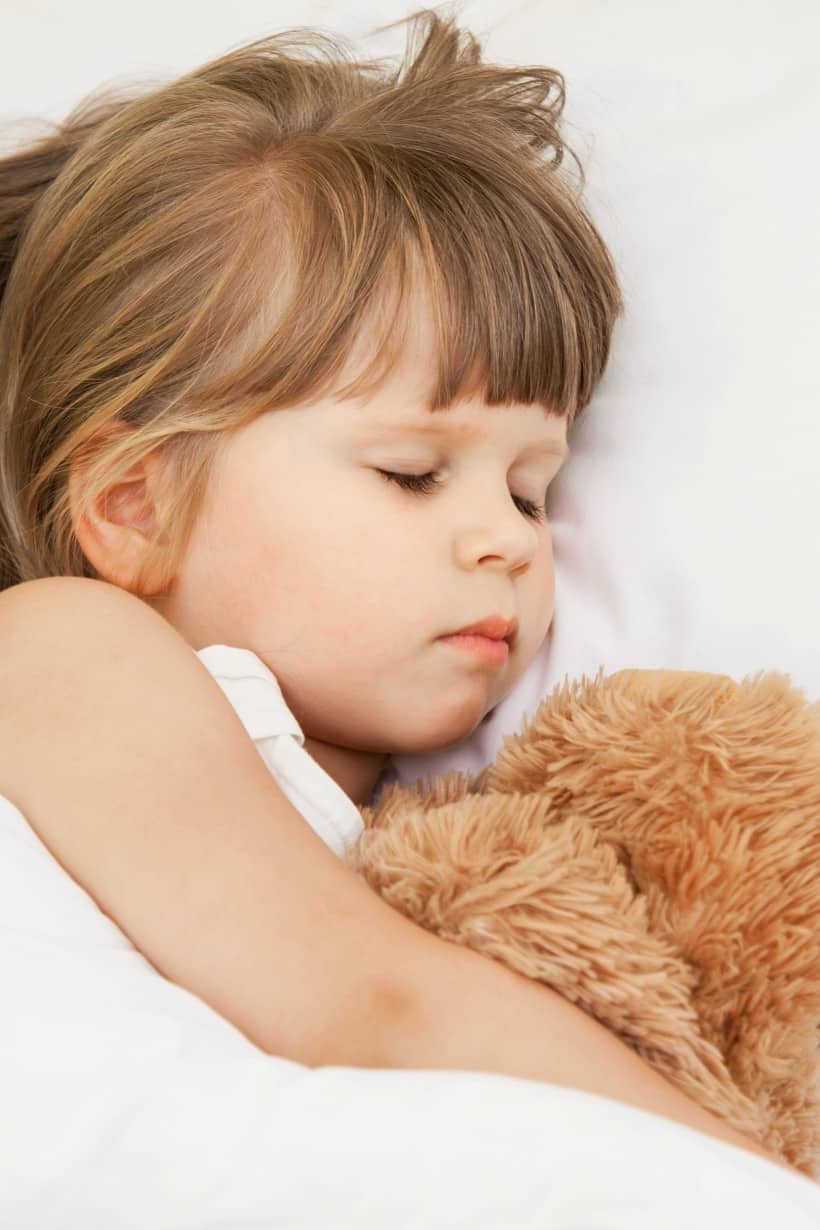 Your family is your most precious asset and something that simply can't be replaced. Here is everything you need to know to keep them safe from carbon monoxide poisoning. It's quick and easy and the more you know, the better! I've broken it down into easy to digest information that you can quickly put to work in your own home.
What Is Carbon Monoxide?
Carbon monoxide is an invisible, odorless and deadly gas that can be produced by any fuel-burning device, such as a furnace, boiler, stove and, of course, cars. Known as "the silent killer," CO poisoning is the number one cause of accidental poisoning deaths in the United States and is responsible for an average of 450 deaths and more than 20,000 emergency room visits each year. Carbon monoxide poisoning is notoriously difficult to diagnose – often until it's too late. The symptoms mimic those of many other illnesses, including nausea, headaches, dizziness, weakness, chest pain and vomiting. In more severe poisoning cases, people may experience disorientation or unconsciousness, or suffer long-term neurological disabilities, cardiorespiratory failure or death.
First Alert Smoke and Carbon Monoxide Alarms
Carbon monoxide alarms are the only way to detect this poisonous gas, yet nearly half of Americans report not having CO alarms in their homes. That's just plain scary. Don't become a statistic. Empower yourself with facts and protect your family. The threat of carbon monoxide is at its highest during the winter. January is National Carbon Monoxide Safety Month, and the perfect time to stop the silent killer in its tracks by taking measures to ensure your home is properly equipped with working CO alarms. First Alert has a variety of alarms to fit each home's specific needs and, most importantly keep families safe.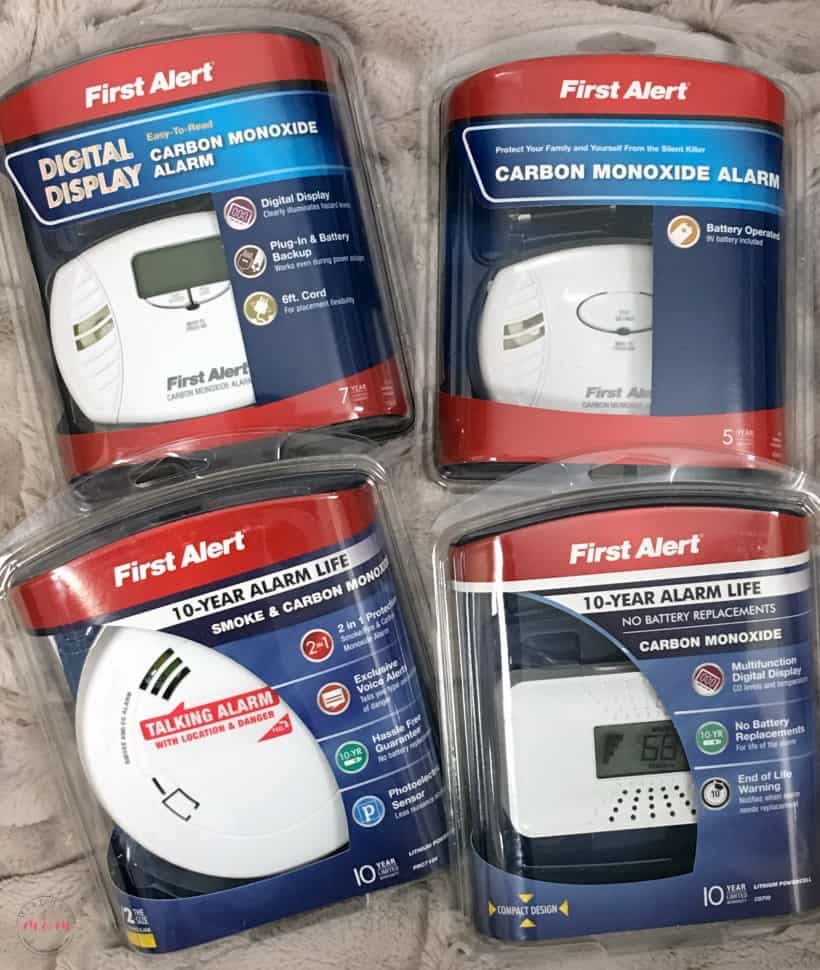 Do you have a carbon monoxide alarm in your home? The National Fire Protection Association (NFPA) recommends that carbon monoxide (CO) alarms should be installed on each level of the home and in a central location outside each bedroom. To put this in perspective, the average-sized home in America – a two-story, three-bedroom house – needs a minimum of four CO alarms.
There are a variety of First Alert carbon monoxide alarms that you can outfit your home with:
The PRC710V provides both smoke and CO protection, has a 10-year battery and features both voice and location technology

The CO710 is a nice table-top addition, uses a digital display with temperature and can be easily added to any room

The CO615 is a plug-in alarm with battery backup with digital display

The CO400 is an easy-to-use, battery-operated alarm with a wall mount
More Tips To Protect Your Family Against CO Poisoning
Besides installing a CO alarm, follow these general tips to protect your family against CO poisoning:
Run kitchen vents or exhaust fans any time the stove is in use.

Never use generators, charcoal grills, camp stoves and other similar devices indoors.

In the case of a power outage, portable electric generators must be used outside and at least 15 feet from the home.

Have fuel-burning appliances inspected regularly.

Arrange for a professional inspection of all fuel-burning appliances (such as furnaces, stoves, fireplaces, clothes dryers, water heaters and space heaters) annually to detect any CO leaks.

Be mindful of the garage. Never leave a car running in an attached garage. Even if the garage door is open, CO emissions can leak into the home.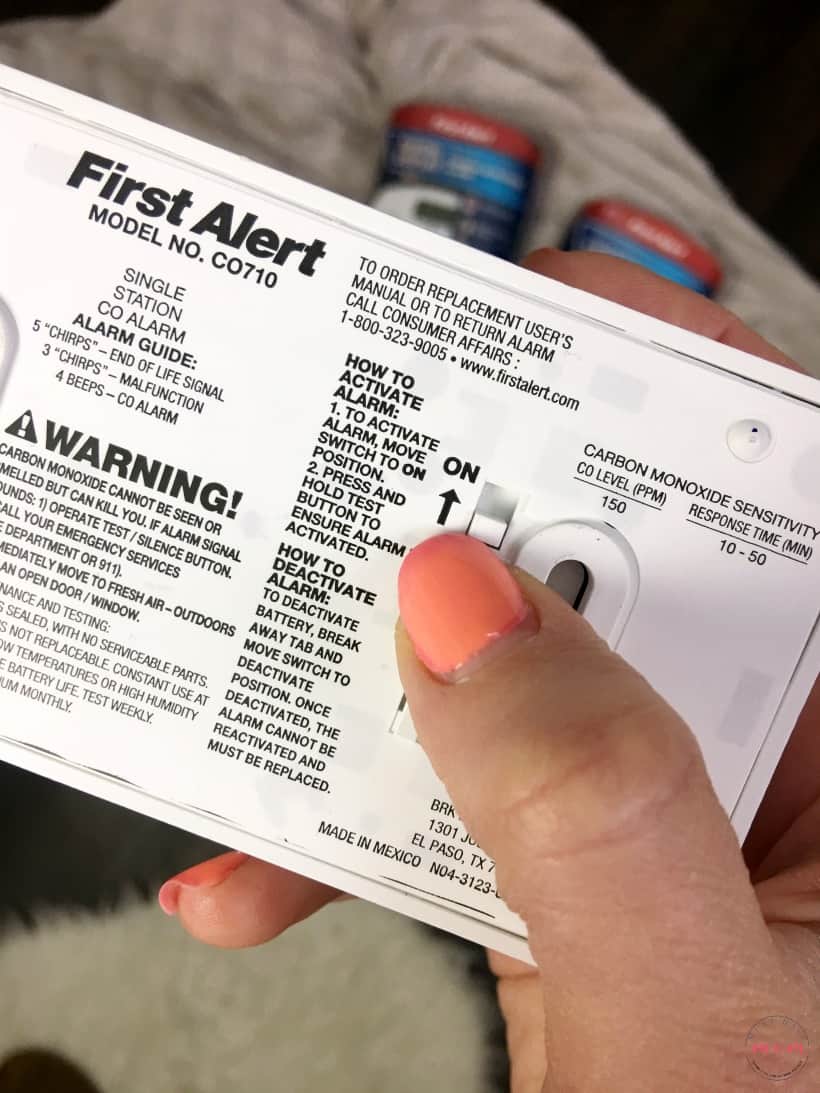 If you do nothing else, the single most important thing you need to do is install First Alert smoke and carbon monoxide alarms in your home and ensure you have enough of them. First Alert offers several different models to choose from. My personal favorite is the 10-year Alarm Life Carbon Monoxide Alarm. Once you open the package simply switch the switch to on to activate the alarm.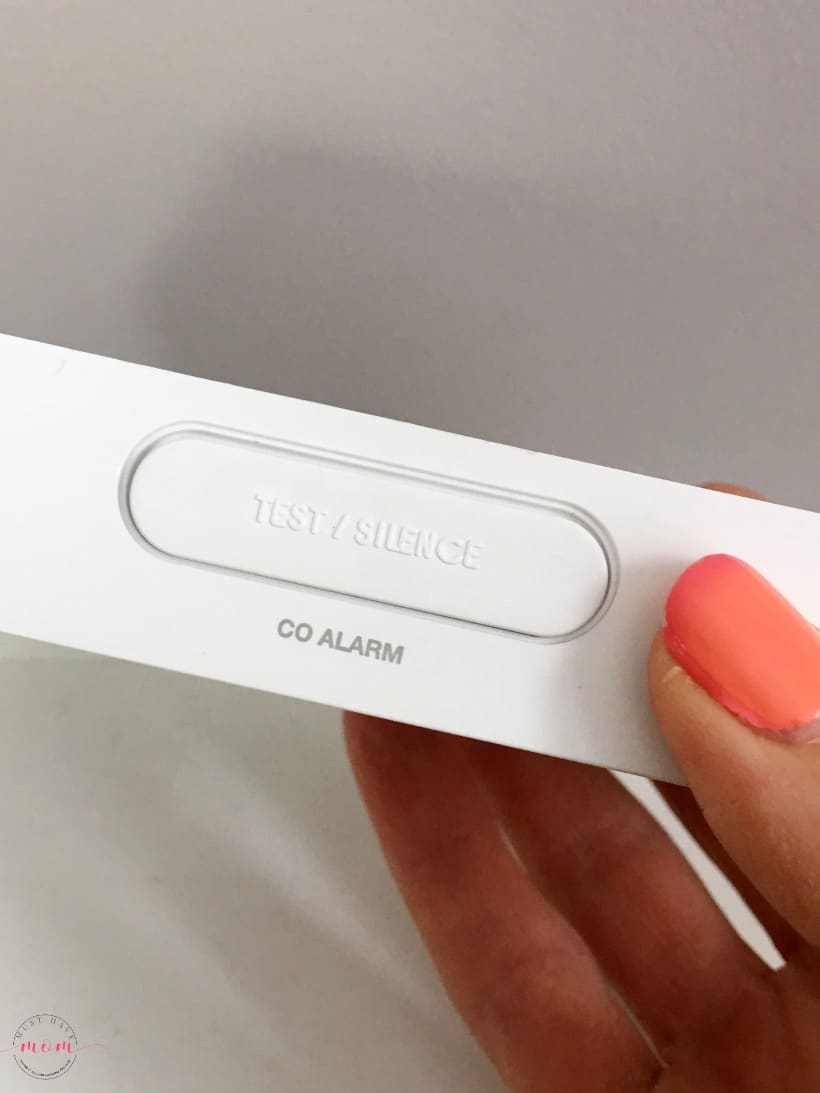 Then, perform a test to ensure it is properly working.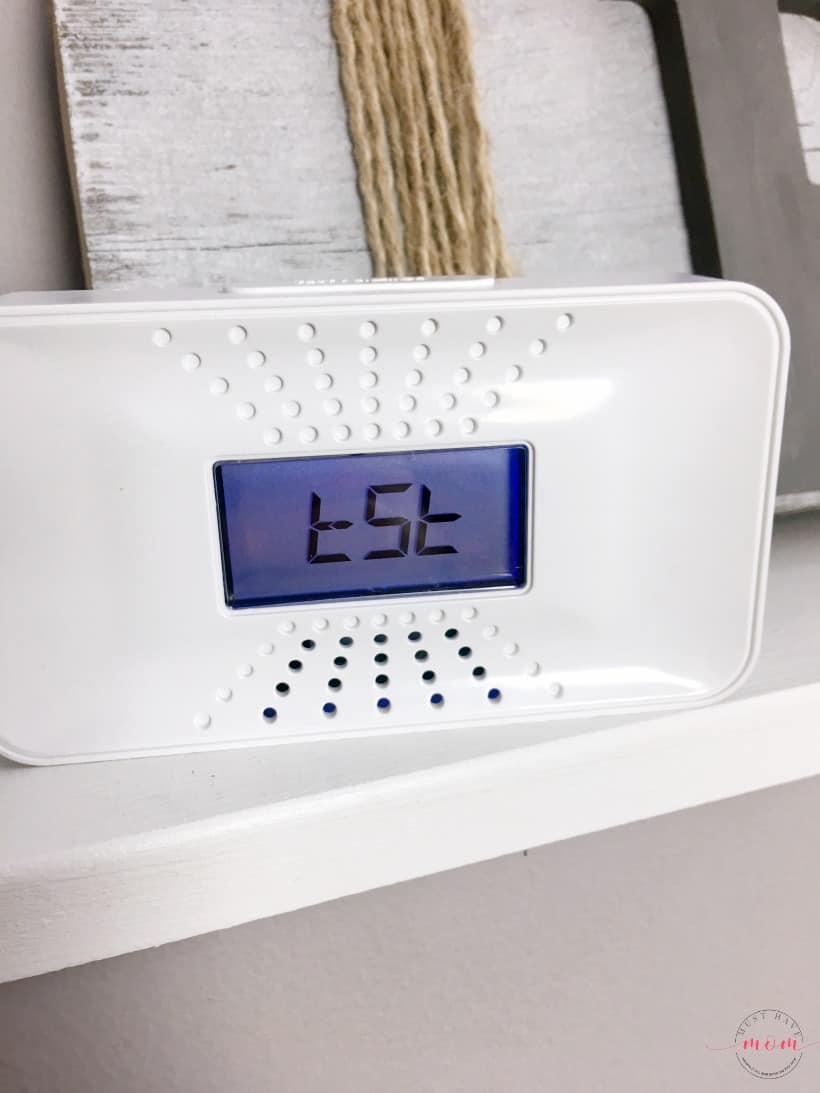 You will see "tst" appear on the display screen as it runs the test.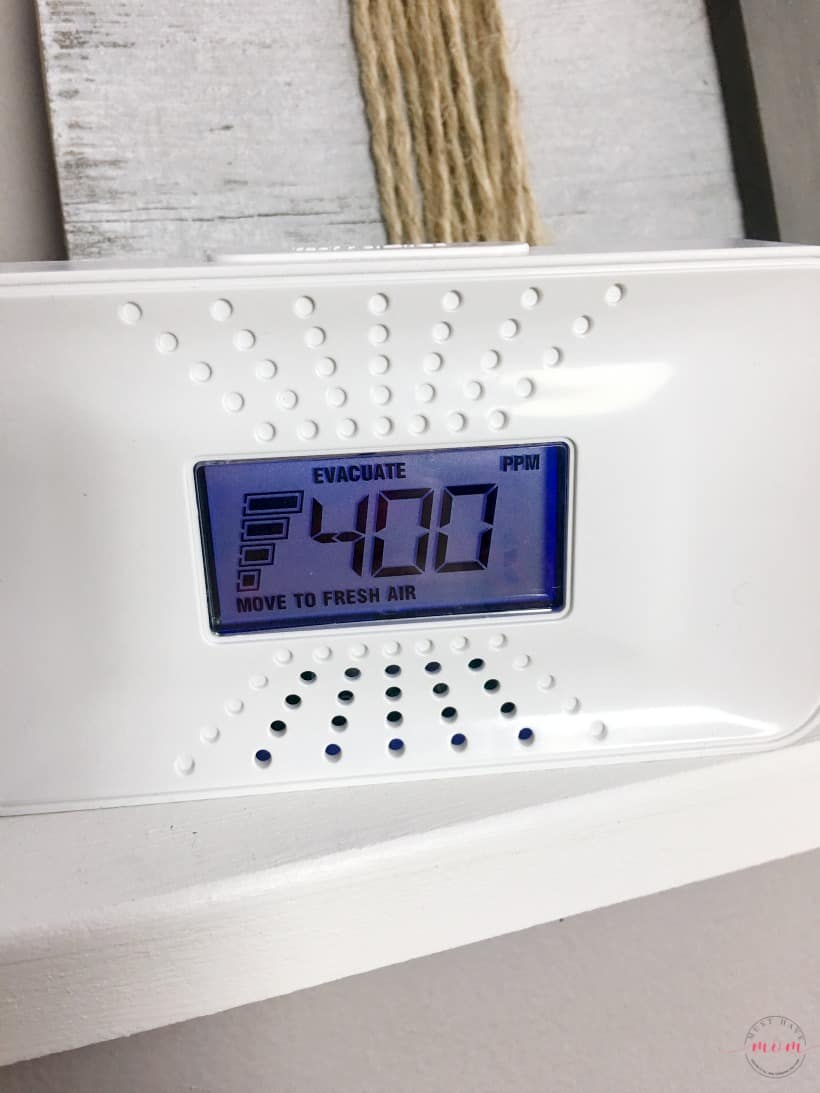 You'll see the following screen during the test. This is also what it can look like if you have a real alarm in your home. It will detect the level of carbon monoxide and alarm and warn you to move to fresh air. You should then call 911 and do not re-enter the home until it has been cleared by the fire department.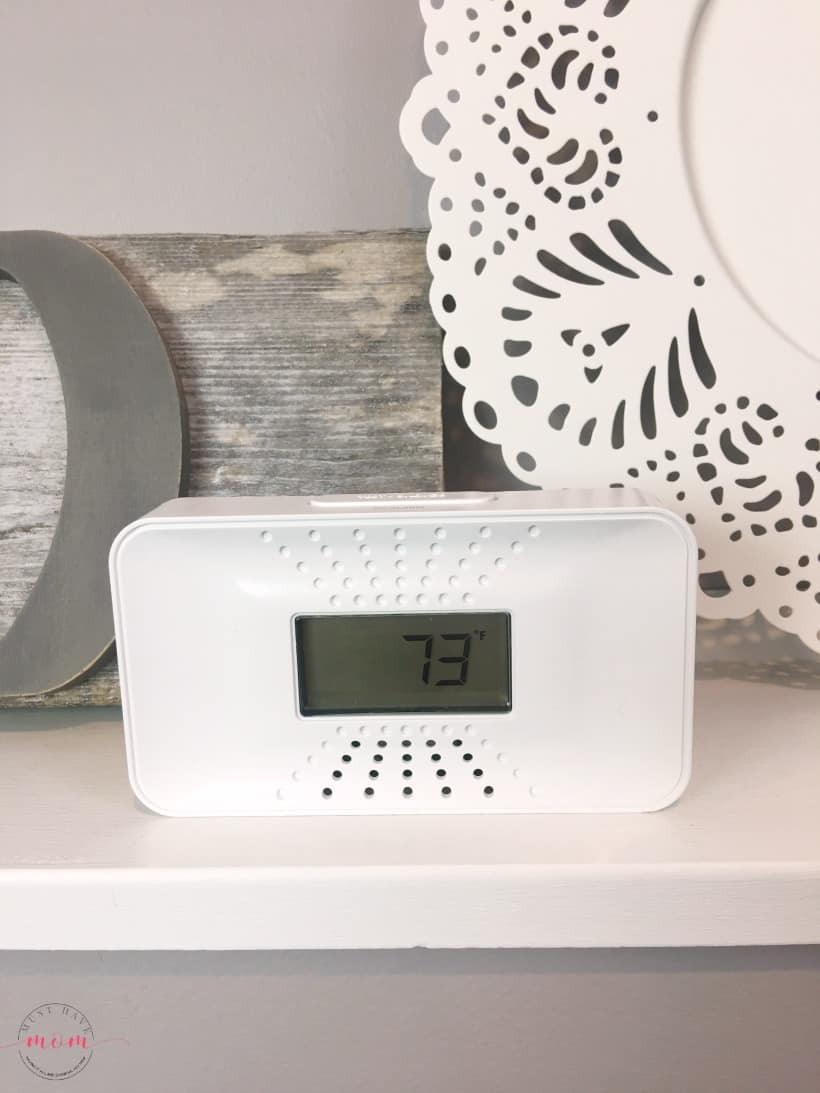 I love the simplistic design. Since it has a 10-year battery there is no need to plug it in or mount it on the wall. You do have the ability to mount it on the wall if you choose. I like to leave it on a flat surface. I also enjoy the addition of a thermostat to each room.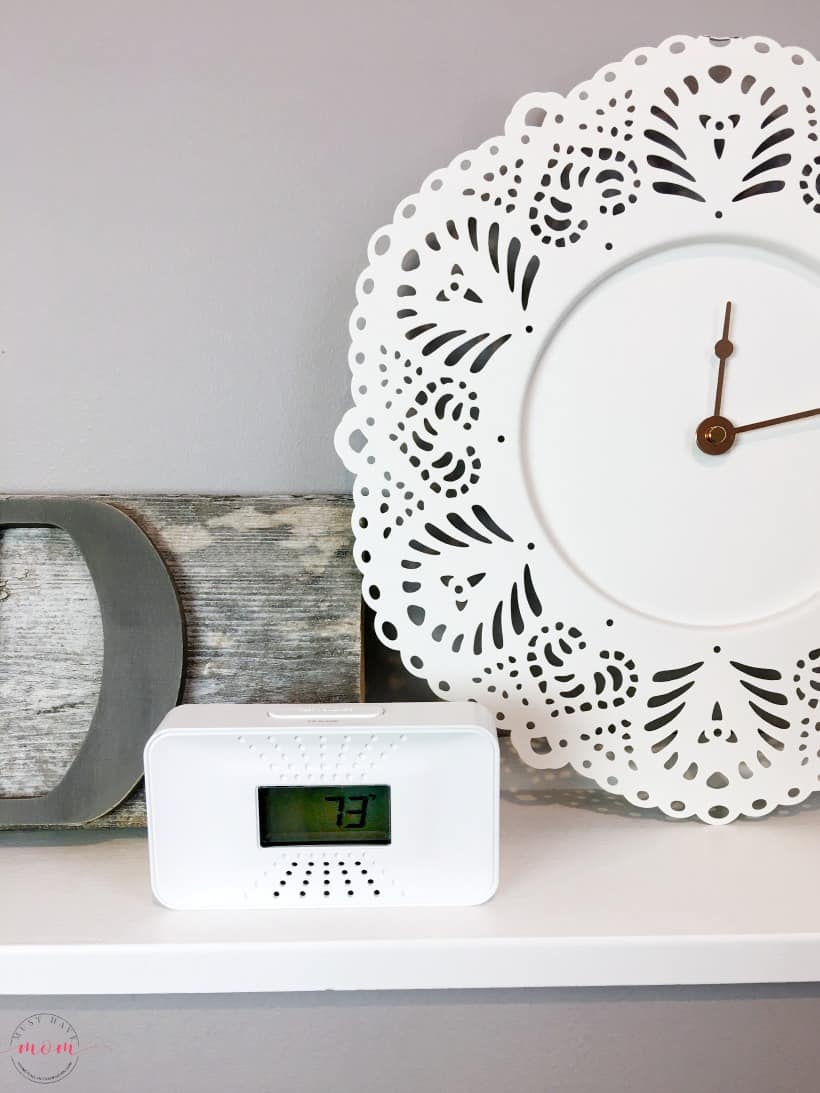 Even after a CO alarm is installed, use this checklist to keep your alarm in proper working condition:
– Clear CO alarms of all dust and debris.
– Ensure that alarms are plugged all the way into the outlet or, if battery operated, have working batteries installed. Some CO alarms, like the CO710 or the PRC710V, have a 10-year sealed lithium battery that never needs to be changed for the life of the alarm.
– Test the alarm regularly, and replace the batteries every six months. If you have a 10-year battery alarm, it is still important to test the alarm regularly.
– We recommend checking or replacing the batteries when you change the time on your clocks each spring and fall (every six months) for Daylight Saving Time.
– Alarms don't last forever, and it is necessary to replace carbon monoxide alarms every five to 10 years (PRC710V and CO710 batteries last 10 years), and smoke alarms every 10 years.
– If you can't remember or don't know how old the alarm is, it is best to replace the unit completely.
– Make certain each person can hear the CO alarm sound from his or her sleeping room and that the sound is loud enough to awaken everyone. If young children are in the house, consider a smoke and CO combination alarm from First Alert that features both voice and location technology, such as the PRC710V.
– Studies have shown children between the ages of 6 and 10 wake more easily to a voice than to the traditional audible beep of an alarm.
– Make sure alarms are installed at least 15 feet away from sources of CO to reduce the chance of false alarms.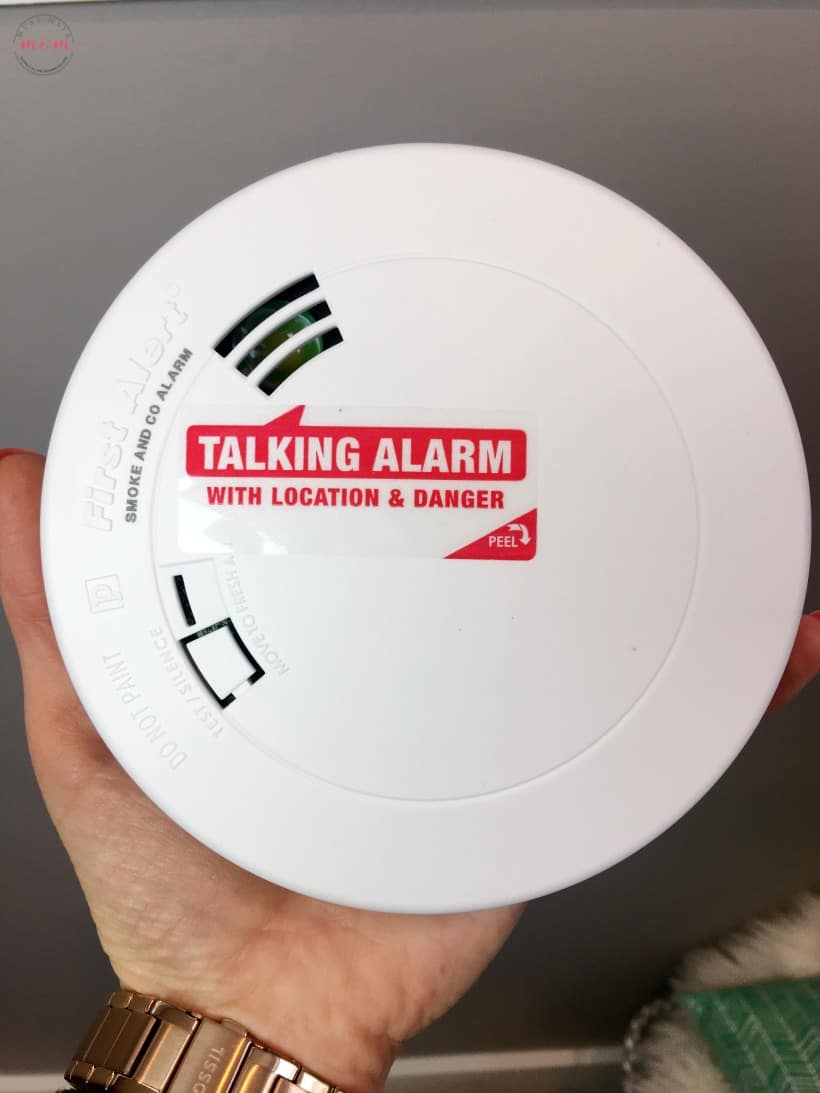 Smoke alarms are also integral to keeping your family safe. You can get the First Alert smoke and carbon monoxide alarms do double duty and protect your family from smoke and CO poisoning.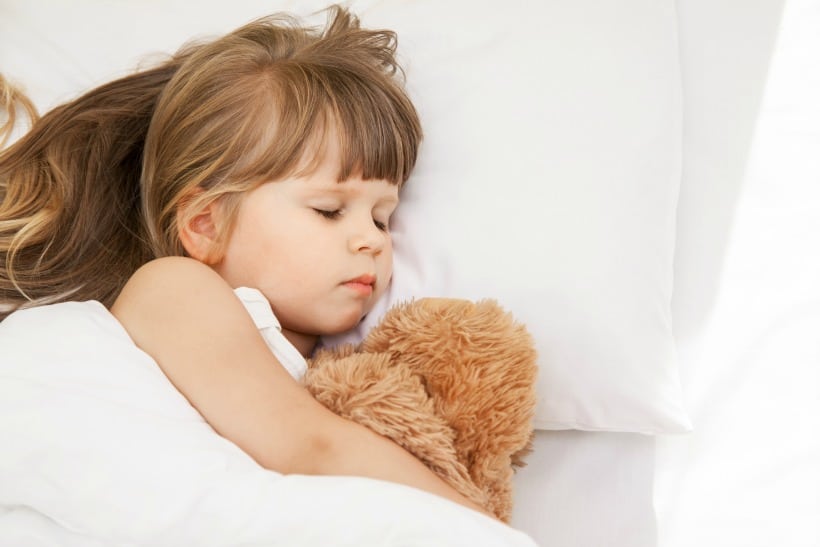 First Alert Giveaway!
Win a First Alert prize pack including ALL of the following:
10-Year Combination Smoke & Carbon Monoxide Alarm with Voice and Location Alerts (PRC710V) (MSRP: $59.99)

10-Year Alarm Life Carbon Monoxide Alarm (CO710) (MSRP: $49.95)

Plug-In Carbon Monoxide Alarm with Battery Backup & Digital Display (CO615) (MSRP: $38.49)

Battery Operated Carbon Monoxide Alarm (CO400) (MSRP: $18.99)

Total retail value: $167.42
How are you preparing for National Carbon Monoxide Safety Month?
Pin These Important Carbon Monoxide Safety Tips

*Post brought to you in partnership with Mom It Forward Influencer Network.