Big news! The European kids store Polarn O. Pyret has opened it's doors at the Galleria in Edina, MN! They have the cutest kids clothes and I'm so excited that they are now available right here in Minnesota as they have been centered in New York up til now. Don't worry, if you aren't here in Minnesota or over in New York you can still shop their clothes online! Carson was happy to model their adorable clothes!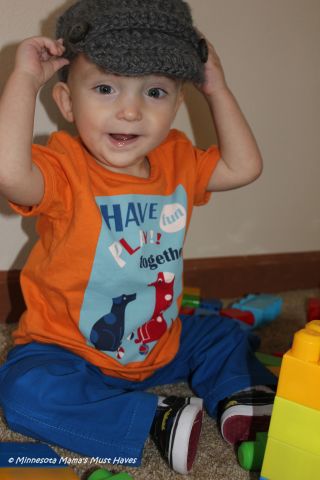 I love the quality of the fabrics and the bright colors that they use. Their clothes run generous in size so keep that in mind when shopping. I love the fit though. The pants fit Carson well and I like that they weren't too baggy on him.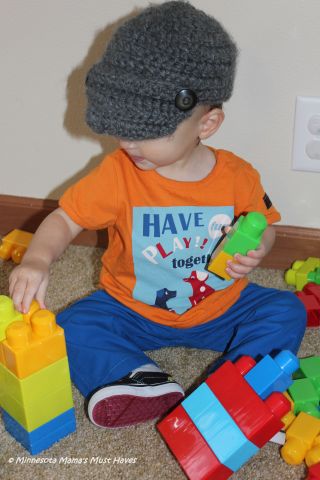 The name, pronounced POH-lahrn oh PEE-rhet, is Swedish for "Buddy and the Little Guy." The brand has been around for 35 years, and is known for a practical, durable, don't-let-them-grow-up-too-fast assortment of casual clothes for babies and children up to age 11, including swimwear, outerwear and unisex basics. Typical of Scandinavian design, PO.P features bright, bold colors and plenty of stripes. Apparel starts at around $25 for t-shirts and bodysuits.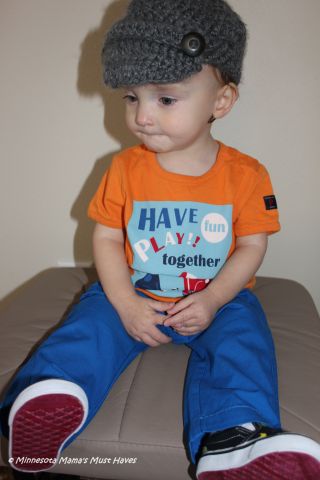 Aiden loved his new outfit too!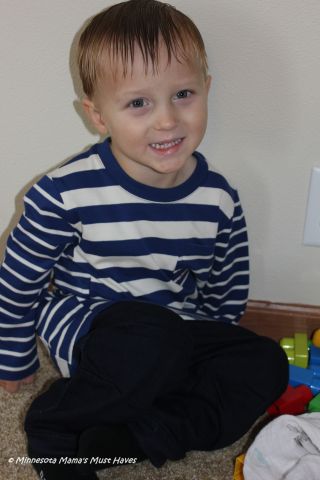 I love the adjustable waist in their pants. My kids are always skinny so they need pants with an adjustable waistband or they are always falling down. The quality and fun styles are just what I look for in kids clothing. It needs to be durable and have a modern, fresh look. Polarn O. Pyret has done it!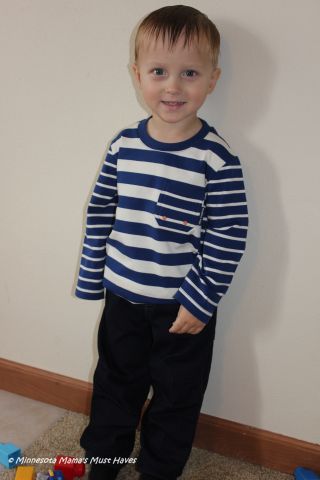 You can find these fun styles in their new store in the Galleria across from Melly and Pumpz & Company. You can also browse online!
*Samples provided for review purposes only. No compensation was received. My opinions are my own.