Whether you are looking to go plant based or you are in search of bold flavors, Erbert and Gerbert's new sandwich lineup doesn't disappoint! We tried them out so we could give you the lowdown on if they are worth a visit or not!
*This post was sponsored by Erbert & Gerbert's Sandwich Shop. All opinions are my own.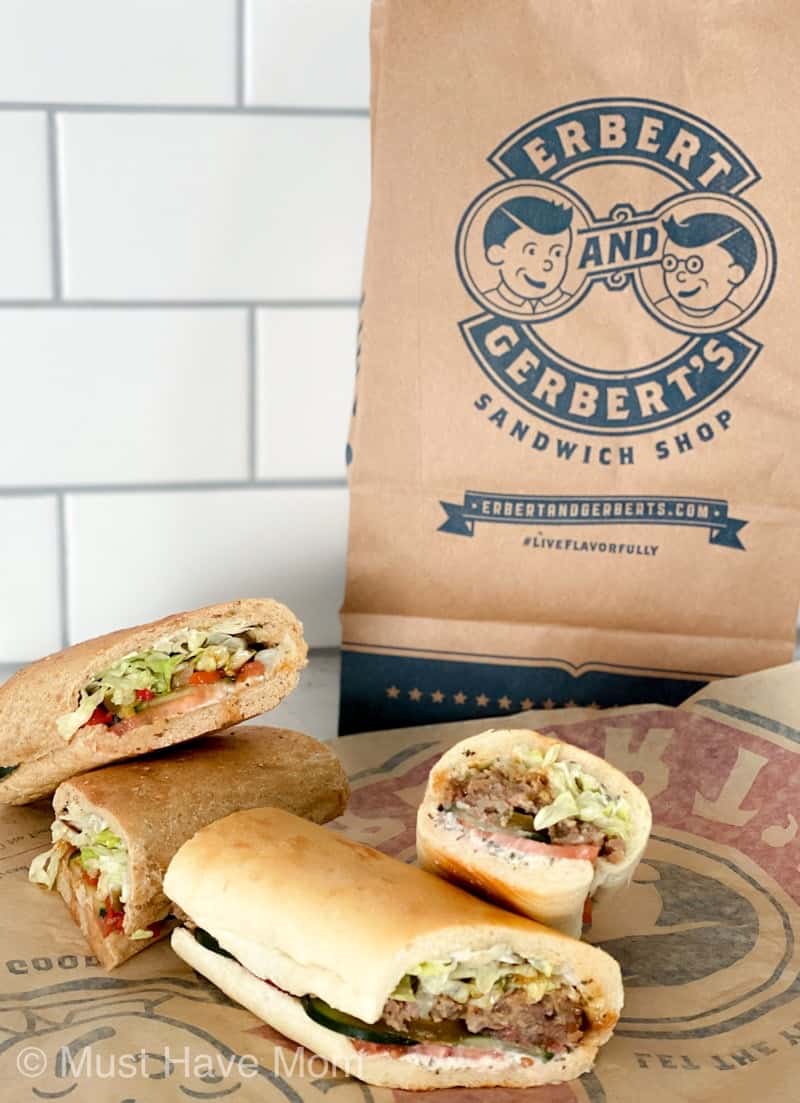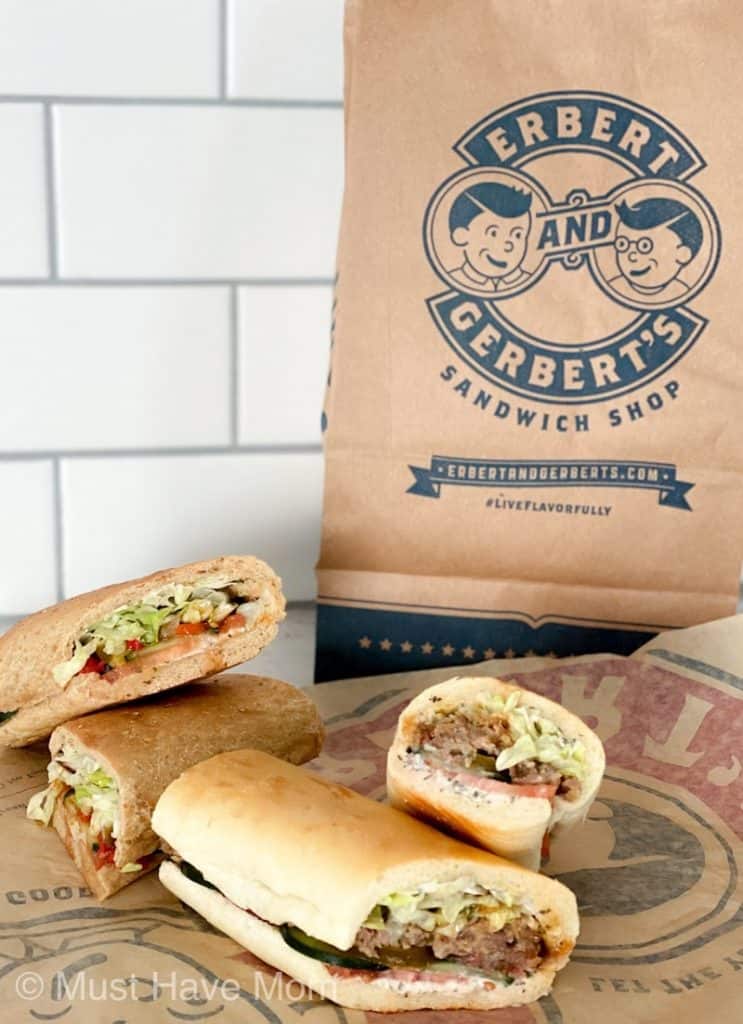 There is no question that eating food on the go can be a challenge. A lot of it ends up tasting the same and lacks the bold culinary flavors we search for. Erbert and Gerbert's strives to deliver fresh, bold flavors with their newest addition to the lineup. We tasted the new Roasted Red Pepper Bánh Mì and the new BBQ Brisket Asian Fusion and we were duly impressed with both of them. Erbert & Gerbert's is all about adventure and flavor innovation leading to a life of possibilities. Here's the scoop on what you can expect!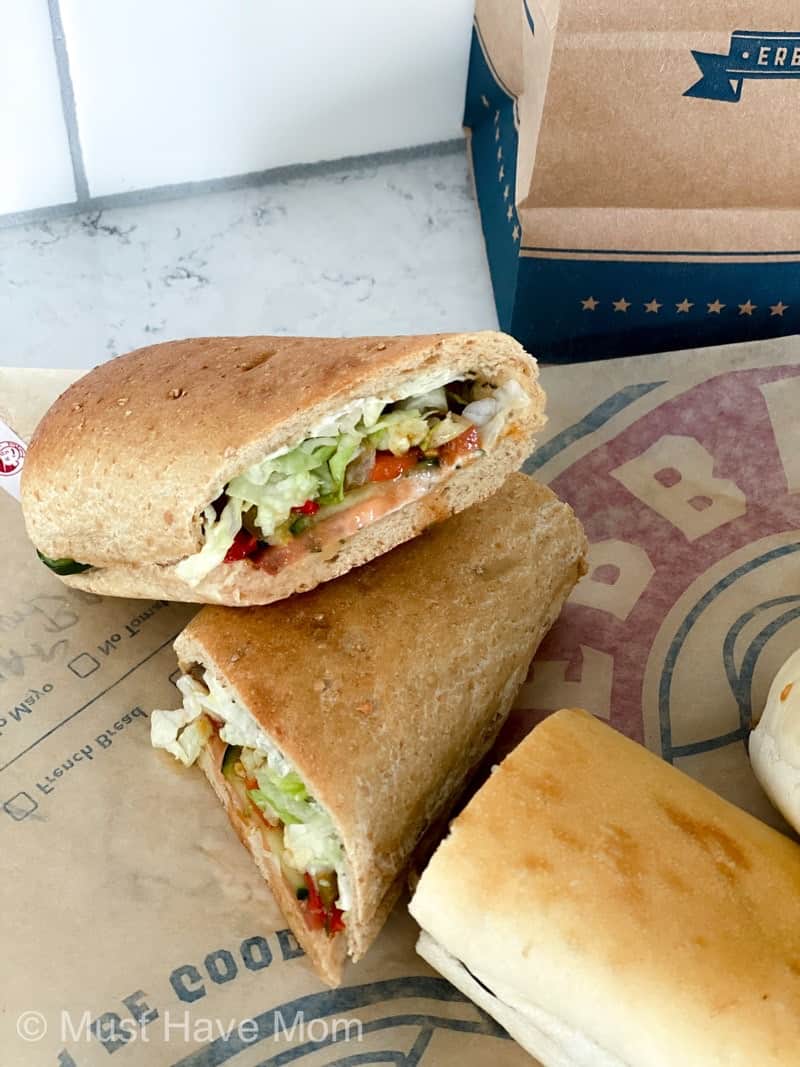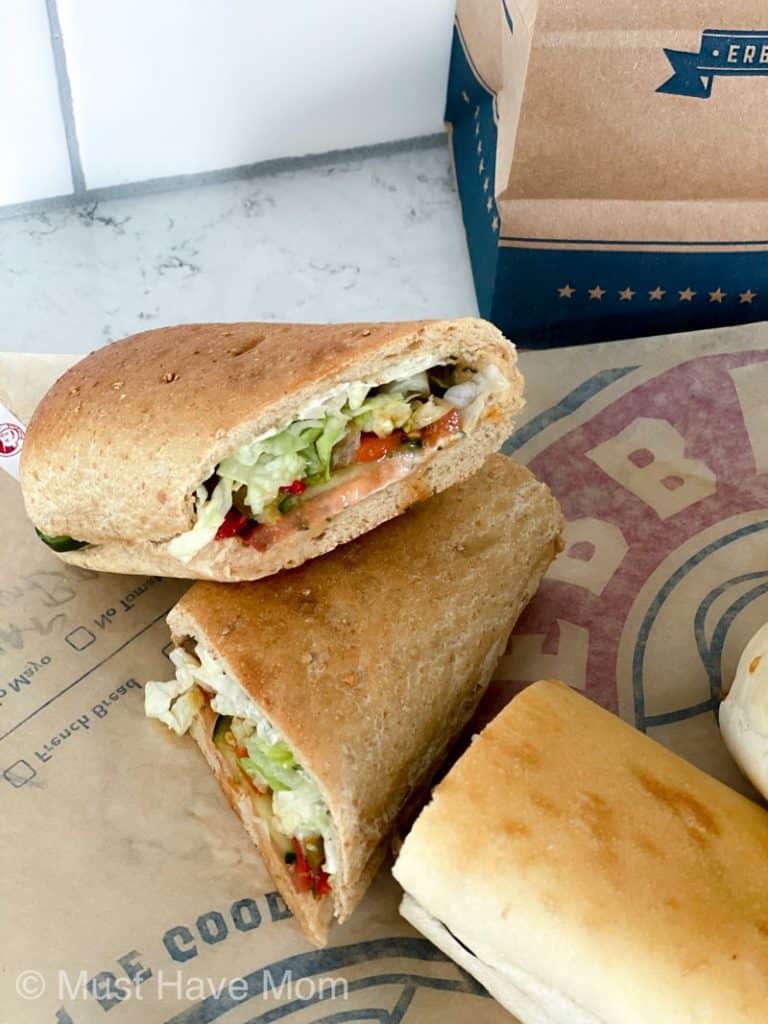 Plant Based Sandwiches
With the latest craze trending towards plant based food options on the go and in a hurry, Erbert and Gerbert's has recognized the demand and has responded in the best way. Forget plants masquerading as meat! Erbert and Gerbert's realizes that we don't need to dress plants up to look like meat in order to make a satisfying plant based sandwich. The new Roasted Red Pepper Bánh Mì answers the call for meatless options by presenting an out of this world plant based option that is big on flavor and doesn't leave you missing the meat.
Savory sweet roasted red peppers topped with cucumbers, jalapeño peppers, tomatoes, lettuce and barbecue sauce with cilantro mint aioli made from Hellmann's® mayo collide to deliver huge flavors in a hurry. Whether you are out shopping or on a quick lunch break from work, Erbert and Gerbert's is there to deliver a satisfying sandwich to fight the hunger and leave you feeling satisfied.
I admit that I fully expected to notice the lack of meat in this sandwich. I was pleasantly surprised to find that this combination of flavors is so bold and tantalizing that you don't even realize there is no meat involved. The flavor explosion in your mouth leaves you feeling plenty satiated.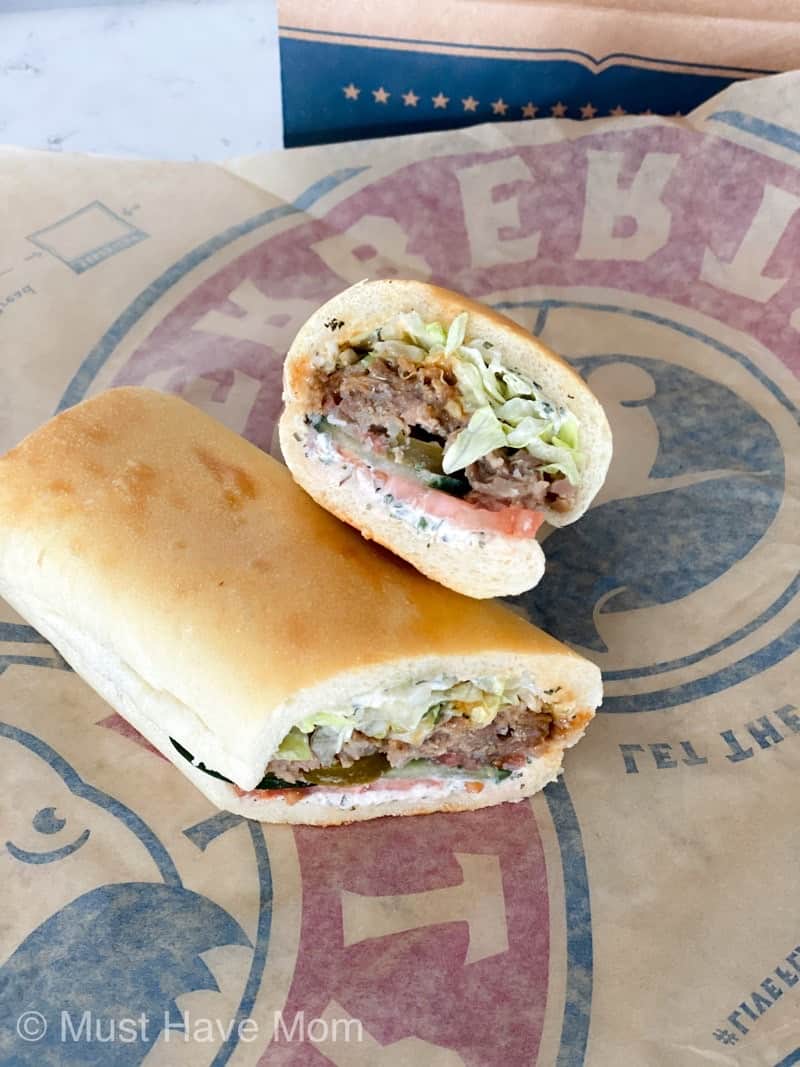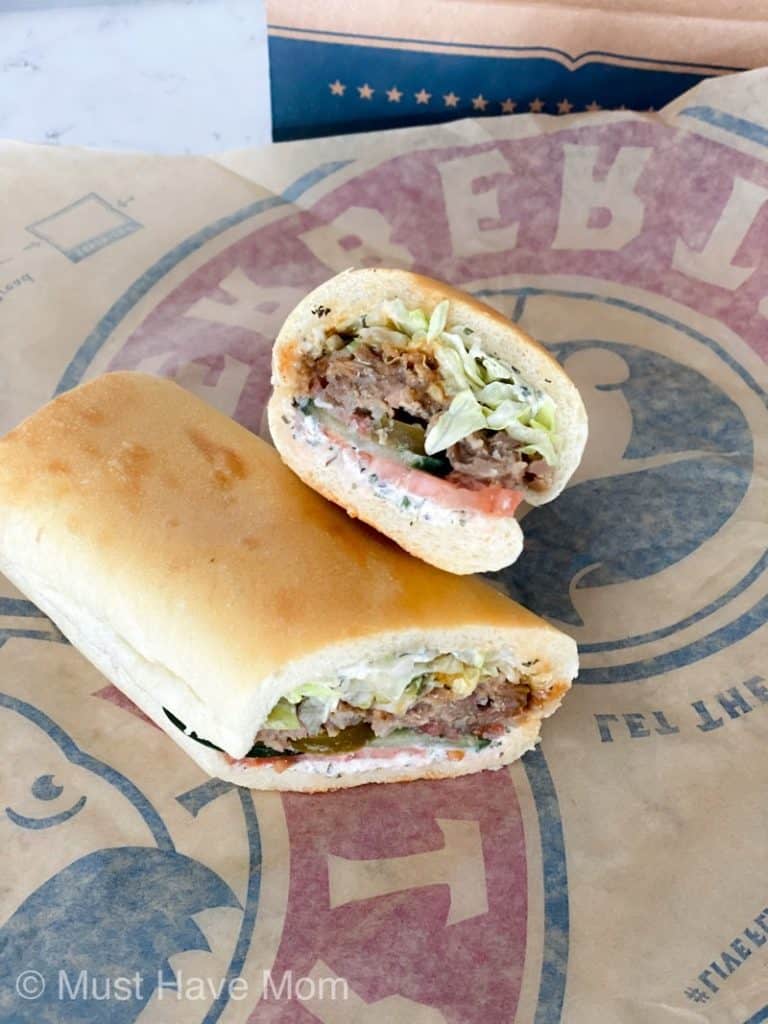 BBQ Brisket Sandwich
For meat lovers out there the new BBQ Brisket Asian Fusion is the bold sandwich you've been searching for. A southern take on an Asian classic. The combination of all natural hickory smoked beef brisket smothered in barbecue sauce, cucumbers, jalapeño peppers, tomatoes and lettuce with cilantro-mint aioli made from Hellmann's® mayo is just what you didn't know you needed.
The flavors are big and bold and this is no ordinary sandwich. Nothing boring here! I admit that I was most excited about this sandwich and I wasn't disappointed. I love the addition of Jalapeno peppers and cilantro-mint aioli. It really takes the sandwich up a level. The layers of flavors are solid here. I was also happy that the brisket didn't leave me with a soggy bun. This was a solid lunch and left me feeling quite satisfied.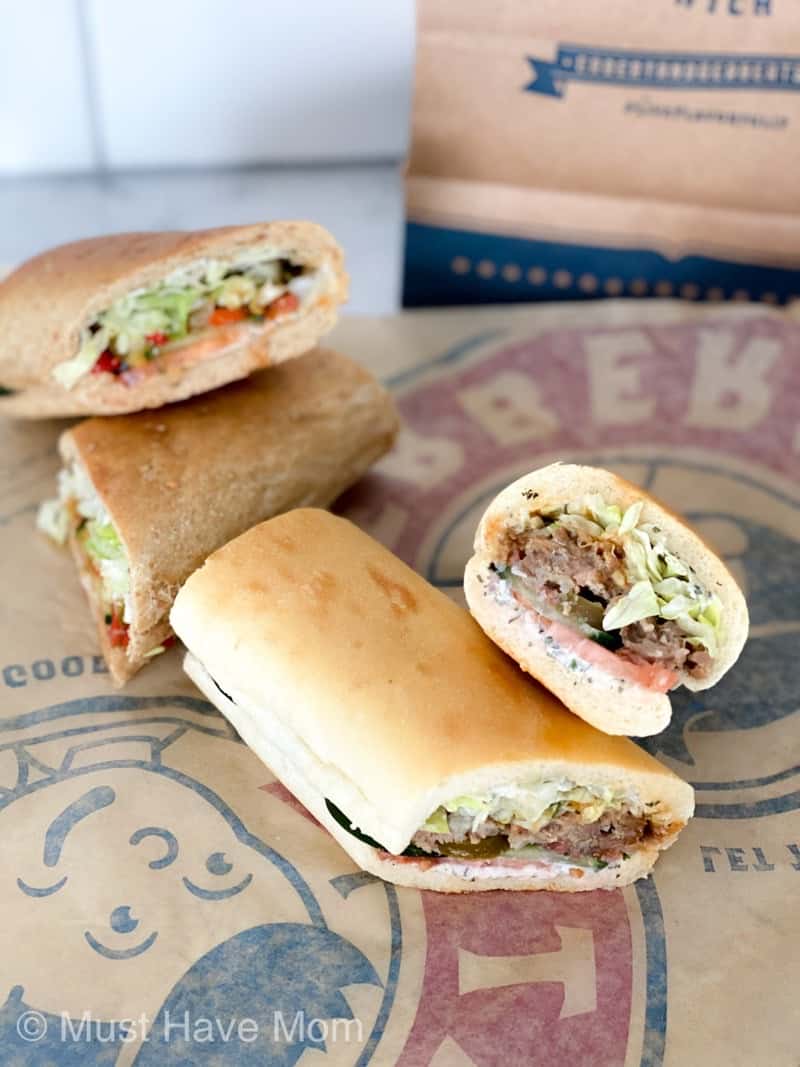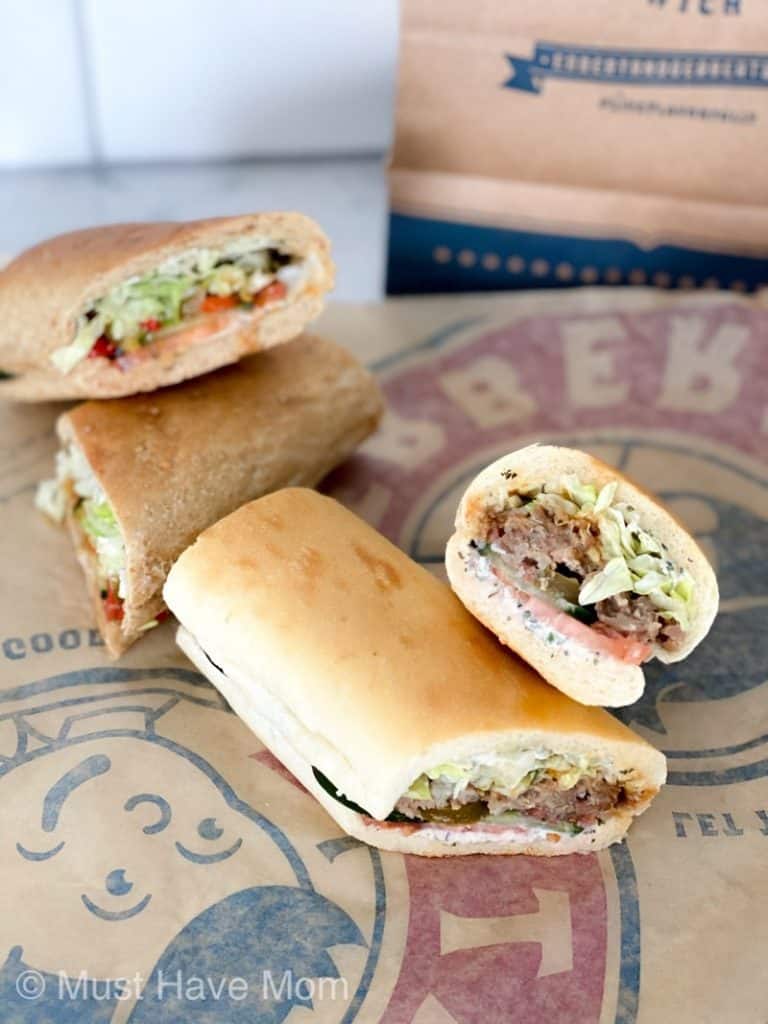 Bold Between The Breads™ is Erbert and Gerbert's slogan and they certainly lived up to the name here. They delivered Out-Of-This-World Flavor that I wouldn't expect from a place I can grab a quick sandwich at. You won't pay through the nose for these fancy flavors either. The BBQ Brisket Asian Fusion comes in at $7.99
and the plant based Roasted Red Pepper Bánh Mì is just $6.79.
Head to your local Erbert and Gerbert's and give these new Asian fusion sandwiches a taste! Then share your thoughts with #BoldBetweenTheBreads!