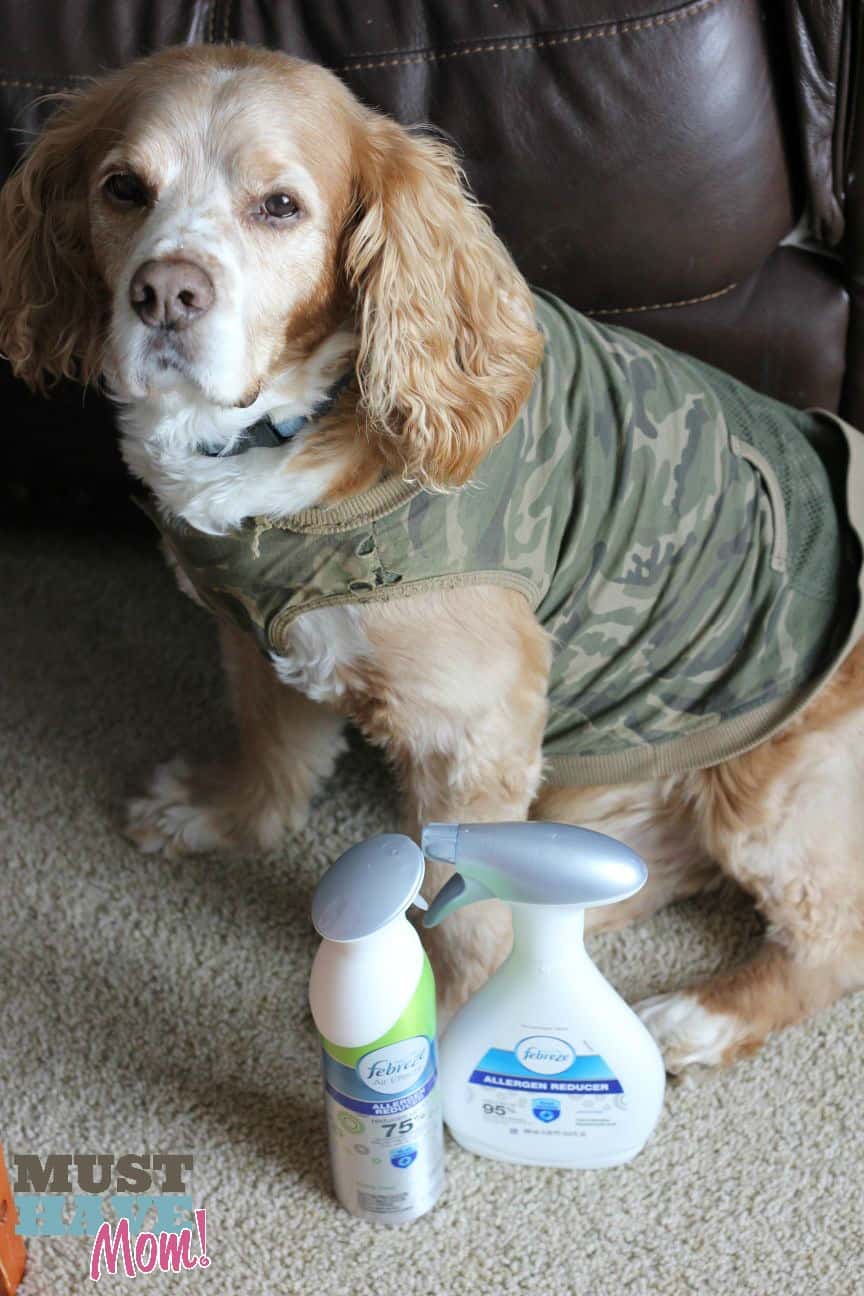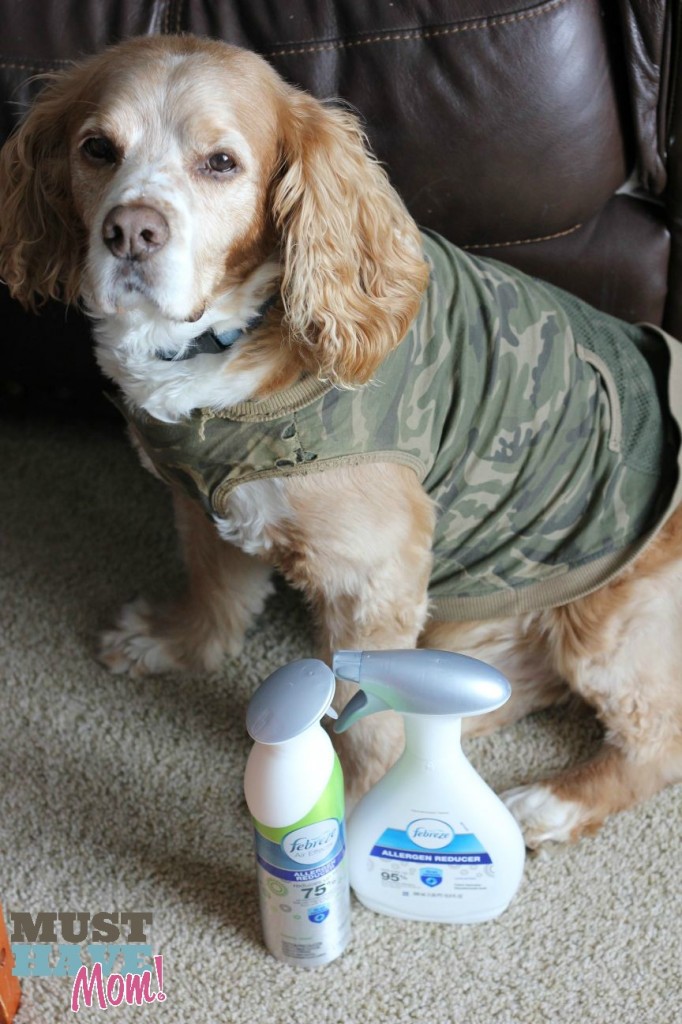 Allergy season is here and that means sneezing, itchy, watery eyes and a general feeling of bleh! I get terrible allergies every yeas as does my 4 year old son. I hate being miserable and often I don't know what the trigger is. I'm most often mystified by the trigger when I'm allergic indoors. One day I'm fine inside my home and the next I'm sniffling and sneezing up a storm. I vacuum daily and try and keep a very clean house and despite all that I find I still am sneezing. My son experiences this a lot more than I do and I know that our dog, Max, is probably the culprit. We keep his hair shaved short and keep him off the furniture but despite all that I know his dander can end up anywhere.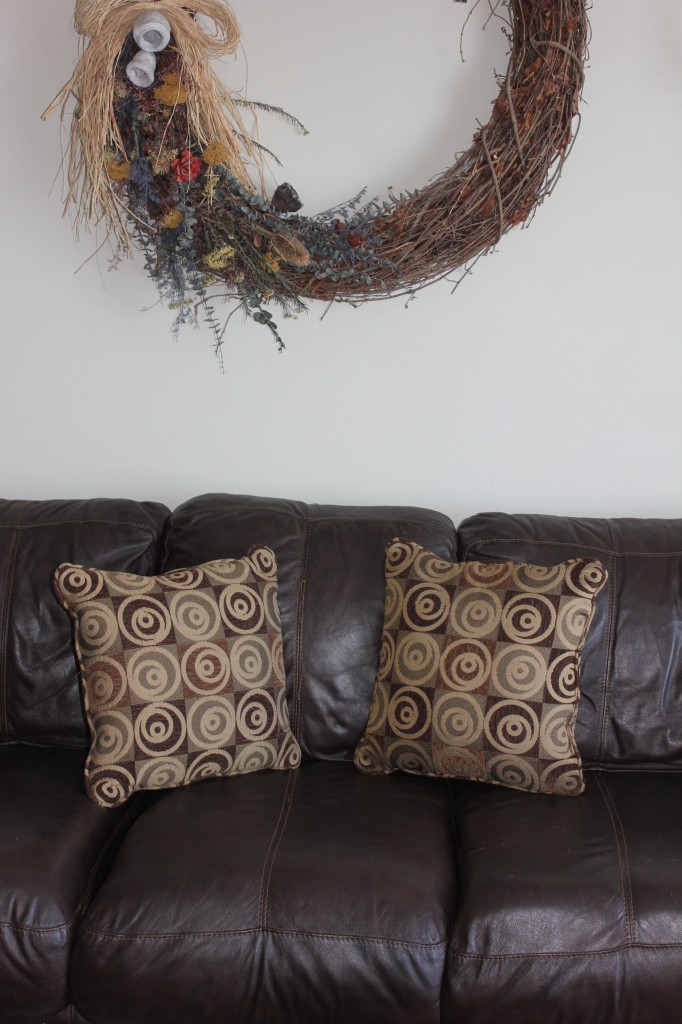 To help eliminate airborne allergens I run an air purifier in the main living areas of our home. I also clean frequently and we have central air in the Summer so we can keep our windows closed, thus keeping outdoor allergens at bay. I wash bedding once weekly in hot water to eliminate dust mites and we use covers on the mattresses and pillows. So how do you eliminate allergens off soft surfaces like furniture, throw pillows and curtains? You can't throw them in the washing machine and often they hold many different allergens that can trigger my sneezing and itchy eyes.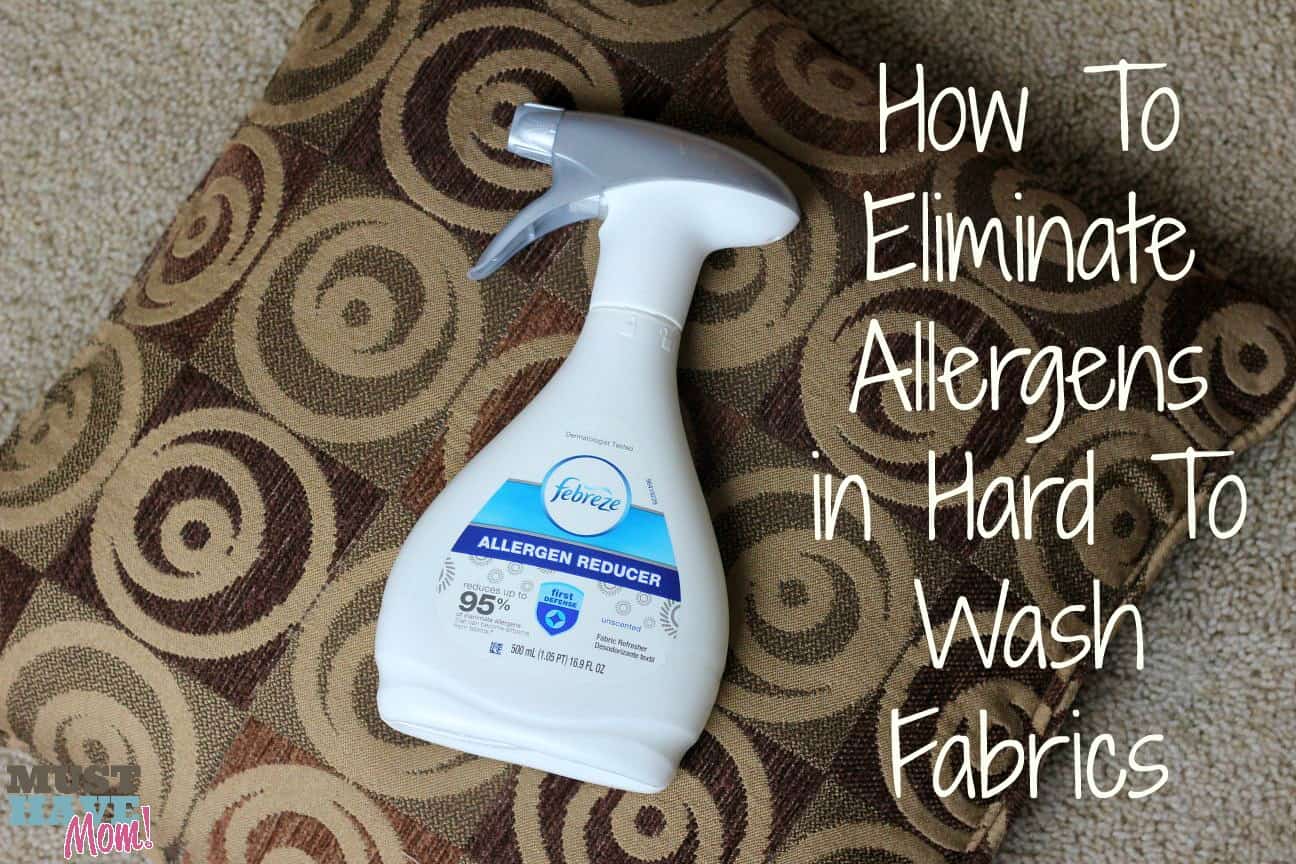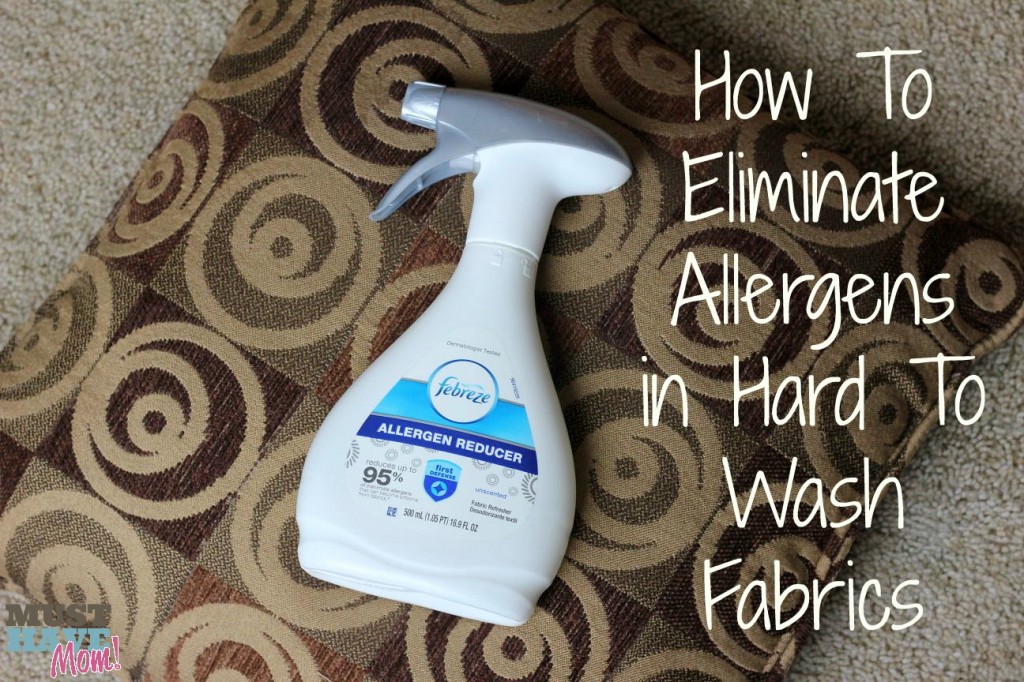 I found Febreze Allergen Reducer for cleaning my pillows, carpets, curtains and furniture. It reduces up to 95% of inanimate allergens from pollen, pet dander and dust mite matter that can become airborne from fabrics. The Febreze technology acts as a net that flexes over allergen particles, trapping them on the fabric until they can be removed by vacuuming the surface. By containing those allergens on soft fabrics, they are less likely to become airborne and they are easier to get rid of.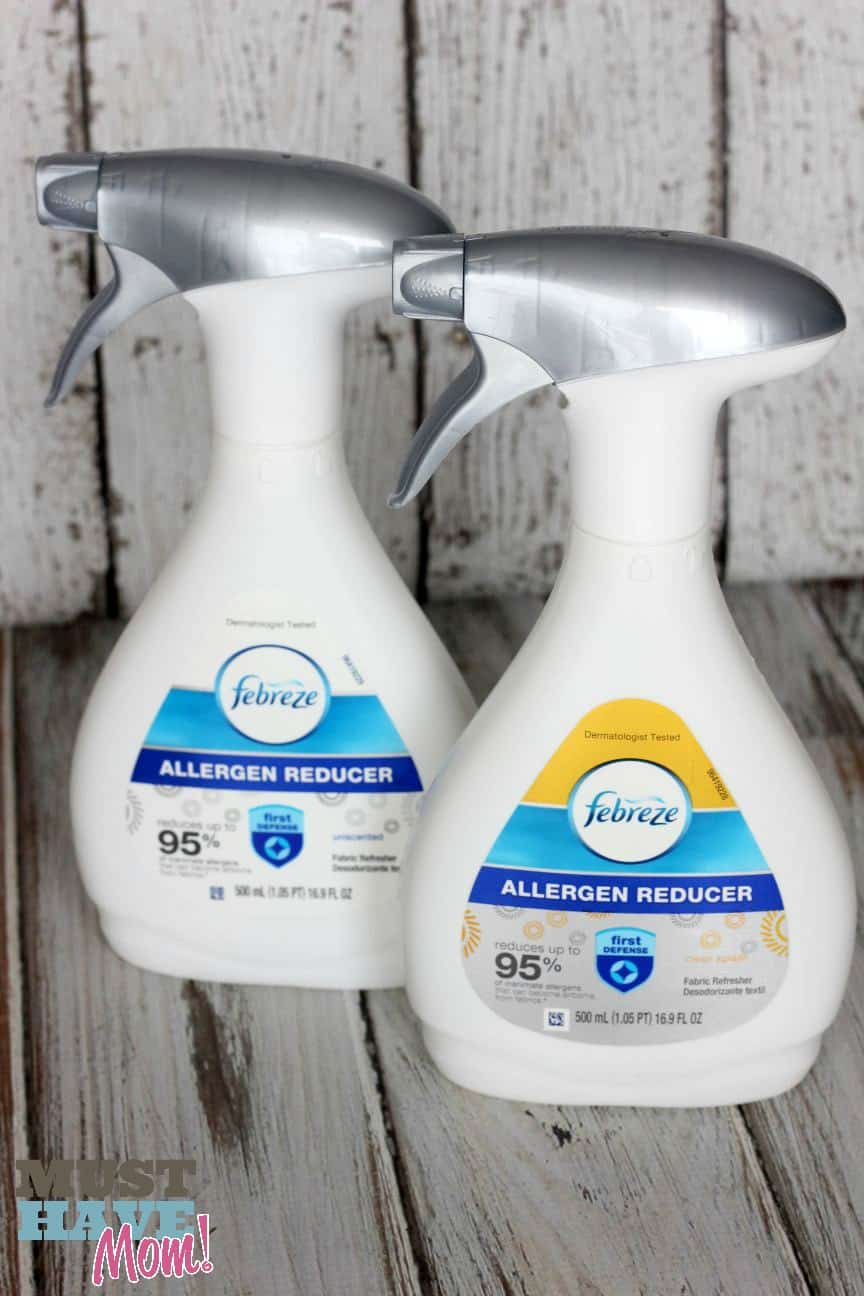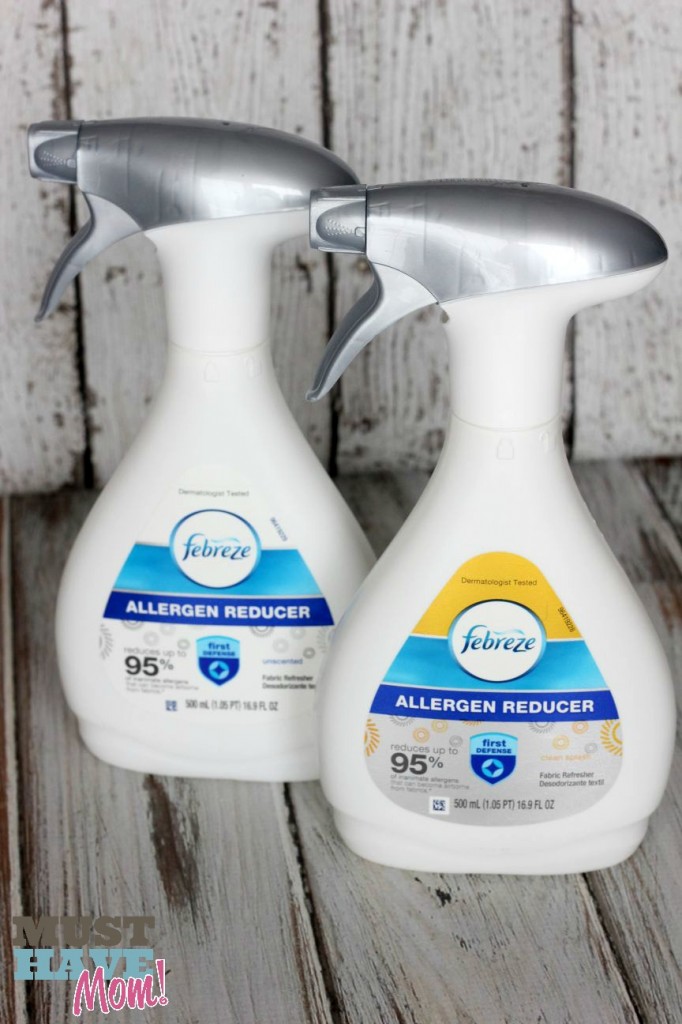 To use you simply spray the Febreze Allergen Reducer on fabrics and carpets until slightly damp. You can then vacuum those surfaces to get rid of the trapped allergens.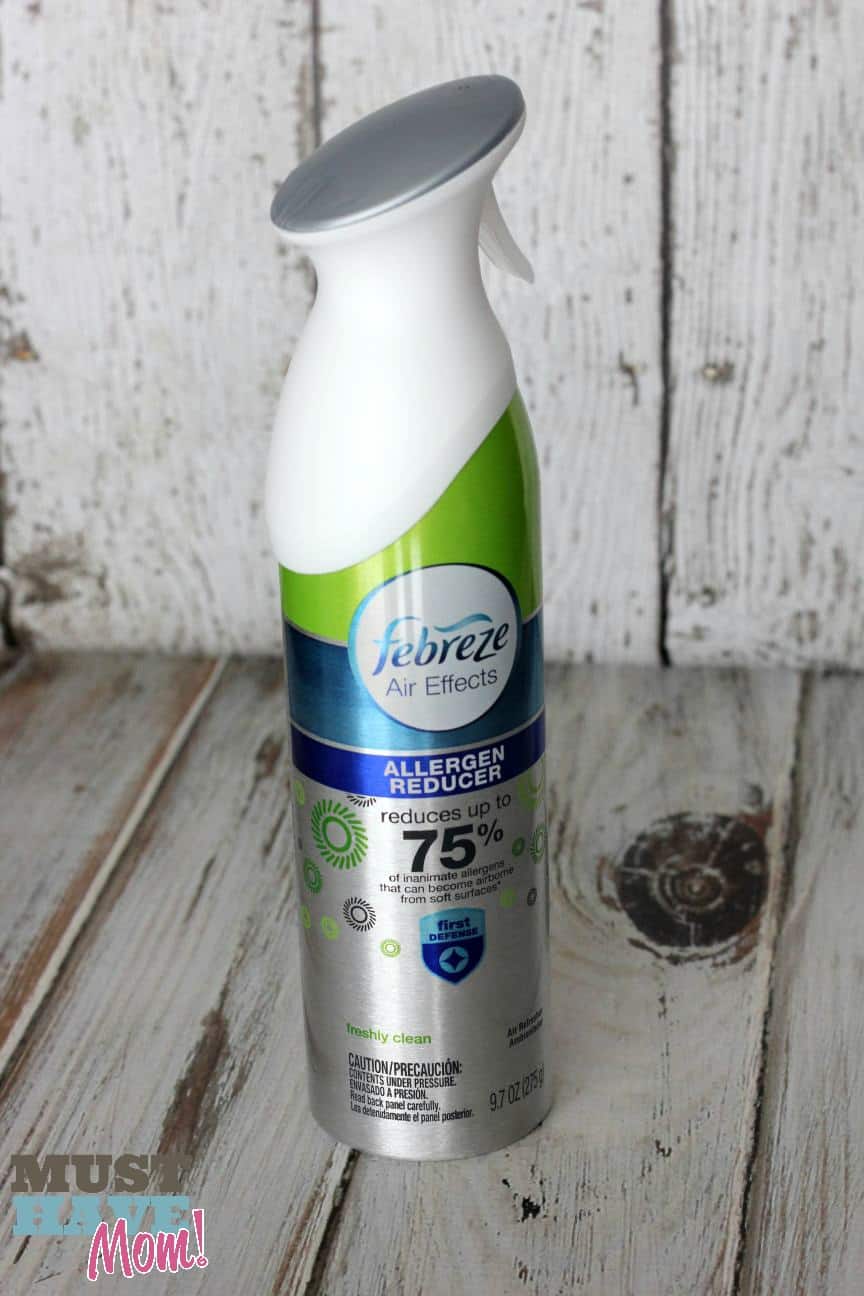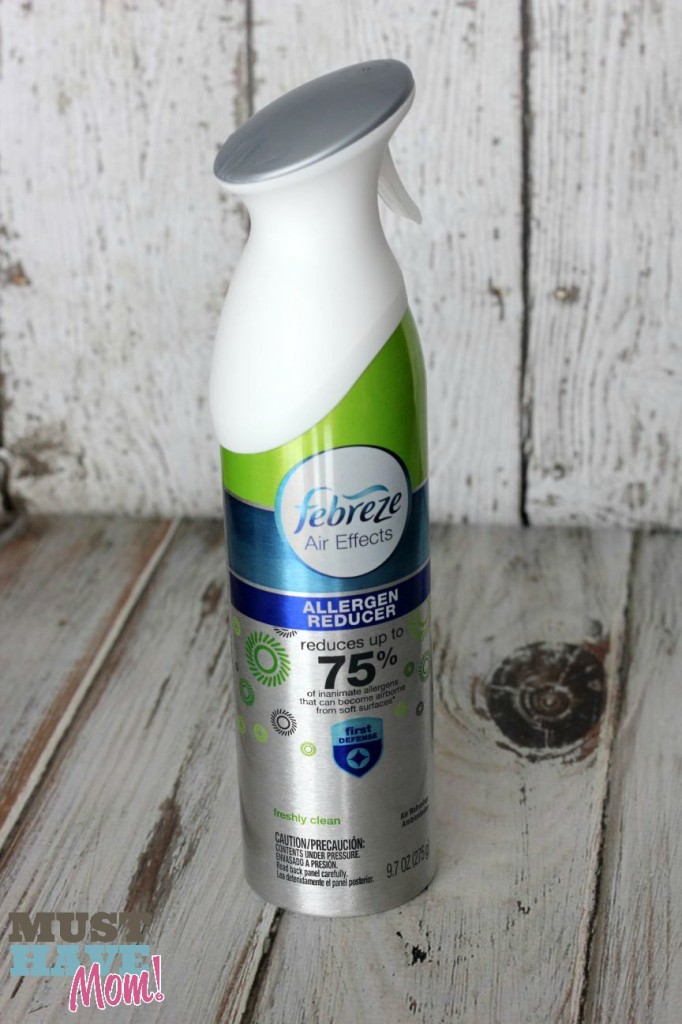 The Febreze Air Effects Allergen Reducer works by spraying it in the air throughout the room. It has a pleasant smell that is not overwhelming and comes in Clean Splash, Freshly Clean, and Soft & Light scents.
You can find the Febreze products at retailers near you including major mass market grocery and drug stores in the fabric and air car aisles.
How do you keep your indoor allergies in check?