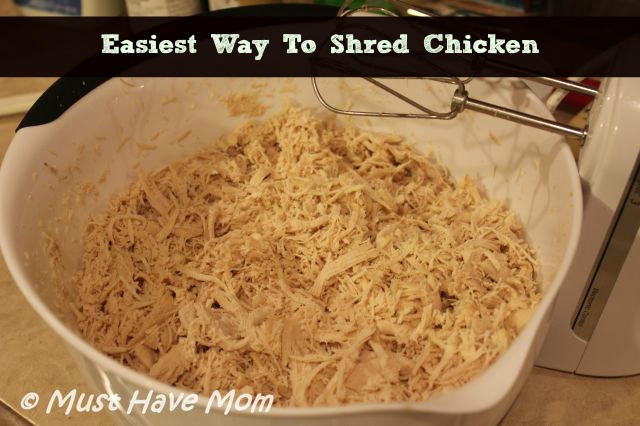 I discovered a handy trick while freezer cooking last weekend. The easiest way to shred chicken that I've EVER tried. I will be doing this from now on.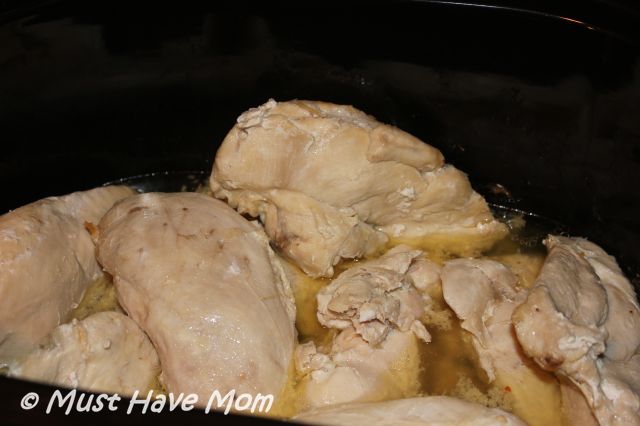 Cook your chicken breasts on high for 3 hours (if fresh, longer if frozen) in a crockpot. I added a little butter but nothing else. They come out perfectly cooked and create their own chicken broth!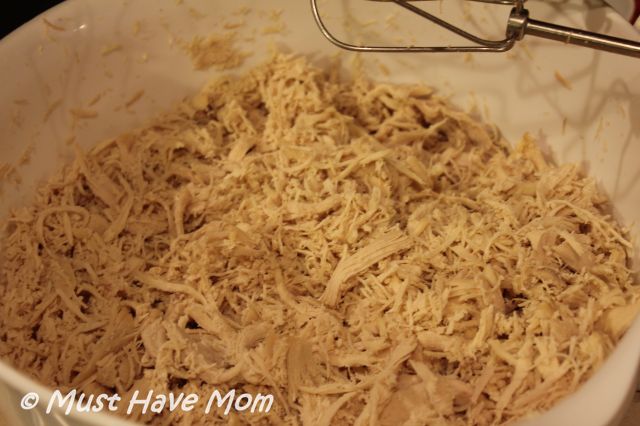 Then while still hot transfer the chicken breasts to a mixing bowl with tongs. Use your mixer on low speed to shred the chicken. It starts out a little rocky but easily powers through the chicken and perfectly shreds it! Be sure to use it on low speed so you don't send chicken flying all over your kitchen!! This works best when the chicken is hot still. Then use the broth for another recipe!
Like this tip? Pin it, Share it, Tweet it 🙂