As a stay at home mom I have always had an ear to the ground when it comes to ways to earn money and save money while doing things I already do. It's not very often that something comes along that will earn me money and not require any work on my part. I have found an awesome new way to earn money just for searching and shopping like I always do, nothing extra required! I'll share my secret with you too!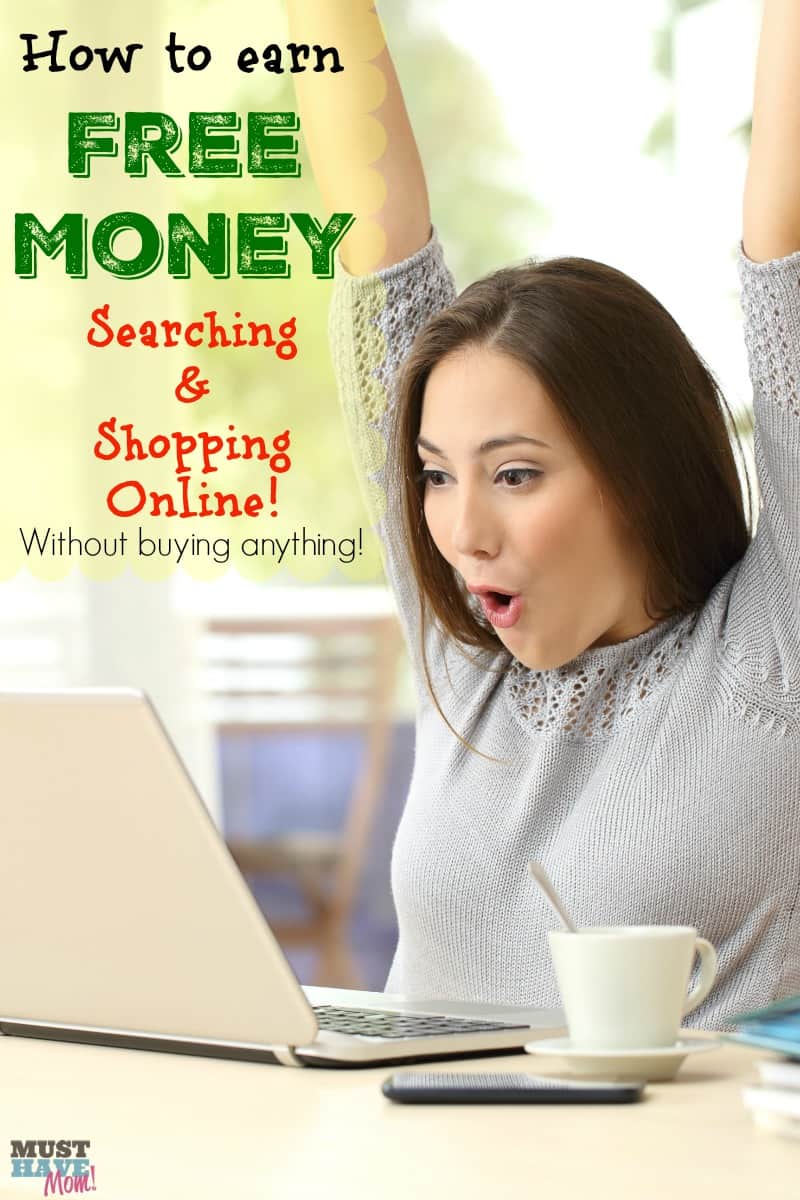 Qmee is a new app that does just that! With Qmee, a totally FREE app, you can earn money just for searching and shopping online. You don't even have to buy anything! Sound too good to be true? I'll show you how it works (trust me, I use it too!).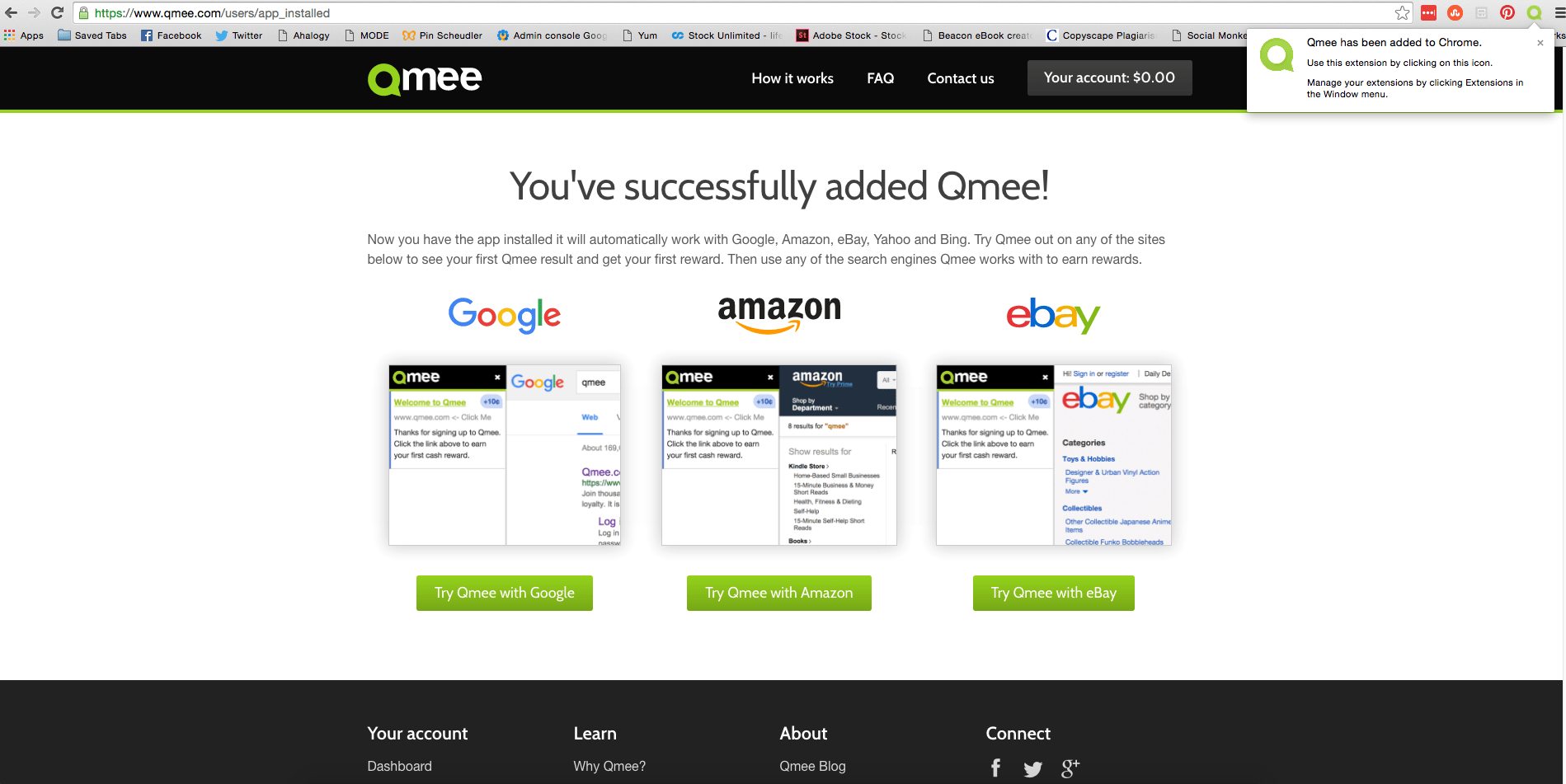 To use Qmee you will need to first sign up for a free account. There are no charges to you and no credit card to enter. They pay YOU and you can choose to get paid through paypal or gift cards or even donate to charity so they will never ask for your banking information. Once you've signed up for Qmee (takes about 1 minute!) you can start earning free money! You can add their extension to your browser with the click of a button and that's all you ever have to do. I use Chrome for my browser so I added their extension and started earning in less than 5 minutes from the time I began the sign up process. It really is quick and painless.
Once you've got your account set up you can begin shopping or searching through google, amazon or ebay. You get to continue using your favorite search engines and shopping sites while Qmee runs in the background and earns you money.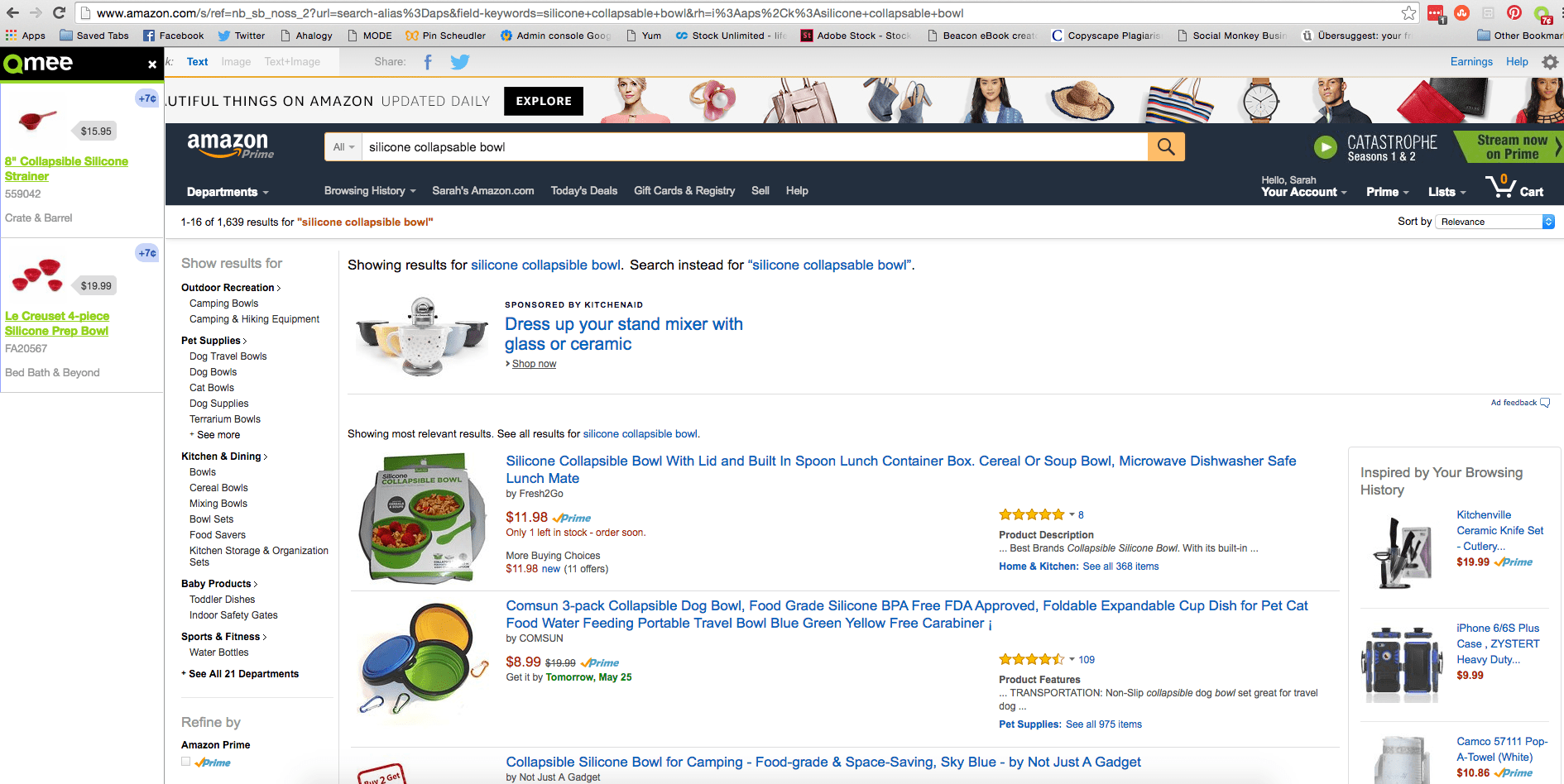 First I headed over to Amazon. I have been searching for collapsable silicone bowls for my camper this Summer. I love that they fold flat and don't take up much space, but I've found they can be pricey for a decent sized bowl. I went to amazon and typed in "silicone collapsable bowl" and hit search. Up came the usual Amazon search results and alongside it (on the left side) popped up the Qmee results. They found a set of silicone bowls and a collapsable strainer on two different sites. It made it so easy to compare prices and find something new. I clicked over to the 4 piece bowl set and instantly earned 7 cents! I didn't buy them or anything. No purchase is required to earn free money! Every time you click on a Qmee result you'll instantly earn the dollar amount specified next to the result. I saw it show up in my piggy bank right away!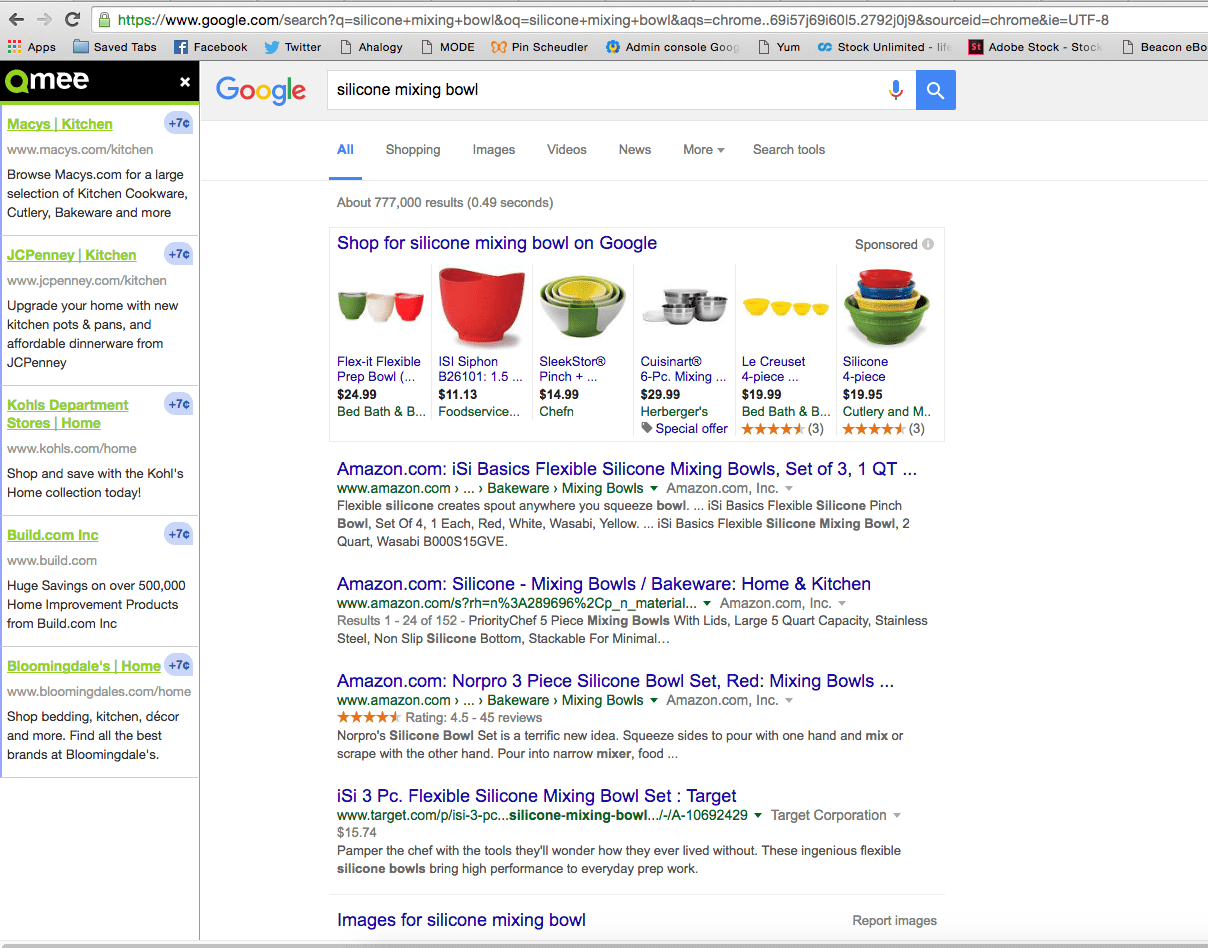 I didn't find what I was looking for on Amazon so I hopped over to google and typed in "silicone mixing bowl" in hopes of finding a larger bowl. Up came the usual google results and once again Qmee popped up on the left with the results they had found. I would earn 7 cents for clicking on any of those results as well.
Qmee is so useful for comparing prices and finding products on sites that I don't usually shop on. Qmee is basically your own personal online shopping companion only Qmee puts money back IN your wallet! Not only will you earn cash rewards with Qmee, but you will also gain access to great offers and money saving deals!
Qmee won't pop up every time either, just when it has relevant results for your search. In addition to earning the cash rewards I showed you above, you'll also see results in your Qmee sidebar that provide you with discount codes, and automatic price comparisons as well, to help you save as much money as possible when shopping online. You don't have to go to different sites, Qmee does all the legwork for you and is the perfect one-stop shop for online savings and cash rewards.
If you want to earn more money, Qmee has just launched surveys as an added bonus to Qmee members! Earn extra rewards by sharing your thoughts and answering surveys. You'll get paid on every one you complete, so now there are even more ways to make money online.
Qmee also offers the ability to make money by referring your friends! Tell your playgroup, moms group, book club, etc and earn $1 for every friend that signs up! The extra cash adds up quickly and can be your fund for treating yourself, paying bills or saving for a trip!
Once you have collected your rewards you can cash out via paypal, gift card or donate to a charity! Try it for yourself! Sign up at Qmee.com now!