Many of you come to my site for various reasons. One of the many things I offer on my site is a real, down to Earth, Mom's point of view on the vast array of products available on the market today. I don't want you to waste your money on a product that doesn't work so I work hard on your behalf to show you the ins and outs of each product my family tests out.
I found a new site called Happy Havens which has a similar mission to mine.
Our goal is to give consumers information on home products and trends as well as promote wellness and a more clean, organic lifestyle. We give special twofold product reviews, listing both the technical features of home products along with a personalized, down-to-earth review of what kind of person each is designed for. We believe well informed choices are always the best ones.
You can go check out Happy Havens site and see what it's all about. They are giving away a Dyson DC35 Vacuum Cleaner! I REALLY want to get my hands on this one! You can enter to win this Dyson giveaway in the Rafflecopter giveaway below! Good luck!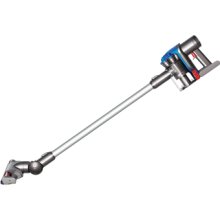 *Please note the giveaway is being hosted by Happy Havens and Minnesota Mama's Must Haves is not responsible for drawing the winner or fulfilling the prize. Refer to their site for official rules and disclaimers.