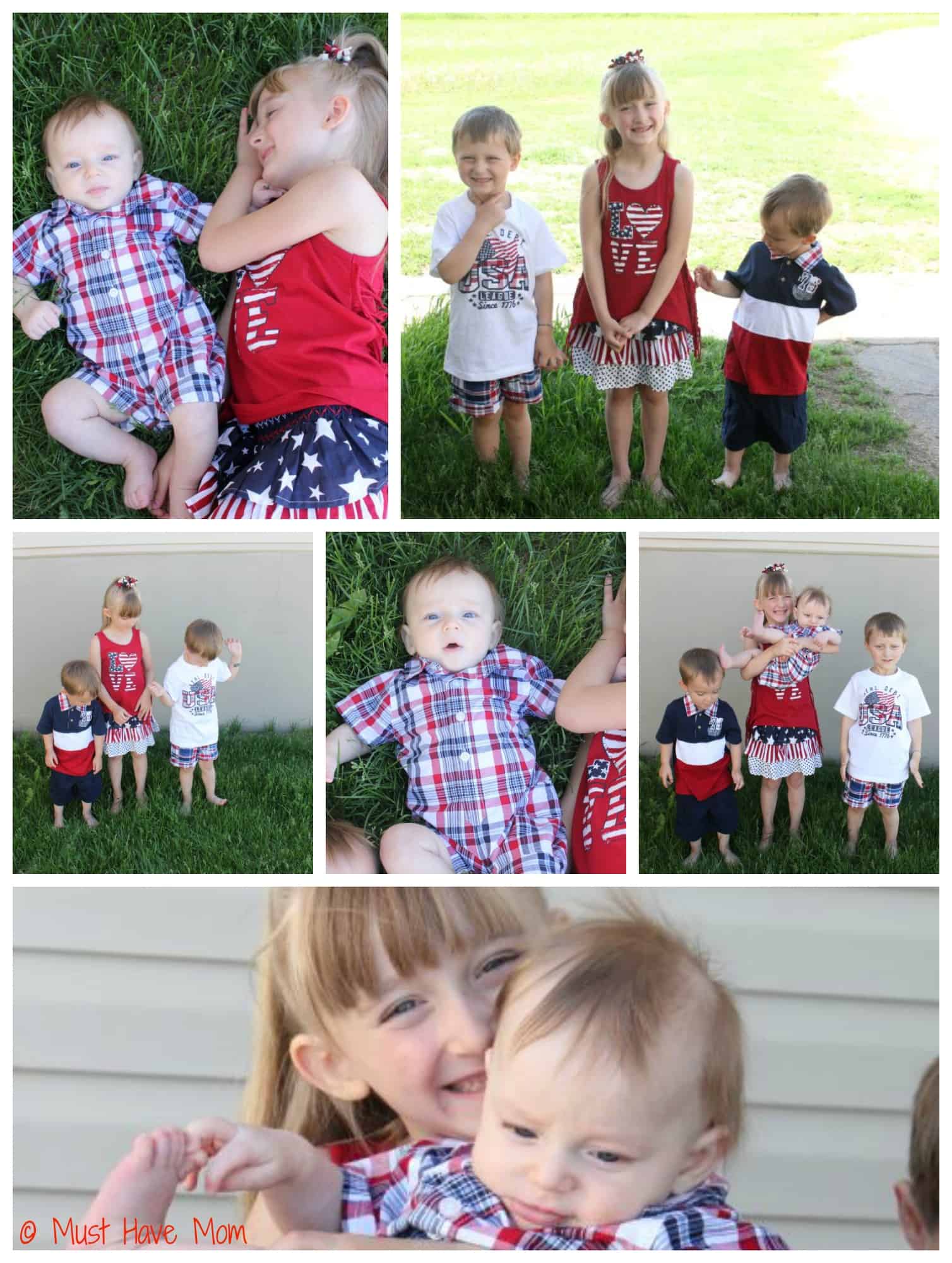 I love dressing my kids in patriotic garb for the 4th of July. We are very busy celebrating the 4th of July between going to parades and our cabin and visiting family. I love for them to look their best and be coordinated in adorable outfits. Look how adorable the Americana collection from The Children's Place is! Not only is it adorable, but it is also affordable to dress all of your kids in the collection. I love that they have an entire coordinating collection that both my boys and my daughter can pick from.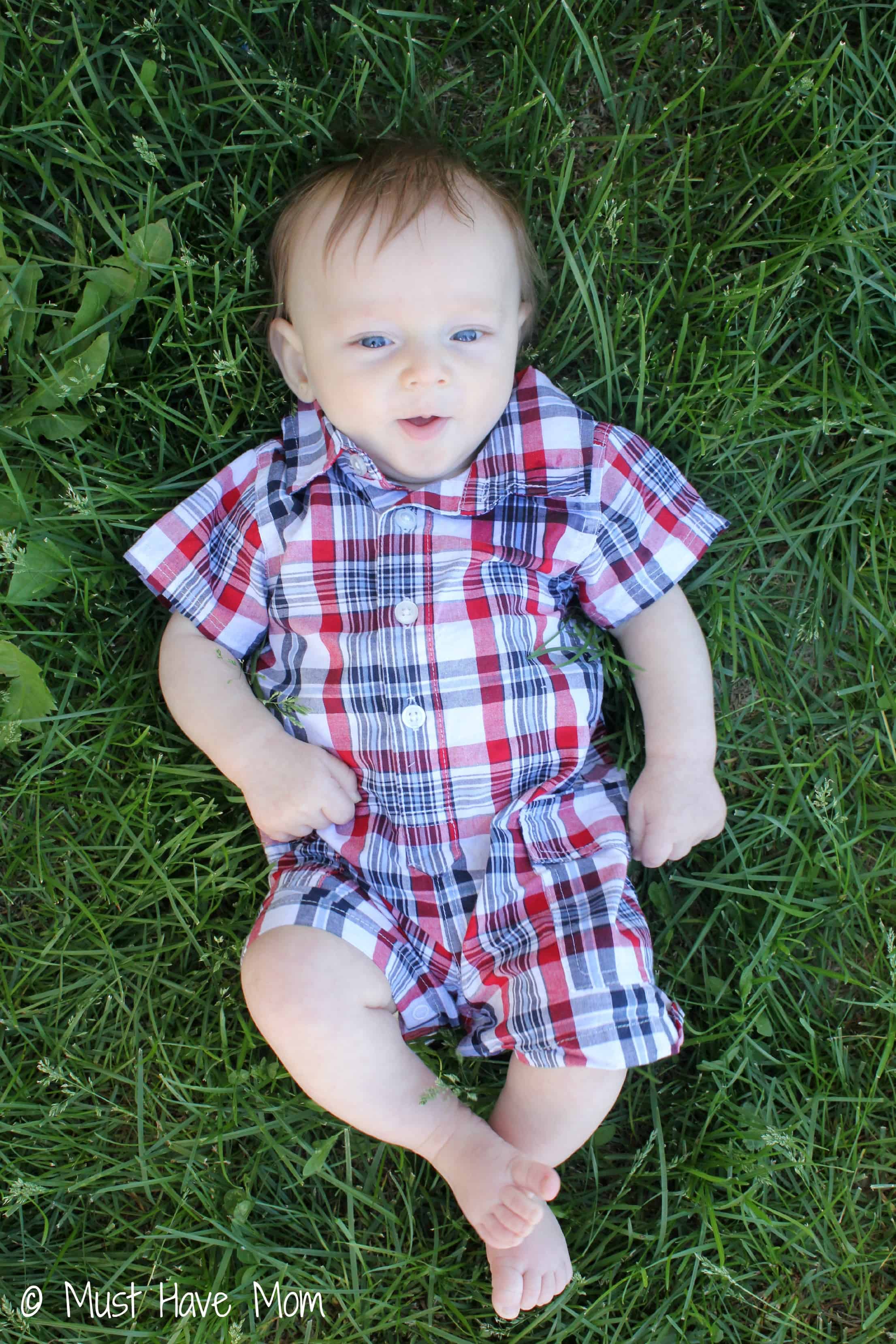 I LOVE this photo of Brady. It captures those beautiful blue eyes so nicely. His Americana romper accentuates those baby blues and I love that while he looks incredibly handsome, he is also comfortable. It's easy to do an on the fly diaper change too!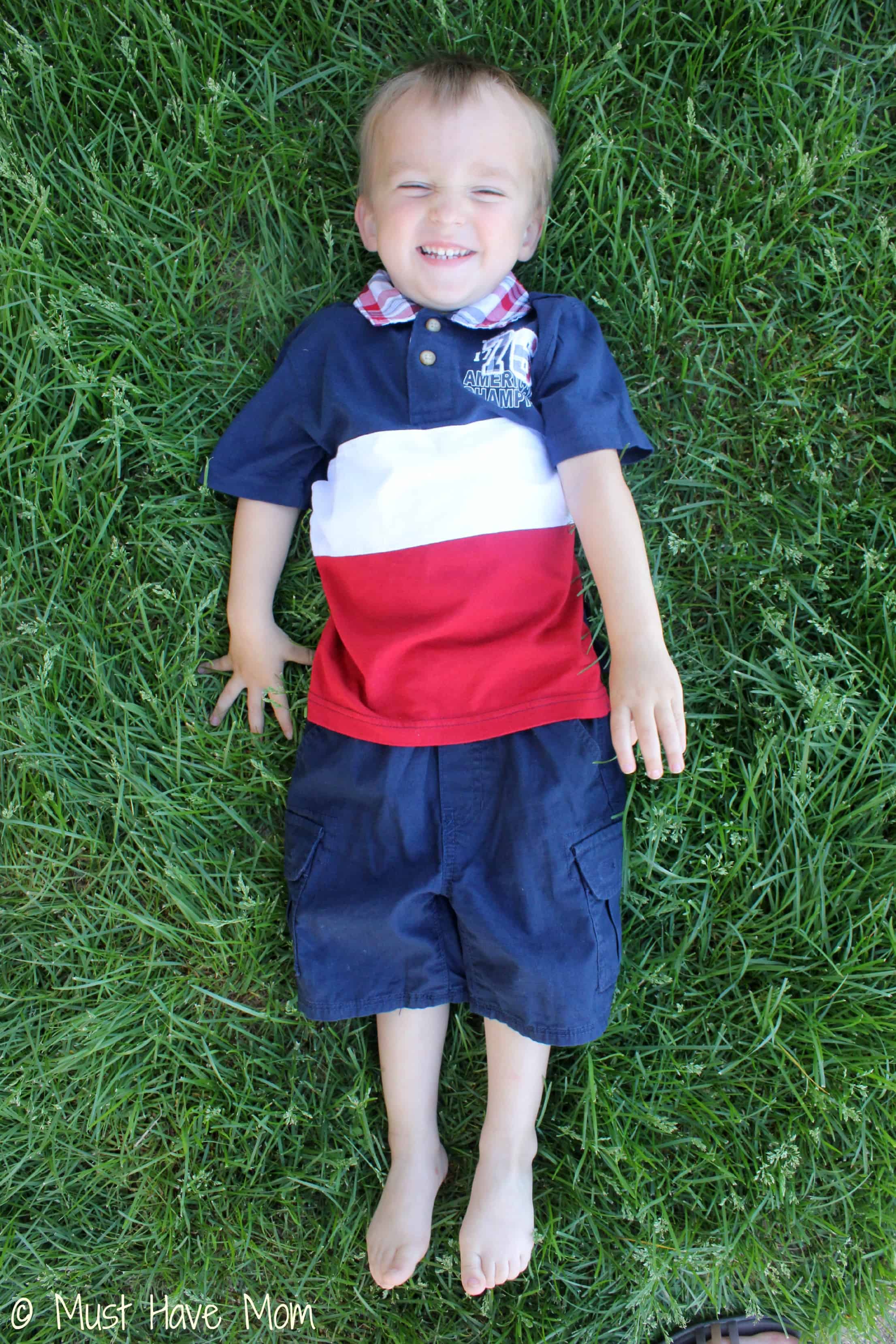 Carson is pretty darn cute in his navy blue shorts paired with the Americana polo. I love that his collar is the same material as Brady's outfit. They coordinate without being really "matchy". His outfit is comfortable enough for him to run around and play all day too!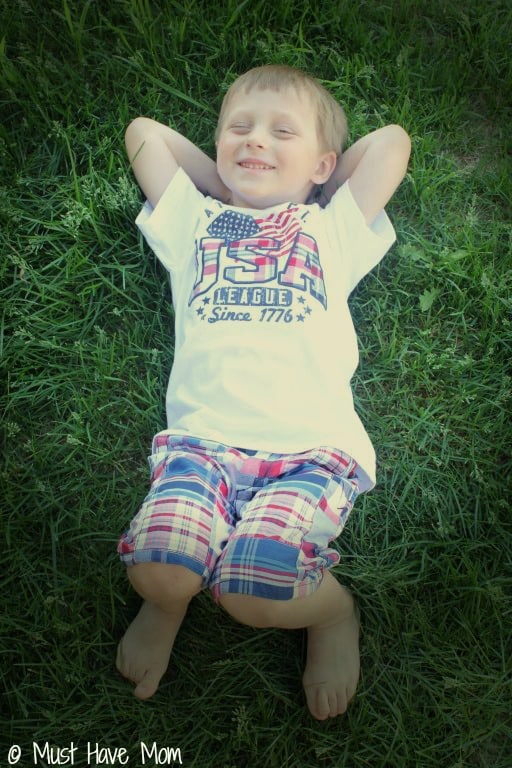 Aiden thought his outfit was perfect for relaxing in. I loved the plaid shorts paired with the coordinating tee. Once again he coordinated with the other boys while having his own look!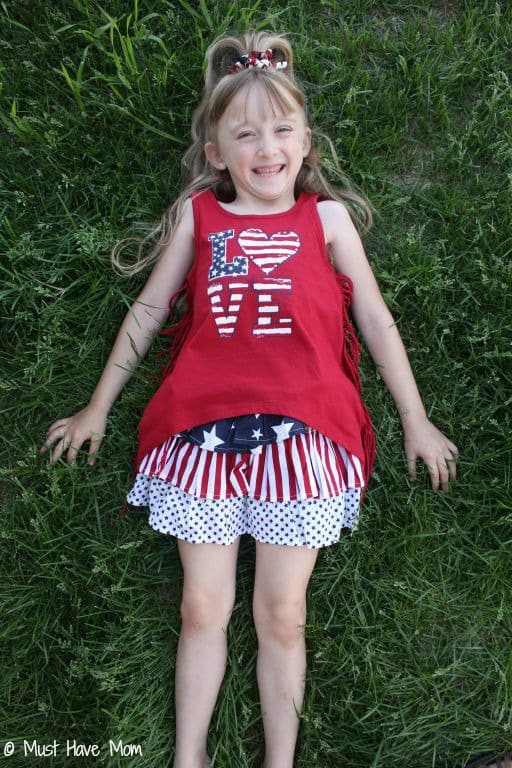 Danika loves to wear skirts so she couldn't be more happy with this adorable Americana skirt and tank. She coordinates with the boys while still looking totally girly. She loves her look!
Now that I've got their outfits all picked out I can focus on our schedule! We typically attend a nighttime parade on July 3rd and then do the 4th of July parade in town. We have a cabin on a lake and they always celebrate on a Saturday so that means that we get 3 fun days of 4th of July parades and celebrating! Don't forget the fireworks! We love to bundle up and slather on the bug spray and sit outside and watch the fireworks. We'll see what the kids think of them this year! It's fun as they get older and more interested in them!
What do you do for the 4th of July?
Head over to The Children's Place and pick your favorites from their Children's Place Americana collection! Which look is your favorite?