Even if you have never heard of Doodle for Google, you have probably seen the artwork. Found on Google's homepage, and in different spots during the year, Doodle for Google encourages students to create artwork based on a simple prompt. Let's talk about what Doodle for Google 2019 is, how to enter, look at templates, and more.
*This post brought to you in partnership with Forward Influence and Google.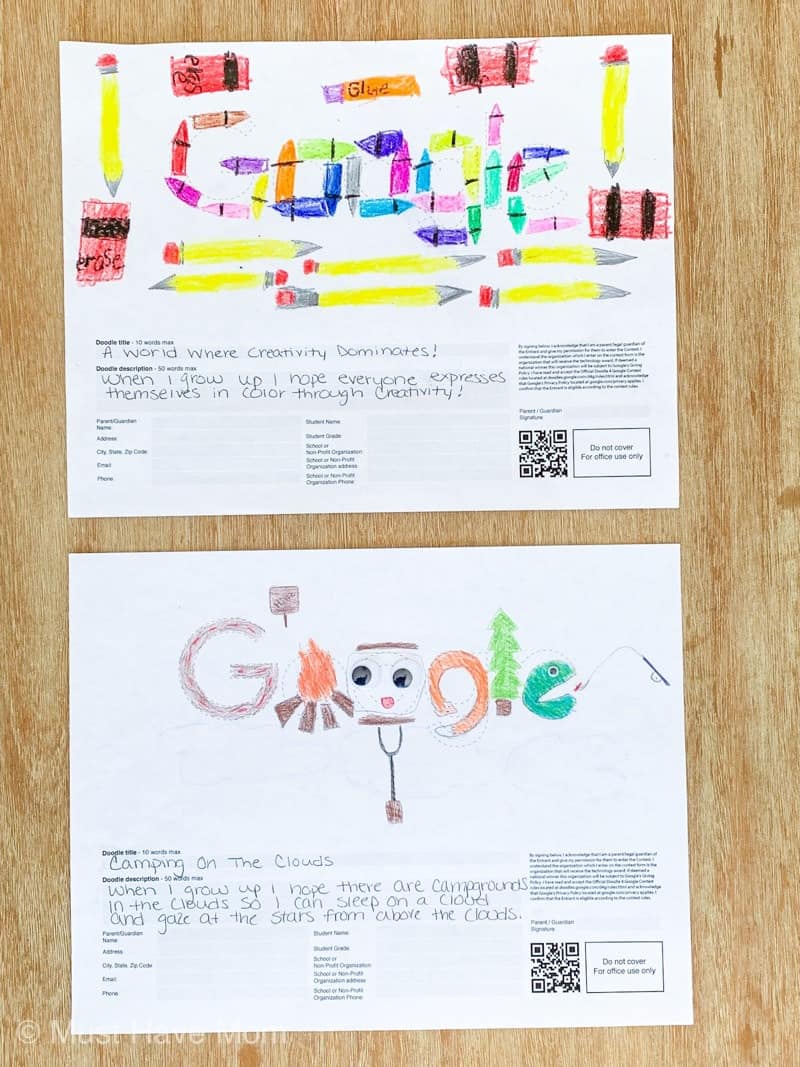 Doodle for Google 2019
Doodle for Google is an annual contest open to students in grades kindergarten through 12th. Students are encouraged to create their own Google doodle for the chance to have it featured on Google.com, as well as win some great scholarships and tech packages for their schools.
There will be a winner representing each US State/Territory. Then one national winner will receive a $30,000 college scholarship, a $50,000 tech package for your school/non-profit organization, and your artwork displayed for a day on Google.com! How amazing is that?
The student can create any artwork they want in any media, then a parent or teacher can submit it for them online or by mail. Submissions are due by March 18th, 2019.
This year's guest judges are Jimmy Fallon, the host of The Tonight Show, Kermit the Frog, and Mandy Manning who was the 2018 National Teacher of the Year.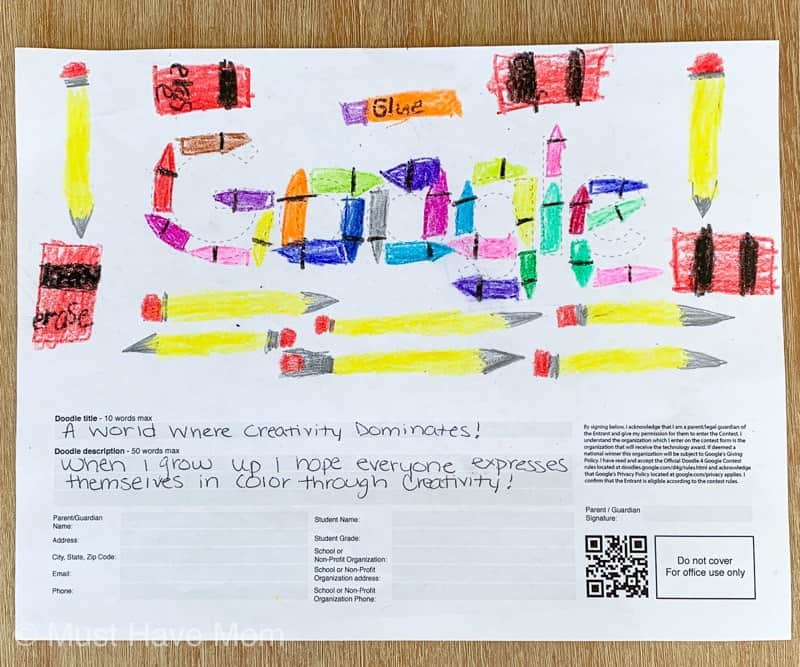 Doodle for Google 2019 Theme
The Doodle for Google 2019 theme is: When I grow up, I hope…
Now the fun starts. What does your child hope when they grow up? Is it for food for all, flying cars, life in space? The only limit is their imagination. Whatever they can dream up and create can be entered.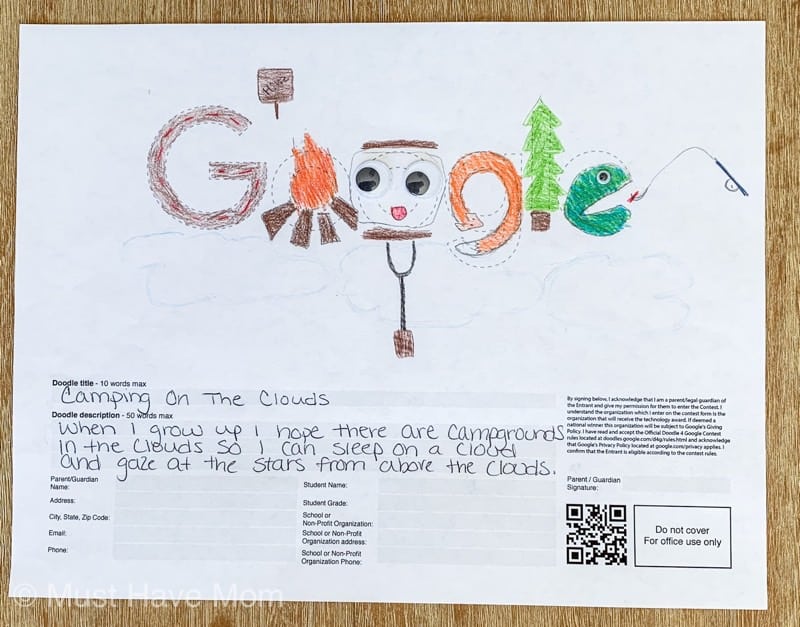 We decided that we really wanted to get our kids excited for the doodle for google 2019 contest so we decided to host our own little competition amongst the kids! Families are frequently involved in sporting events and our kids don't play on sports teams so this was our way of getting involved and making it fun! Both of my oldest kids (ages 9 and 11) created their own Google for Doodle entries and I put them on my personal Facebook page and let our friends and family choose a winner. I will award a prize to my winning child. This makes the contest even more fun and really heats up the competitiveness between siblings! We had SO much fun with this! The photos I used above are their entries.
Doodle for Google template
Feeling a little overwhelmed and not sure where to start? First, download and print out the entry form. Doodle for Google can help with some amazing exercises to help you inspire your child or student and get them scribbling, scrawling, and sketching their visions. Then let the kids loose to draw what inspires them!
Doodle for Google 2018 winner
Last year's winner was Sarah, a 2nd grader whose drawing showed the theme of What inspires me… Sarah is inspired by dinosaurs and wants to be a paleontologist!
Enter Doodle for Google 2019
Be sure to check out all the helpful information and FAQ's for this year's contest.
Then just head over to the entry page to learn how to submit your student's artwork.
Pin Doodle for Google 2019