This is a sponsored post written by me on behalf of Holmes® Smart Air Purifier for IZEA. All opinions are 100% mine.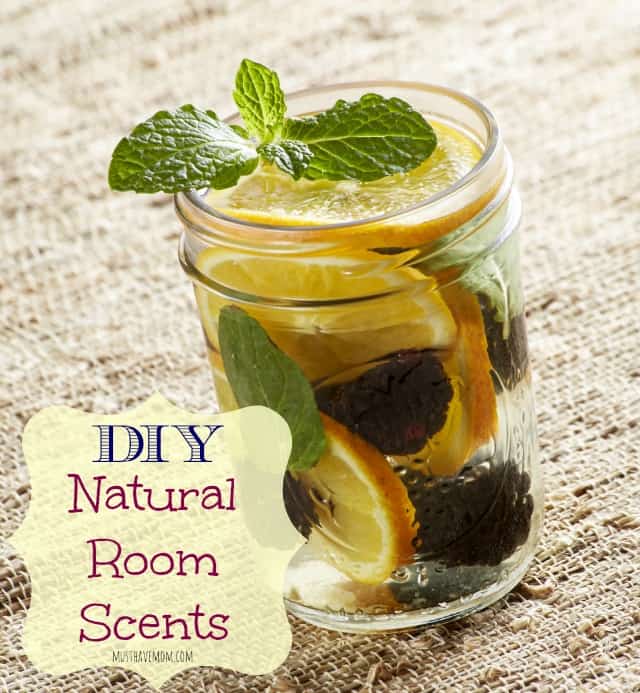 How is your indoor air quality? These days our homes are filled with so many pollutants in the air. We have been trying to reduce the number of chemicals in our home along with improving our indoor air quality. One way that I've found to eliminate chemical filled air fresheners is to instead use these DIY Natural Room Scents. They are all natural and leave the air smelling amazing.
If you or anyone in your family suffers from allergies or asthma then I highly recommend reducing the chemicals in your home as they can act as irritants. Along with that I'll also give you other tips to improve your indoor air quality. First let's make some DIY natural room scents!
Using spices, herbs and fruit you can create amazing combinations of scent that fill the room naturally with delicious scents. Use things from the grocery store or your own backyard! I like to keep things simple and inexpensive. These recipes are just to get you started. You can concoct any combination that you enjoy and change them up based on what you have on hand.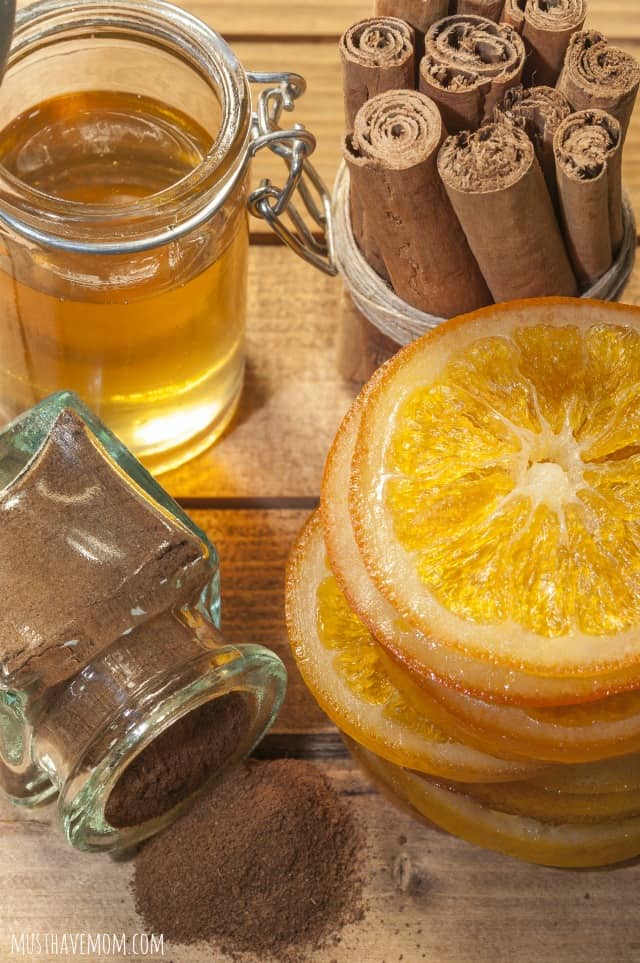 Orange Cinnamon Scent: Combine Orange slices, cinnamon sticks, powdered cinnamon and allspice in a 2 cup jar and cover with water.
Fresh Kitchen Scent: Combine lemon, rosemary sprigs and vanilla in a 2 cup jar and cover with water.
Energizing Scent: Combine lime slices, vanilla, mint and thyme sprigs in a 2 cup jar and cover with water.
You can combine these ingredients in a mason jar and store them in the fridge for later use so you always have fresh scents on hand. Combine in a mason jar and store with a lid on it in the fridge.
Once you are ready to use them dump in a pan and heat on the stove. Bring to a boil and then lower the heat to a simmer. Keep an eye on the pot and make sure the water doesn't all boil off. You can just add water to the pan as it evaporates.
If you aren't keen on using the stove you can also use a mini slow cooker. Heat the jar mixture in the microwave for a couple minutes then add to the slow cooker if you want the scent to release sooner.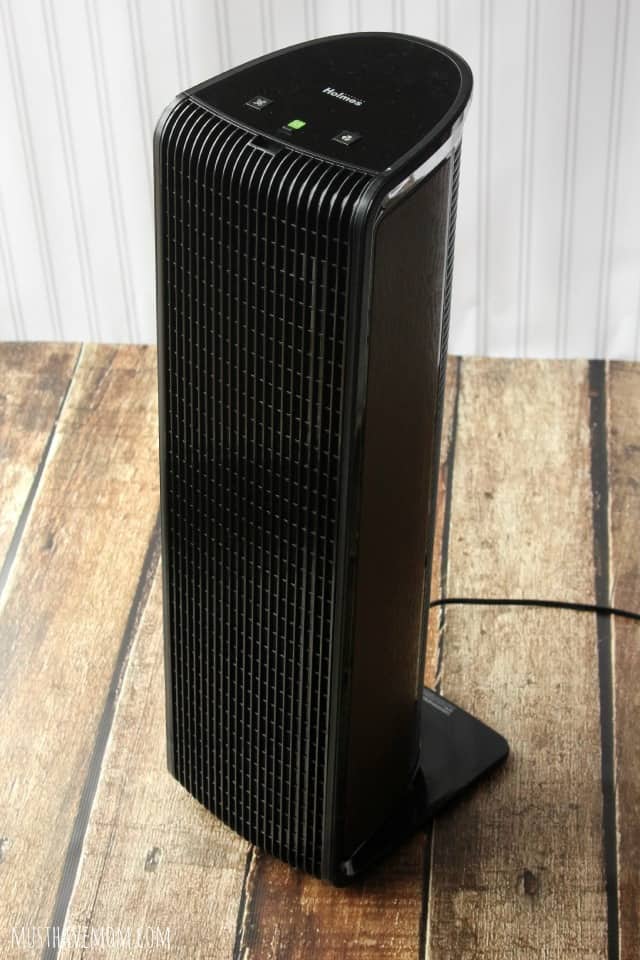 Another way to help improve the indoor air quality in your home is to use an air purifier. We use the Holmes® Smart Air Purifier with WeMo technology to clean the air in our home. With four kids, a dog and plenty of outdoor allergens floating around, it is the perfect air purifier for us! True HEPA filtration removes up to 99.97% of airborne allergens including Pollen, Dust, dust mite debris, mold spores, pet dander and smoke/odor.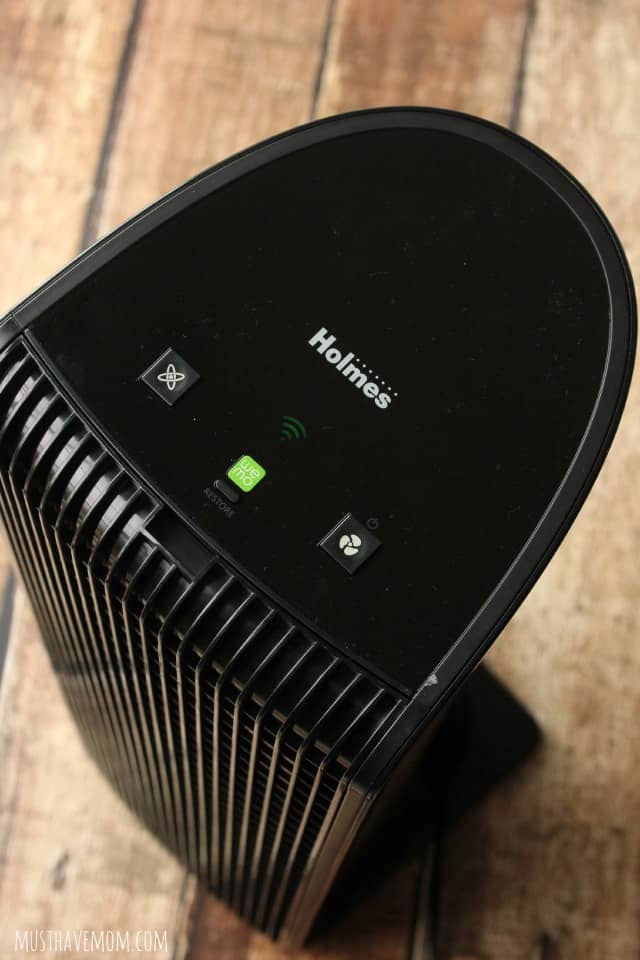 What I love most about this air purifier is that you can purify the air from anywhere using your smart device. I'm all for a great tech controlled device that improves air quality with minimal effort on my part! Control, monitor and adjust your air purifier even when you are not in the room using your smartphone or tablet.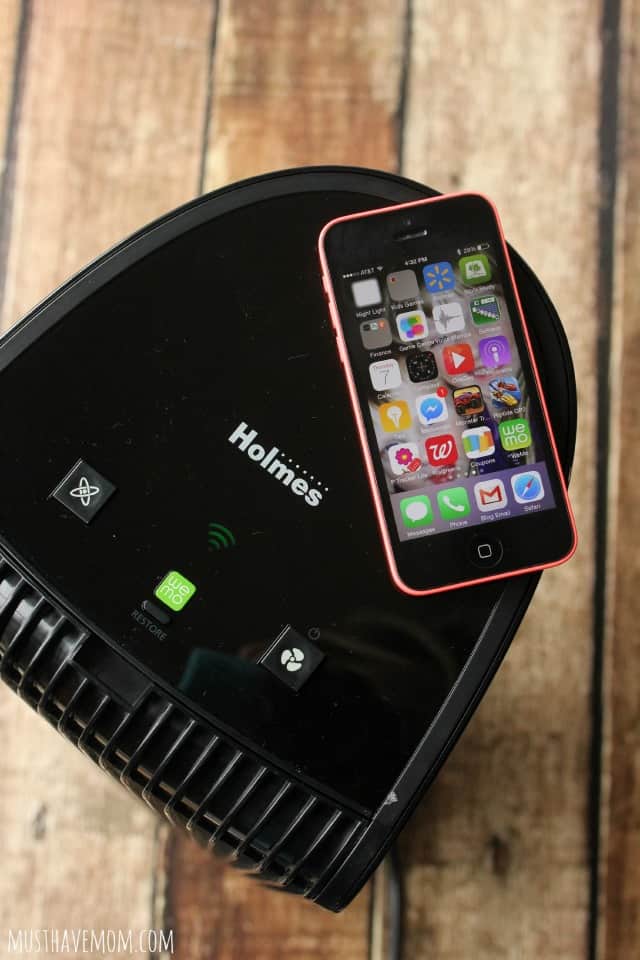 Simply install the free WeMo app on your phone or tablet.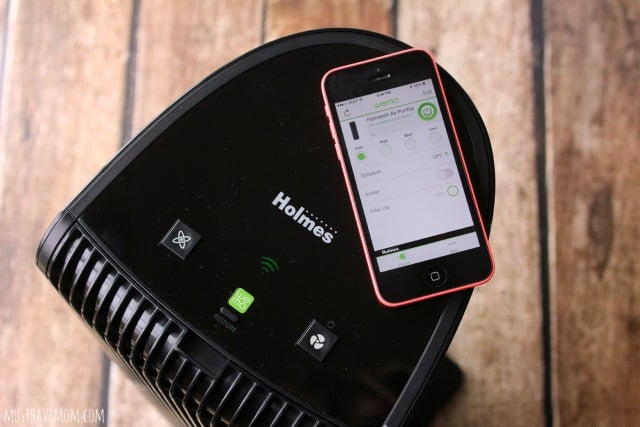 Once you set it up you can easily access and control your air purifier right on your device! It will notify you when the air quality is poor and you can easily change the settings on the air purifier to regulate the air quality.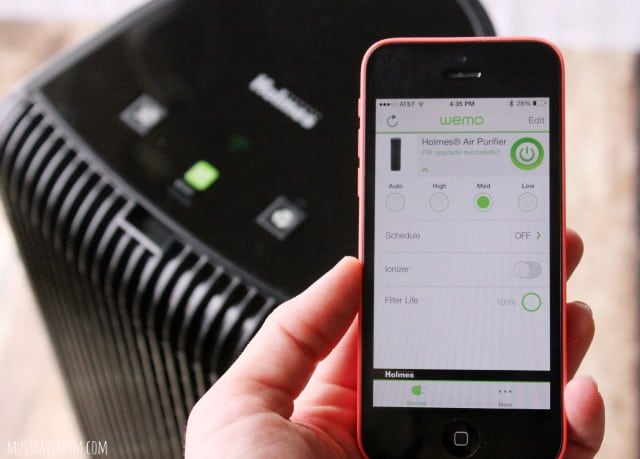 There are programmable options to be high speed when the children are at school and low speed when the family is sleeping at night. Even better, the air quality sensor automatically adjusts speeds when indoor air quality is poor!
Read more about the Holmes® Smart Air Purifier and find information on where to buy near you!
What do you do to improve your indoor air quality?