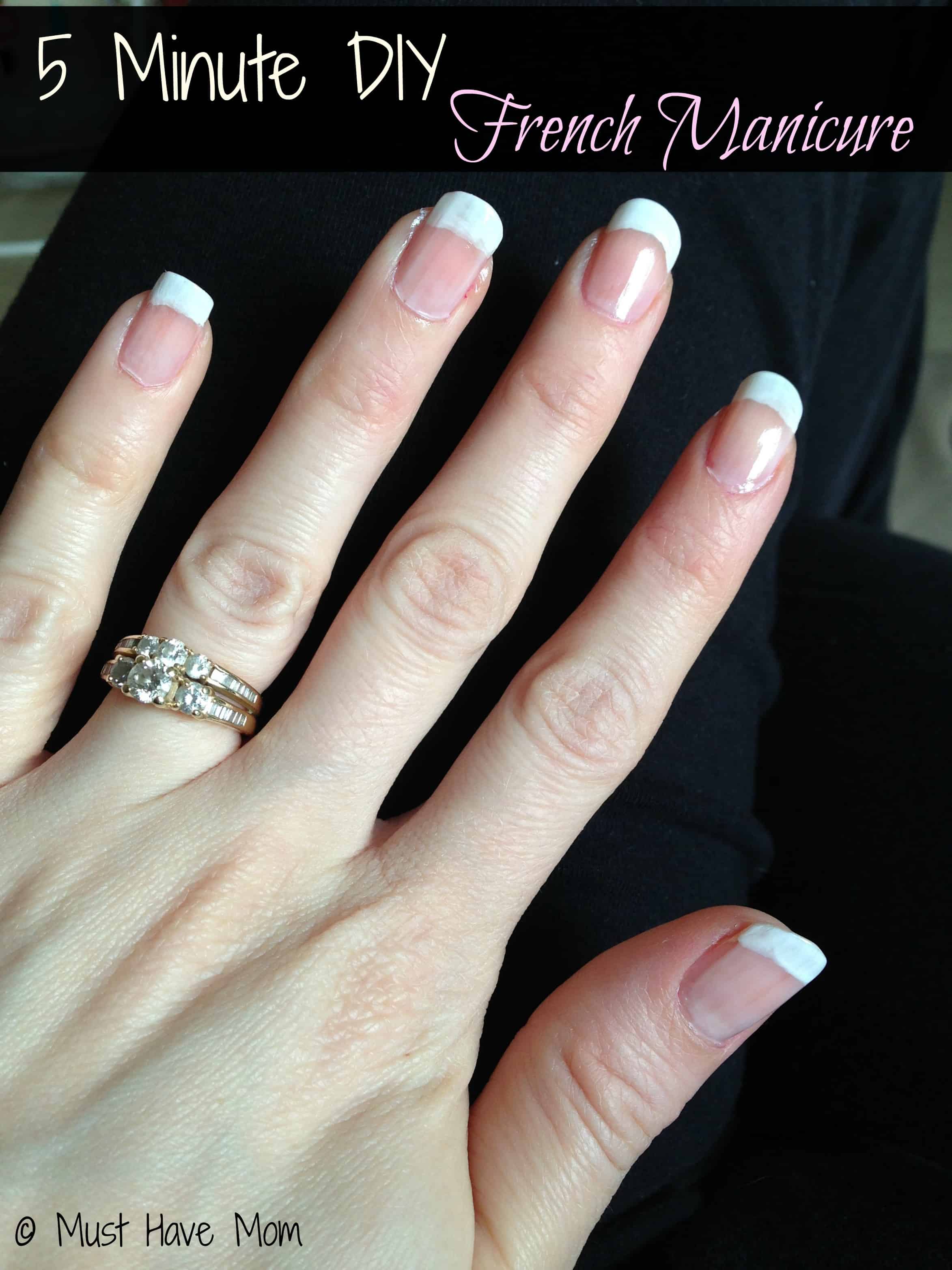 I love having pretty nails and as a mom I usually don't have time to get my nails done. I've been trying to focus on doing things for myself more often and one of those things is having pretty nails. Having pretty nails gives me confidence and just makes me feel better about myself. There is something about having pretty nails that makes me feel like my look is more put together even if I am wearing yoga pants. That said, I still don't have time to sit in a nail salon and get my nails done all the time. I've got a great 5 minute DIY french manicure for you that will leave you feeling like you just spend an hour at the nail salon. It's quick, easy and cheap and will look like my nails pictured above when you are done!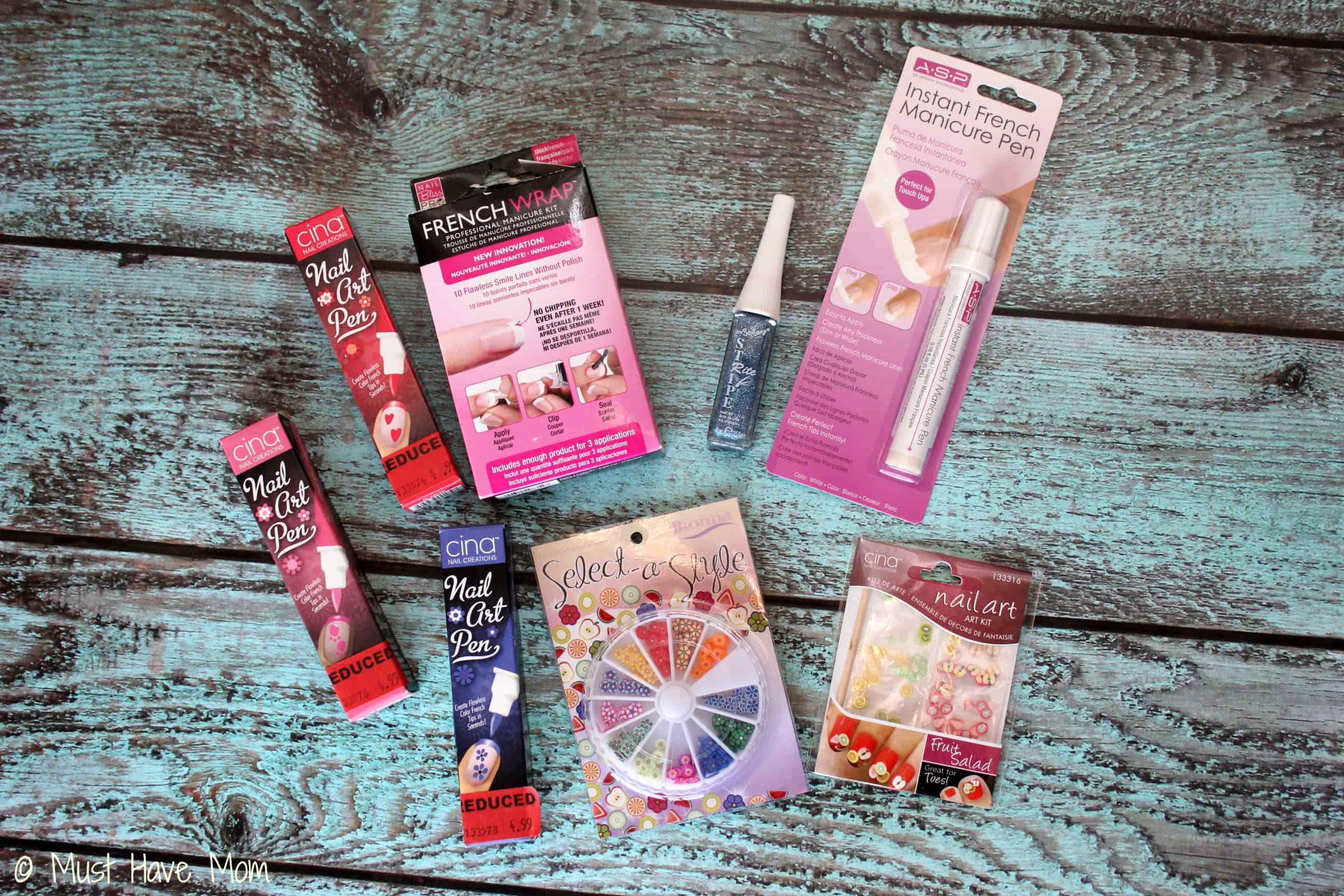 First off I headed to my local Sally Beauty store. They have an awesome selection of nail art supplies to choose from. I picked up some french manicure supplies along with some fun nail art to do with my daughter. I made sure to also grab some red and blue nail art pens so Danika and I could do our nails for the 4th of July!
Anyway, for my french manicure I grabbed a French Wrap Kit and an Instant French Manicure Pen. I used a combo of both to achieve my look. I happen to have long, thick, gorgeous nails. I've been blessed. Those are my real nails in the picture. They just grow beautifully all on their own. If you have not inherited the same genetics that I have then you will want to use the French Wrap Kit. This allows you to put pretty tips on your nails. I skipped this step and used my natural nails. Your nails don't have to be as long as mine were to do this either. Even shorter nails look great!
Start off by filing your nails so they are even and smooth. Next I used a light pink nail polish to match my natural nail bed color. This was included in the French Wrap kit but Sally Beauty also sold bottles of them separately. Once that dries use the Instant French Manicure Pen to draw the white line on the tip of your finger. It's easiest if you hold the pen in place and roll your nail across it. Only go across once and keep your hand steady so the line is straight. It's tough at first but gets easier after the first couple of nails. Then let it dry and apply a top coat which is also included in the French Wrap kit. Allow to dry and that's it! It literally takes about 5 minutes to have a gorgeous (and cheap!) french manicure that you can do at home!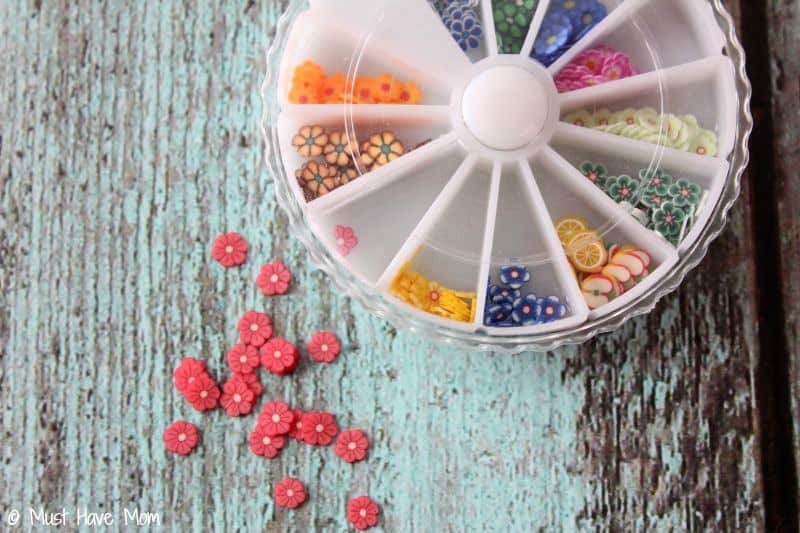 Danika wanted her nails done too so I grabbed these adorable flower nail art packets along with some fun fruit shapes. Danika LOVED the and we also used them to do all the girls nails at our garden party.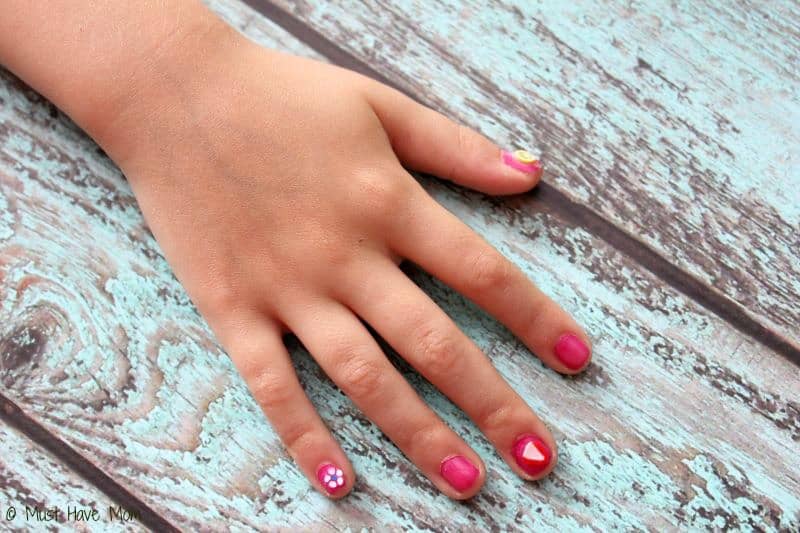 I applied a coat of nail polish and let it dry. I then used quick dry nail glue (also found at Sally Beauty) to apply the nail art shapes. Use tweezers to grab the nail art and set in place. Allow to dry and then finish with a clear top coat. They were so cute and easy!
You can find all of these fun DIY nail art supplies at Sally Beauty. Be sure to grab the $3.50 off $10 purchase coupon to maximize your savings! You can also nominate the woman you think is most beautiful inside and out while you are there!
What is your favorite way to do your nails?