We do a lot of holiday entertaining, and a lot of entertaining in general, at our home. One thing I have always wanted to have i a multi-tiered server for our food presentation. I haven't wanted to part with the cash to get one so I decided to make my own! I headed to Walmart to get everything I needed to create my DIY Multi-Tiered Server. First I headed to the tissue aisle as we needed more Kleenex and the tissue boxes are part of my project.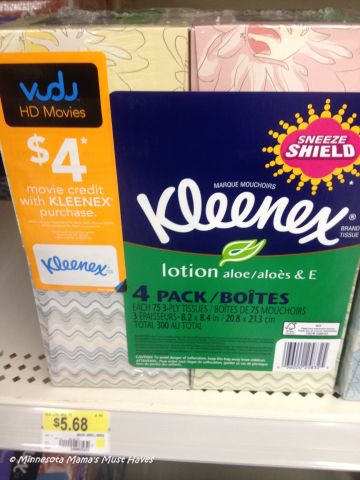 Walmart had a big selection of tissues to choose from. I perused my options and chose two different sizes of Kleenex boxes. I picked up the cubes and the longer boxes. They will be perfect for my project and we are running low on Kleenex!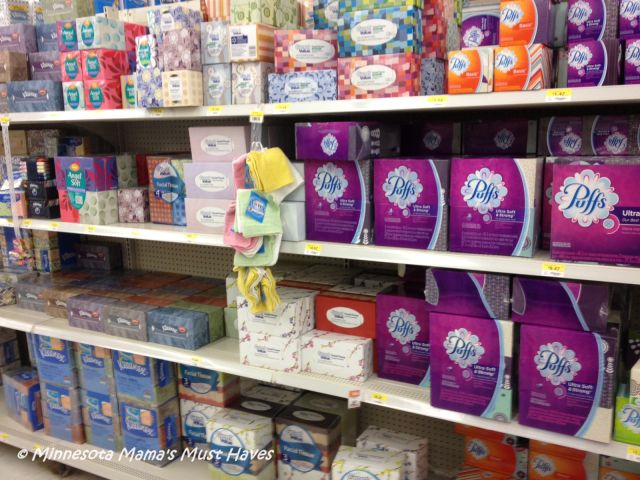 I also picked up pretty wrapping paper and serving platters. You can see my entire shopping trip and what I bought in my Google+ album.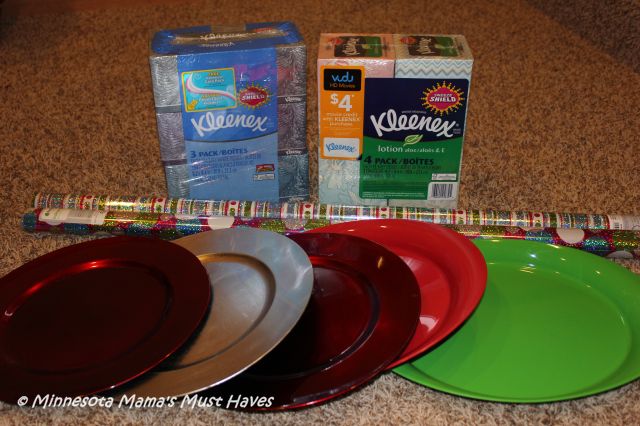 To create the multi-tiered server you will use empty tissue boxes or if you are in a pinch and don't have empty boxes laying around then you can use your full boxes and just unwrap them to use later. I had a party the next day so I used a combination of empty and full boxes. Place your Kleenex box face down on the wrapping paper when you wrap it. That will ensure that the full side (and not the cutout side) is facing up to hold your platter.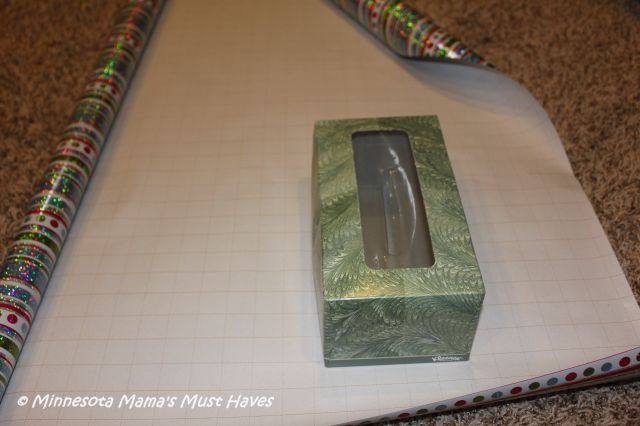 To create the multi levels you will need different sized boxes. You can achieve this by using two different sizes of Kleenex boxes as well as stacking the boxes to make a taller tier. Wrap two boxes together to get this effect.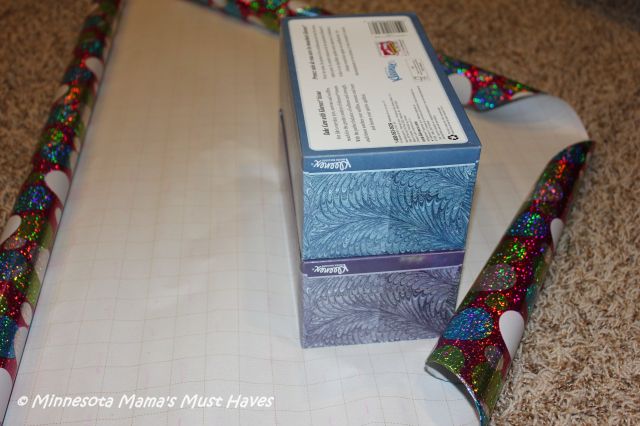 I used Command strips to attach my serving platters to the wrapped Kleenex boxes so that they wouldn't tip off accidentally.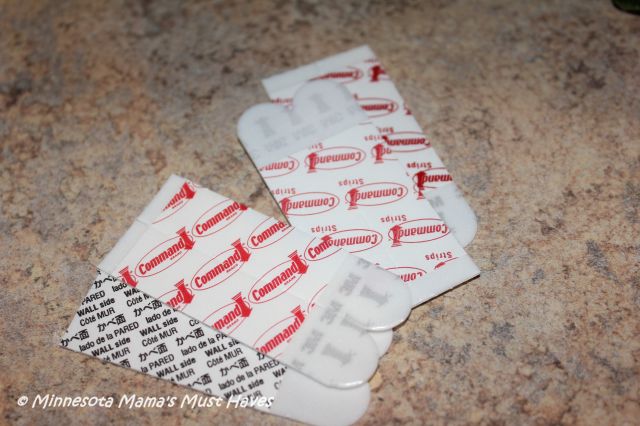 After you have attached your platters to the wrapped Kleenex boxes you can arrange your tiers as desired.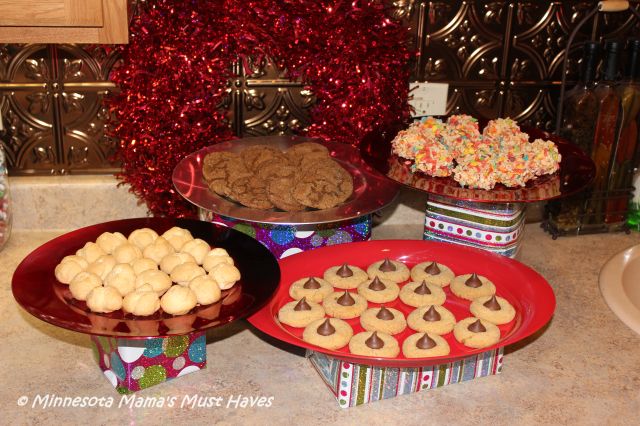 The look that is achieved is beautiful! I loved that this is for a Christmas party and the boxes looked like gifts. It made for a really cute display and all of our friends really liked it.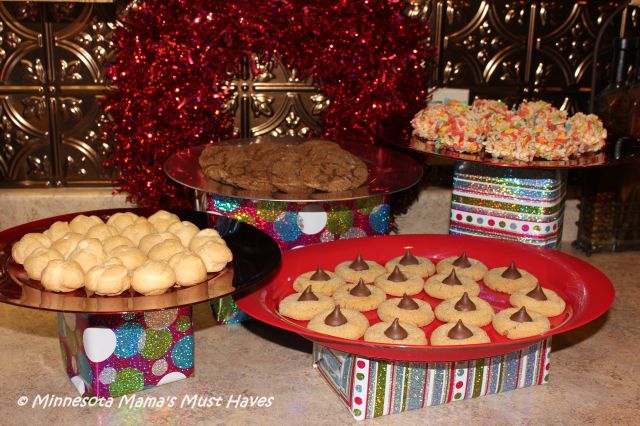 If you enjoyed this project please pin it! 🙂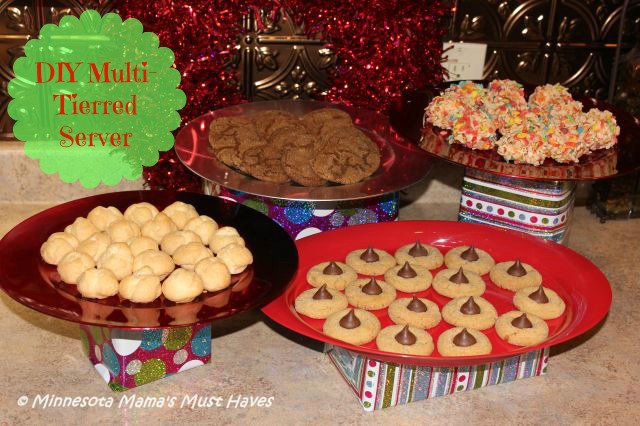 We had a fun night with all of our friends at our yearly Christmas party. It has become tradition to have all of our friends over for a fun Christmas party filled with lots of food, the dice game for adults and the kids get their own game, and lots of fun. The multi tiered server worked perfectly for our food presentation. It made more counter space by having the platters raised up off the counter and overlapping so we had plenty of room for all of the food.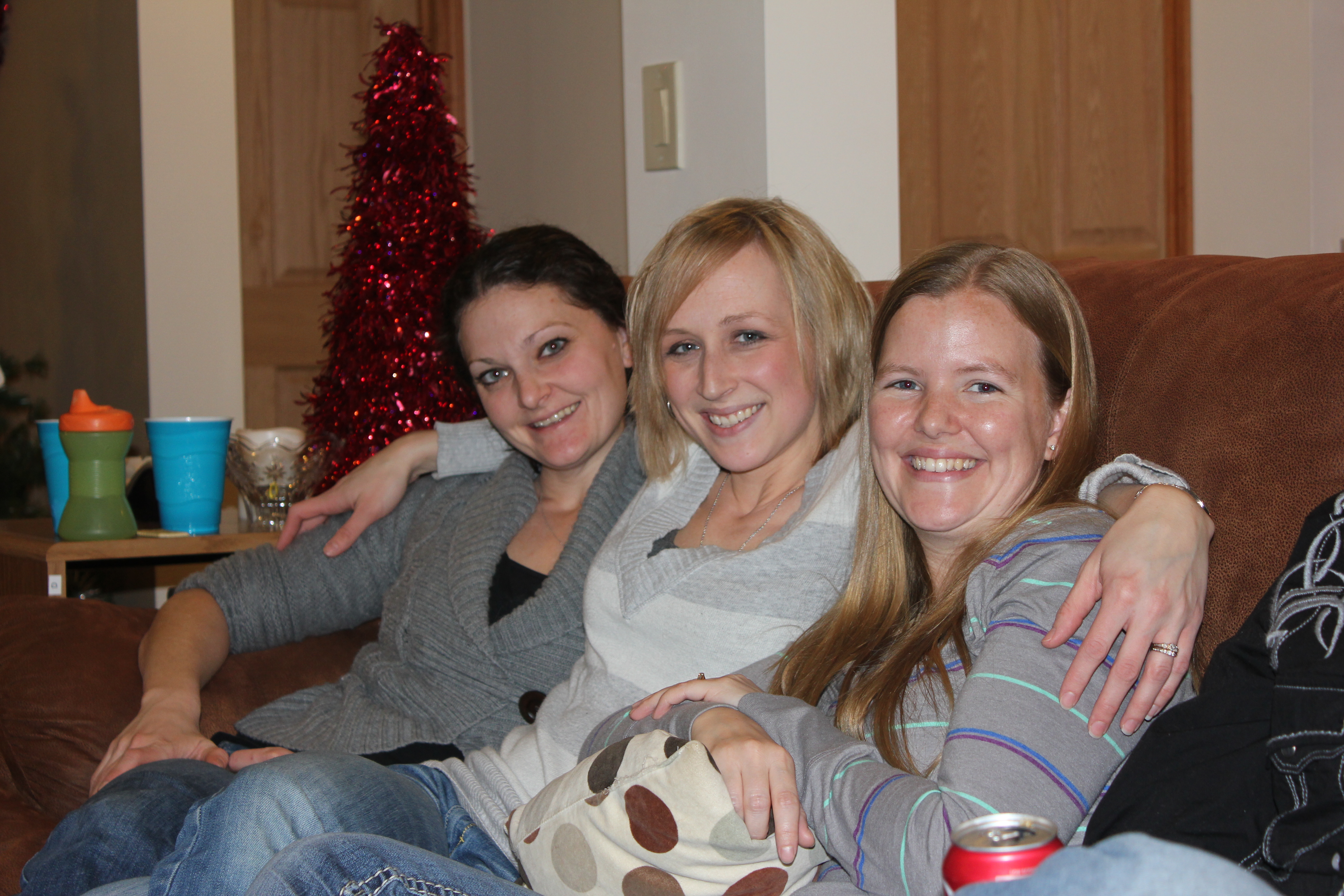 When I think back to my childhood holiday memories I have so many memories of our traditions. Christmas Eve we always had a big seafood fest instead of the traditional ham or turkey dinner. We would open our gifts on Christmas Eve too. I loved decorating the tree and thinking back to the fond memories that each ornament held. We would make cute little tissue box covers too with the plastic grid and yarn. We'd make little houses and the Kleenex coming out the chimney like smoke. All of those fond memories make Christmas special and it's so much fun to start our own traditions with our kids and our friends and family. These are the memories that my kids will look back on!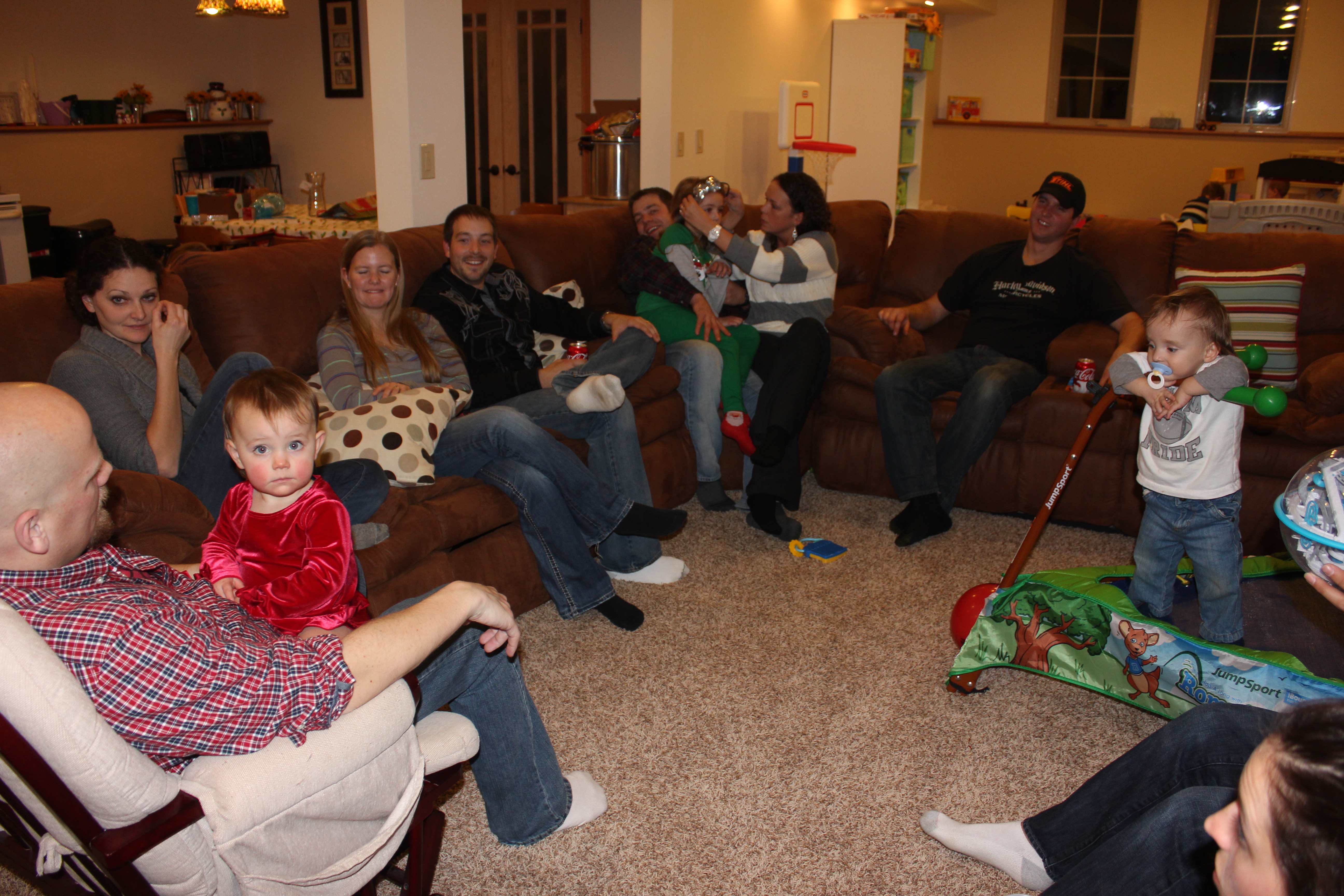 How will you celebrate the holidays this year? What traditions and fond memories do you have of Christmas?
I am a member of the Collective Bias® Social Fabric® Community. This shop has been compensated as part of a social shopper insights study for Collective Bias® and Kleenex® Brand Tissues #CBias #SocialFabric #SharetheSoft