*This is a sponsored post for SheSpeaks/P&G.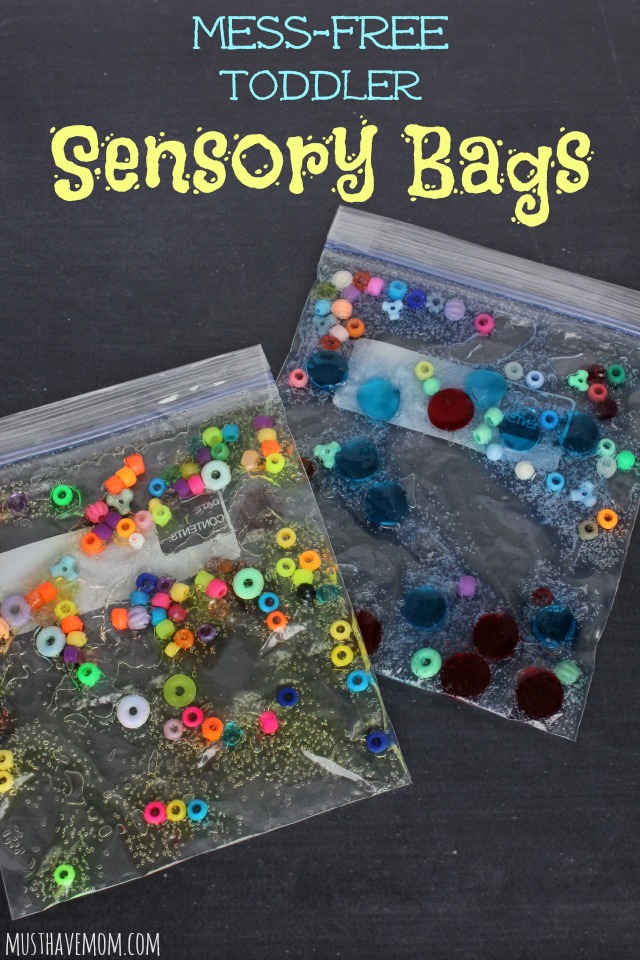 It never fails. Moms don't get sick days. While you can do your best to stay germ free, chances are you will get sick at one point or another and you will still have to take care of your children. Moms are on call 24/7 and we don't get sick leave. So while I can't come over and watch your kids for you next time you get sick, I can help you prepare so you have some activities up your sleeve to keep your toddlers busy while you rest on the couch! These DIY toddler sensory bags are mess-free and perfect for stealing a little quiet time while they play!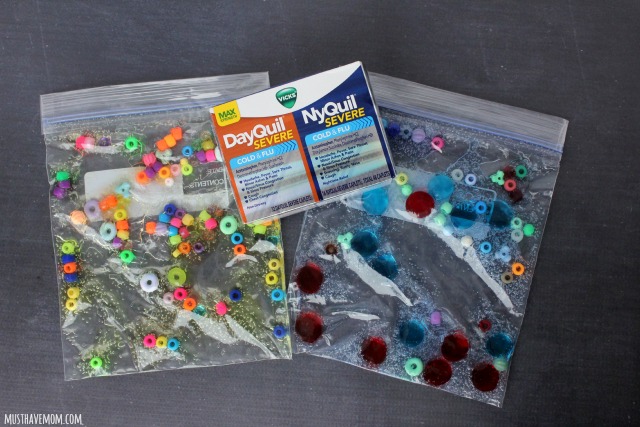 It seems that whenever I start feeling crummy I find that I have no meds in the house and the last thing I want to do is run to town with all my kids in tow and buy some medication to give me some relief. So I always keep some Vicks DayQuil Severe and Vicks NyQuil Severe in my medicine cabinet. I also keep a box stashed away with activities to keep my kids busy while I get some rest. These are always activities that they don't normally get to do so they will easily hold their interest for at least 20 minutes!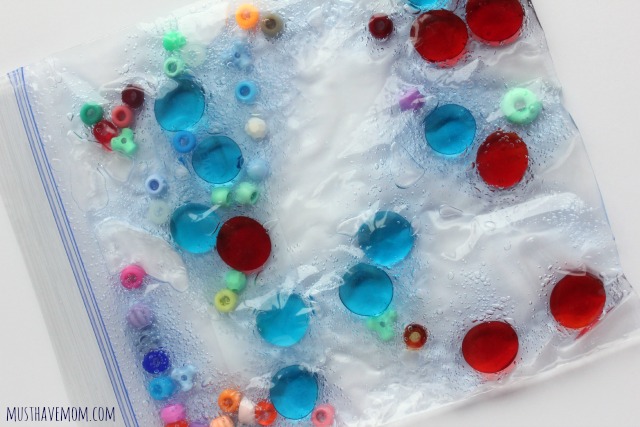 You can make these toddler sensory bags ahead of time and then stash them away for your next sick day! Making them is easy and inexpensive. Pick up some cheap, colored hair gel, various colored beads (the dollar store has some fun ones!), zip top plastic bags and clear packing tape.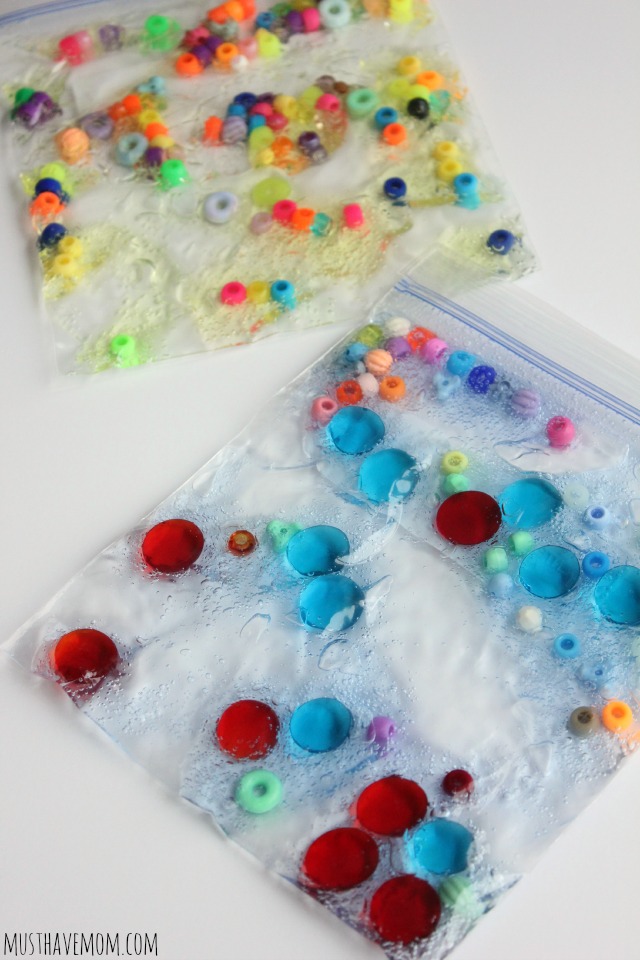 Squirt a good dollop of hair gel into the plastic bag, add your beads and then squish out the air and zip it shut. Then tape the top shut with your packing tape. You can also reinforce each seam by taping each side which will prevent any blowouts! That's it! You're done.
Have fun with this by making different themed bags. Do alphabet beads in one bag to help them learn their letters, various colors, sizes, etc and tell them to move the beads around and group them by colors, size, etc. These are great learning activities and help reinforce different concepts for them, all while you can get a little rest on the couch!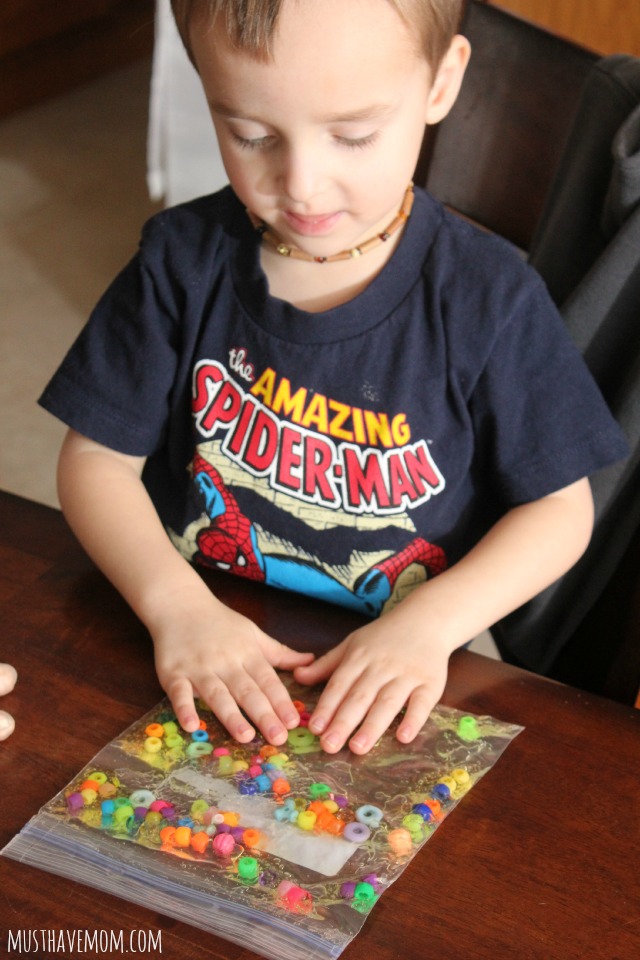 When you are feeling under the weather pull out your activity box for the kids and let them be entertained!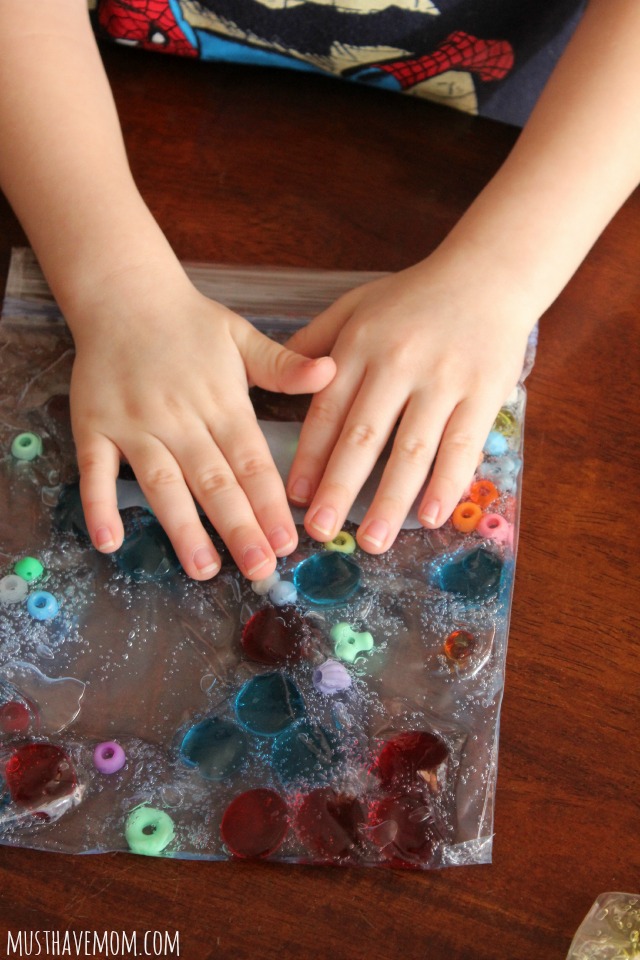 I told Carson to group all the red beads in the corner. He had tons of fun squishing them over to the corner.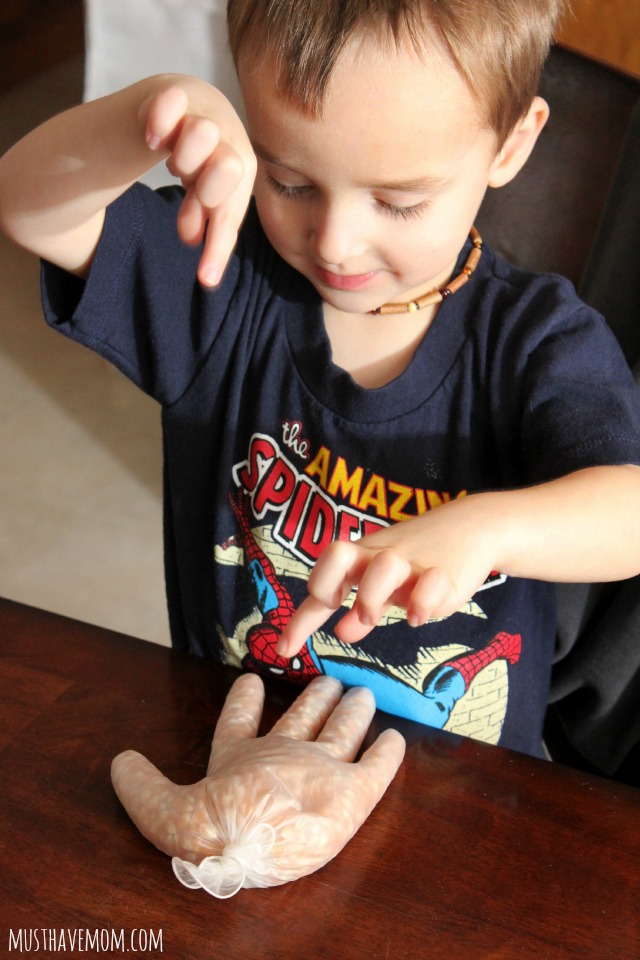 Another easy, fun activity I have stashed in my "sick day box" is this popcorn glove. Just double up a glove by putting on a glove then putting on a second glove. Slip it off your hand, keeping the two gloves together, and then fill with popping corn. Tie the inner glove and then tie the outer glove. You can also seal it with packing tape if you think your toddler might open it up. This is another fun sensory activity that is mess free. Of course, you need to supervise your kids with both of these activities. They are meant to entertain, not to babysit, and do require supervision.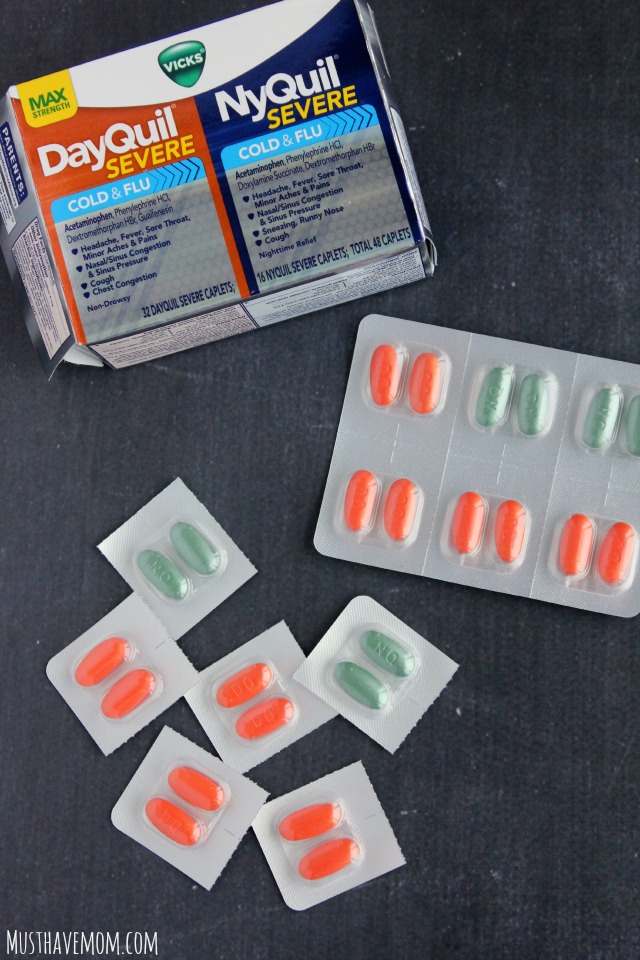 You can find everything you need to make these sensory activities bags at Walmart. While you are there be sure you also stock up on Vicks DayQuil and NyQuil Severe, chicken soup and Puffs tissues! Vicks DayQuil Severe Cold & Flu has maximum symptom-fighting ingredients to relieve your worst cold and flu symptoms so you can go on with your day. You can also rely on maximum strength nighttime cold and flu relief, so you can take back your night. You can get them in caplets or liquid!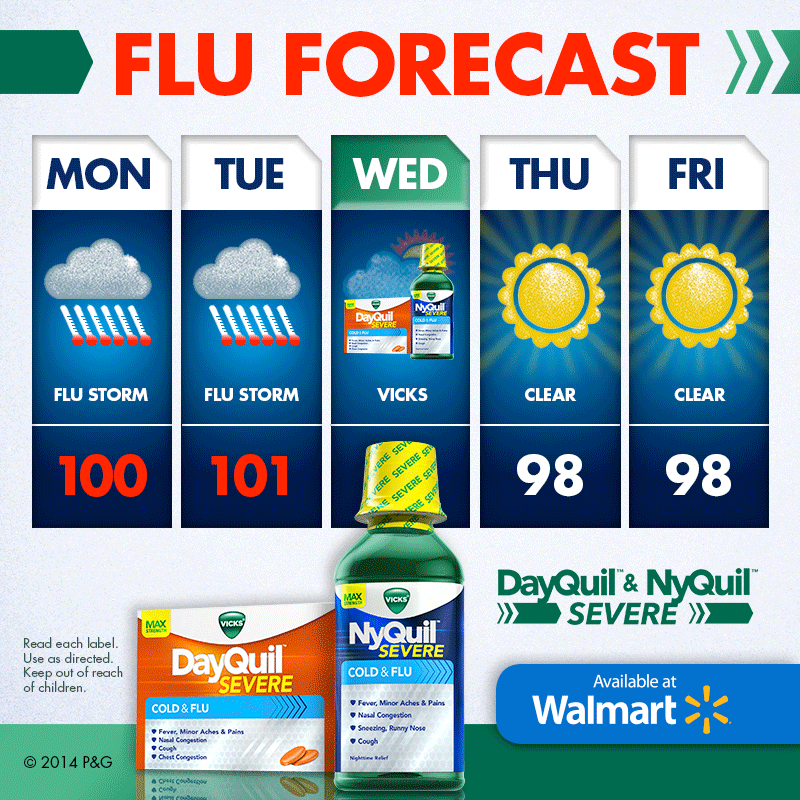 What do you do to keep the kids out of trouble while you have a sick day?