We love cuddling up on soft, warm carpet and enjoying family time together with these fun DIY floor pillows! Did you know carpet actually is GOOD for allergy sufferers? This came as news to me and I bet you're surprised too. I'll show you what I discovered when I teamed up with the Carpet &  Rug Institute.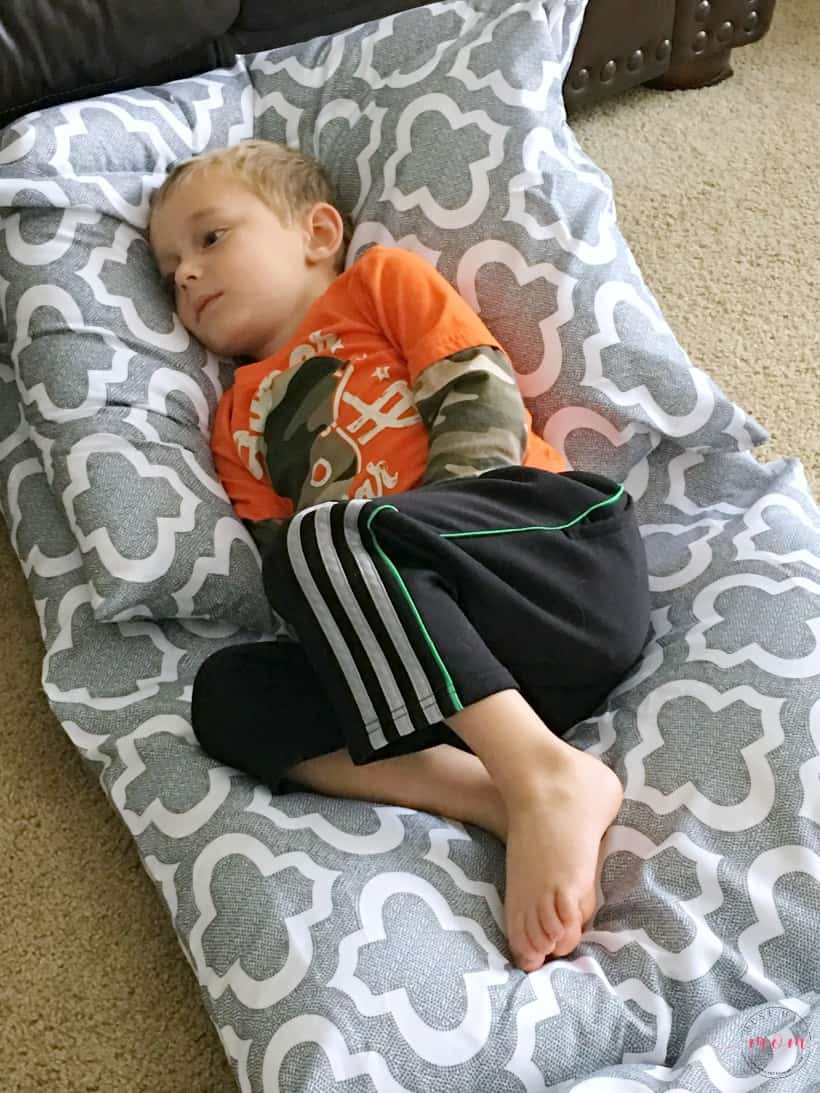 If you or your children suffer from allergies or asthma you may be hesitant to cuddle up on the floor, but new research suggests your fears may be wrong! Studies show that properly cleaned carpet improves indoor air quality by reducing airborne allergens. Carpet acts as a filter, trapping allergens and keeping them out of the air we breathe.
Allergens that rest on top of hard surface flooring can easily be disturbed by everyday activity such as walking, moving a chair or bouncing a ball. This is particularly important for young children, who have breathing zones much closer to the floor. Ready to cuddle up on the floor? Hard floors make it hard to get down on the floor and play with the kids, but carpets make a cozy space for spending time together. These DIY floor pillows are the perfect companion for a good story or cuddling time!
DIY Floor Pillows Instructions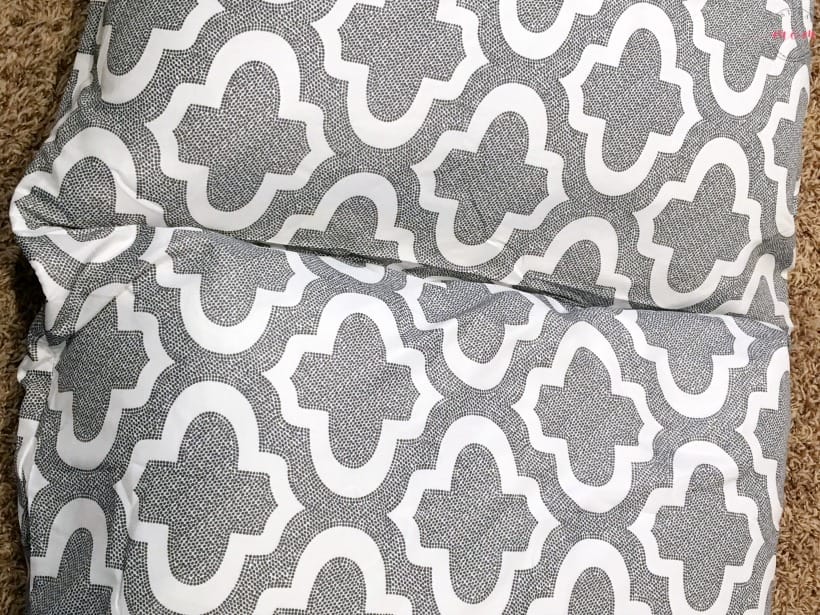 To make these DIY floor pillows you'll need:
5 pillowcases or a flat sheet

5 standard pillows

5 zippers or hook and loop closures

thread
Begin by sewing the pillow cases together on the long edges, right side facing out. Sew a straight line to connect the two pillow cases together, repeating for each pillow case until all five are connected to form a long line of pillows (long sides sewn together, openings all facing the same direction).
If you opt to use a flat sheet instead you can save yourself some money, but will need to sew a bit more. For a flat sheet simply measure your standard pillows to determine the length of each pillow. Fold your flat sheet in half and measure the width. If you have excess material (that is longer than the pillows), simply tuck it under and sew it along with each line you will be sewing. Pin in place.
Now measure 5 "pockets" for each of the pillows. Sew a straight line to separate each of the pockets and form five pockets to stuff the pillows into.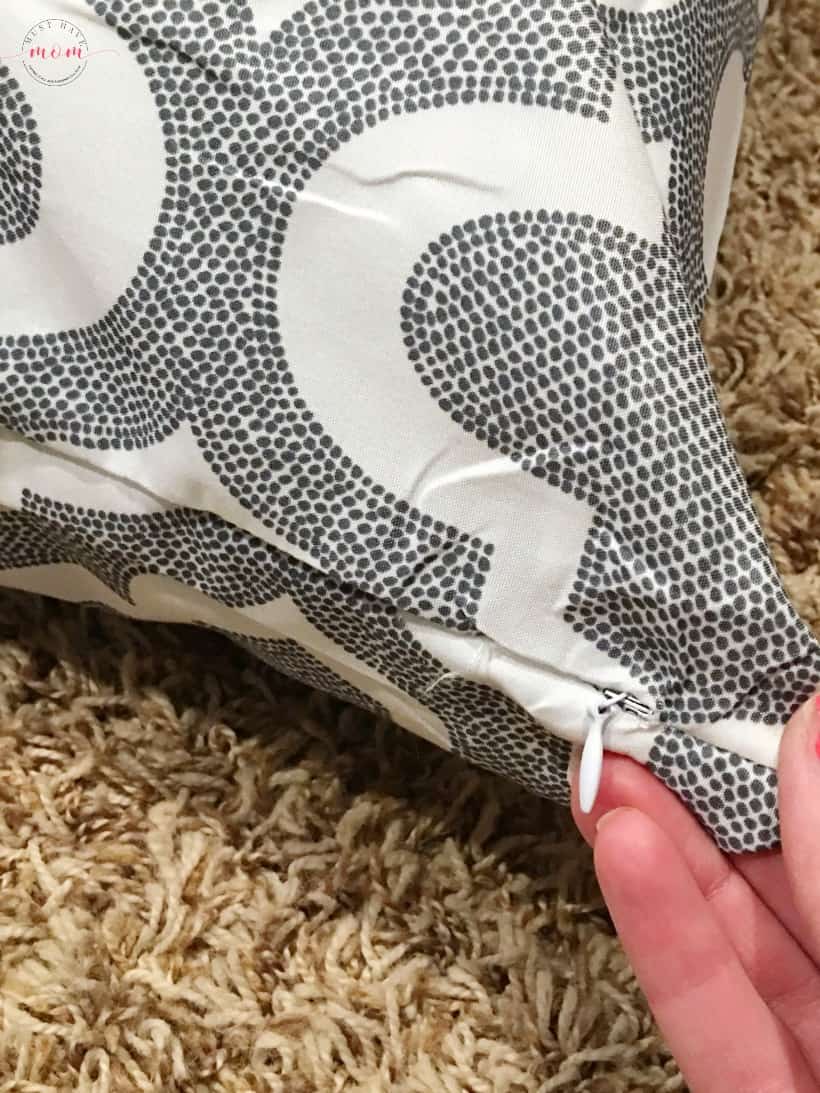 After you've sewn the pillowcases (or flat sheet) together, you can add a hidden zipper to close the opening we left for the pillow. You may also use hook and loop closures instead if you aren't comfortable with sewing zippers. Don't just sew the openings shut since you'll want to be able to launder it when it gets dirty.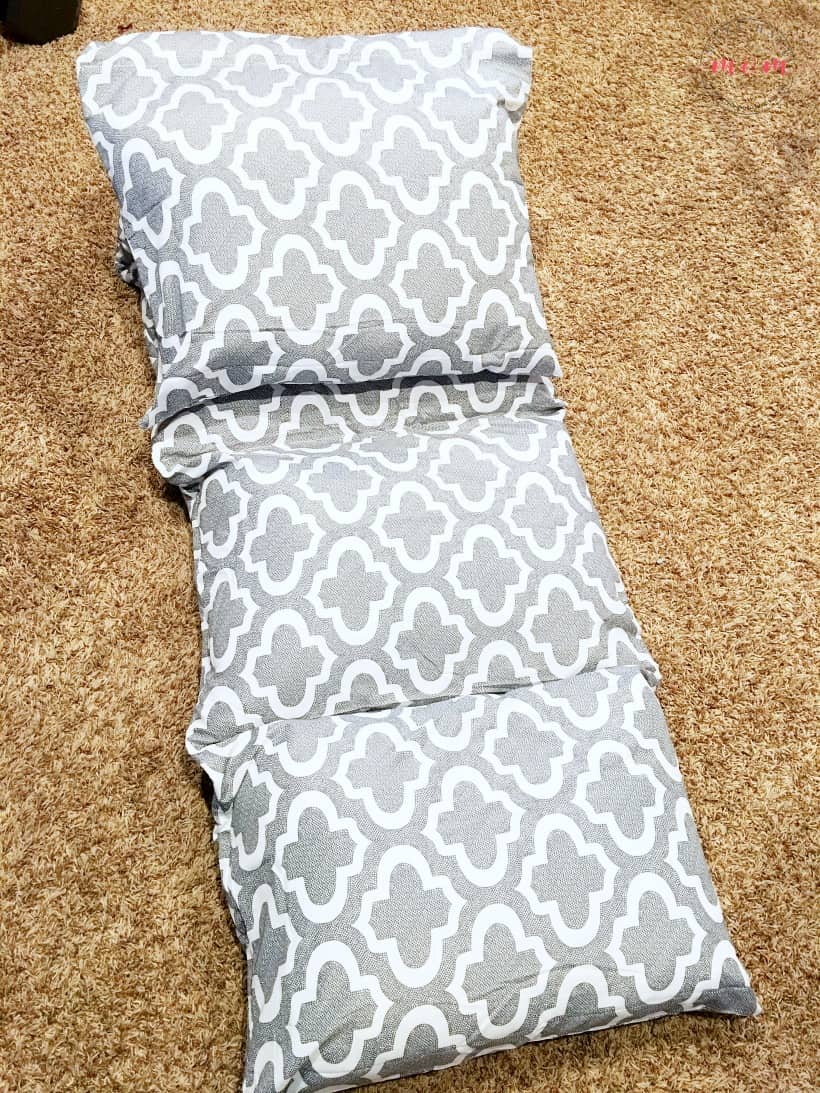 Then stuff the pillows into each of the openings and voila! You have an awesome DIY floor pillow! Lay on it flat or fold over the top pillow to make a raised head rest. These are SO comfortable! They are perfect for cuddling on the floor for a movie or to read a book.
Don't know how to sew? You can buy a ready-made kid floor pillow instead!
Benefits of Carpet for Allergy & Asthma Sufferers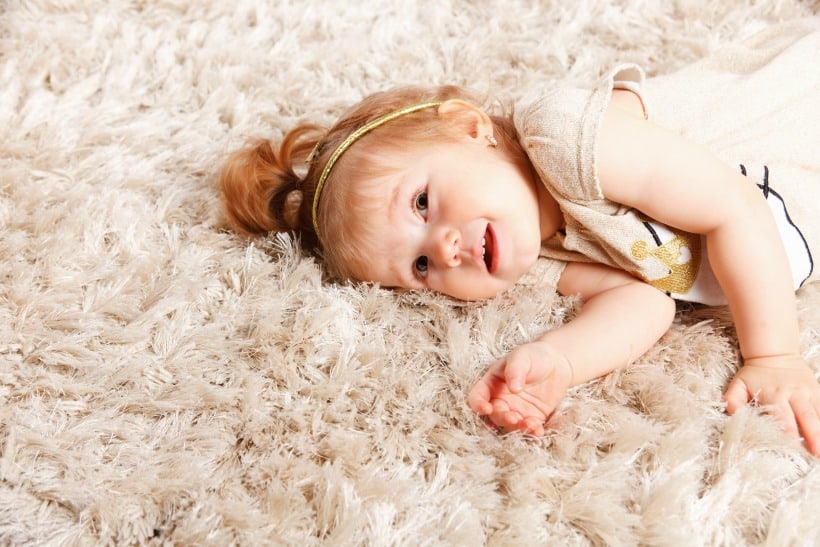 Carpet supports healthier spaces for living, working and learning for everyone – including people with asthma and allergies. There are a few things you should know in order to maintain a healthy living space with your carpet.
Regular cleaning and maintenance – such as vacuuming and professional cleaning – help remove dust, allergens and other particulates from the carpet.

Look for carpet certified by 

The Carpet and Rug Institute's

Green Label Plus program, which indicates a low-VOC (volatile organic compound) product for homes, schools and businesses.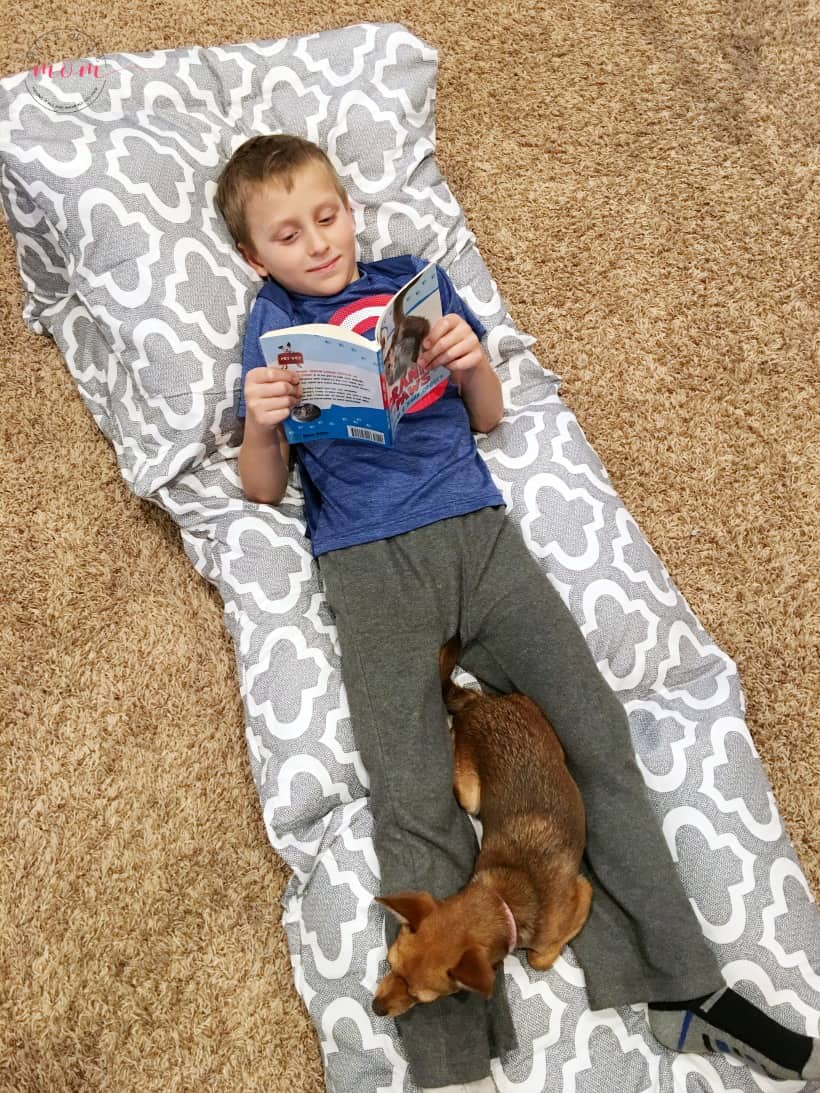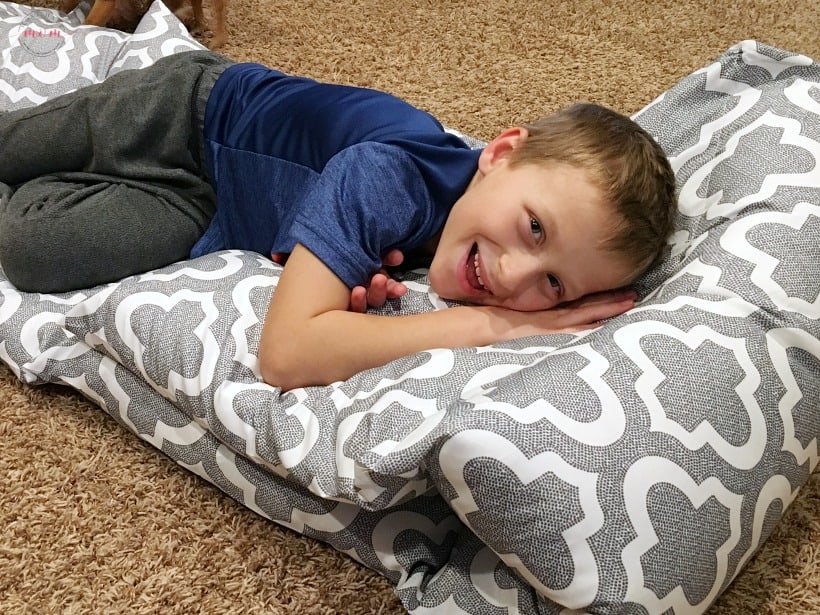 A study on childhood asthma study from 2005, known as the Inner-City Asthma Study, concluded that there was no difference in symptom improvement or allergen levels in carpeted homes vs. uncarpeted homes, while a Swedish study found no link between carpets and asthma or allergies. In fact, when carpet usage dropped, allergies increased.
Carpet and Rug Institute Giveaway!
Go to CRI's website to enter to win a $500 Visa Gift Card!
Pin this DIY Floor Pillows Project:

*This is a sponsored post written by me on behalf of The Carpet & Rug Institute.