This is a sponsored post written by me on behalf of BIC®. All opinions are 100% mine.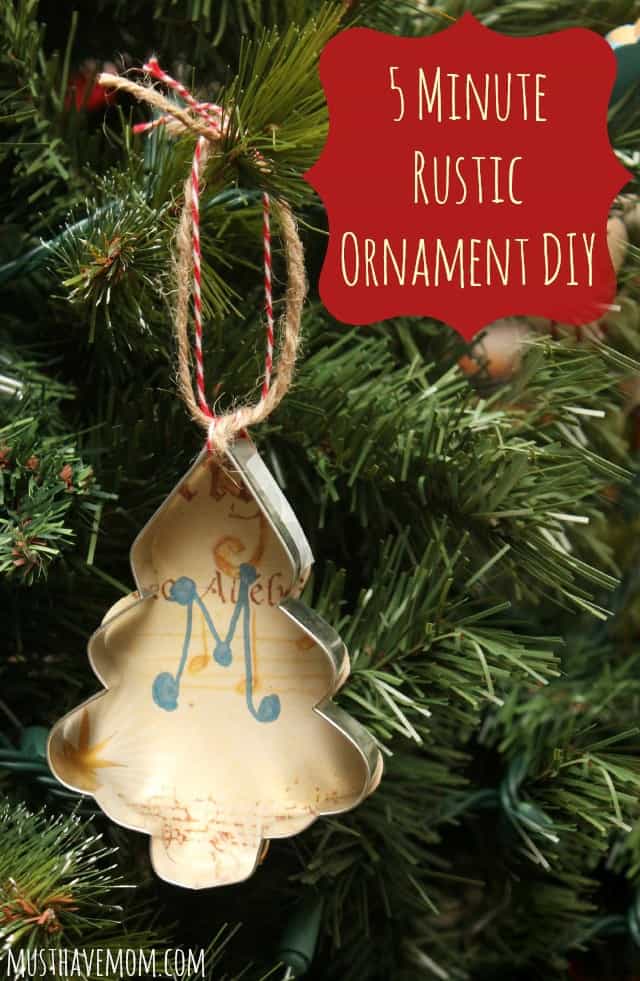 Want to make an easy DIY rustic ornament or gift tag? These are perfect for trimming your tree or adding flair to your gifts you are wrapping. In just a few minutes time you'll have a beautiful ornament and you can pump out a whole slew of them in no time. I'm topping all of my Christmas gifts with these because they make them look so fancy and they are so easy! I love the monogram look! Plus there are two options for making these so you can make them permanent or create them so that your recipient can use the cookie cutter.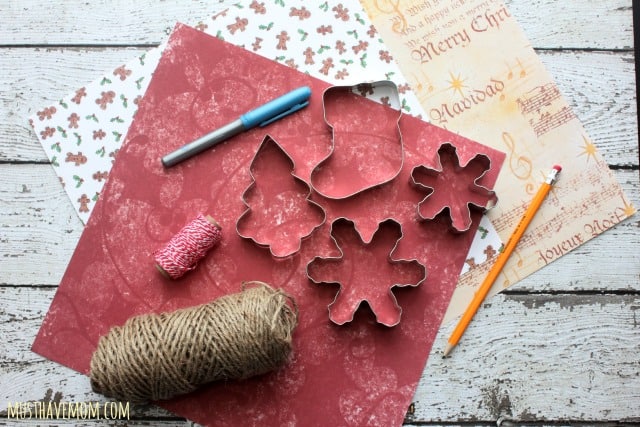 To make these easy rustic ornaments you'll need cookie cutters (the inexpensive metal kind), scrapbook paper, twine, a pencil, scissors and a BIC Mark-It™ permanent marker. I used the Metallics #Sapphire for mine. I love the metallic look of the monogram letters with these markers.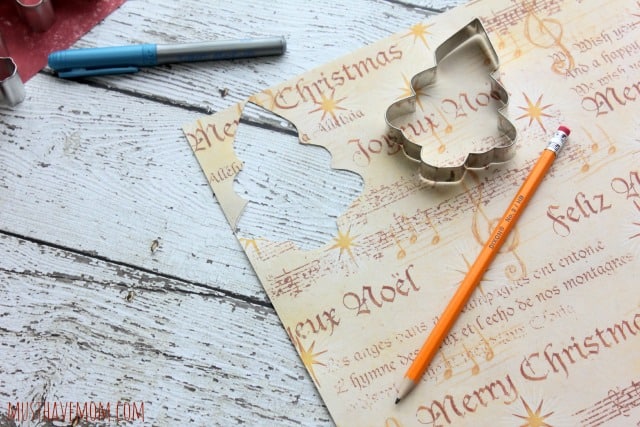 Begin by tracing your cookie cutter around the outside edge. Then cut it out carefully following the lines.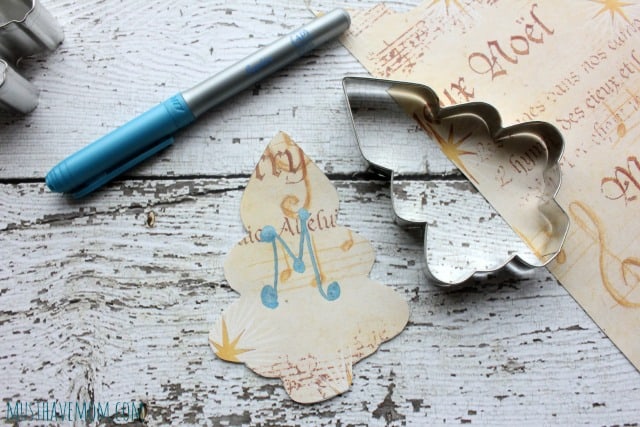 Then put your monogram letter or name on the tree with yourBIC Mark-It™ Metallic Sapphire marker. Make it look fancier by adding dots on each end of your lines.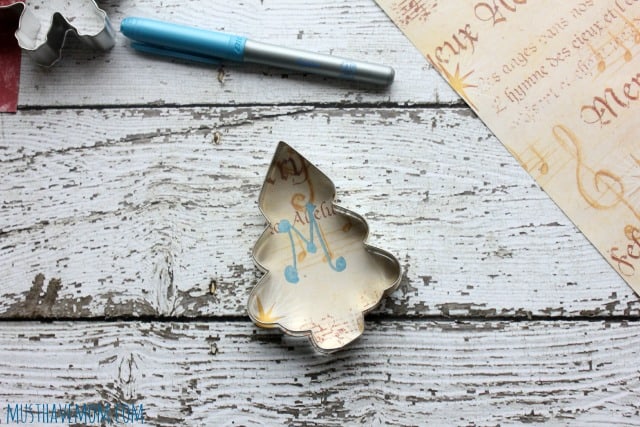 Now it's time to attach the paper to the back of the cookie cutter. You can do this one of two ways. If you'd like the ornament to remain permanent then use tacky glue and a Q-tip to brush glue around the edges of the cookie cutter. Leave a small opening at the top to pull the string through at the end.
If you'd like to go the easier route, or you want to be able to use the cookie cutter after, then simply use clear tape to affix the paper to the cookie cutter. Just a few pieces around the edge on the outside of the cookie cutter will hold it in place. Place the tape on the straight edges and use small pieces so it isn't noticeable.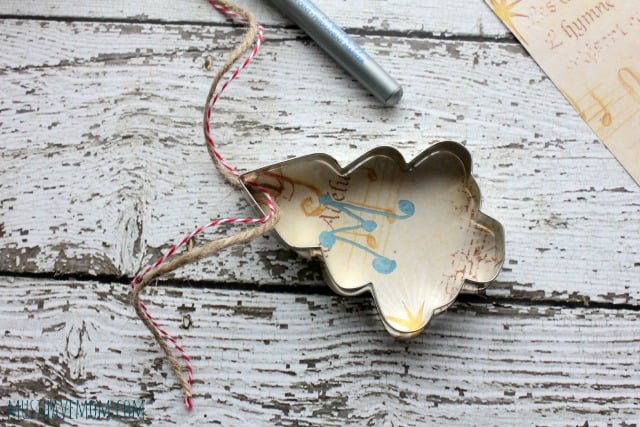 Now pull your twine through the space at the top between the cookie cutter and the scrapbook paper.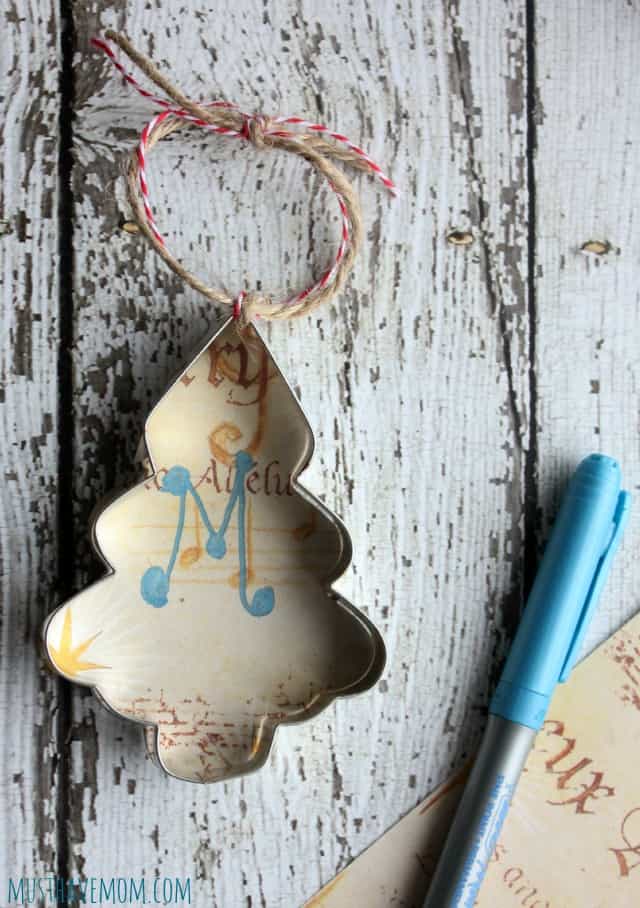 Tie it once against the cookie cutter and then make a loop and tie it at the top so you can hang it on a branch. See how easy that was? Make a bunch and decorate the tree or as nice gift tags for your presents.
Have you ever made your own ornaments or gift tags?