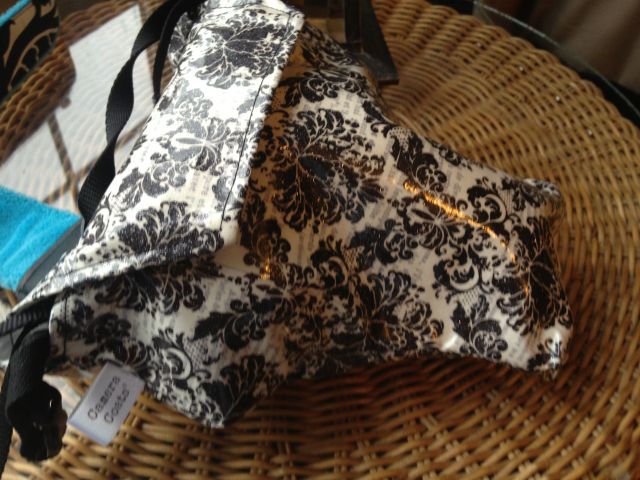 I HATE carrying around a big, bulky camera bag. I already have my purse, the diaper bag and three kids to keep track of and the last thing I need when I go somewhere is yet another BAG. That is why I am in LOVE with my Camera Coat! It's amazing and seriously the best thing since sliced bread when it comes to cameras. You can finally ditch the camera bag (because let's face it, none of them are small and easy to toss in the diaper bag!)! Now I can toss my camera in the diaper bag or my purse and I always have it and it isn't cumbersome.
This is the Glimmer of Paris Waterproof Camera Coat and it's beautiful. This sparkling waterproof Camera Coat is stunning, padded, & ready to protect your camera with style! The touch of glitter on the damask adds a bit of class whether you're backpacking with your camera to Europe or heading to the park!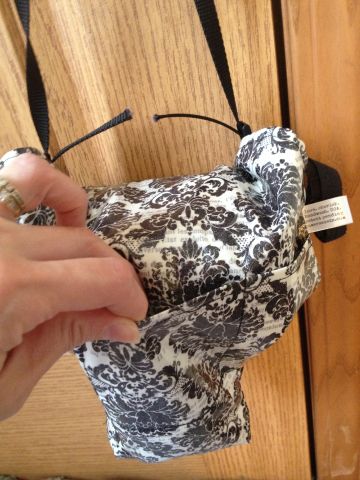 The Camera Coats feature a pocket for your lens cap or smartphone. I also found it handy when my kids were digging in the sawdust pile this Summer at an annual picnic and I had no pockets. Of course I had my camera to snap pics and I tossed their coins in the pocket. It works great for all sorts of stuff!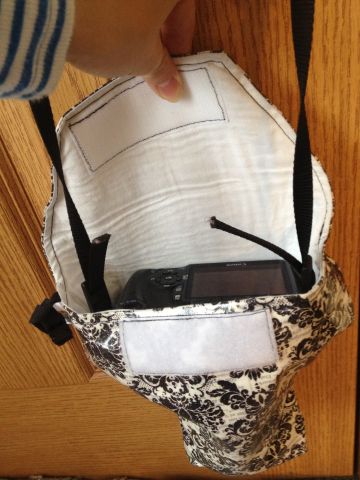 The Camera Coats are padded to help protect your camera and feature a sturdy velcro closure. They also have a buckle that you can use to attach your Camera Coat to your camera strap if you wish.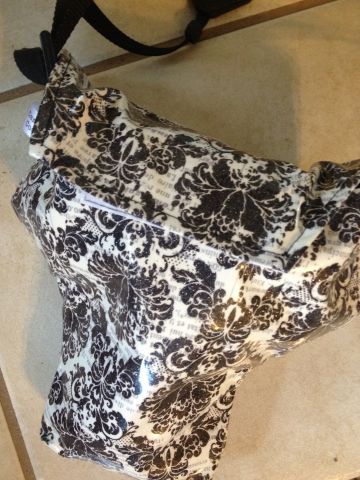 Not to mention they are gorgeous and totally transportable. This fabric is from the waterproof line so if it starts to rain while I am outside I can rest assured that my fabric isn't getting soaked and in turn soaking my camera. It has done a fabulous job protecting my camera and I haven't used my camera bag since this beauty arrived. For anyone that uses a DSLR camera this is your new go to travel accessory!
You can get your own Camera Coat on their site and as a special bonus to my readers you can enter code: CAMERACOATS15 and save 15% off your Camera Coat!
Win! One reader will win a Camera Coat so you can ditch your bulky camera bag too! Enter below.