Disney on Ice returns to Minneapolis, MN this year and features a hometown girl as Elsa from Frozen! I had the opportunity to interview skater Olivia Oltmanns to get a behind-the-scenes look at what it's like being a skater in such a popular show!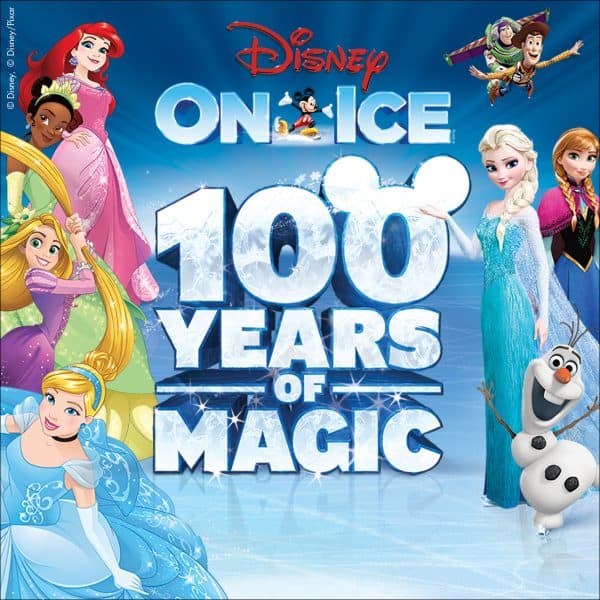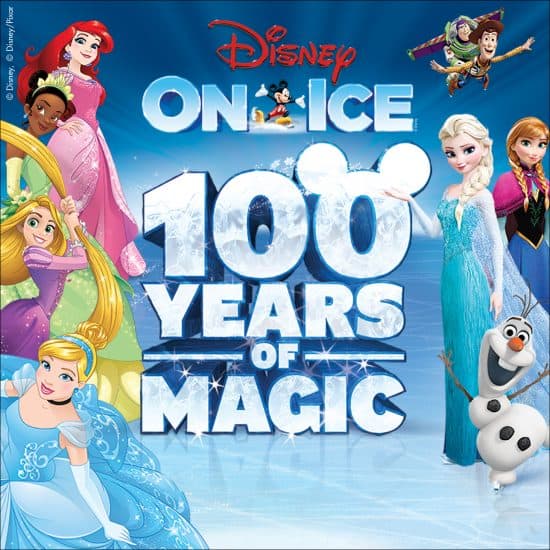 Disney On Ice Returns To MN
Grab your Mickey ears and get ready! Disney On Ice celebrates 100 Years of Magic coming to Xcel Energy Center Dec. 6-9. This year's show features two Minnesota skaters – Olivia Oltmanns from Shakopee performs as Elsa from Frozen and Sydney Berrier from White Bear Lake is an ensemble skater. I had the opportunity to interview Olivia and get a behind-the-scenes look at what life on the road as a Disney on Ice skater is like!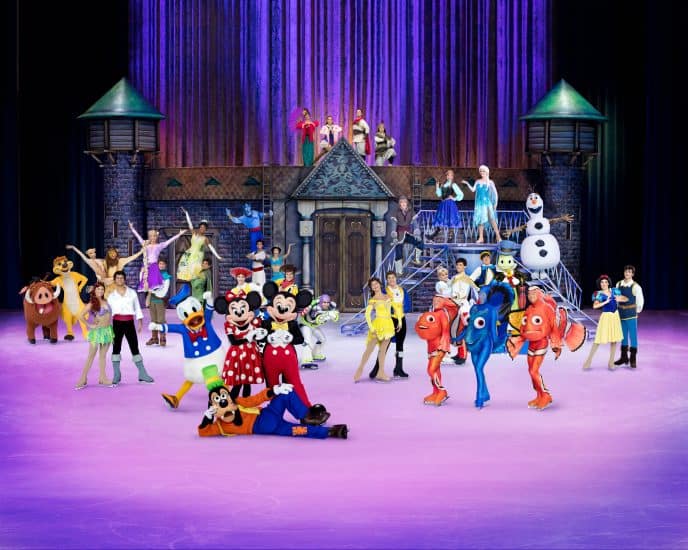 Olivia plays Elsa from Frozen in the Disney on Ice show. She started skating from a young age and now skates with Disney on Ice all over the world! Hear her take on traveling with the show and skating for a living.
Interview With Olivia Oltmanns
Q) What age did you start skating?
A) I began skating at the age of 2. My mother is a figure skating coach and would joke that I could skate before I could walk! Skating is in my blood and I'm grateful that I fell in love with it early on.
Q) How many days of the year are spent traveling with the show?
A) We tour for approximately 10 months out of the year. My job is nothing short of wonderful but I do love my short breaks back at home in Minnesota with my family! I cherish those few weeks of rest and relaxation before I'm off again.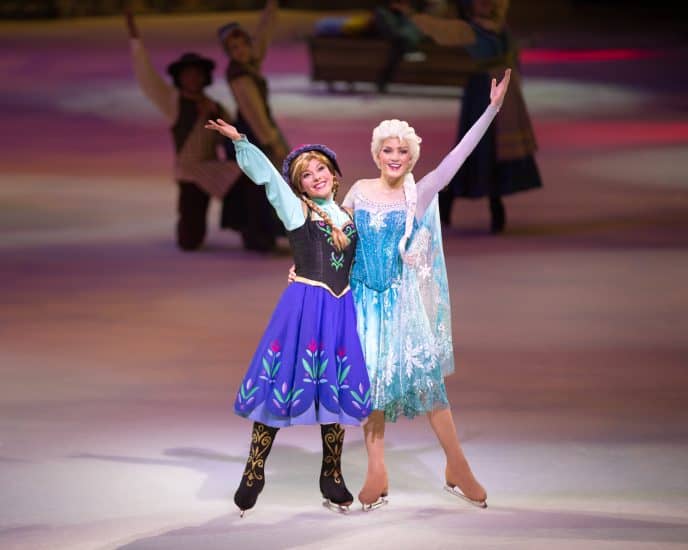 Q) What is your favorite part about portraying the role of Elsa?
A) Portraying Elsa is a complete honor. One of my favorite parts has to be seeing so many children dressed up at the show in their Frozen costumes. When I come out on the ice and see their eager faces it gives me so much energy to perform my best!
Q) What is it like coming home to skate in front of the home crowd?
A) This is the start of my fourth year with Disney On Ice and I have yet to play MSP. I'm so excited to finally play my home! So many friends and family are coming out to support me which means a lot and I look forward to seeing so many familiar faces in the audience.
Q) Why did you decide to become a skater on Disney On Ice?
A) Ending my competitive figure skating career was a bit of a turning point for me. I'm so happy Disney On Ice came into my life at the moment it did. I get to continue skating in a different capacity while also traveling the world. For me, nothing could be better than that!
Q) What is your favorite part in the show?
A) One of my favorite parts of the show is our opening number. I don't want to give anything away but there is just so much energy right from the start of our show. I absolutely love when the audience dances and sings along with us!
Q) Anything else you'd like people to know?
A) Our show is truly for all ages! I love seeing parents and grandparents enjoying the show and reliving some of their favorite Disney classics along with their kids! I hope anyone who can, comes out to see our magical production. For showtimes and tickets visit Disneyonice.com
I hope to see you there!
Special thanks to Olivia for giving us all an inside peek at what it is like to travel with Disney on Ice and portray Elsa! We can't wait to see the show and I hope to see there as well! For tickets and show dates and times visit the Disney On Ice celebrates 100 Years of Magic ticket page.