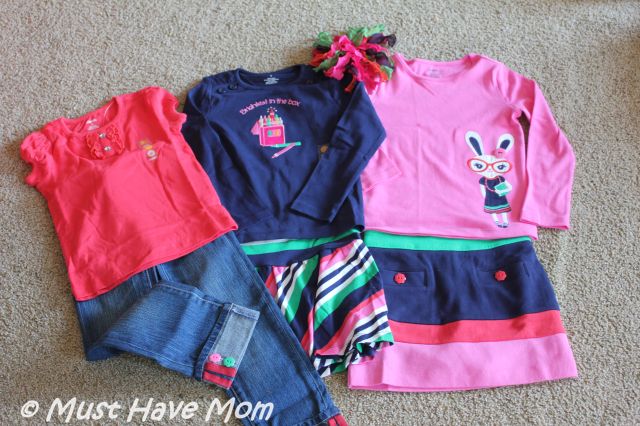 Danika starts Kindergarten this year and I can hardly even believe it as I type it. Soon she will be hopping onto the school bus and will be gone from home all day, 5 days a week. It will be odd not to have her here. I'm so thankful that she is excited to start school and she has loved every bit of the process. From going shopping for school supplies to getting new school clothes, she has loved every minute of it. I have to admit that as a mother to a little girl going to Kindergarten (and her being my first kiddo to send off to school), I have had fun clothes shopping! What's more fun than shopping for adorable little girls outfits? Of course I turned to my children's clothing addiction, Gymboree, to fill up her school wardrobe.
Danika loved the "Brightest in Class" collection so we got busy picking out outfits that we could mix and match. She loves to wear skirts but I worry about her sitting like a lady at school when I am not there to correct her. I was thrilled that this collection offered skirts with shorts underneath so I don't have to worry if she sits cross legged on the floor. Any of these tops can be mixed and matched with any of the bottoms. I love that this creates endless combinations and different looks so while you are buying three outfits, you are getting so many different looks!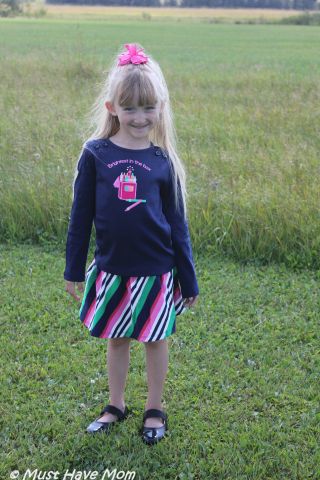 Her favorite shirt was the Gem Crayon Tee! I love this outfit. It's so adorable and perfect for back to school.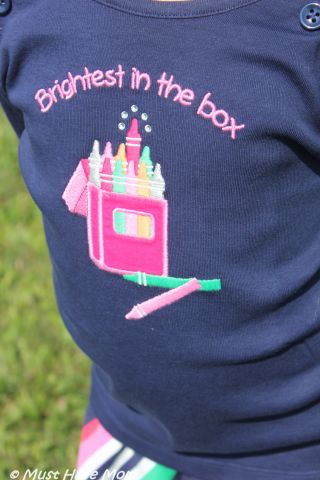 Look at the great detail on the shirt. Gymboree really puts those extra touches on everything. The quality of their clothes can't be beat. They last a long time, they wash and wear well and they can be passed down and worn again thanks to the outstanding quality.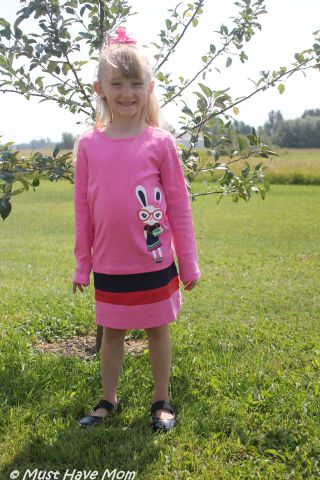 This Smart Bunny Tee paired with the Colorblock Ponte Skort look great together. I forgot to get the matching tights so I will be running to Gymboree to get them! She is also wearing a ribbon corsage pony holder in hibiscus from Gybmoree. The hair accessories really complete her outfits. They are adorable! She is just getting into size 5 and I was glad that these clothes offer her some room to grow this year. The sleeves are a little long and I appreciate that because she won't grow out of it right away!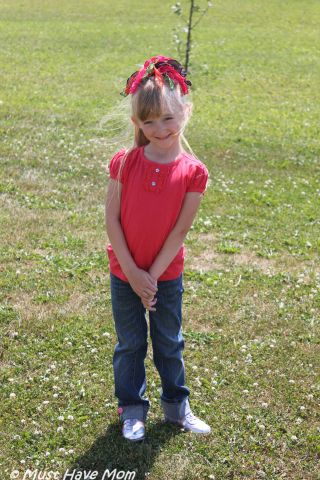 Danika thought these Flower Cuff Jeans and Gem Button Short Sleeve Tee were so comfortable! I'm all about her looking cute and staying comfortable at school. I love the little details on the cuffs of the jeans too. They are so cute! I LOVE that Gymboree offers a size 5 Slim. Danika always has issues with her pants being too big in the waist and even with the adjusters in the waist she complains that they are uncomfortable. She loved how the slim fit her and they looked great on her! No saggy pants falling off of her. Finally some jeans that fit!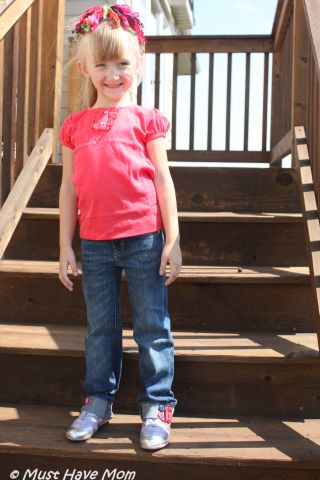 The Organza Pony Holders are beyond cute and you HAVE to get some. I doubled them up to get this adorable pony look.
I had such a fun time school clothes shopping with Danika at Gymboree. She thought it was so fun and I love the value in their collections. Check out all of their Back To School collections for girls AND boys! Right now they are offering 30% off new styles and they also have 30% off their uniform shop if your school wears uniforms!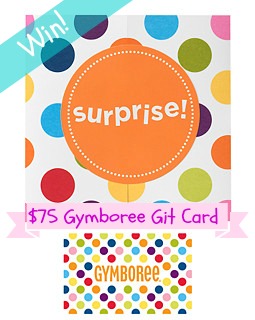 Win! One lucky reader will win my $75 Gymboree Gift Card Giveaway! Enter my Rafflecopter giveaway below for your chance to win!
Once you have entered my giveaway be sure to head over to Mom Spotted and enter her Gymboree giveaway too! (not the same contest!)