This post was written by me through an activation with HireInfluence on behalf of InControl Medical. Although I received compensation for participating in the campaign, all thoughts and opinions are my own.
Being a mom is incredible! It also comes with some less talked about after effects. If you have been left with bladder leakage after having a baby, then I have amazing news for you. There is a CURE for bladder leakage that doesn't require surgery!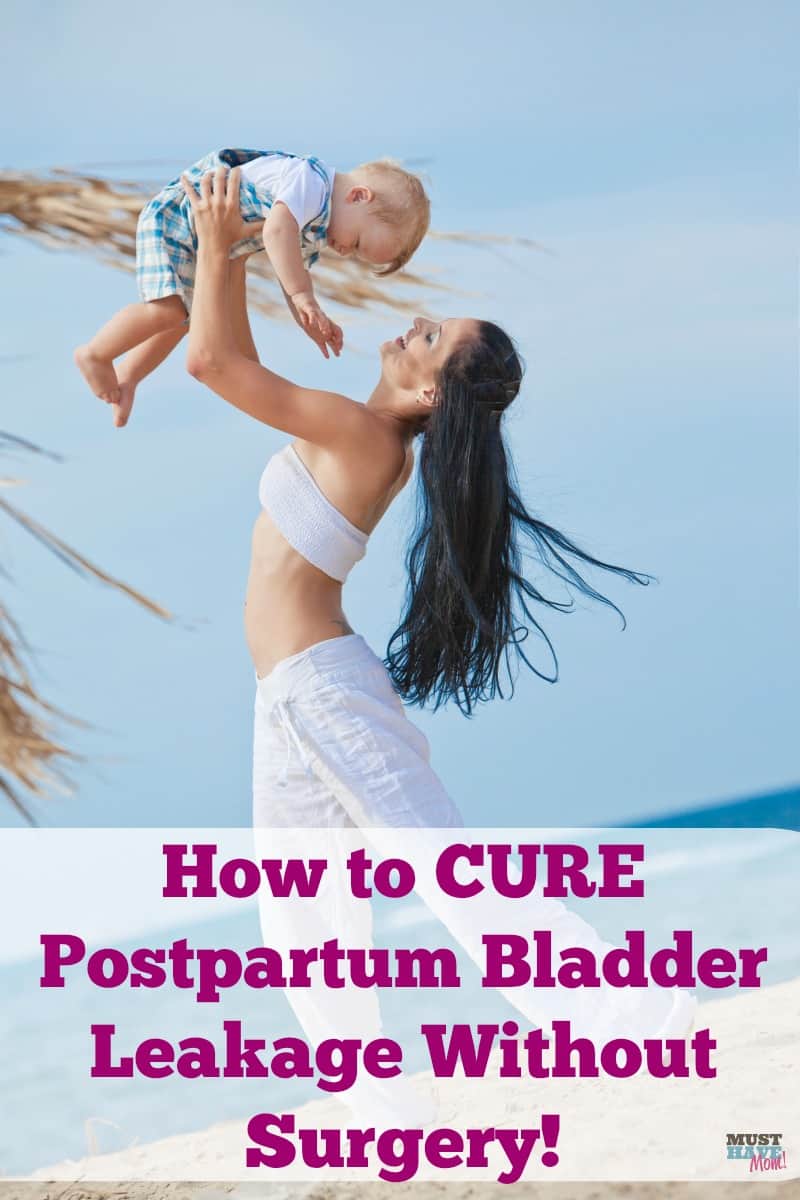 Bladder Leakage after Pregnancy
Being a mom is one of the most amazing gifts. I can't imagine life without my four beautiful children. There are also many things that come with motherhood that no one told us about! Our bodies go through an amazing transformation as they bring new life into this world. I often hear moms joking that they can't jump on a trampoline anymore or they will wet their pants. Do you know that it doesn't have to be that way? You don't need to mess around with pads, limit your activity or worry about embarrassing bladder leakage. There is an easy CURE for bladder leakage that can remedy your problem and get you back to living life without restraint.
How to Cure Bladder Leakage
There is a simple, painless treatment to cure urinary incontinence without surgery or pills. You can regain the freedom you lost with a simple device that doesn't even require a doctor's prescription. The ApexM CURES incontinence. It is not a treatment; it is a cure! It has been proven to work during medical trials, and there are thousands of women who have regained bladder control and taken back their lives with this simple-to-use device.
The ApexM can be used to help build and strengthen pelvic floor muscles, much like Kegal exercises do. You are achieving a cure by treating incontinence at the source instead of managing the symptom. According to the Mayo Clinic, "gentle electrical stimulation can be effective for stress incontinence and urge incontinence."
How Does the Bladder Leakage Cure Work?
By stimulating the muscles of the pelvic floor through electrical muscle stimulation you are able to strengthen weak pelvic floor muscles and calm an over-active detrusor muscle without the use of medications or surgery. This type of treatment has been around for 30 years and is just now gaining in popularity due to the ease of treatment and lack of side effects.
Why the ApexM?
The ApexM device is a leader in this area and is recommended for at-home use without the need for a prescription. Recent clinical studies showed a 90% rate of success for improvement in bladder leakage.
Do You Suffer From…
A sudden urge to go to bathroom?

Getting up several times in the middle of the night to use the bathroom?

A tendency to leak while running or exercising?

A tendency to leak when coughing, laughing or sneezing?
ApexM is the only over-the-counter device to cure all common types of urinary incontinence, OAB and bladder leakage in women. ApexM is made in the U.S. and is guaranteed. You can use ApexM for 10 minutes per day, six days per week for 90 days, and if you are not satisfied with your results, they will refund the full purchase price. You literally have nothing to lose except wet pants!
Let's be honest. As moms we tend to put our own needs and health on the back burner in order to take care of our families. I know one of my own family members put off taking care of her bladder leakage for long enough that her pelvic organs (uterus and bladder) descended into the vagina. She ended up having to have a surgical repair.
Urinary incontinence is caused almost entirely by weak pelvic floor muscles that lose the ability to squeeze the urethra and prevent leakage. That is the same thing that can lead to the pelvic organs descending into and even out of the vagina. Take care of your weak pelvic floor muscles and strengthen them by simply using the ApexM for 10 minutes a day, six days per week. Your body and health are vital to your family's well being, and it's time you took care of your needs!
Don't ever worry about running with your kids or jumping on the trampoline with them again. Just fix the problem with this simple cure for bladder leakage and enjoy life again.
You can learn more about ApexM and order it online.