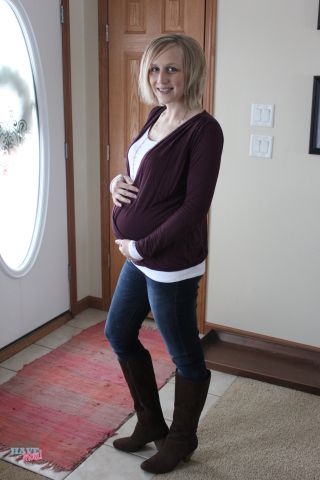 I am just seven weeks away from meeting this little baby boy in my belly. It has snuck up on me and this pregnancy is quickly flying by. I'm starting to prepare for his arrival and I have the crib set up. I have all of my baby gear purchased, but not yet assembled! I just pulled out the newborn clothes so I can wash them and tuck them away in his drawers. I'm so excited and I cannot believe he will be here so soon. I can't wait to snuggle him up! As every expecting parent knows there are so many different things you need to prepare before the baby comes. We often think of things like a car seat and clothing and overlook bigger decisions like whether or not to bank your baby's cord blood. When I worked as a Registered Nurse in the labor and delivery unit we saw a handful of people banking their cord blood but it was still fairly new to the scene and not all that common. In recent years it has become more and more common as we find the benefits of banking cord blood, but still the numbers are low and less than 10% of new parents bank their baby's cord blood. It's a decision that should be evaluated before you deliver and decided upon before the big day comes.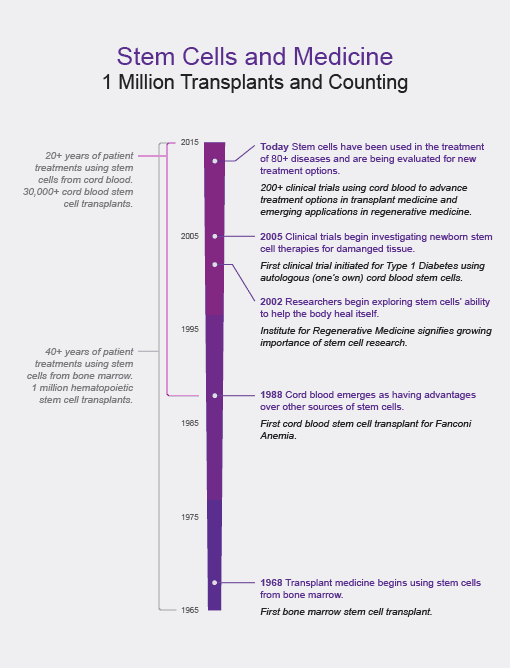 What do you need to know in order to make this important decision? Here are the basics:
Stem cells are considered the body's "master cells" because they have the ability to create the different types of cells that make up our organs, blood, tissue, and immune system.
Your baby will be a perfect match for their own stem cells and may be a match for a sibling or other family member.
They're used to treat many life-threatening diseases, including anemia, leukemia and certain other cancers, primarily for a family member or genetic match. They've also shown in laboratory studies the potential to heal serious conditions like brain damage for the child's own use.
They "know" how to find injured cells and tissue in the body and initiate a healing process.
Newborn stem cells are not embryonic stem cells. Collecting, storing, and using them is not controversial.
Here is a video that demonstrates how the stem cells could be used in your child. This is a real case where stem cells were used in this child's recovery. The video highlights the usefulness of stem cells and why you might consider banking them.
So what is right for YOU and your family? Here are some things to weigh:
Consider the future: Regenerative medicine is a new approach to treatment focused on promoting normal function in the human body through cell based therapies in which stem cells play a vital role.
Know your family history: Does your family have a history of illnesses for which newborn stem cells are currently being used or studied? Do those health conditions run in families? If so, you may well benefit from banking cord blood for the conditions treated today, but importantly, for conditions that are currently being studied through clinical research.
Know your options: The primary options for cord blood banking are to store your stem cells with a family bank or to donate to a public bank.
o Family banking offers parents storage for cord blood stem cells for the family's exclusive use. This typically includes a one-time processing fee and annual storage fees but gives parents access to these stem cells if needed. Free family banking is available through Cord Blood Registry for families with a medical need. Investigate your options for family banking as not all cord blood banks store cord blood in the same manner or offer the same services.
o Public donation lets parents donate stem cells at no cost to possibly help someone in need. While you may be able to access your donation if you need it, there is no guarantee that your donation will be available to you.
Talk to your doctor: If you think cord blood banking is something you'd like to do, it is important to discuss it with your physician or childbirth educator.
Ultimately the decision is yours. You need to weigh the cost of storing the cord blood which is typically a one time fee followed by an annual storage fee, the likelihood that you will ever use it (which often is unkown), and consider the research. New therapies are emerging every day and ultimately the cord blood could become a saving grace for your family. Of course there is no way to know for sure if you will ever need it. I look at it in the perspective of buying insurance. You are paying for the service and hoping you will never need to use it, but knowing it is there if you do.
I think that most expecting parents don't have this information clearly presented to them. It isn't something that has ever been discussed at my OB appointments and if it wasn't for my medical background it isn't something that I would know a lot about. It's your job as an expecting parent to research and learn more so that you can make an informed decision.
How much did you know about cord blood banking? Did you bank your child's cord blood?