This is a sponsored post written by me on behalf of Walmart. All opinions are 100% mine.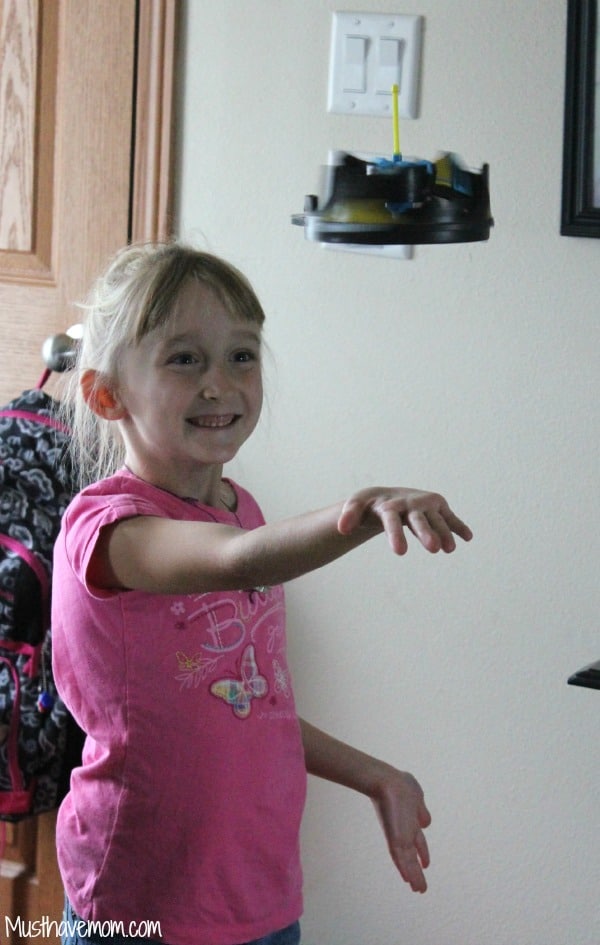 This year I'll be highlighting top toy picks in different categories in an effort to help you easily find the coolest gift ideas for the child on your list this year. Today I'm bringing you our favorite tech toys for kids. If you have a child on your list who loves RC cars and tech toys then these are the perfect picks for them! My kids LOVE their Air Hogs Vector Wave™ and they are equally entertaining for the adults. These are really cool toys that are controlled by your hand! That's right, no remote required, just use your hand to control it's movements up and down.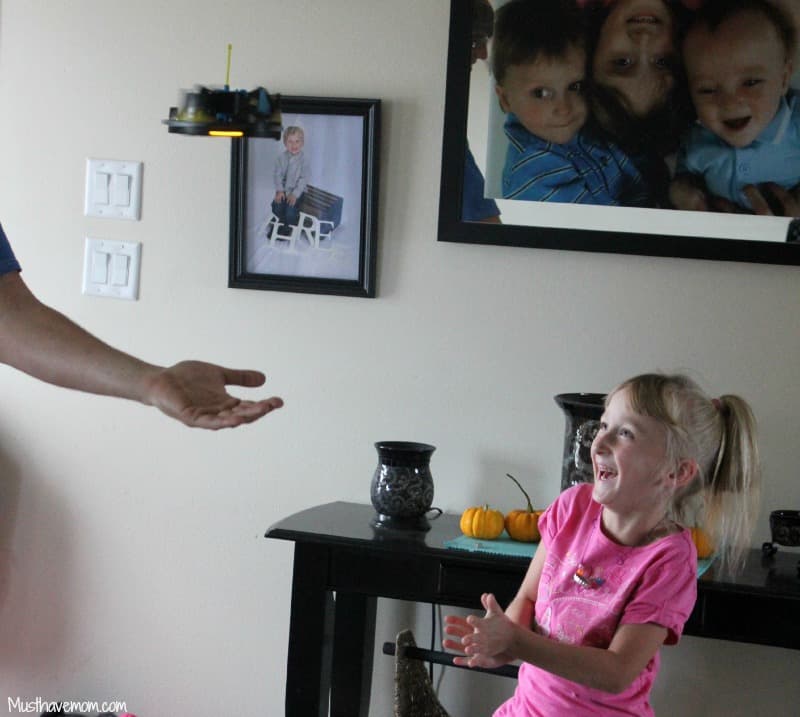 It also has a catch stick so you can even toss it back and forth and use the catch stick to grab it. My husband and the kids played with it for hours!
The new Air Hogs Zero Gravity Laser™ is another product from the same company with very cool play value. The Zero Gravity Laser™ is not like any remote control racecar you have seen. It sticks to the walls and ceiling and you can direct where it goes by guiding it with the light beam. It's a totally new way to drive a car! This goes beyond RC into the way cool realm!
The Air Hogs Rollercopter™ also made the list for it's ability to drive UP a wall and drive across the ceiling while its cage design keeps it in one piece while you master the controls. I especially like this one for those kids on the younger side of the age range. Their toy won't get broken while they are learning the skills to operate it. That's essential for a fun day of play!
If you want to give your kids the coolest gift that you can both play with together, then get them an Air Hogs RC product. You will both be amazed at what a remote control toy can really do. Find Air Hogs toys at Walmart, Target, Toys R Us, Amazon and Kmart!
Do you have a kid on your list that would flip over these spage age toys?