Are you finished with your Christmas shopping yet? If you are anything like me, you still have some more gifts to buy. Today lets look at some Cool Gift Ideas for Women!
I recently sat down and tried to think of gifts I have received in the past that I loved or things I was hoping to get. This gift guide was born from that. As a woman, I can promise you that women will love anything from this gift guide.
Cool Gift Ideas for Women
Zipbuds 26 Bluetooth Wireless Custom Fit In-Ear Headphones: HD Stereo Sound Waterproof Sweatproof 15-Hour Supercharged Battery (White & Rose Gold)

Zip Buds are nothing short of amazing. They feature a built-in subwoofer, 144 unique combinations of Eartips and Stabilizers ensure YOUR custom fit along with optimal comfort. And proprietary Hydrophobic Technology means no water or sweat is "too much."
Plus they come in this amazing white and rose gold color combo.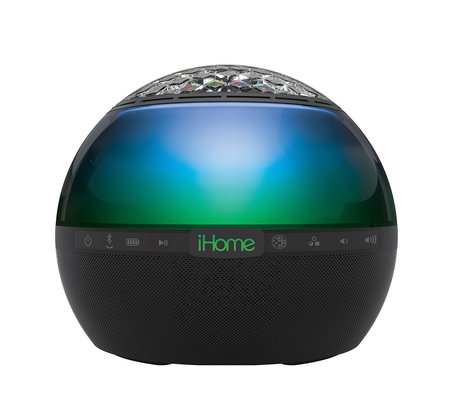 iHome Color Changing Bluetooth Speaker

The iHome Color Changing Rechargeable Bluetooth Speaker is like having a disco ball in your purse. Perfect for the music lover, this speaker not only has 360° sound with four speakers, and 3 passive subwoofers for enhanced bass, it also features 5 color changing modes for added fun.
Do you know a woman who doesn't sleep as well as she could? This iHome Alarm Clock would be perfect. This alarm clock has 10 different sound therapy tracks designed to calm your mind, lower your breathing and heart rate, and prepare your body for sleep. You can also pick from 11 different full-color light therapy and decor lighting modes including 3 designed to align your circadian rhythm at night and 3 to improve your energy levels and mood when you wake up.
Elgato Eve Motion – Wireless Motion Sensor with Apple HomeKit technology, Bluetooth Low Energy

The Eve Motion is a smarter way to come home. Automatically activate your "I'm home" scene in which your connected ceiling fan and ambient lighting switch on, but only after sunset. Then have everything turn off automatically, if you're out of the room for ten minutes. Your presence is all that is required to activate it.
Elgato Eve Room – Wireless Indoor Sensor with Apple HomeKit technology, Bluetooth Low Energy

Eve Room helps you keep your home more comfortable and even healthier. With Eve Room, you can track your indoor climate, including temp and humidity, and monitor fluctuations in air quality. Eve Room will then give you valuable insights based on the air in your home.
Elgato Eve Light Switch, Connected Wall Switch for iOS, Bluetooth low energy

The Eve Light Switch is a Bluetooth switch that does not require you to change out your bulbs. You can switch your lights on and off with your voice or with a quick tap on your. This switch allows you to set scenes: automatically control other homekit-enabled accessories.
The Elgato Avea Flare transforms the lighting in your home into relaxing mood lighting. Avea transforms your home with beautiful dynamic light moods. Control your ambience from your iPhone, Android phone, iPad, or Apple Watch, and unwind. The battery-powered, wirelessly charged LED lamp illuminates any place for more than 8 hours on a single charge. Once you have chosen a light scene, the smart LED lights will take care of the rest, not requiring a constant connection to your phone or iPad. Connect more than one Avea, and they will automatically coordinate their lighting to create an even more immersive atmosphere. After a relaxing evening, simply set your alarm using the built-in wake-up light scene. With Avea, rise and shine along a natural sunrise, right in your bedroom.
Elgato Eve Energy – Switch & Power Meter with Apple HomeKit technology, Bluetooth Low Energy

Eve Energy is a smart outlet. Control appliances with your voice or phone and simply tell them when to run and when to turn off. Can you image being able to tell your washer when to turn on? Plus get insights into how much power your appliances are using.
Ring Wi-Fi Enabled Video Doorbell in Satin Nickel

The Ring Video Doorbell allows you to see who is at your door even when you are not at home. You can see, hear and speak to anyone at your door from your smartphone, tablet or PC. Plus you'll get instant alerts when visitors press your Doorbell or trigger the built-in motion sensors.
Shop Cool Gift Ideas for Women Now
Zipbuds 26 Bluetooth Wireless Custom Fit In-Ear Headphones: HD Stereo Sound Waterproof Sweatproof 15-Hour Supercharged Battery (White & Rose Gold)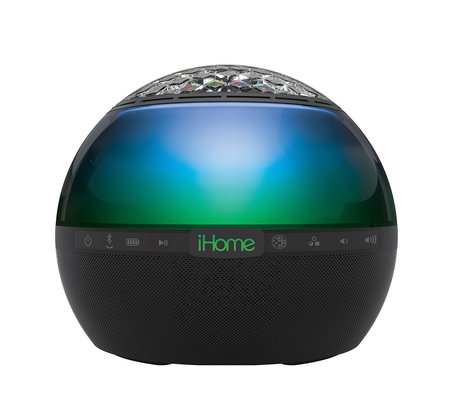 iHome Color Changing Bluetooth Speaker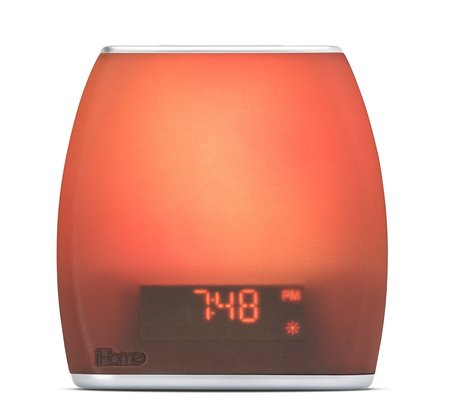 iHome Alarm Clock

Elgato Eve Motion – Wireless Motion Sensor with Apple HomeKit technology, Bluetooth Low Energy

Elgato Eve Room – Wireless Indoor Sensor with Apple HomeKit technology, Bluetooth Low Energy

Elgato Eve Light Switch, Connected Wall Switch for iOS, Bluetooth low energy

Elgato Avea Flare

Elgato Eve Energy – Switch & Power Meter with Apple HomeKit technology, Bluetooth Low Energy

Ring Wi-Fi Enabled Video Doorbell in Satin Nickel

Pin Cool Gift Ideas for Women