Cooking with your kids is a great way to teach them important life skills and this week it can also net you a big prize! I'll show you how!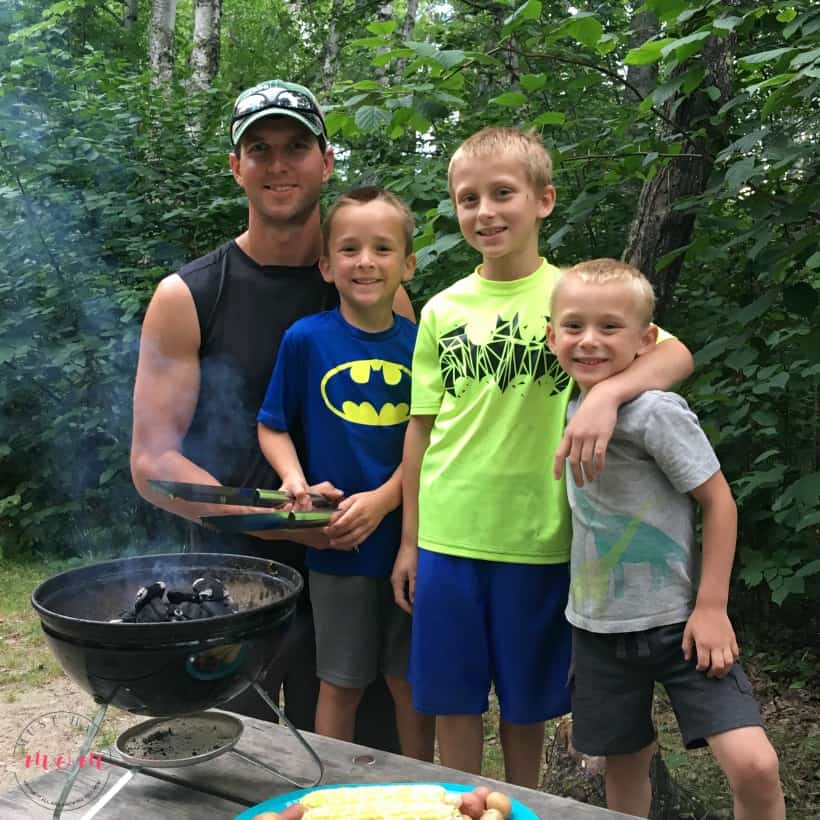 Cooking With Dad
We are camping this week at one of our favorite local spots. It has sandy beaches and we snagged a nice, private site. It's our little piece of paradise. While we are camping we love to cook over the fire as well as the BBQ. We know the importance of teaching the kids to cook and they love cooking with us. It's no different when we go camping. Dad is in charge of the grill and the campfire cooking and he loves including the kids for some great daddy/child bonding time.
We're teaching them important life skills by enabling them to learn how to cook from a young age. Want to make some yummy grilled turkey kabobs with corn and potatoes cooked over the fire? We'll show you how AND we'll also show you how you can enter to win a YEAR supply of Jennie-O turkey products, a set of grilling tools and a Big Green Egg XL Egg smoker and grill. It's an amazing prize pack (that I wish I had!) and would be a great way to teach the kids to cook on the grill! Scroll to the end of this post for all the details!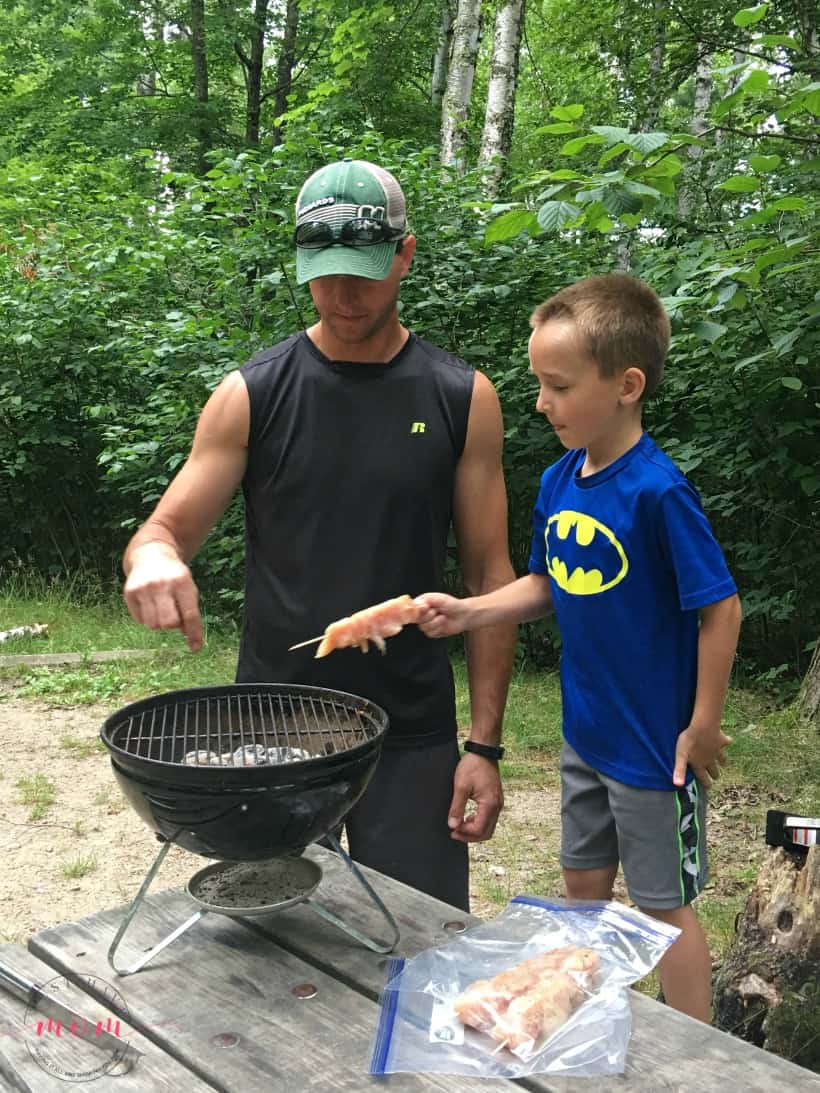 We love making healthy eating choices, even while camping, so we make simple changes like swapping turkey in place of other meats for healthy grilling choices. These turkey kabobs were a huge hit and we certainly weren't missing the red meat!
Are you ready to make the switch? Swap turkey in place of other favorite meats for a healthy and delicious meal! We use it in place of ground beef for tacos, in my favorite chili recipe, and we even grab turkey dogs to roast over the campfire. We also used turkey to make these flavorful kabobs!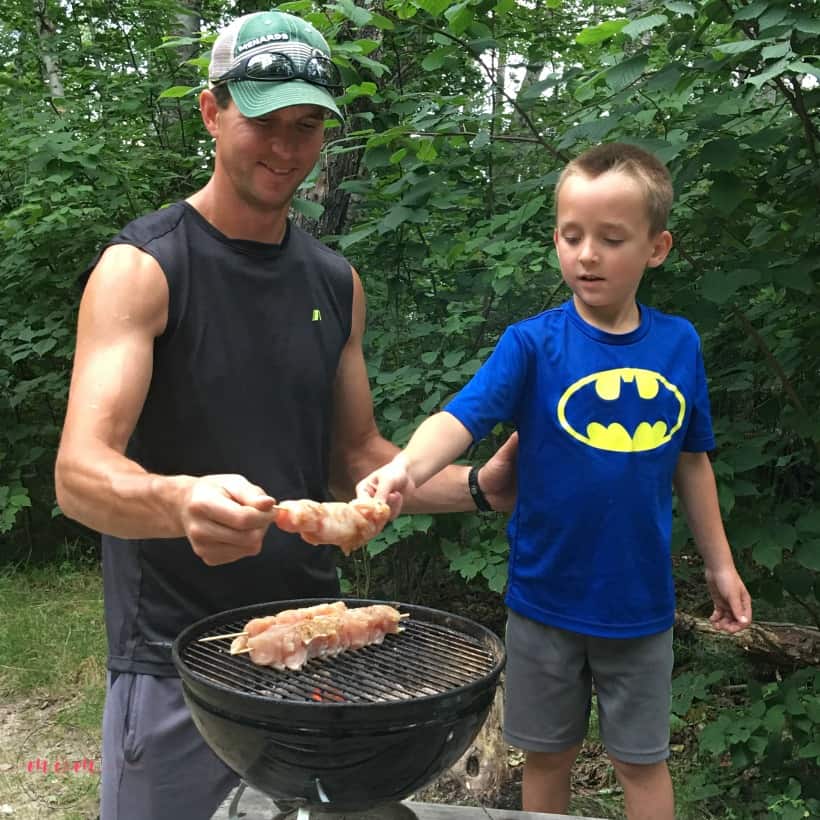 Turkey Kabobs Recipe
To make these healthy turkey kabobs simply cut Jennie-O boneless turkey breast tenderloins into 1″ pieces and skewer them. Next, in a small bowl mix together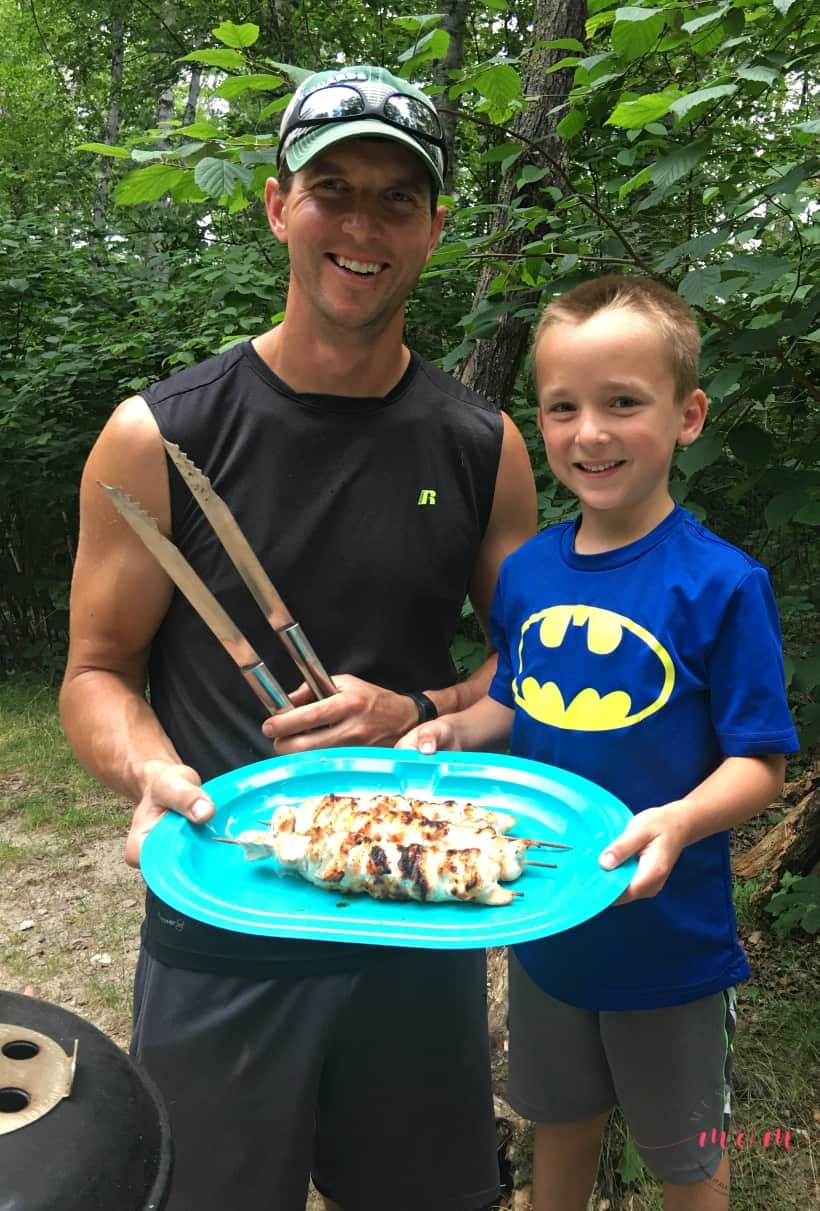 Prepare the grill and once preheated, grill turkey kabobs for 6 minutes. Flip and grill an additional 7-8 minutes or until done (internal temperature should be 165°F as measured by a meat thermometer.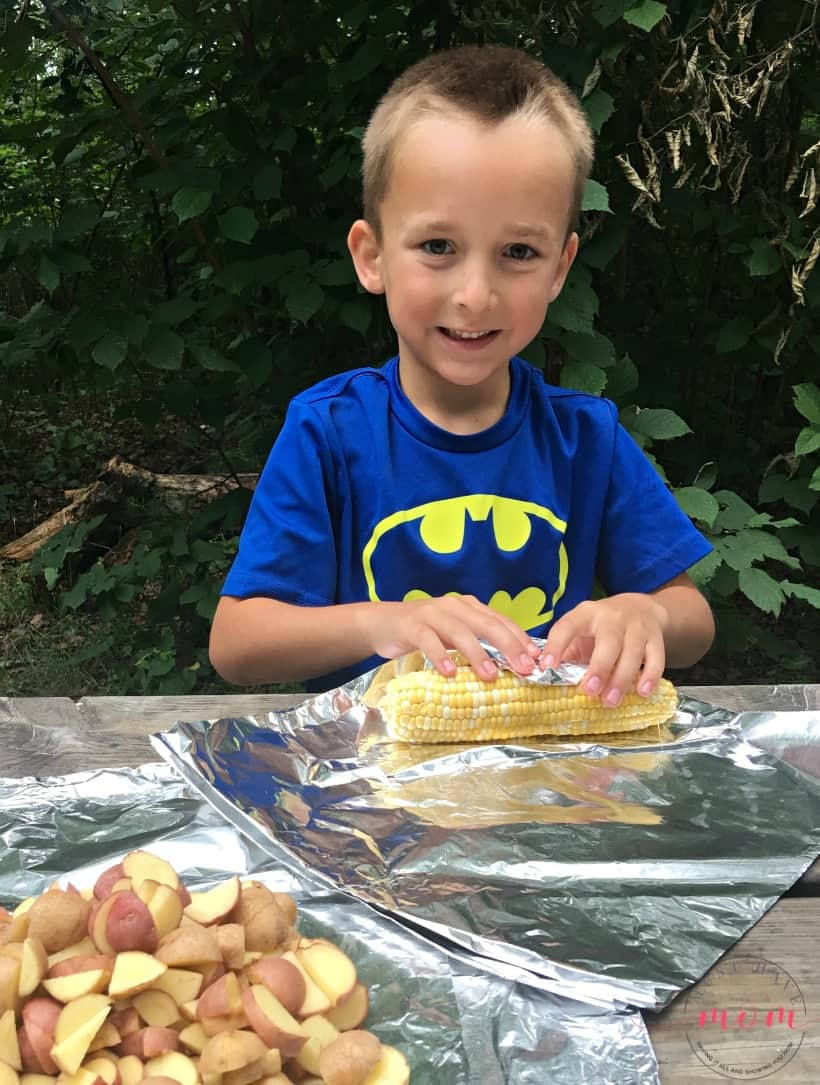 While the kabobs were cooking we rolled corn on the cob in foil and diced potatoes and made a foil packet with potatoes, butter, garlic and seasoning.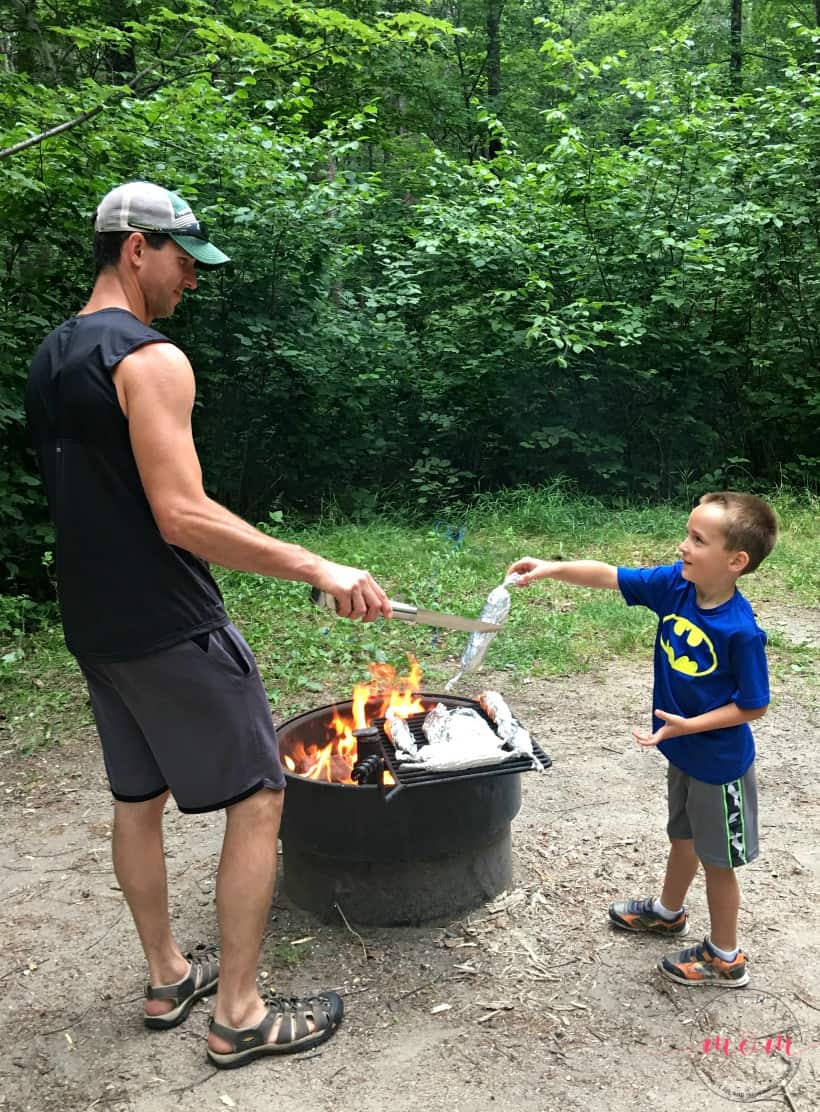 We placed them over the fire on a grate and let them cook while the kabobs were cooking.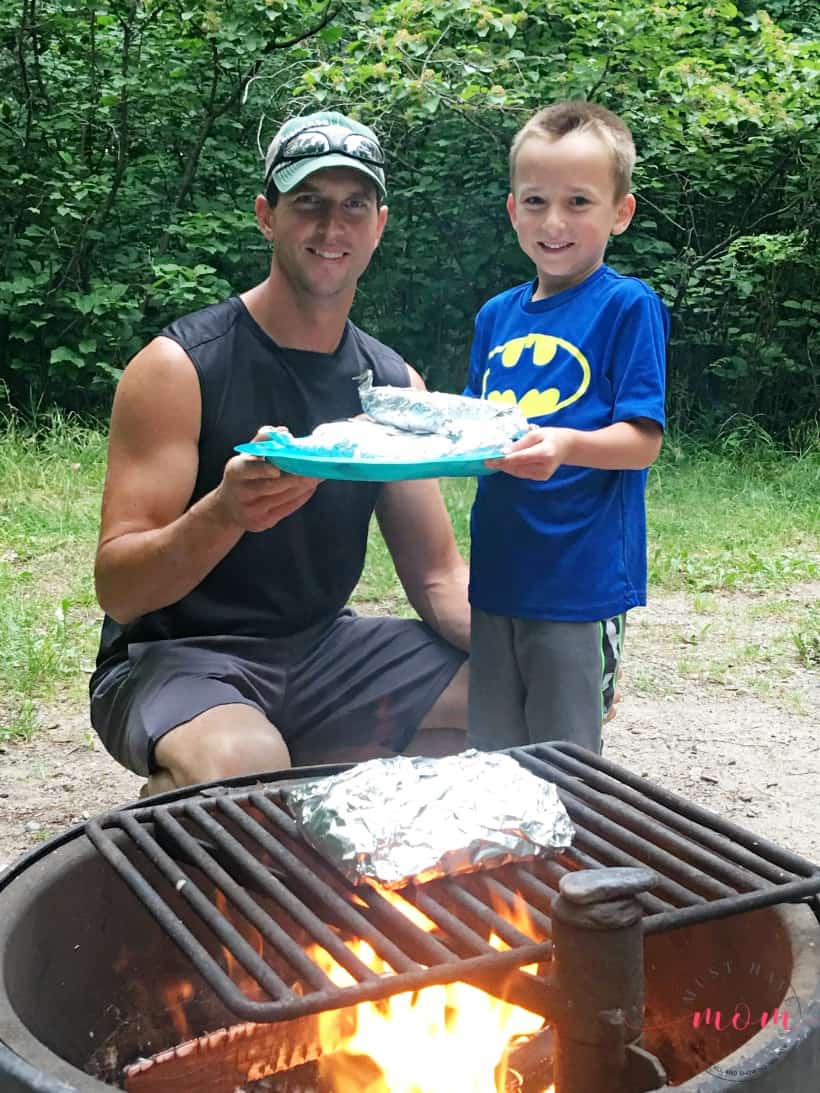 When they are done just pull them off the fire. We brushed spicy BBQ sauce over the turkey kabobs and the kids preferred theirs plain. Since the spice mixture we rub on is so flavorful, you can eat them either way!
Father-Child Recipe Contest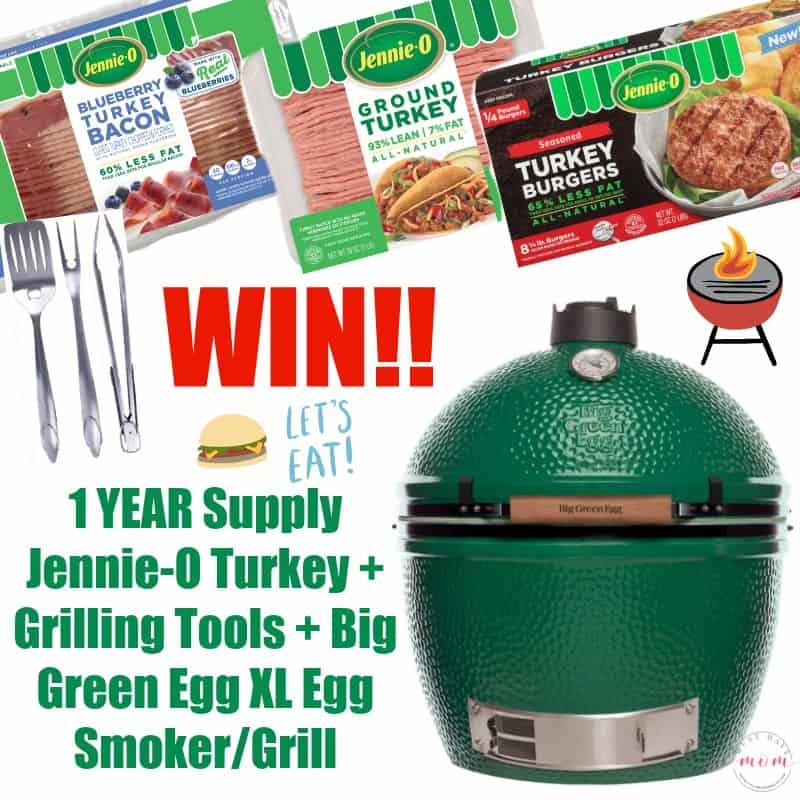 If you love cooking with your kids like we do then you could win big! Have a picture of your child and their dad cooking together? Grab it and enter the Jennie-O Father/Child Recipe Contest where you can win a 1 YEAR supply of Jennie-O turkey products, grilling tools and a Big Green Egg XL Egg Smoker/Grill set! It's an amazing prize! Go enter the contest now!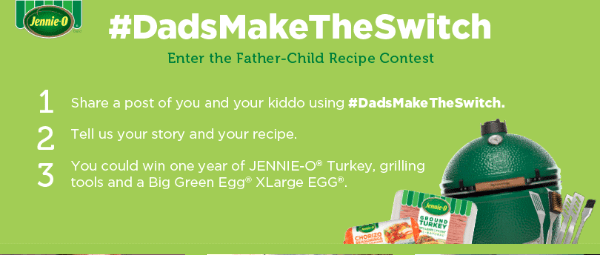 The contest is easy! Share a post of you and your child using #DadsMakeTheSwitch. Tell Jennie-O your story and share your recipe. You could win the big prize!! It's SO easy and you get to bond with your kiddo in the process. Plus, who wouldn't want a YEAR supply of Jennie-O turkey products?! Will you invite me over for a BBQ? Please?! 🙂 Good luck!