Disney Hyperion sent me a copy to check out and is partnering with me for a giveaway!
Drawn Together is one of the newest books from Disney Hyperion. An all-around wonderful book with a wonderful message about how a grandfather and grandson communicate and bond through art. The illustrations are amazing and fuse the two different styles wonderfully. The book utilizes the illustrations and words to tell the story.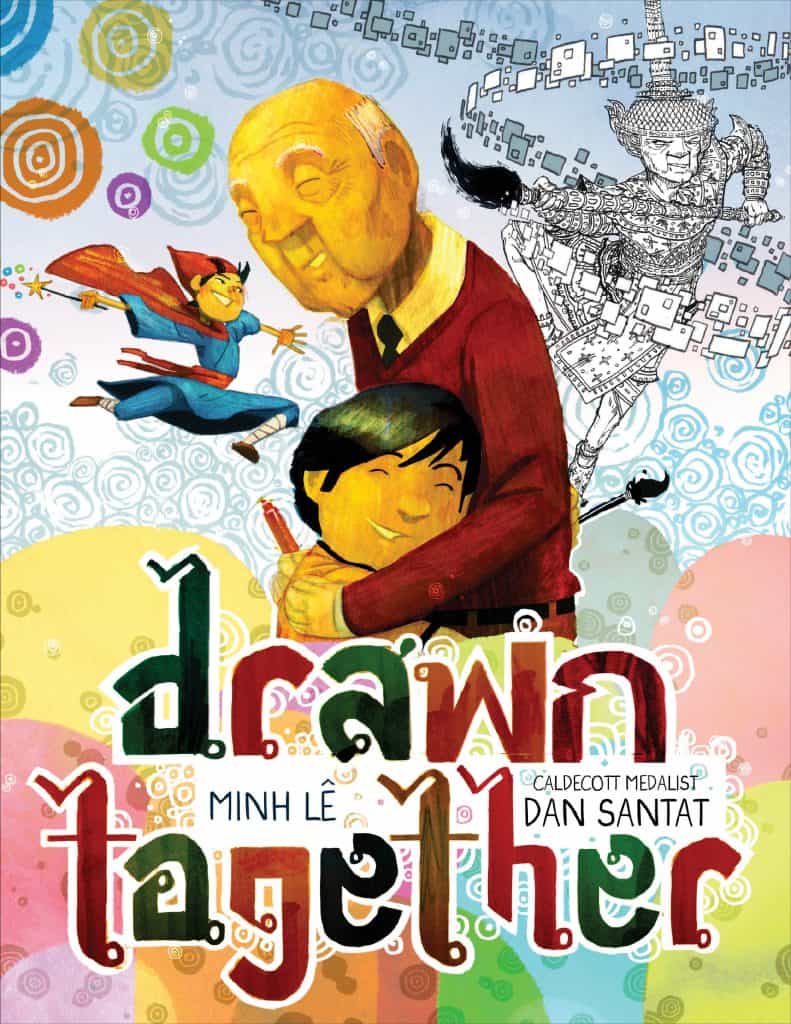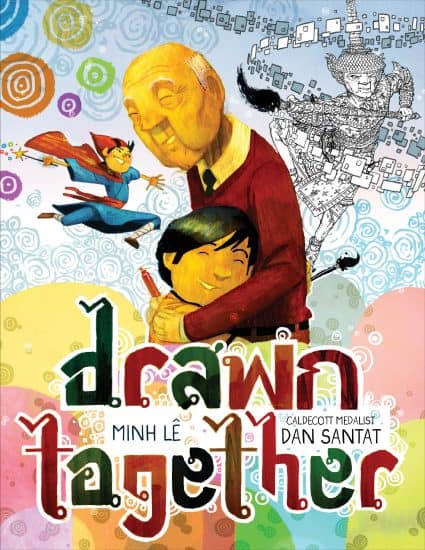 Drawn Together
Author Minh Lê and Caldecott-winning illustrator Dan Santat join forces in a heartwarming story of a grandfather and his grandson as they learn to overcome their language barrier through a shared love of art and storytelling.
When a young boy visits his grandfather, their lack of a common language leads to confusion, frustration, and silence. But as they sit down to draw together, something magical happens—with a shared love of art and storytelling, the two form a bond that goes beyond words. With spare, direct text by Minh Lê and luminous illustrations by Caldecott Medalist Dan Santat, this stirring picture book about reaching across barriers will be cherished for years to come.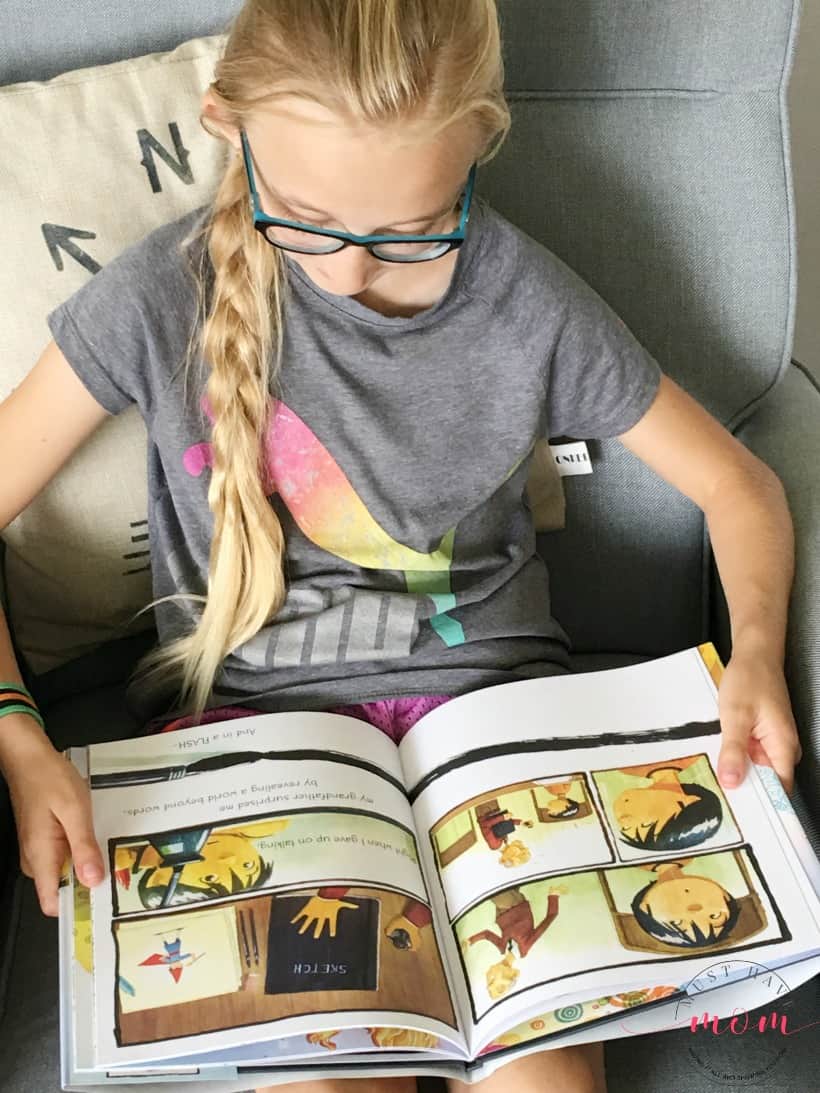 There are times when a common language is not a barrier, age can create a difference in how generations respond to each other.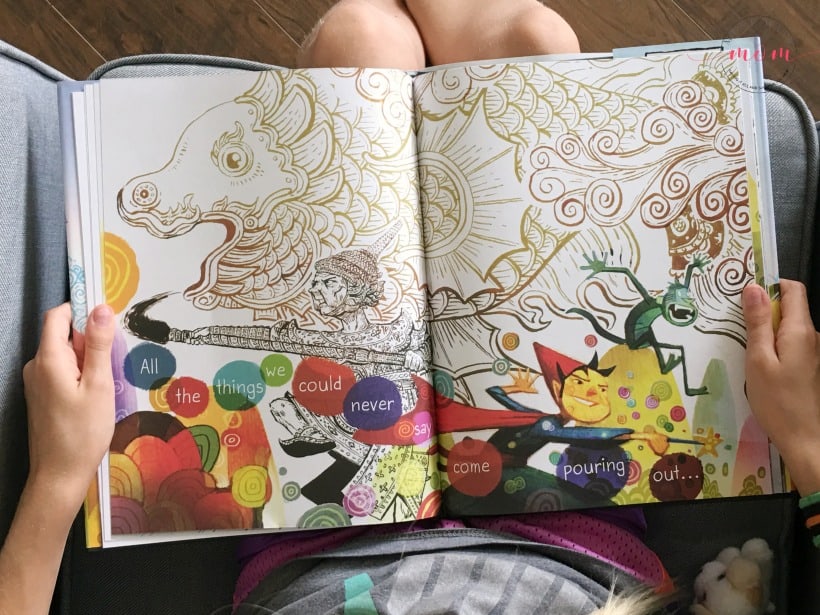 This heartwarming book shows how something as simple as drawing together, can bridge any gaps and create a closer bond between generations.
Buy It
You can purchase Drawn Together on Amazon in hardcover or on the kindle.
Win It
One reader will win a Drawn Together prize pack featuring a copy of Drawn Together and a kid-friendly easel.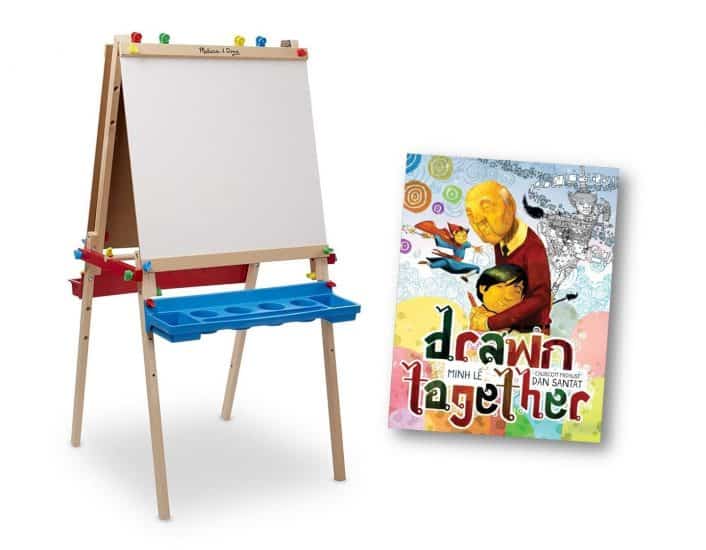 How do you bridge the gap between generations in your family?