Check out Comfort Food: Perfect Pasta Dishes
by Sarah Minnesota Mama at Foodie.com
Fall is here and that means I'm craving comfort food! I absolutely love throwing on a sweater and jeans and cozying up on these cool Fall days. The only other thing I want to add to that is a good plate filled with comfort food. My favorite comfort food is pasta!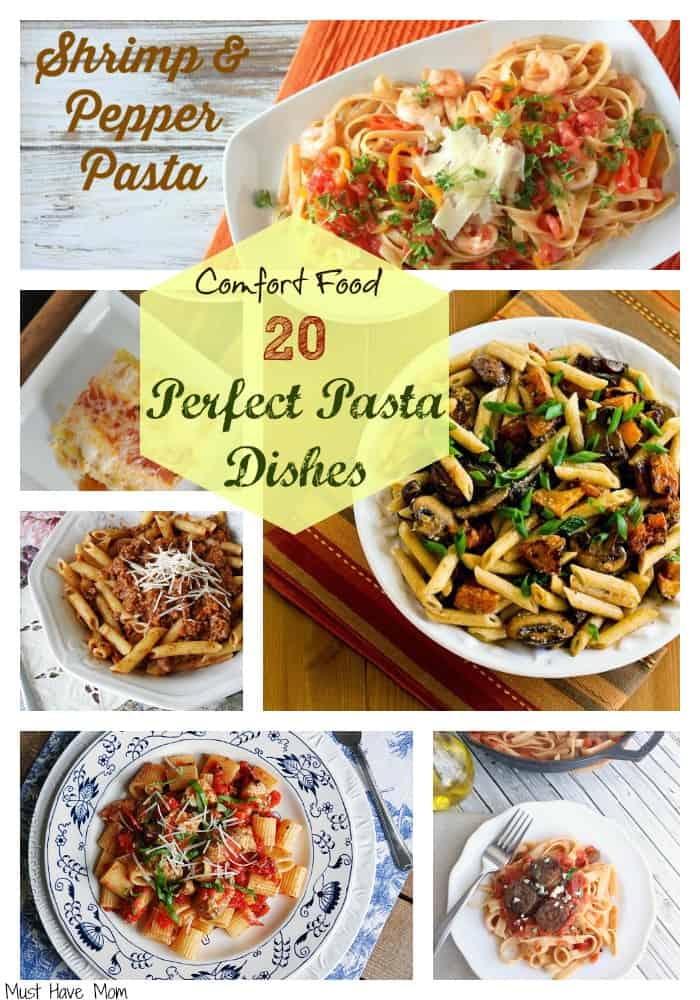 I've gathered up 20 perfect pasta dishes so you can add them to your recipe collection and enjoy some good old fashioned comfort food with a modern twist. I have highlighted some of my favorites below but be sure to check out my complete collection of 20 pasta recipes on Foodie or in my collection shown above!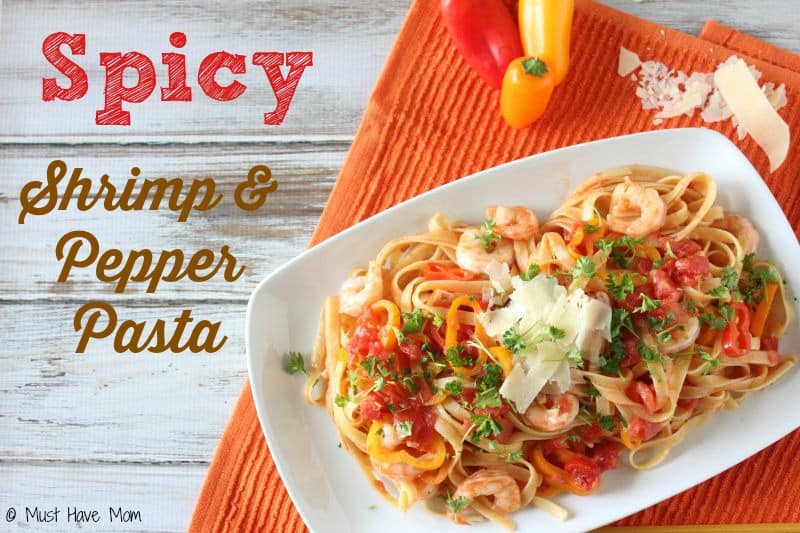 This Spicy Shrimp & Pepper Pasta Recipe is one of my favorites and it's so easy! I love the combination of shrimp and pasta and adding in a little spice is right up my alley. Make this dish in around thirty minutes!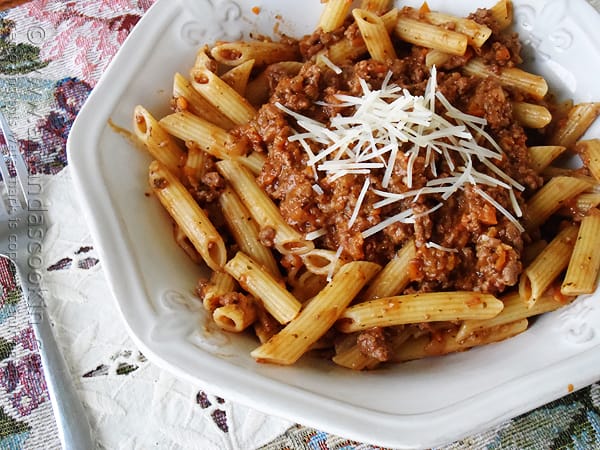 This Penne Bolognese is a great twist on traditional spaghetti. It gives it a spin with the same flavors you crave.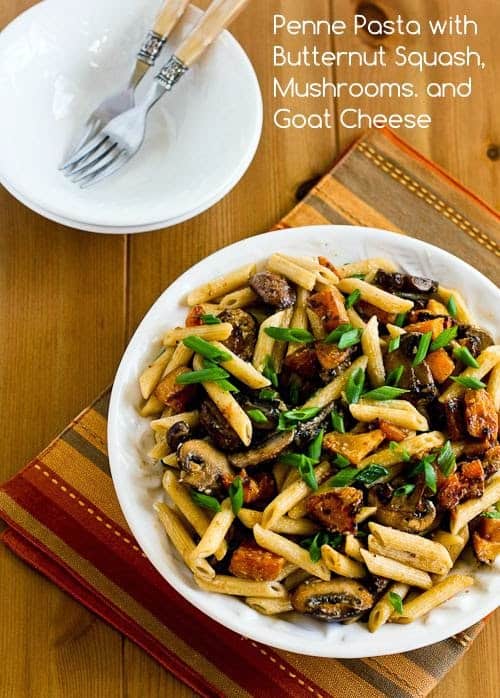 This vegetarian penne pasta recipe is loaded with fresh veggies and bursting with flavor thanks to the addition of goat cheese!
After making homemade spaghetti sauce you will never go back to the store bought version! Give this easy recipe a try.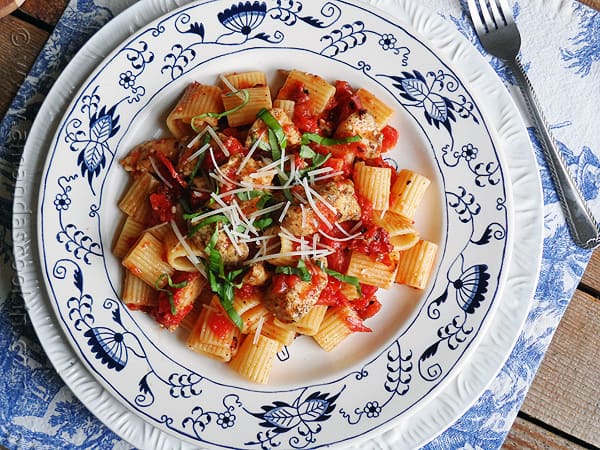 This Spiced Chicken Mezzi Rigatoni looks devine doesn't it? I love the fresh ingredients and thirty minute prep/cook time!
As the weather cools down, heat up that kitchen and get cooking some of your favorite comfort foods! Give these ones a try and add some new favorites to your recipe box. You can pin them for later or visit each page and print them off! I have a three ring binder in my recipe cupboard that's filled with empty page protectors so I can print off a recipe and quickly add it to my book. The page protectors allow me to wipe off any spills and the three ring binder is brilliant because I can easily pull out one recipe from the book and tape it to the cupboard while I cook. It's where I store all my favorite recipes!
Is pasta one of your favorite comfort foods? What's your favorite dish?