This is a sponsored post written by me on behalf of The Coca-Cola Company. All opinions are 100% mine.
Whether you are an active mom, adventure-seeker or you seek nature through peaceful hikes, you should choose to hydrate without sugar. Skip the sugary sports drinks and reach for crisp, refreshing smartwater® instead! It's vital to stay hydrated throughout your busy day no matter what keeps you busy. I'll show you my secret to staying hydrated while being active and hint, it doesn't involve any sugar! Woot Woot!
Best Bottled Water For Active People
Bottled water is a great way to replenish your body and keep feeling great while staying active. One big problem with sports drinks is the amount of sugar that most of them contain. My homemade electrolyte drink recipe is a big hit so I know you are just like me and looking for an alternative to sugary sports drinks. smartwater® is bottled water that contains electrolytes for the best tasting bottled water and it contains NO SUGAR! I don't know how I never knew this before. I've drank smartwater® before plenty of times but I never realized what exactly set it apart from the rest, but it's the added electrolytes for the best taste.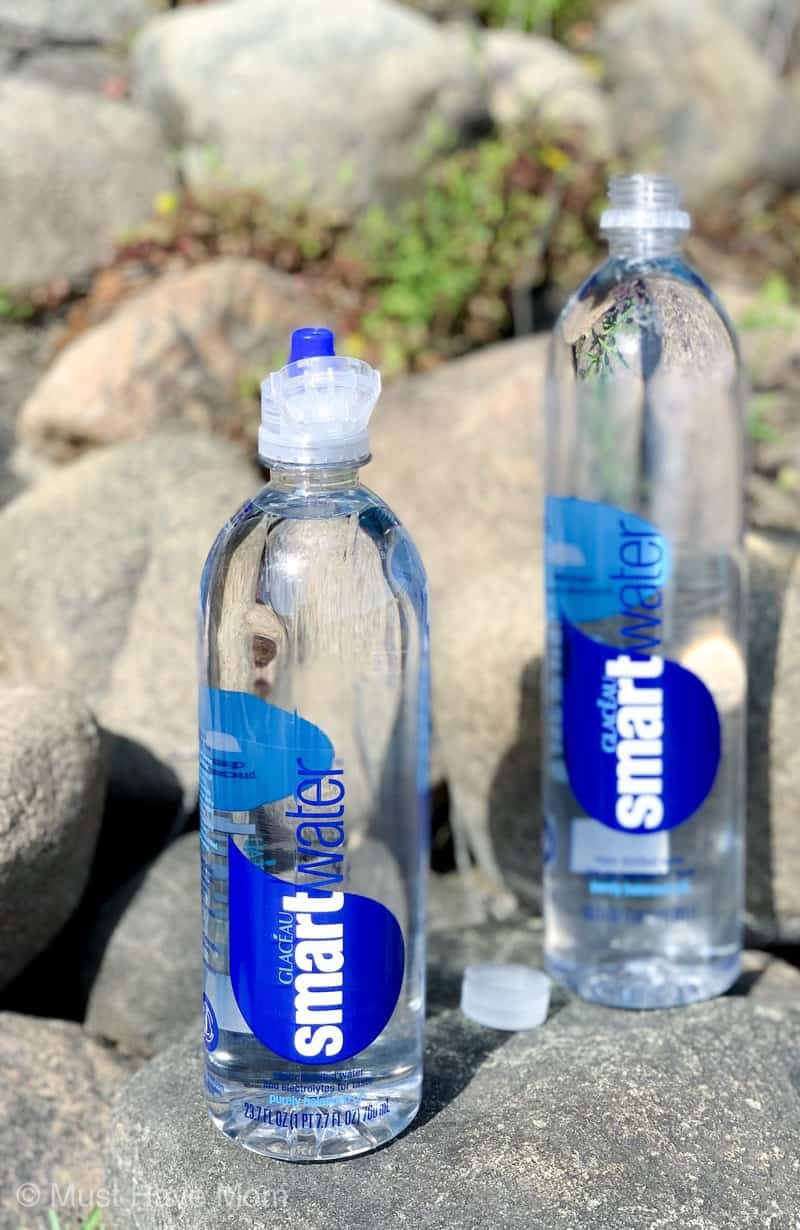 Choose Drinks Without Sugar
When looking to stay hydrated and replenish your body, it's hard to find any drinks that do that without added sugar. smartwater® bottled water with electrolytes is deliciously pure and replenishes the body, which is important for people of all ages, especially those who lead an active lifestyle. Unlike many sports drinks, this bottled water is free from calories, sugar, sodium and carbohydrates. I love it and so do my kids!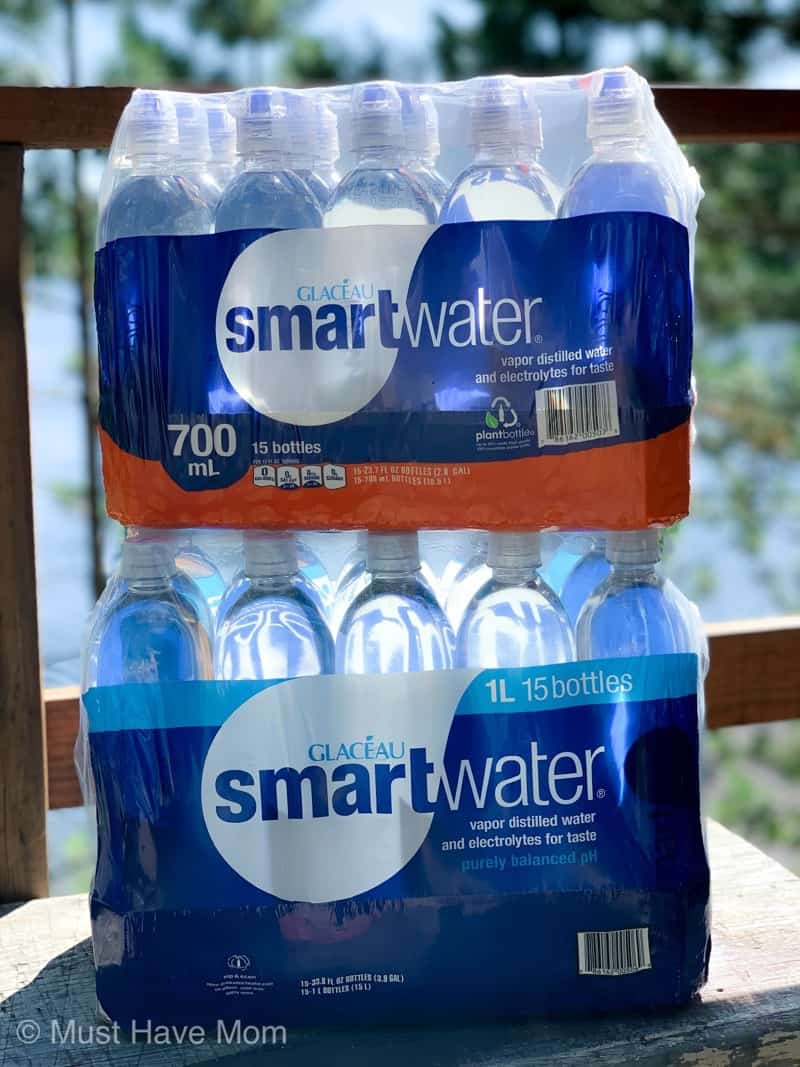 Since my whole family drinks smartwater® I am thrilled that I can get it at Sam's Club! It comes in a multi-pack of 15 1L bottles or 15 700mL bottles. I love the 700 mL bottles because they have sport caps so they are easy to drink from for kids and adults. Now through September 15th, you can get $2.75 off your purchase of smartwater® at Sams Club (limit 10)!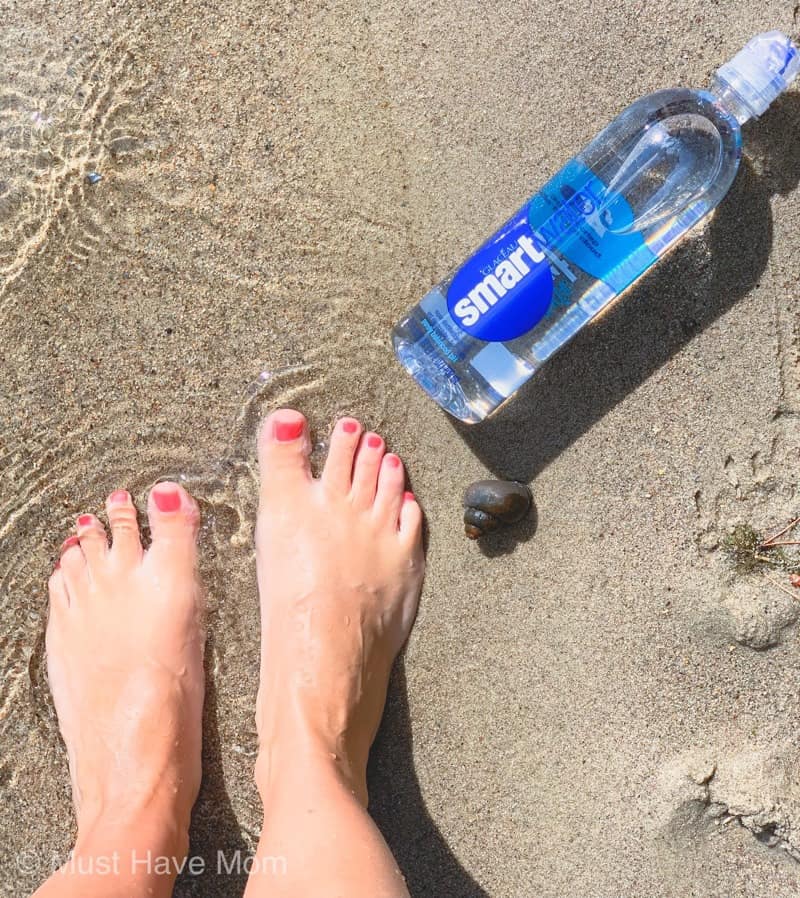 How is Glaceau smartwater® Made?
I take smartwater® bottled water with me wherever I go. It's important to me to know where the water I drink came from and how it was purified. Glaceau smartwater® is purified the natural way by mimicking the hydrologic cycle through its vapor distillation process. Through this method, water molecules are separated, purified and then rejoined, with heat being applied to remove contaminants.
When the vapor is cooled, the water condenses back into a liquid state and is ultra-purified. This results in every sip being a crisp, clean and refreshing experience. Electrolytes are added to Glaceau smartwater® to improve flavor as well as to benefit the body. While many bottled waters are purified, smartwater® is so named thanks to its clever electrolyte formulation.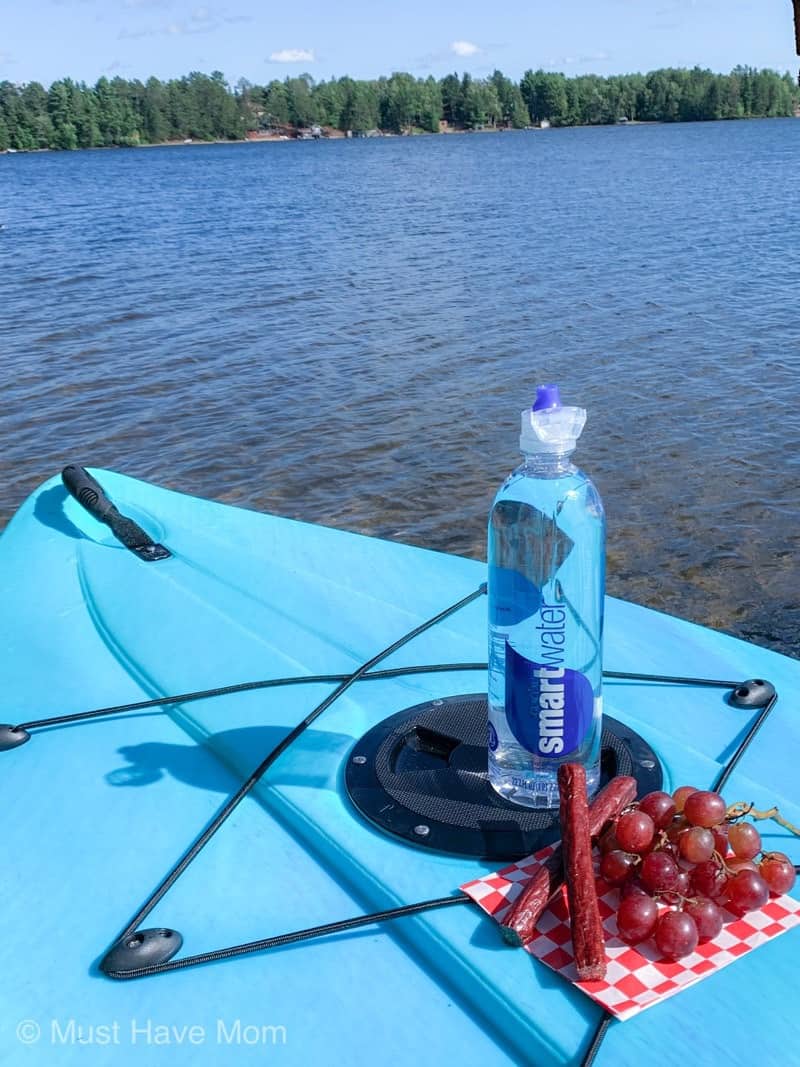 We recently bought a paddleboard and there is nothing better than a long trip around the lake! We always take a bottle or two of smartwater® and a healthy snack with us so we can stop and have a mini picnic on the lake. It's so much fun!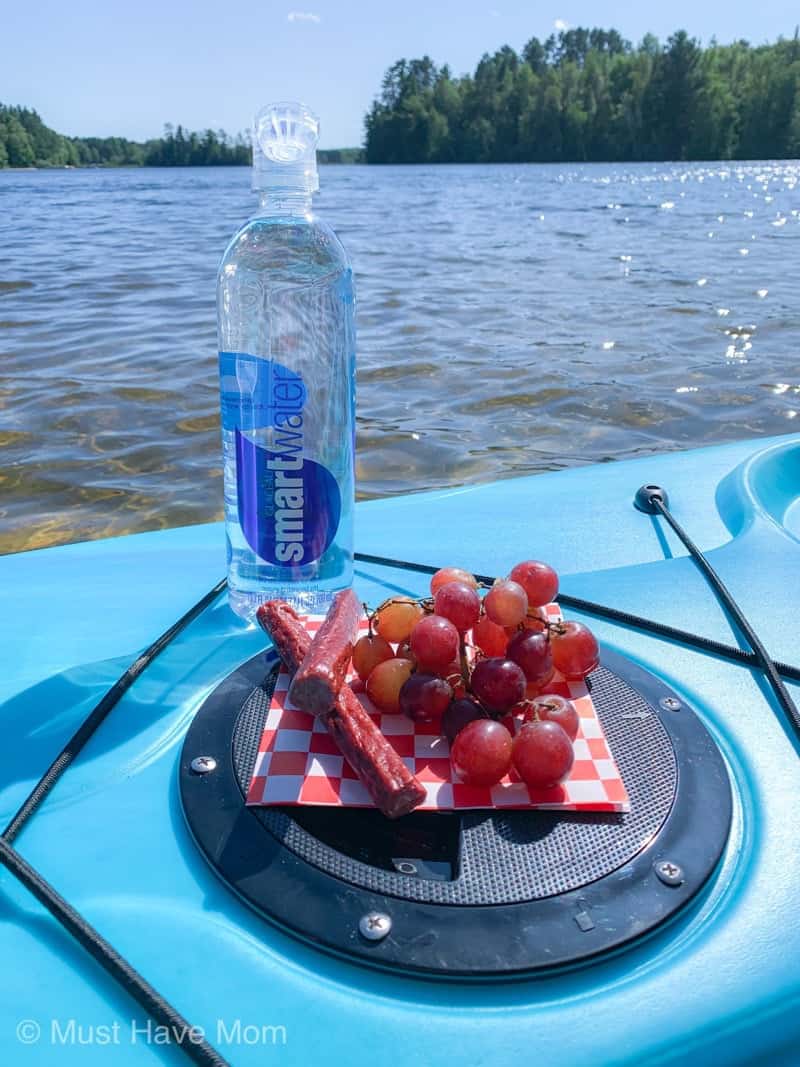 Our snack always includes some protein such as grass-fed beef sticks and our smartwater® because it is the best drink choice for active people like us!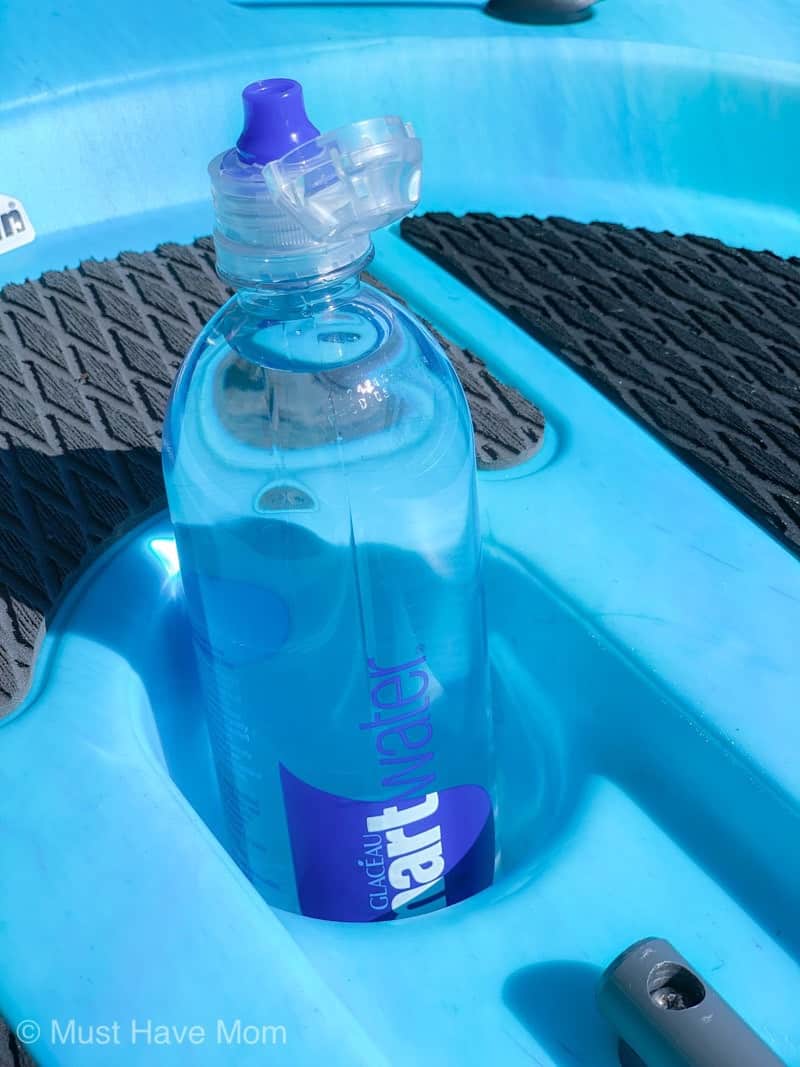 Next time you are out adventuring around whether it be paddleboarding, biking, hiking, playing sports or any other form of activity, bring along a bottle of smartwater® with you so you can stay hydrated without the sugar. It tastes crisp and satisfying when thirst hits!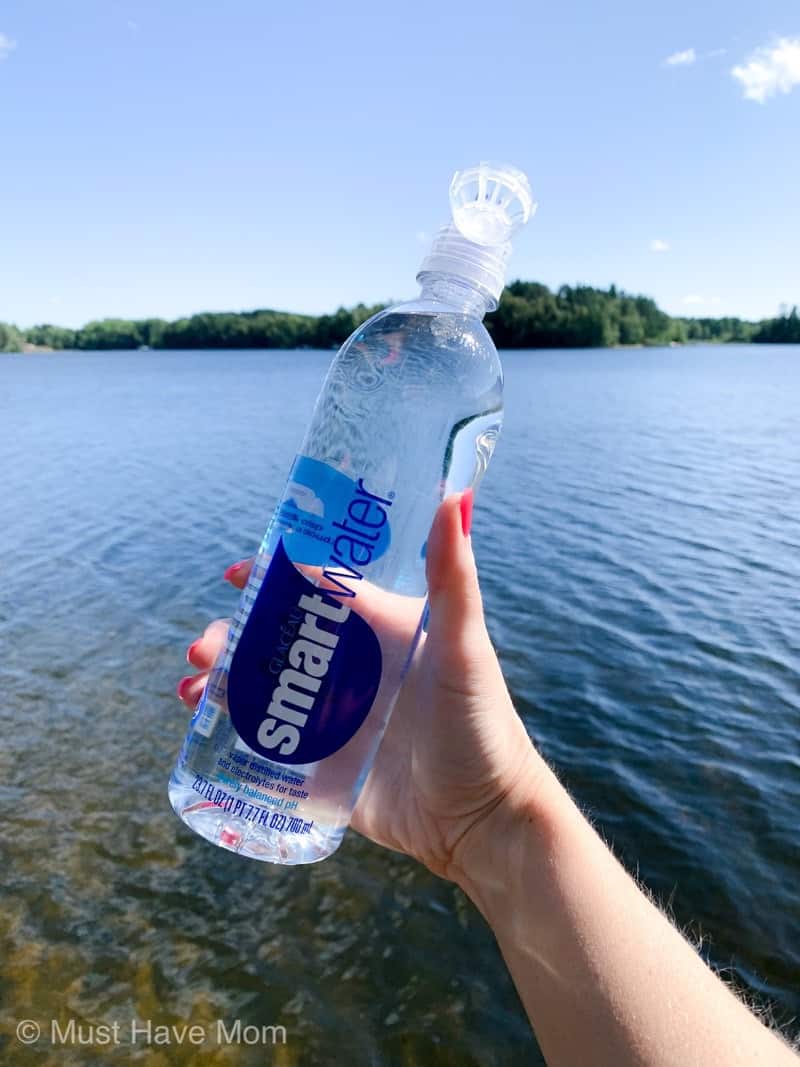 smartwater® is also perfect for kids in sports! Skip the sugary sports drinks and offer up smartwater® instead!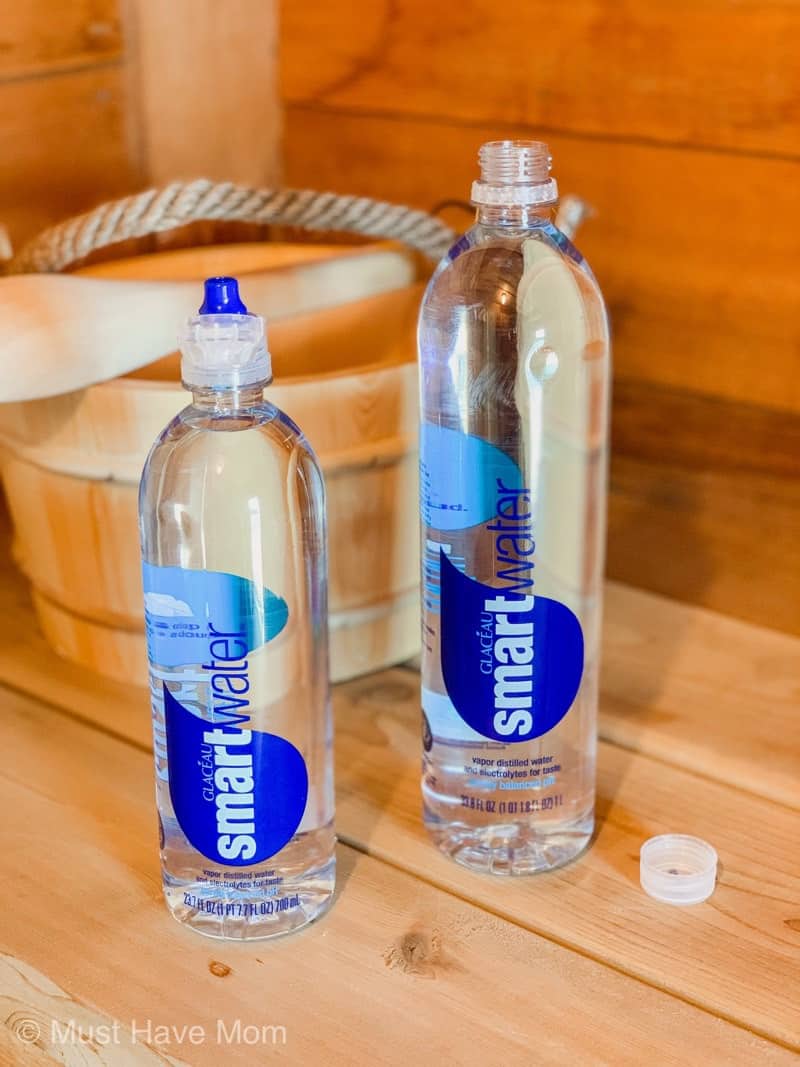 I like to finish off an active day with a hot sauna and a dip in the cold lake afterward. It's super important to rehydrate after sweating out the toxins in the sauna so I always have smartwater® on hand to chug down after my sauna time.
Stock up on smartwater® before school starts by picking up a case or two at Sam's Club. I have the 700mL bottles and the 1L bottles on hand depending on the occasion and I never want to be caught without them.