With a 22-month-old and new baby on the way, there's no way I could go anywhere without a diaper bag. I'm hoping to start potty training my toddler shortly after the new baby is born, but if anything, that requires more stuff in the diaper bag- extra clothes, underwear, plastic bag for dirty clothes, etc. My diaper bags take a beating too. They're constantly being dragged in and out of vehicles and shopping carts, and sippy cups and snacks are forever being spilled inside them. We have been using the Cadence Bag that JJ Cole sent us to try out, and  it stands up to all the expectations I have for a good quality diaper bag.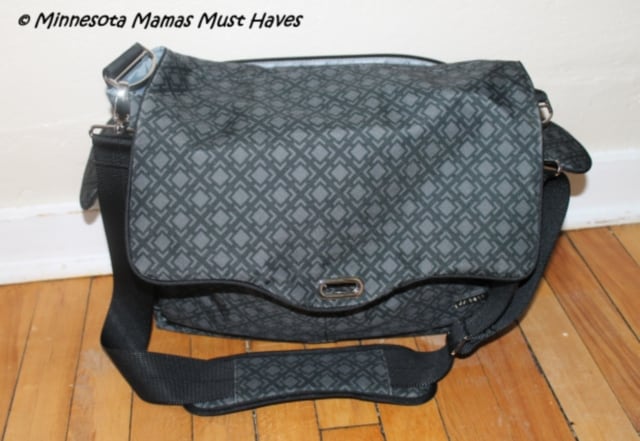 The JJ Cole Cadence Bag is very stylish, yet not too "purse-looking." This is a plus for our family, since my husband carries the diaper bag just as much as I do. The bag has a nice long shoulder strap with a wide shoulder pad. This gives much needed comfort when carrying a heavy diaper bag. I really like the flap that covers the opening too, with a clasp to ensure the bag is securely closed. I don't know how many times I've knocked over a diaper bag, spilling the entire contents because there was no closure to keep everything inside!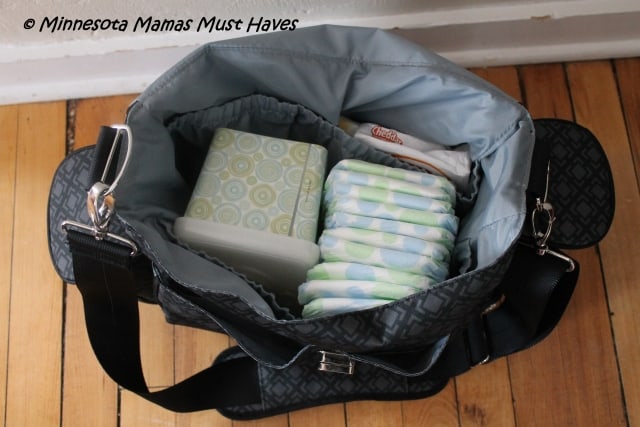 The interior of the bag is huge! As you can see, I was able to fit a full-sized wipes container and ten diapers with a ton of room left over! I especially love all the pockets, so I can keep things organized. The Cadence Bag has two insulated side pockets, so you can keep sippy cups cold and bottles warm, plus they are easily accessible. The Cadence Bag comes with a matching changing pad and Grips stroller attachments to easily secure the diaper bag to a stroller.
The Cadence Bag is available on the JJ Cole website or a retailer near you and retails for $59.95. Be sure to check out JJ Cole on Facebook, Twitter, and Pinterest.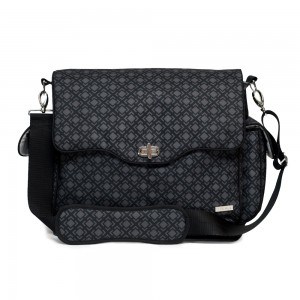 Win! One reader will win a JJ Cole Cadence Bag in your print choice! Enter my Rafflecopter giveaway below for your chance to win! Good Luck!
*Site Disclosure: Products providing by company or representing PR firm for review purposes only. No compensation was received in exchange for this post. My opinions are my own and reflect my personal experience with the product.
Contributing Writer at Minnesota Mama's Must Haves
Kristy is a wife and mom to three kids ages six, two, and one. She enjoys cooking, baking, being outdoors, and spending time with her kids and husband. She is an Accountant currently staying home with her three kids and lives in Minnesota.