Waffles have become a bit of a craze lately. If you have visited Pinterest then you'll know what I mean. I'm not talking about your traditional waffles but things like brownie waffles and lots more! I wanted to get in on this craze and see what fun things I could create with my waffle maker. Calphalon sent me two of their waffle makers to use in my waffle recipe testing and let me tell you I am in love. They are both amazing and totally blew my old waffle maker out of the water. I mean, my old waffle maker no longer lives at our home 🙂
Calphalon has two equally amazing waffle makers. First up is their square no peek waffle maker. This is the larger of the two waffle makers they offer and will make four square waffles. It makes them thicker than their other waffle maker does as well. It is perfect for making thick Belgian waffles! Just pour in the batter and set the shade selector; the No Peek indicator lets you know exactly how brown your waffle is getting – without lifting the cover!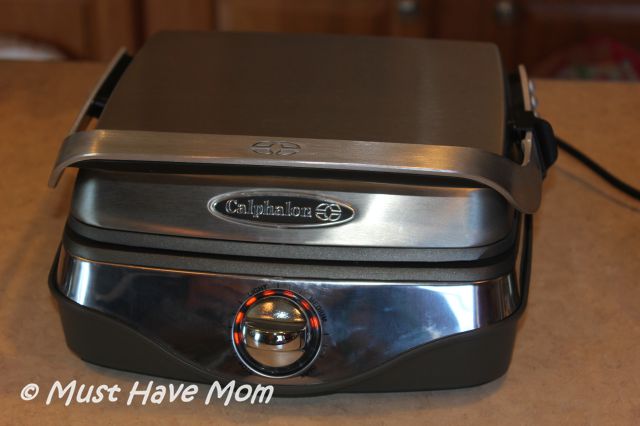 Want to know my favorite part? It's actually non-stick! I mean I don't spray it with oil or grease it all before making anything in it! It releases easily and NOTHING has gotten stuck on it. My old waffle maker was a mess and if I forgot to spray it first then forget it, the waffles were going in the garbage. The true non-stick surface of Calphalon's waffle maker means clean up is a breeze and I don't have to add any extra calories to my waffles to make them not stick to the waffle maker.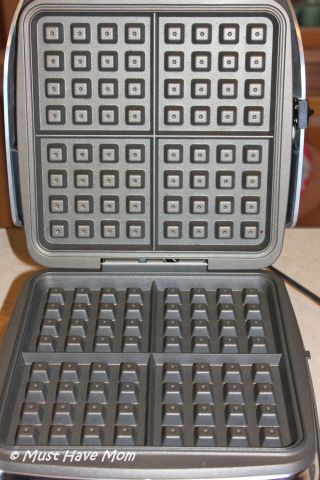 The waffles that come out are thick, delicious and cooked perfectly without ever peeking inside during cooking! When you are done it easily cleans up and the lid locks so you can store it on it's side.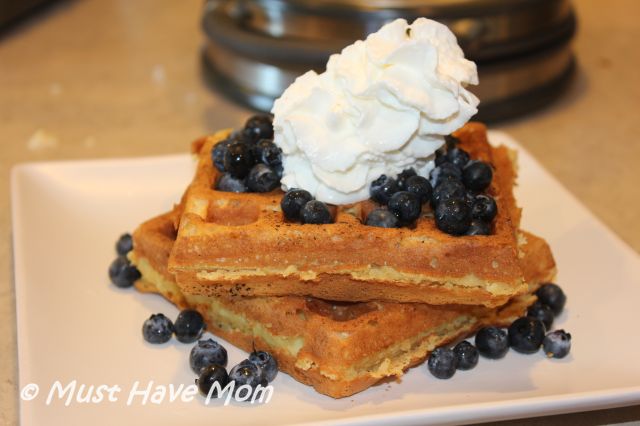 Calphalon's other waffle maker is the round no peek waffle maker. This one is literally just cute! It delivers one adorable round waffle sectioned into triangles. It is smaller in size when compared to the square waffle maker and stores easily taking up less room.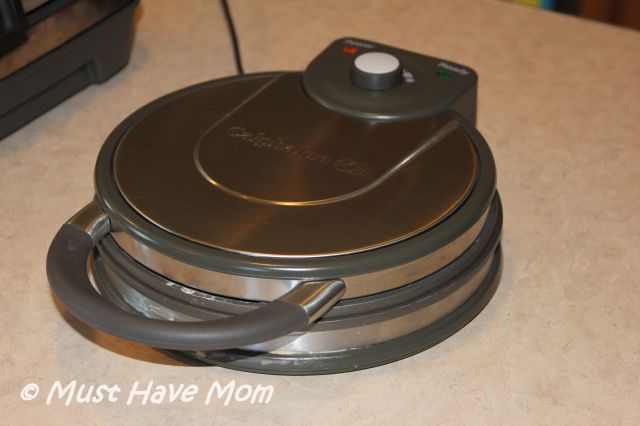 It also boasts a non-stick interior and performs equally to it's square counterpart. It's amazing.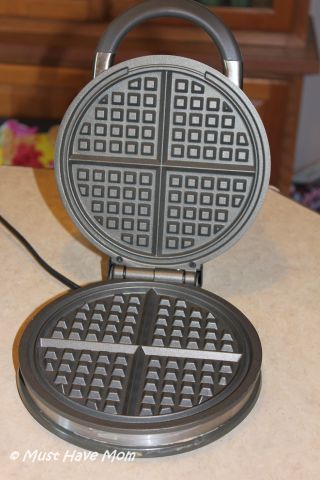 It has a light to dark shade selector so there is no need to peek at your waffle!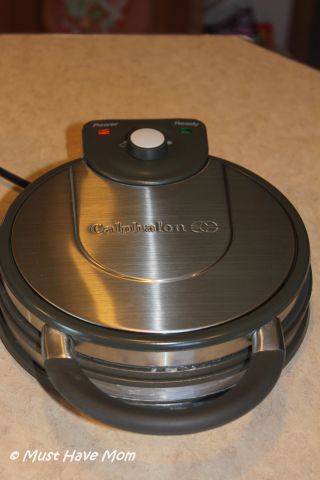 It delivers these adorable triangle sections of waffle or if you prefer you can leave it as one large, round waffle! They come out a little thinner than the square one. It really comes down to preference with which one is the better waffle maker. They both carry my favorite features. The square is better for cooking large quantities at a time so if your family is big you may want to have the ability to make 4 waffles at a time. The round makes one large round waffle compared to 4 square waffles from the square waffle maker. If you prefer a thinner waffle then the round one would be the choice for you!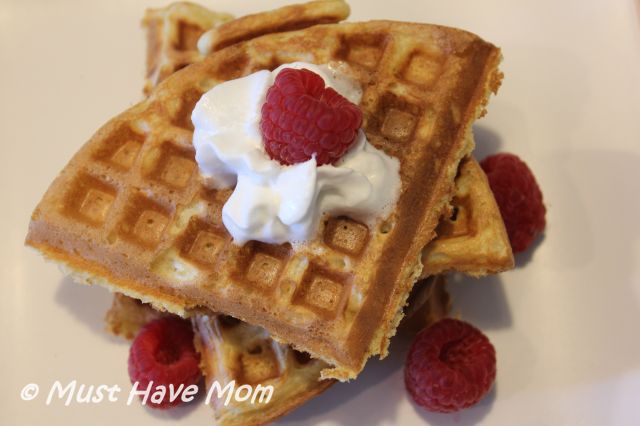 When I make waffles (as pictured above) I use my homemade Pancake & Waffle Mix. I make a big batch of it and it stays good for 3 months. It's so much cheaper than store bought and I know exactly what is in it. No artificial ingredients or anything I can't pronounce! Get my Pancake and Waffle Mix Recipe and print it or pin it for later!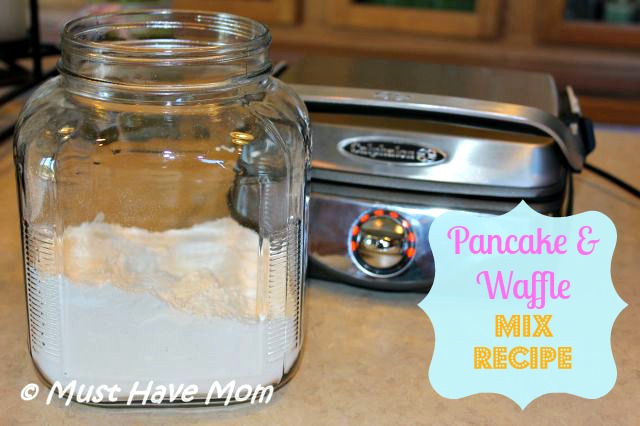 Be sure to stay tuned all week as I share some of my favorite waffle recipes with you! Coming up this week:
You can buy Calphalon's square or round waffle maker on their site or at a retailer near you.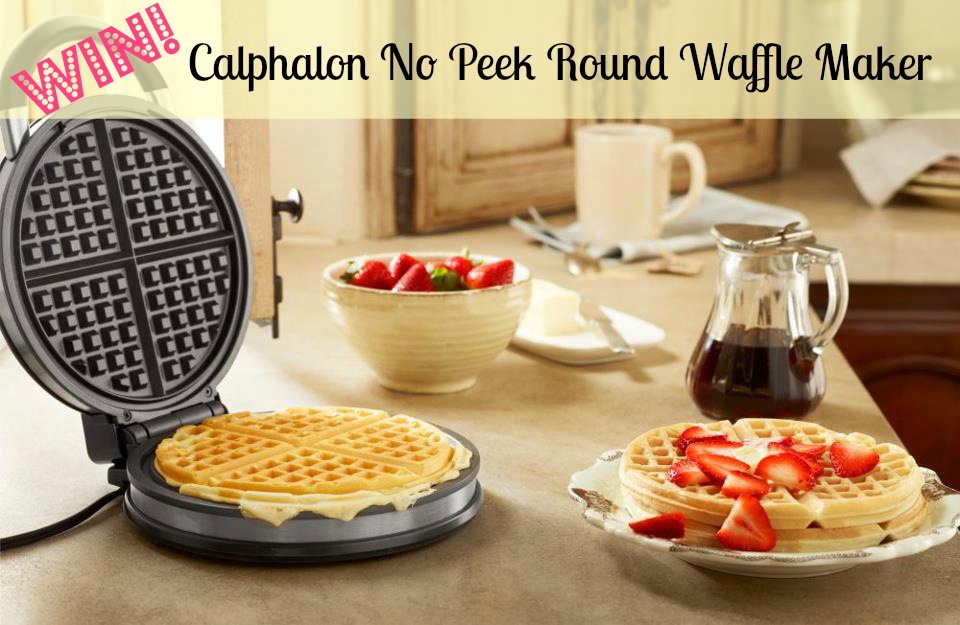 Win! One lucky reader will win a Calphalon No Peek Round Waffle Maker valued at $69.99!!! Enter my Rafflecopter giveaway below for your chance to win! Good Luck!