During the holiday season, it's highly likely that you're going to indulge in plenty of sweet things but it's important that you don't forget about your teeth! With all of the excitement and activities that go on over Christmas, your teeth can often be forgotten but with a few simple tips, you can keep your teeth happy and healthy.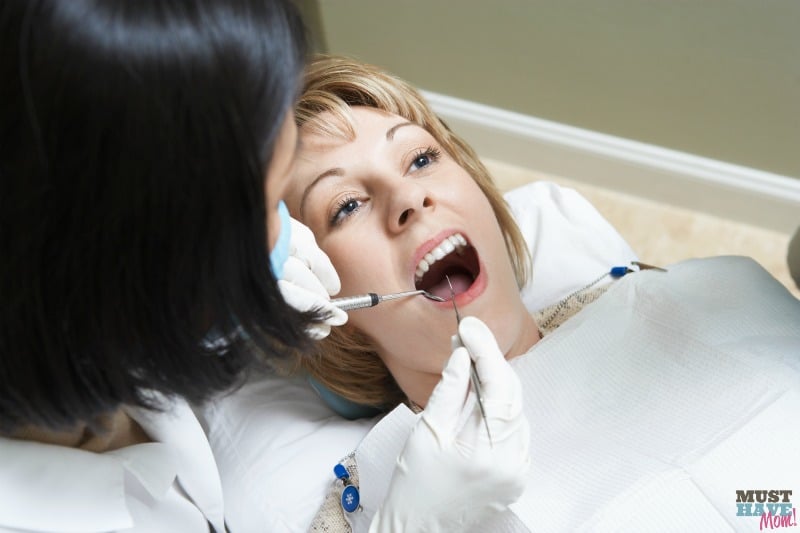 Try to Limit Your Candy Intake
As hard as it may be to resist all of the wonderful sweets that are been offered to you, try to limit how many cookies, popcorn balls and candy canes you consume! Eating too much of these can cause serious problems for your teeth but you don't have to cut them out completely.
Instead, try to have single portions of treats, i.e. a dessert after a meal, and then clean your teeth straight after. This will mean your teeth aren't being exposed to sugar for as long as they would be when you're snacking constantly, thus reducing the risk of tooth decay.
Other things to try and avoid are sticky foods that may stick to your teeth for longer than other food types (e.g. dried fruits); too much alcohol; hard candies that could chip your teeth; and foods that are starchy, e.g. cakes and chips. Eating these in moderation will help to prevent any nasty side-effects and it'll also help if you can rinse your mouth out after eating any of these types of food, as will flossing in between meals.
Foods that won't get you put on the naughty list include lean proteins such as fish, skinless poultry and lean beef; whole grains and fat-free or low-fat dairy foods. Nutritious snacks like vegetables, fruits, yogurt and cheese are also perfect for keeping your teeth healthy.
Snack Smart and Keep Up Your Dental Routine
Nuts are another treat that often get handed out at Christmas and can cause extensive amounts of damage if you try to crack them with your teeth. Avoid doing this and use a nutcracker or, if you haven't got a nutcracker, avoid these treats completely. Is this nut really worth a broken tooth for?
And don't forget to maintain your normal dental hygiene routine, brushing your teeth twice a day and flossing once. In order for you to keep up these habits, place a tube of toothpaste (you can buy mini ones) and a toothbrush in your travel bag, purse or briefcase so you've always got it with you wherever you go. Alternatively, if you can't brush your teeth, keep a pack of sugarless gum handy as this will help to remove food debris and increase the amount of saliva in your mouth.
Don't Dismiss Your Dental Appointments
If you have got a dental appointment due near to the festivities, don't dismiss this. Even though you'll probably have a lot going on, it's important that you honor your regular dental examinations so any potential problems are identified straight away. If you have got tooth decay and you leave this until the new year after you've eaten copious amounts of sweets, the problem could have gotten significantly worse.
And don't forget that a lot of dentists won't be open during the holidays, so if you do have a dental emergency you might need to seek help elsewhere.  If you are traveling somewhere over the Christmas period, pack some pain relief with you and don't forget to take the policy number for your dental benefits with you.
You should also familiarize yourself with who you should call if there is a dental emergency over Christmas. If your dental practice is going to be closed, your dentist may be able to provide you the number of a local emergency dentist. You can also find your nearest emergency dentist by using a directory of 24 hour dentists.
And if the worst should happen and you find that you've broken a tooth, lost a filling or you're just suffering with some painful symptoms, don't leave it until the new year to resolve it. This may only make the problem worse. Even though you will probably like the familiarity of your local dentist, visiting an emergency one if you have got any issues could help to tackle the problem before it gets any worse.
However, by being cautious of what can cause problems with your teeth, you should avoid any of these emergency trips to the dentist. Remember, everything is OK in moderation, just don't forget to rinse or brush your teeth after any naughty snacks!
Mike Plambeck is a dental marketing professional who writes about the world of online dental marketing as well as educational dental health topics. He lives in Lincoln, NE and raises 2 kids, Noah and Dani, along with his wife Marissa.