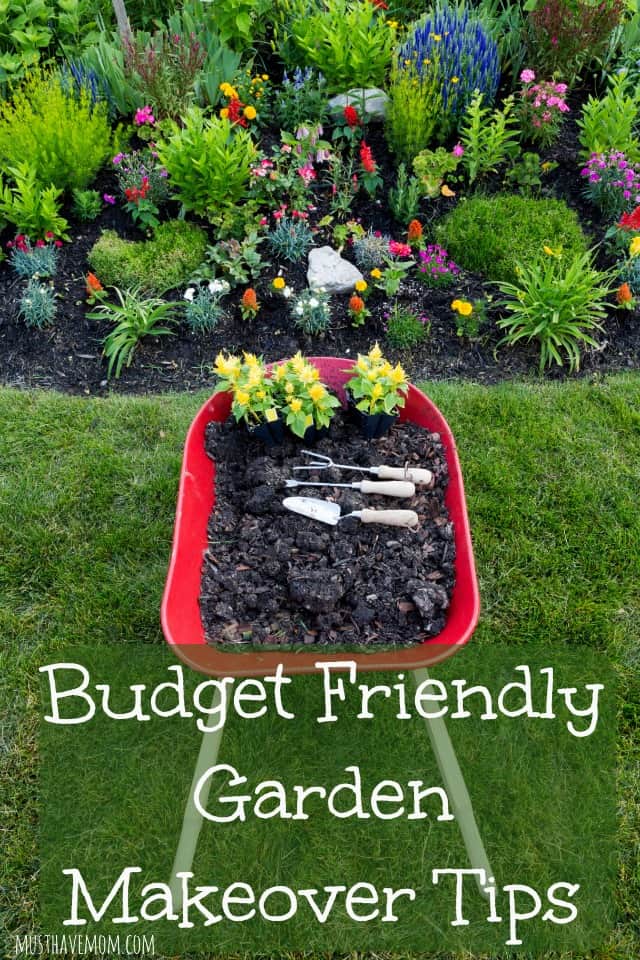 If your garden is looking a little tired after the winter, now is the perfect time to give it a little TLC. A few well-considered features will ensure your yard looks its best all summer, without putting too much strain on your wallet. These budget friendly garden tips will help you take your garden from drab to fab!
Redefine Your Space
This can be as simple as rearranging your outdoor furniture. Think about creating places to sit at different times of the day; havens where you can catch the sun and sip a cool drink. If your patio furniture is looking tired, treat it to a coat of paint or wood stain and coordinate with new cushions and parasols.
Grow Your Own
Pick a sunny spot and make a raised bed where you can grow salads, vegetables and herbs. Use recycled lumber or old pallets to create the edging then fill with topsoil enriched with compost. Sow salad leaf seeds directly into the ground (little and often) to ensure a supply of fresh crops throughout the summer. Kids will enjoy helping to sow quick-growing veggies such as radish while a few zucchini plants will provide structure and interest.
Lawn Maintenance
All garden features, from potagers to ponds, look better set off by a lush, healthy lawn. Regular mowing, watering and feeding are essential for the best results. Remember to water deeply and infrequently to encourage grass roots to reach as deeply into the soil as possible. A healthy root system will result in a healthy lawn. Use an all-in-one weed killer and feed on neglected lawns; be careful not to spread too thickly or the grass can become scorched. If your mower has seen better days you will struggle to keep your lawn well-groomed. Take a look at a good lawnmowers guide to help you find the one most suitable for your requirements.
Planting On A Budget
If you have created a new border you can fill it with colour for free by dividing overgrown clumps of perennials. Each old plant can be divided into two or three new ones. Just dig up the old plant with as large a rootball as possible. Take two garden forks, insert them back to back and pull the clump apart into new, rooted pieces that can be replanted. They will reward you by blooming better than ever. Use annual seeds such as calendula, nasturtium and candytuft to temporarily fill gaps until your border becomes established. Farmers' markets are a good source of cheap plants and neighbors who garden will often be glad to offer cuttings, advice and surplus plants.
Vertical Accents
One or two vertical accents will add interest to a flat, featureless plot and help carry the eye around your outdoor space. Opt for a tree such as a crab apple, with decorative bark, blossom and jewel-like fruit, that will be attractive throughout the year. If you don't have space for a tree, consider tall plants such as Verbena Bonariensis. Its tall, swaying stems bear clusters of tiny mauve flowers from May through to the first frosts. Nectar-loving butterflies, bees and moths adore this plant and because it is so delicate it can be planted even at the front of a border.