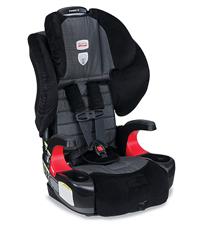 Danika is growing by leaps and bounds and while she is already starting Kindergarten this year one thing she is not quite ready for is to graduate from a car seat to a booster. The Britax Pioneer 70 was the perfect choice for her stage as it is both forward facing car seat and converts to a booster seat. It has a 70-pound Weight Capacity in Harness Mode which allows your child to remain harnessed up to 70 lbs. Personally I would much rather she remain in a harness for as long as possible since it's much safer to have a five point harness than just a seat belt.

Danika LOVES her new car seat and was thrilled to sit in it. She says it is comfortable and she loves the cup holders. As her Mother I love the safety features. The Pioneer 70 boasts a broad range of safety features making it an ideal pick:
Base with SafeCell Technology designed to keep your child safe and secure in a crash by compressing and significantly lowering the center of gravity, reducing the forward movement of the car seat
Integrated Steel Bars strengthen the connection to the vehicle and reduce forward flexing of the child seat during a crash

True Side Impact Protection provides deep side walls and a head restraint with energy-absorbing EPS foam to distribute crash forces, shield from vehicle intrusion, and contain the head, neck and body while keeping them "in true" or aligned
The installation was a breeze and my husband had it installed in no time. The Easy-Access Belt Paths make it easy to see where the belt needs to go. The Energy Absorbing Versa-Tether anchors the top of the car seat to the vehicle using a two-point attachment, minimizing the amount of forward movement of the car seat. Stage-released stitching helps reduce the crash forces reaching the child. I appreciate very much the easy-remove cover which allows easy cleaning without disassembling or uninstalling the car seat. That is a lifesaver when you get a spill in the seat!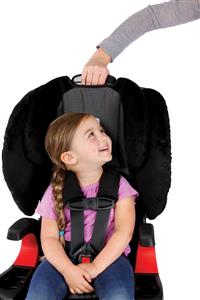 Another favorite feature of mine is the Quick-Adjust No-Rethread Harness which allows you to easily adjust the harness shoulder height and head restraint from the front of the seat without disassembling the harness straps. How many times have you had to take apart the whole seat just to move the straps or headrest? It drives me nuts! Now adjusting the seat is quick and easy.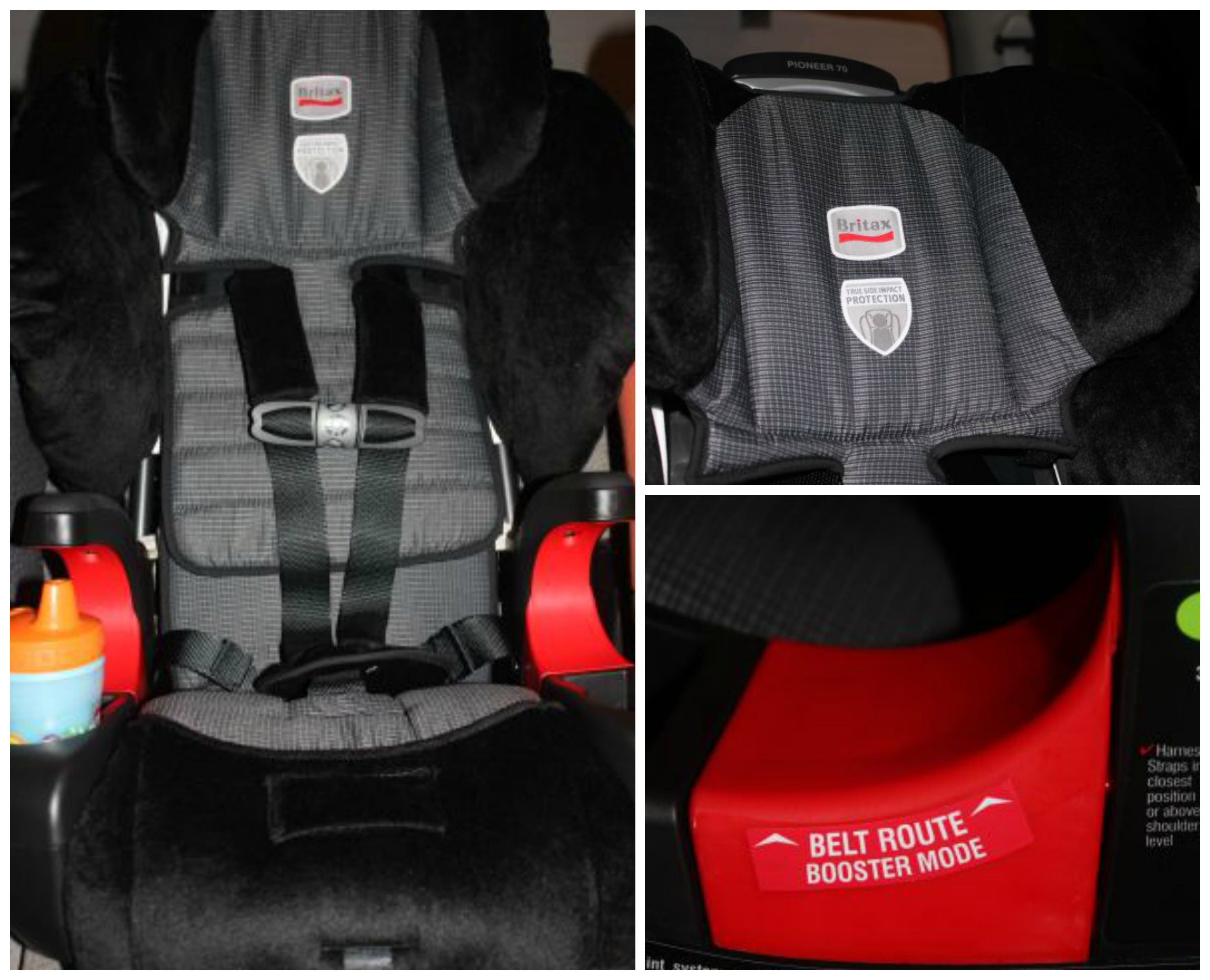 Once your child outgrows the car seat mode you can use the booster mode and it easily converts without removing the harness straps. It has a 110-pound Weight Capacity in Booster Mode for safety and comfort.
I am beyond impressed with the Pioneer 70 and it's vast array of safety and convenience features for both mom and child. Even better is that it fits in our middle row seating in our minivan between two other full size car seats. It's narrow enough to fit three in a row but wide enough to still be very comfortable for Danika.
You can buy the Pioneer 70 Car Seat & Booster from a retailer near you!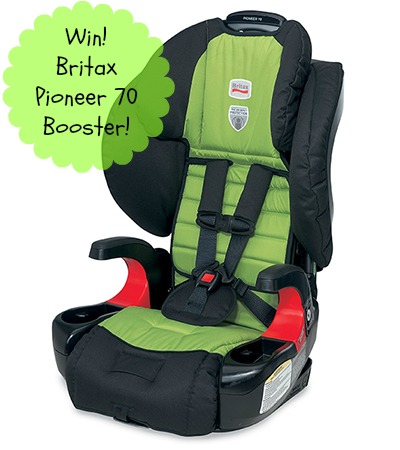 Win! One lucky reader will win a Britax Pioneer 70!! Enter below for your chance to win!
Be sure to head over and enter Mom Spotted's Britax giveaway too!