For every little girl on your Christmas list that loves dolls, they will love my next Top Pick for Christmas. The Bratz Boutique Cloe doll is obsessed with sparkling outfits and anything pink! Cloe also loves animal prints! Her personality and style really show with her very own boutique! Little girls will love Cloe's accessories and fashion sense.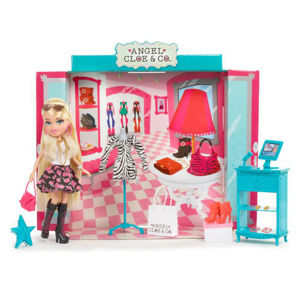 The packaging that Cloe comes in doubles as a Boutique for her to shop in. I think one of the coolest features is that the cash register has a scanner that really works and beeps! It comes with a doll stand that also doubles as a mannequin! They've really thought of everything with this set.
Accessories include:
* 1-Pair of sunglasses
* 1-Shopping bag
* 1-Shoe box
* 1-Purse
* 1-Additional outfit
* 1-Extra pair of boots
* 1-Bracelet
* 1-Brush
* 2-Pair of earrings

MY LATEST VIDEOS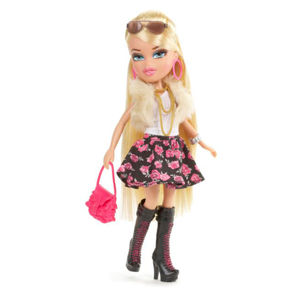 You can buy the Bratz Boutique dolls at a store near you or online for $29.99 with FREE shipping! Cloe and her friends make a great gift idea for every little girl who loves dolls! She comes ready to play and don't forget to save the box and use it as her boutique! You can enter to win a Bratz Boutique doll by entering my Rafflecopter giveaway below. You can also earn 2 bonus entries into my giveaway by entering Jennifer's Hallmark giveaway! Good Luck!
*Site Disclosure: Products providing by company or representing PR firm for review purposes only. No compensation was received in exchange for this post. My opinions are my own and reflect my personal experience with the product.