This is a sponsored post written by me on behalf of Payless. All opinions are 100% mine.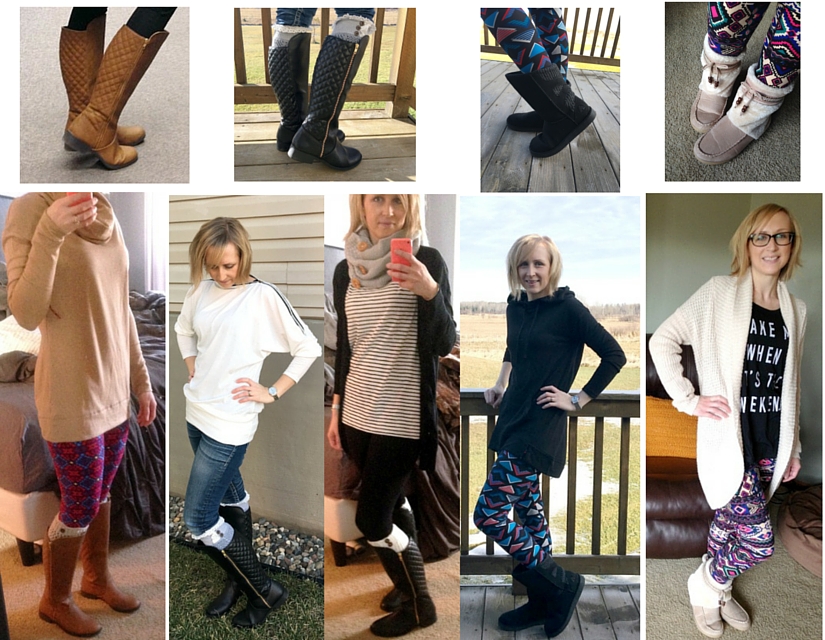 Here in Northern Minnesota if there is one thing I look forward to come Fall and Winter it is breaking out the boots and getting my cozy clothes out! This season I had a dilemma because after four pregnancies my feet have grown and I no longer had boots that fit. I wanted some "staple" boots to add to my wardrobe including a pair of brown and black boots, soft boots and some boot style slippers to wear indoors with my leggings. I knew that my wish list would probably bust my limited clothing and shoe budget so I needed to be resourceful and find the absolute best deals on the fashionable boots I craved. I will show you how to style some cute mommy fashions with budget friendly boots and I'll show you how I managed to come in under budget.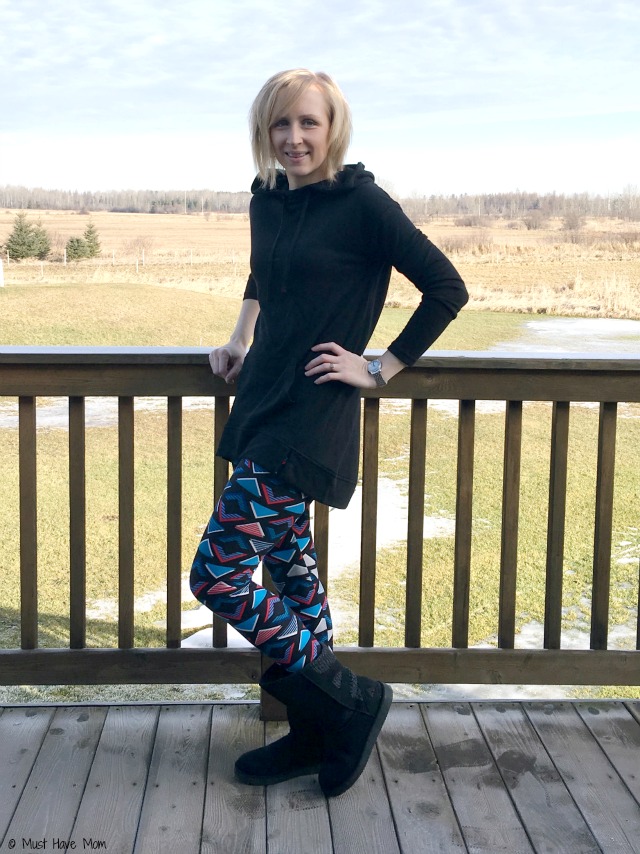 If you haven't caught on yet, leggings are a HUGE trend. Search LuLaRoe on Facebook…wait don't do that, it's addicting. Anyway, if you love leggings as much as the rest of the population then be sure to read my post on mistakes to avoid when wearing leggings! This is by far my favorite pair of LuLaRoe leggings and I needed a pair of cozy boots to wear with them.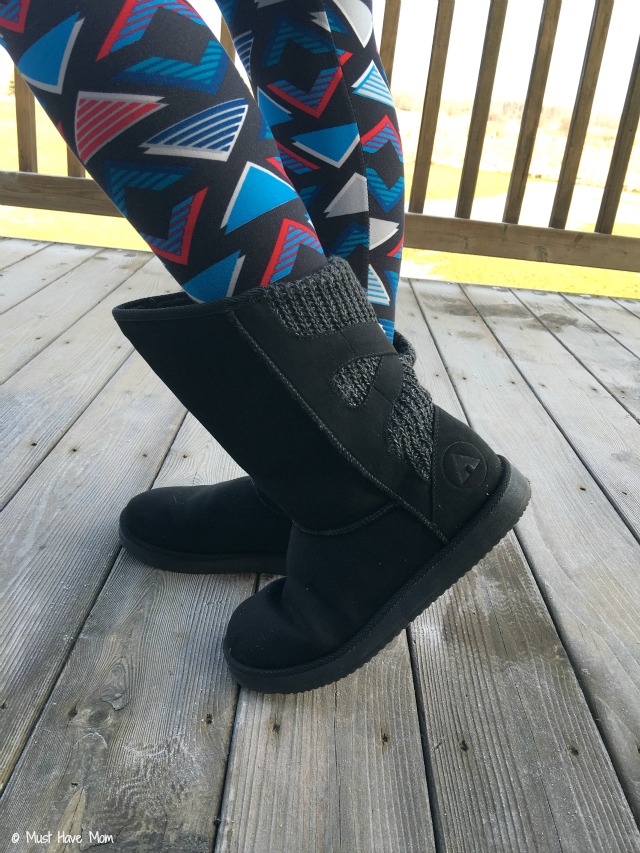 I found these adorable Vale Sweater Back Boots that pair perfectly with leggings. Not only that but they are so soft and warm too! They are ridiculously comfortable! I got a pair in black and one in cognac and I wear them all the time! I snagged these 50% off plus I used a 20% off coupon so they came out to be just $23.99! They are currently on sale for 50% off and they have a 15% off coupon on the site! Plus sign up for their emails and they will send you coupons you can stack on top of these great sales!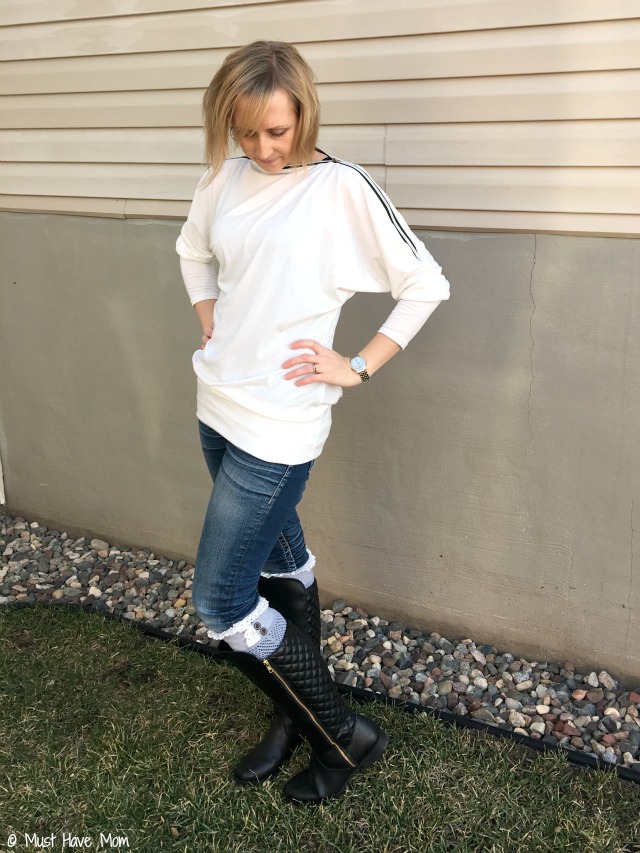 I really needed a nice pair of black boots to wear with skinny jeans. These Tyson Quilted Boots were exactly what I wanted and so much more! I love the quilted detail on the back! I love them so much I also grabbed a pair in brown! These are also currently 50% off and you can stack a coupon on top of that and get them for as little as $27.99 (down from $69.99)!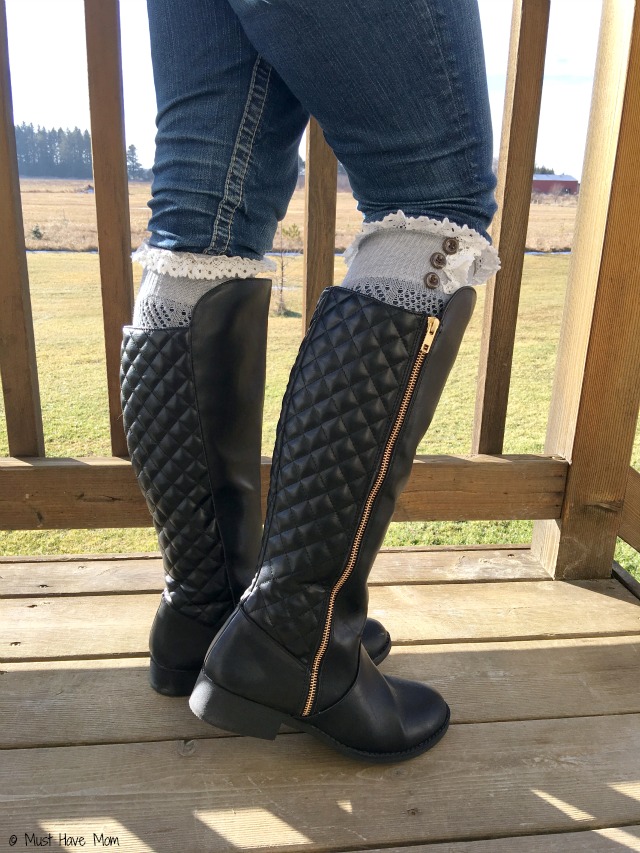 I paired them with a pair of leg warmers which are also 50% right now! I love boots with boot socks! They make great stocking stuffers too!
Did you know Payless also has slippers?! I found a pair of adorable Tribal Bootie Slippers that I wear with my leggings around the house. Heck, I even bring them with when I visit other people because I hate having cold feet! Psst! These are also 50% off right now! Run on over to Payless and grab a boot for every occasion while they are on sale!! Don't forget to use a coupon too. Plus check out their huge holiday collection and their assortment of shoes for the whole family! I also snagged my 7 year old daughter a pair of adorable boots she was eyeing up! Our next trip there will be to pick up holiday shoes for the whole family!
Follow Payless on Pinterest for more inspiring ideas that will boost your fashion without busting the budget!