I've been busy sharing all of our favorite STEM toys with you. I have compiled my favorite STEM toys in one easy to reference STEM gift guide so you can easily compare them!
STEM Toys
STEM stands for Science, Technology, Engineering and Math. STEM toys aim to challenge and engage children while building the four STEM skills. We have been testing out tons of STEM toys so we can bring you only the BEST STEM toys for kids! These are our favorites and the STEM toys that really challenged and engaged my kids.
If you know a child that loves building, constructing and figuring out how things work then they will love STEM toys. Be sure to choose a toy that is at their age or learning level so they are challenged but not frustrated by it. It can be difficult to choose the very best robot, game or stem toys for your little future engineer or scientist so we are happily here to help sort out the very BEST amongst the sea of contenders.
Stem Toys For Ages 5 and Up
Kids can start engaging with STEM toys from an early age. These STEM toys are geared towards kids ages 5 and older.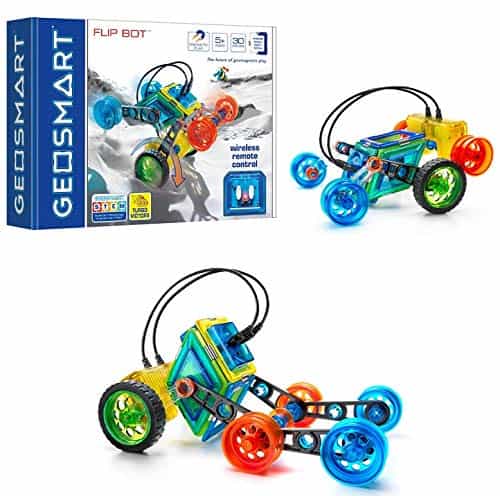 GeoSmart Flip Bot is a 30-piece geomagnetic construction set that includes turbo motors to help your remote-controlled vehicle zoom, spin, and flip over! An ideal STEM magnetic construction set, GeoSmart enables fun learning at home and in the classroom. Featuring bright colors, strong magnetic pieces and a patented double-safety system, GeoSmart offers unsurpassed safety and durability for endless creative play!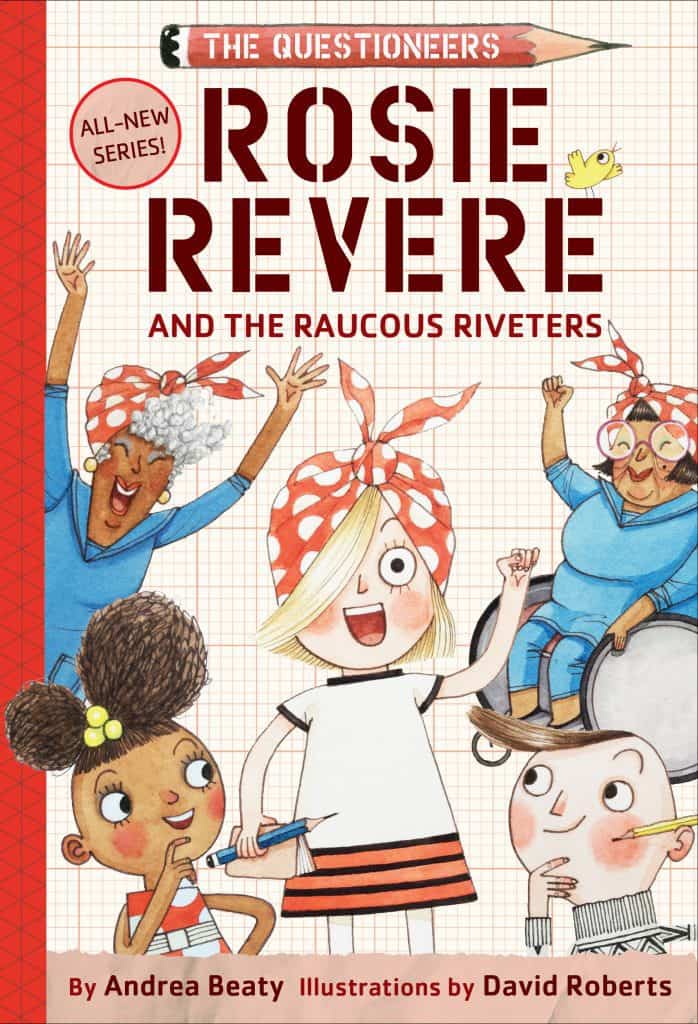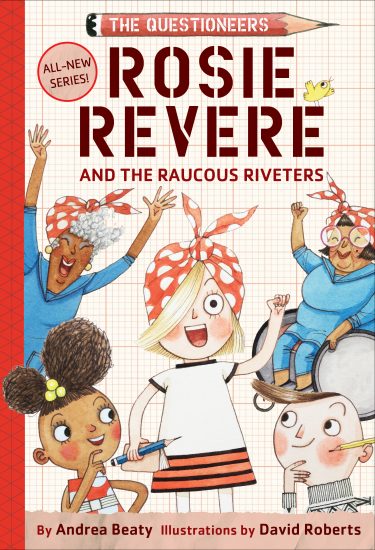 The Questioneers series is a celebration of STEM, perseverance, and passion. Like its characters, Iggy Peck, Rosie Revere, and Ada Twist, every budding architect, engineer, scientist, mathematician, and leader, will become inspired to solve everyday mysteries and come to think more critically about their world. Most importantly, they will learn that despite the inevitable difficulty in achieving success, they should always continue to "Read. Question. Think."—and never give up on their dreams.
We reviewed this book in detail here.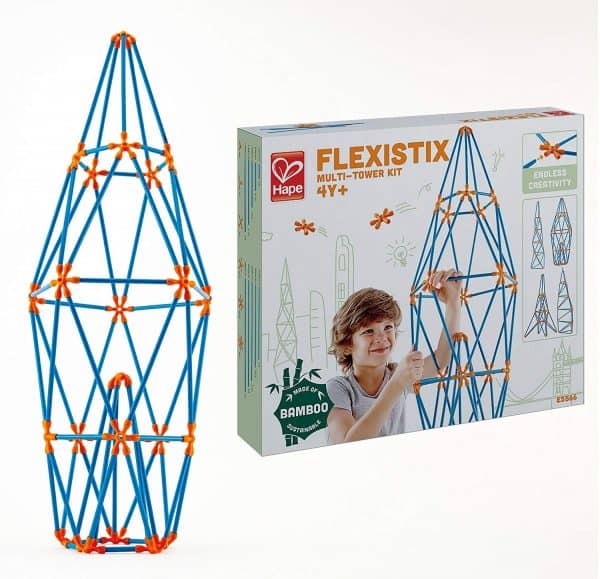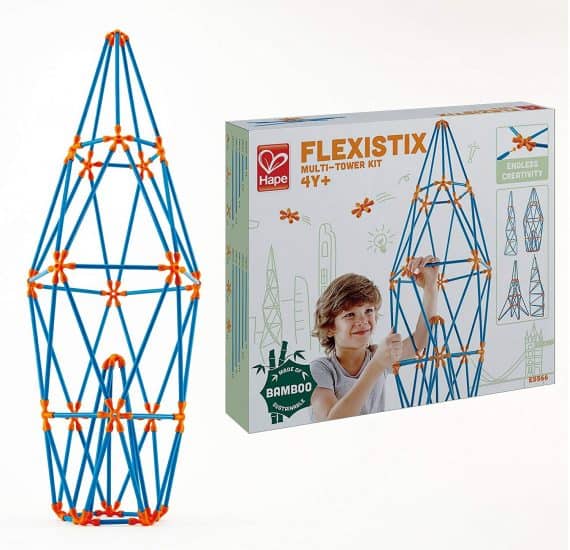 The new Flexistix range from Hape encourages building, constructive problem-solving, and imaginative thinking. Build some of the world's most famous towers with this fun Flexistix kit! The bamboo sticks and flexible silicone connectors can be arranged to make four separate projects, not including the ones your child designs themselves! Durable child-safe paint finish and solid bamboo construction make this a toy your child will love for years to come.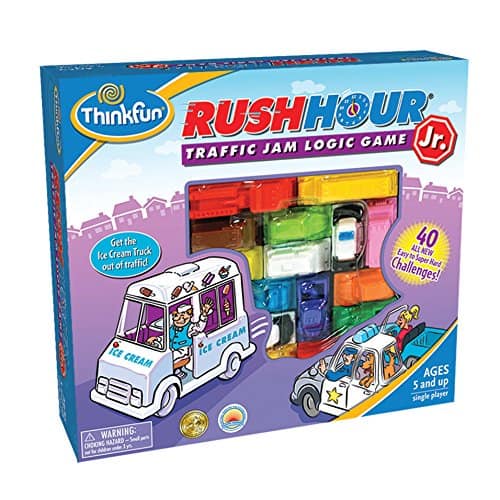 Rush Hour Jr. is one of ThinkFun's popular stem toys for boys and girls, and is the junior version of international bestseller Rush Hour. It's a traffic jam game that comes with 40 challenges of increasing difficulty, from beginner to expert, and is one of the best gifts you can buy for kids who like smart games and a challenge. Playing through the increasingly difficult challenges will improve logical reasoning, spatial reasoning and planning skills, all through fun gameplay.
Stem Toys For Ages 8 and Up
Kids ages 8 and up will enjoy these STEM toys for hours of learning and fun!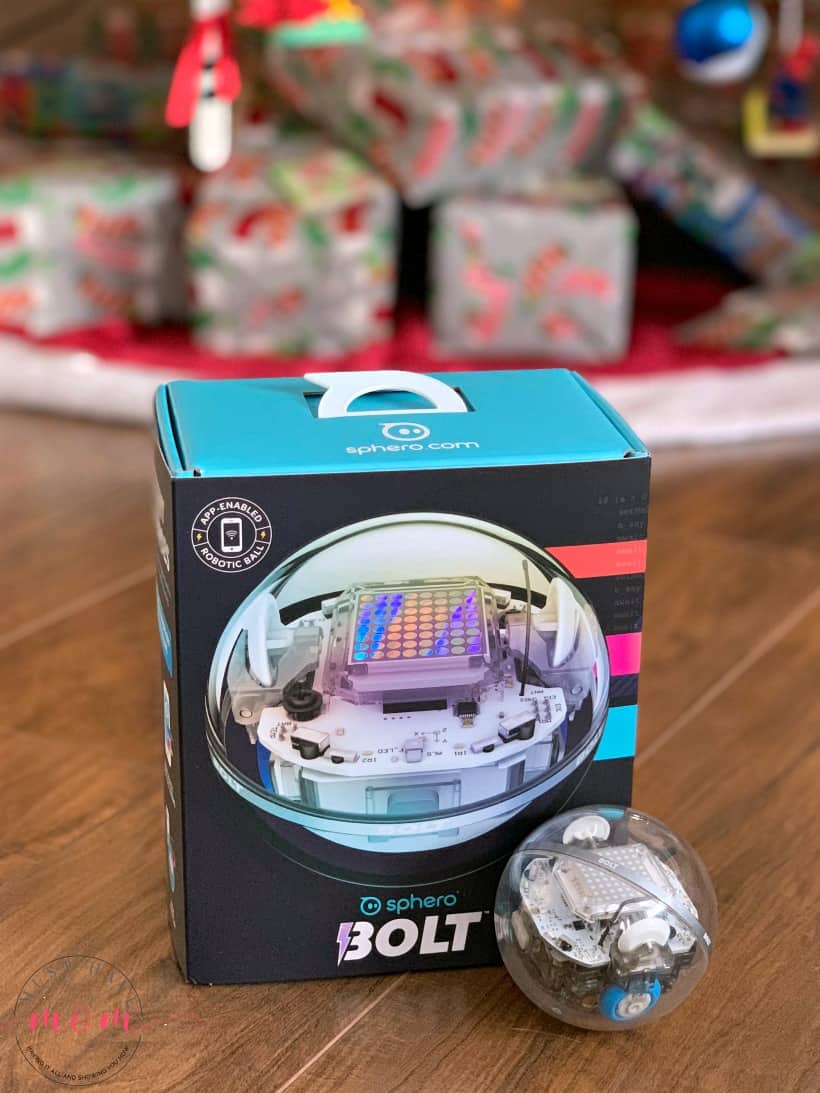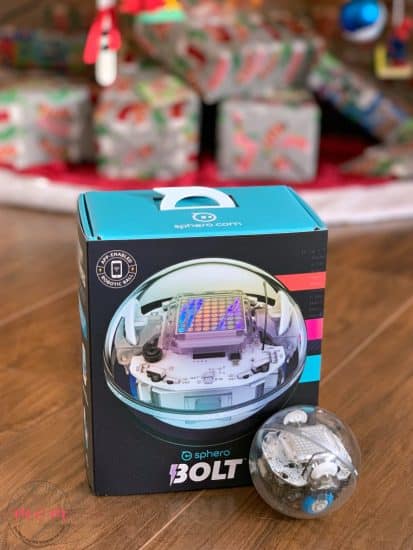 This app-enabled robotic ball provides endless opportunities to be creative and have fun while learning. Download the Sphero Edu app from nearly any mobile or desktop device, to program the Sphero BOLT. There are awesome community-created activities, or just drive and play your Sphero BOLT!
The Sphero BOLT has a brilliant 8×8 LED Matrix that animates and displays real-time data which kids will love. You can create and customize games and learn to code by drawing on your screen, using Scratch™ blocks, or writing JavaScript text programs. Read our detailed Sphero BOLT review here.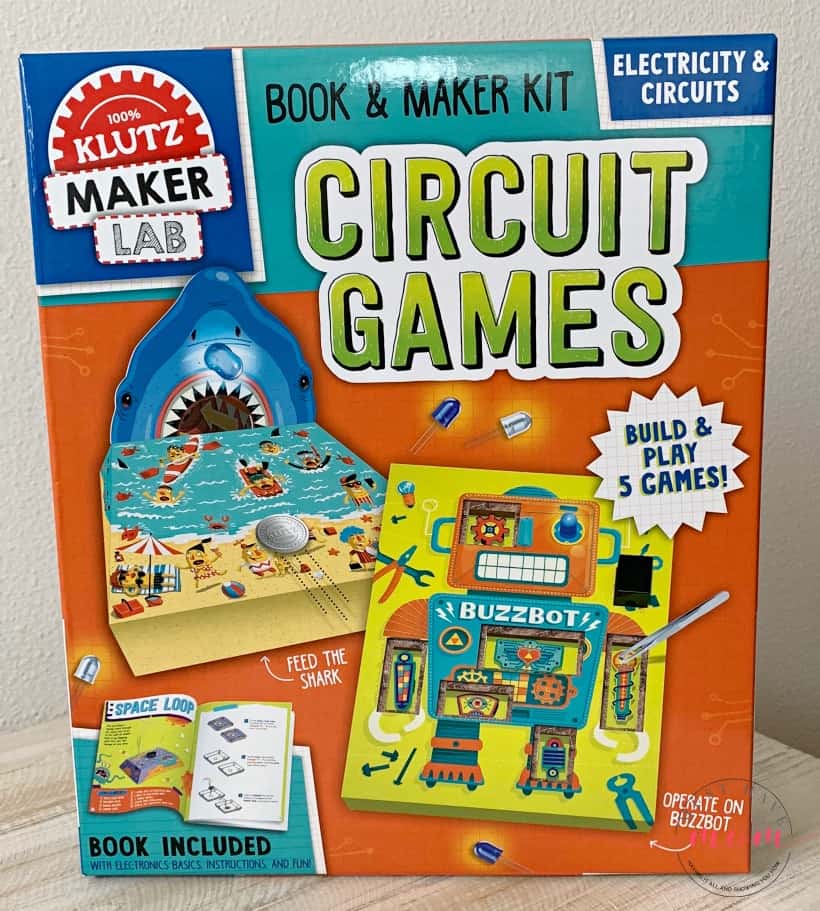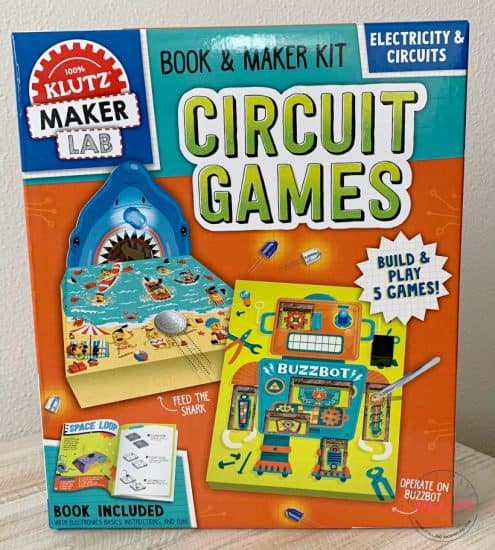 Spark your interest in circuitry with Klutz Maker Lab Circuit Games! Get ready to be amazed with this electrifying combination of five circuit games to build from scratch. Use actual electronic components to construct a DIY operation game, compete with friends in a Space Loop race, assemble a quiz show board, and more. A step-by-step book of instructions teaches you how to be a maker by adding wires, LEDs, and buzzers for super-charged fun. Read our detailed Klutz Maker Lab Circuit Games Review here.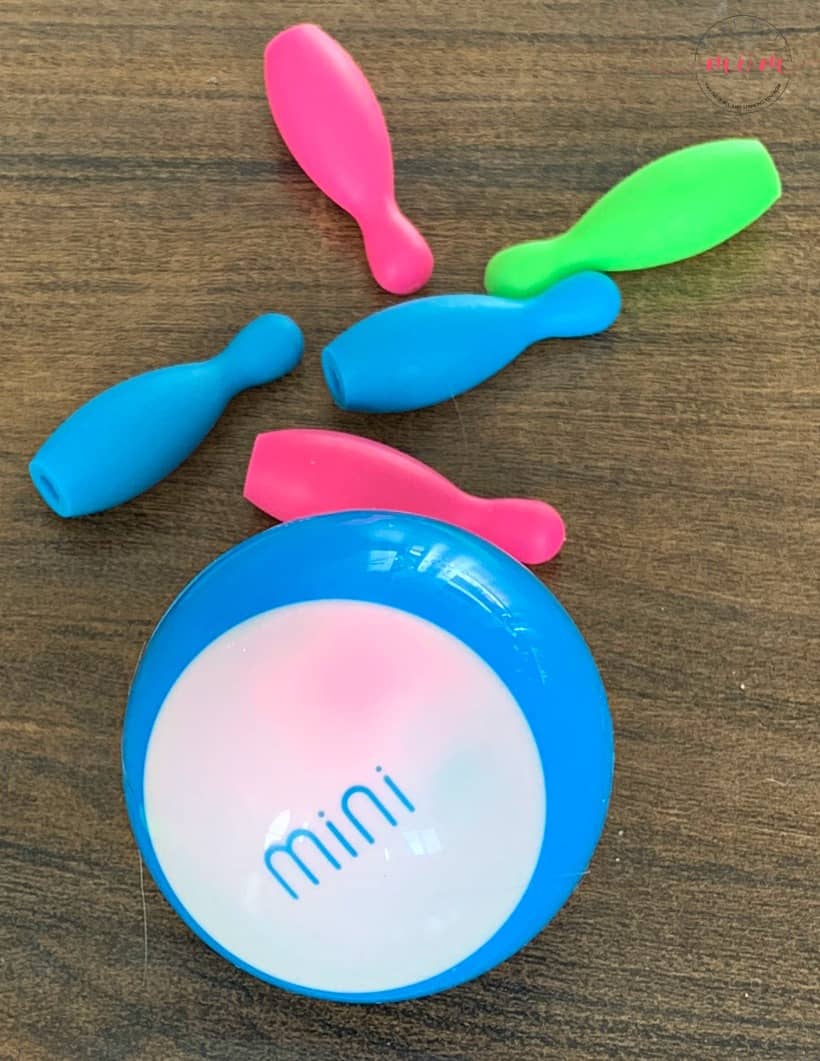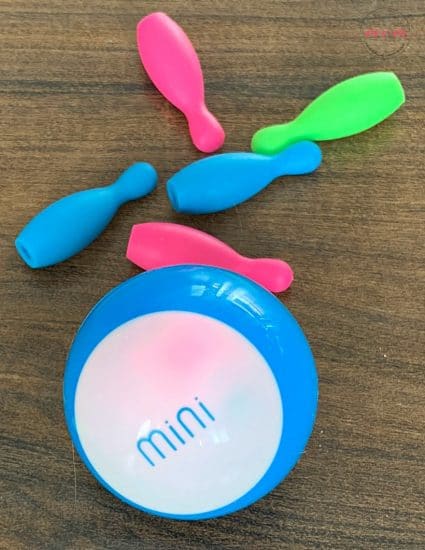 Little robot. Lotta fun. Sphero Mini fits a huge experience into a tiny robot the size of a ping pong ball. Aside from driving and addicting games, get the ball rolling just by using your face. Yes, you read that right. Face Drive is a crazy, first-of-its-kind feature that uses facial recognition technology to drive the ball. And thanks to the beauty of app updates, there's always more features on the way. Read our full Sphero Mini Review here.
Where To Buy The Best STEM Toys
You can buy all of our featured STEM toys on Amazon! We have provided links below for your convenience. Any of these stem gifts would be a great gift for boys or girls interested in building, science, technology and tech!
Pin Best STEM Toys Gift Guide