In my hunt for the best stem toys 2018 I came upon circuit games! They are really neat stem games that teach kids while they play. We tested them out to see how they worked and if my 8 year old son was interested or bored. Read on to find out!
This post is part of a sponsored campaign for Klutz. I received compensation for my participation, but my review and opinions are my own.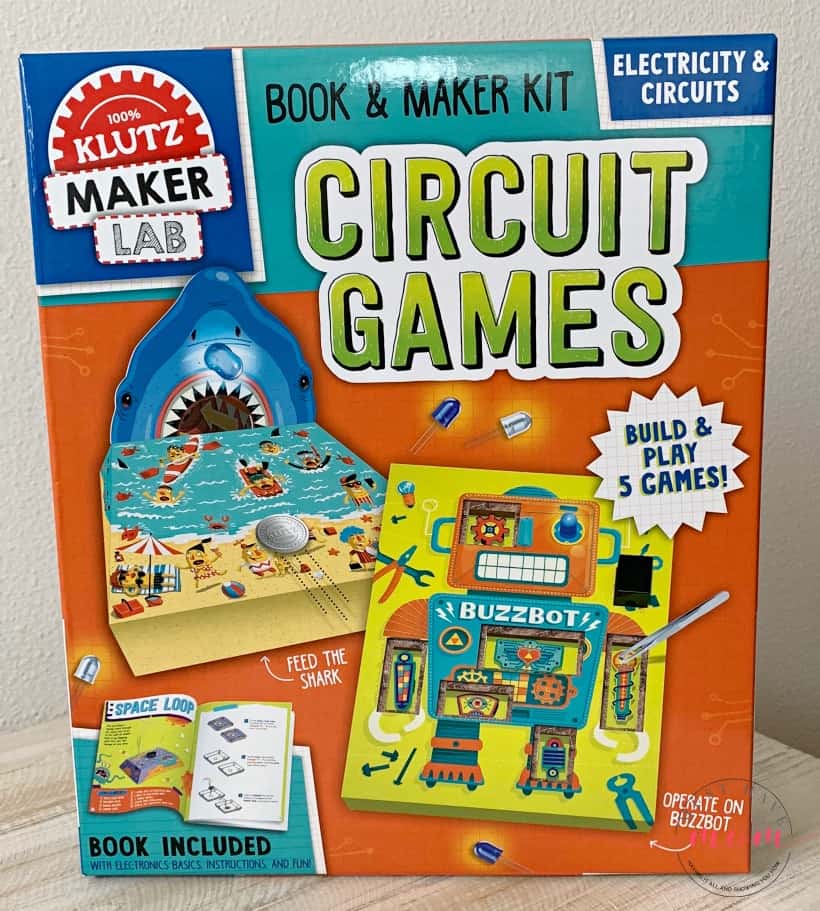 Stem Toys
If you aren't familiar with Stem Toys you may be wondering, "What are stem toys?". Stem stands for Science, Technology, Engineering and Math. Stem toys encourage kids to develop skills in the areas of science, technology, engineering and math while having fun at the same time.
As a parent, I love stem toys because they are educational and develop skills that my kids already have and are interested in.
My kids love stem toys because they are cool and intriguing. I have found that they challenge my children in good ways and help them grow their skillsets.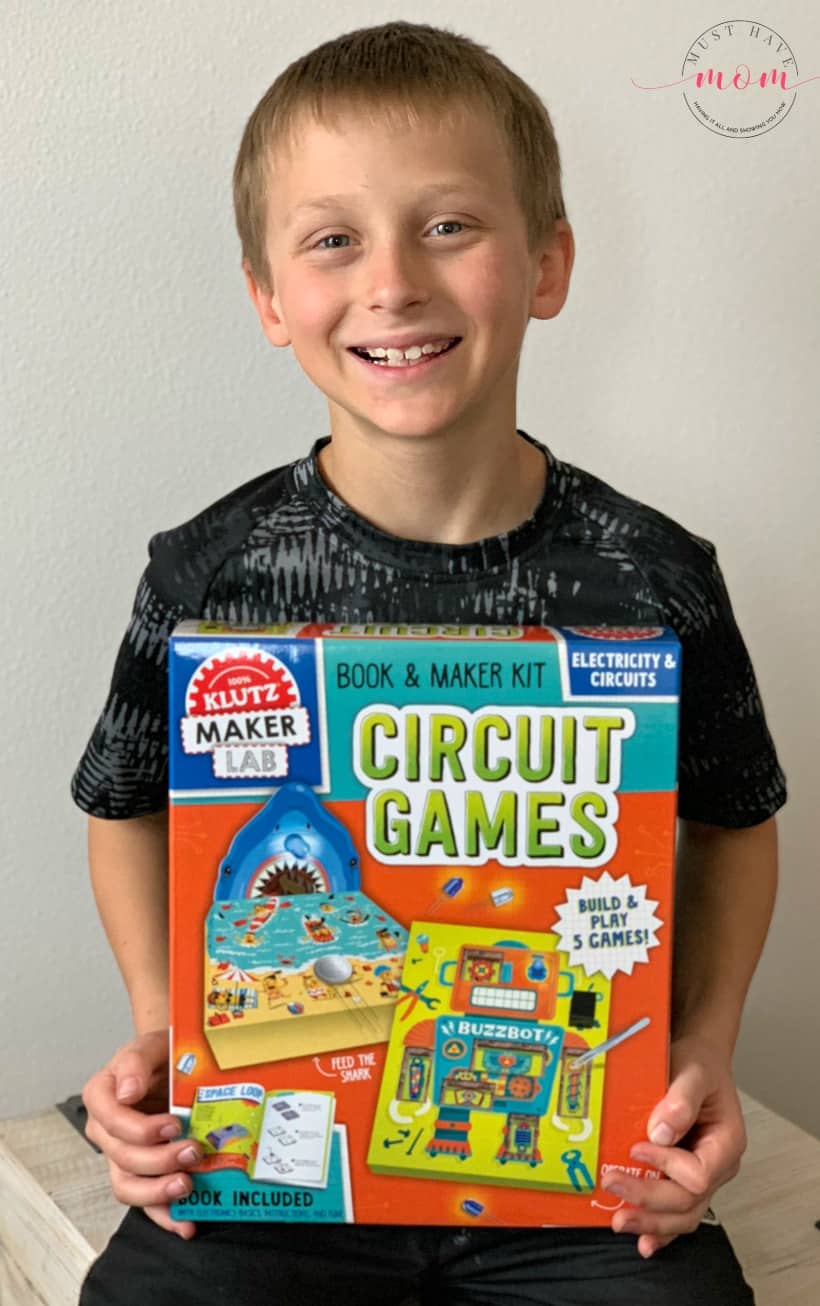 Best Stem Toys 2018: Stem Games
In my hunt for the best stem toys 2018 I have found a fun new category of stem toys, stem games! Stem games challenge kids in new ways that are fun and educational. In particular, we found circuit games are a ton of fun and they are inexpensive too! I'll show you our favorite stem circuit game that we found which is the perfect stem educational gift idea for boys and girls.
Klutz Maker Lab Circuit Games
The Klutz Maker Lab Circuit Games is a boxed set of stem games that includes five circuit games kids can build from scratch while learning about circuitry! Kids will use actual electronic components to construct a DIY operation game, compete with friends in a Space Loop race, assemble a quiz show board, and more. My son was so excited for these stem games and the idea of working with real electronic components.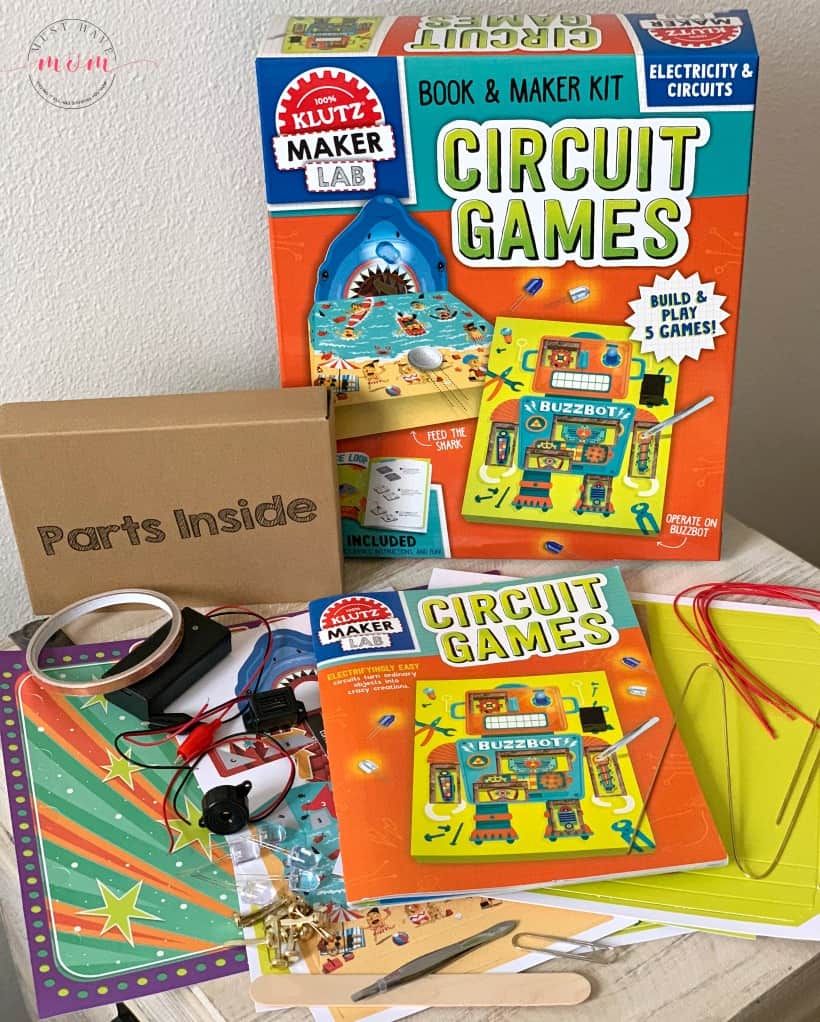 Included in the Klutz Maker Lab Circuit Games set are:
a step-by-step book of instructions that teaches you how to be a maker by adding wires, LEDs, and buzzers for super-charged fun.
AA battery holder – You'll need 2 AA batteries which are not included.
Popsicle stick
2 blue LEDs
3 white LEDs
Paper clip
Craft wire
Coated wire
Copper brads
2 buzzers
Paper craft game pieces
Metal tweezers
Inside kids will find five different stem circuit games that they can create! My son decided to start with the popsicle stick flashlight and once he assembled that he moved on to the space loop race. The Klutz Maker Lab Circuit Games kept him busy for HOURS!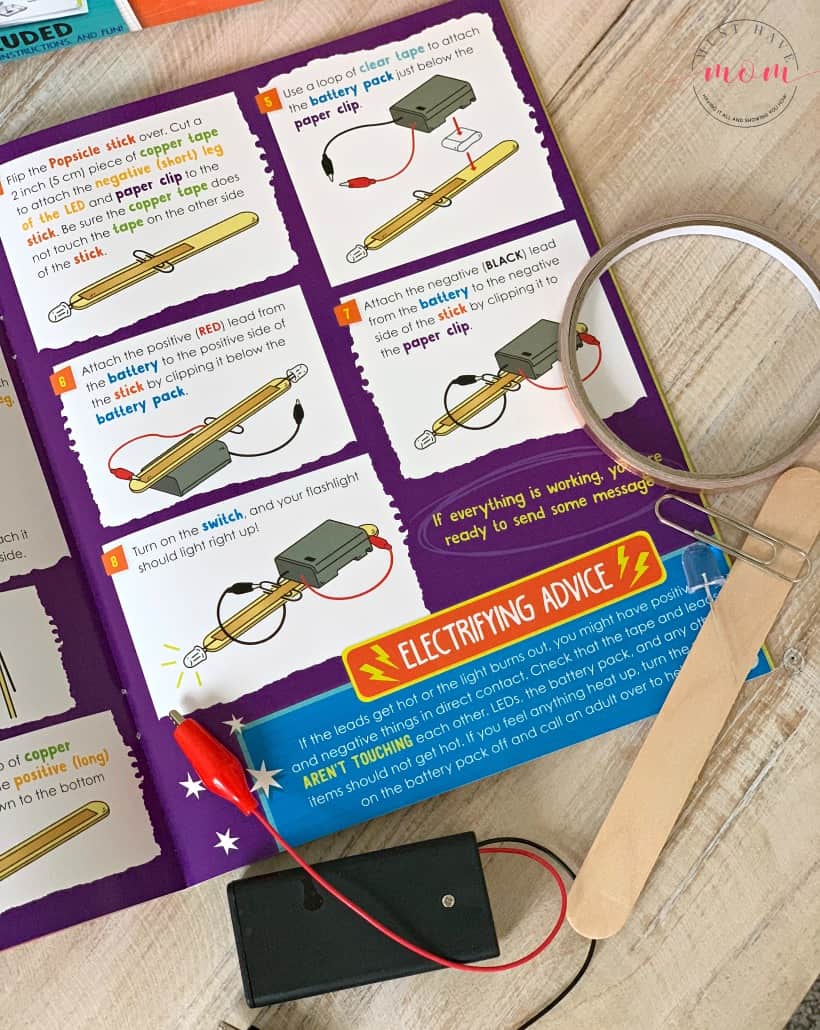 My son Aiden loved working with all of the real electronic components and loved following the directions to create something that he didn't think was possible to create on his own. It challenged him to step out of his box and try something new and challenging. The biggest reward came when he finished and was able to feel the sense of accomplishment that comes with conquering a new challenge and skill.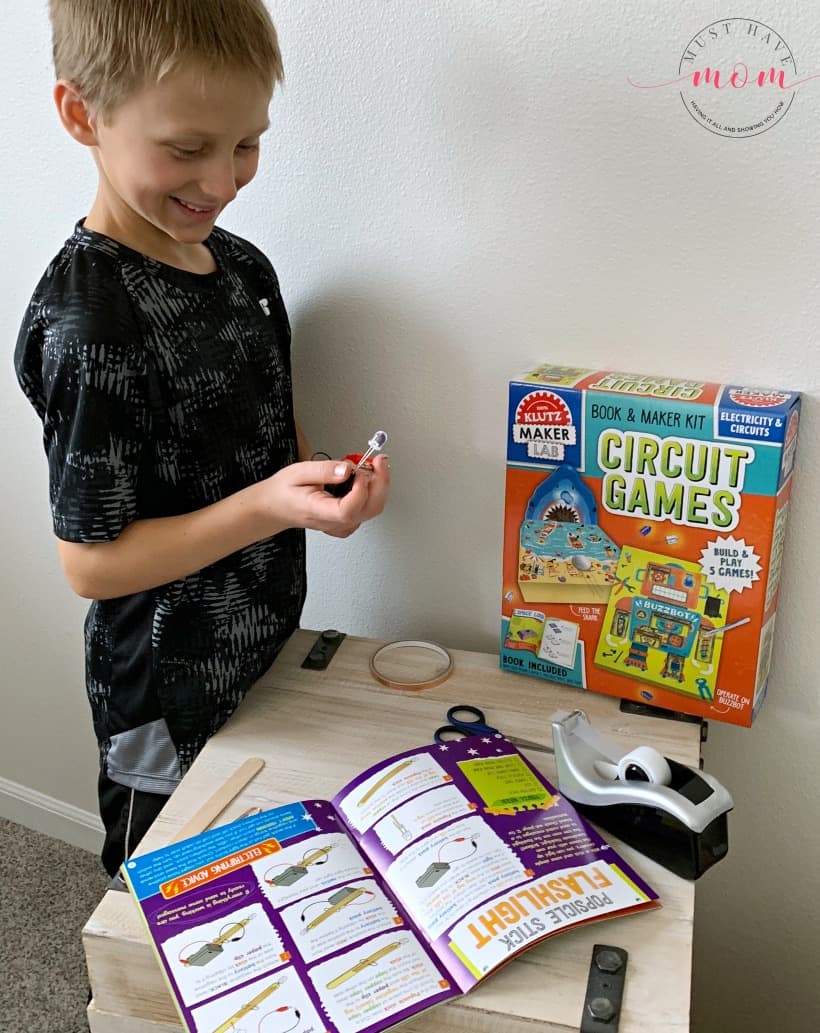 If you have a son or daughter that loves stem toys and stem education then they will flip over the Klutz Maker Lab Circuit Games. I love that it includes five different games they can make so that the fun doesn't end with just one! Once they conquer one they can move on to the next stem game and continue to be challenged and learn new skills.
Stem toys are a GREAT gift idea and I love that they challenge and entertain my kids WITHOUT contributing to the toy clutter in our house! Klutz Maker Lab Circuit Games are ideal for kids ages 8 and up! Both boys and girls alike will enjoy this stem games set!
Buy Klutz Maker Lab Circuit Games
You can buy Klutz Maker Lab Circuit Games from Scholastic or on Amazon.
Pin Best Stem Toys 2018 Circuit Games