This is a sponsored post written by me on behalf of Chase Ultimate Rewards. All opinions are 100% mine.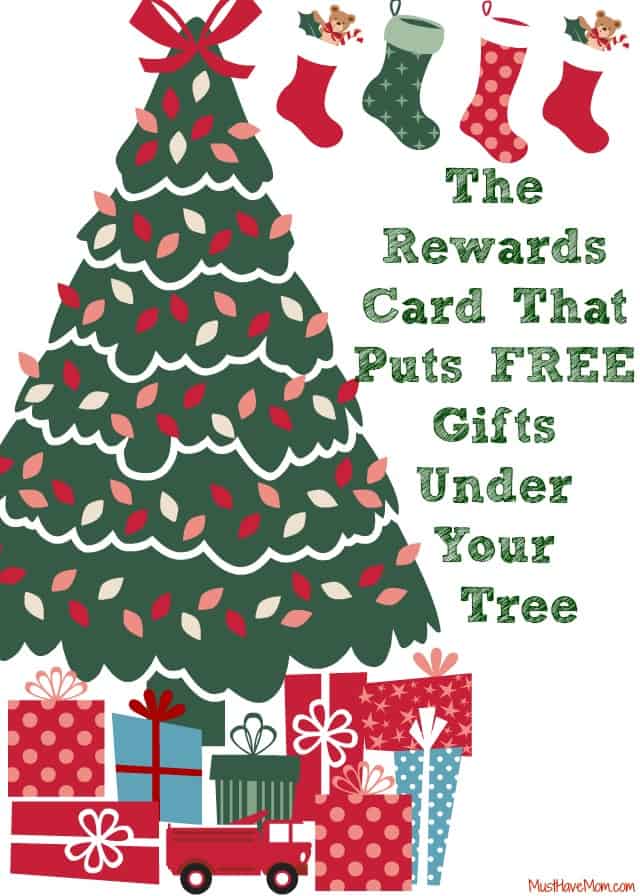 Tis the season for holiday shopping! I've been busily making my lists and checking them twice to ensure I don't forget anybody! I love Christmas shopping. It's so much fun to give someone a gift that they love and feel that warm, fuzzy feeling inside when you've watched their face light up. As you shop this year wouldn't you love to get free gifts under your tree? Who wouldn't?! I'm going to tell you how!
I have always had credit cards and I have not ever had credit card debt. I'm a big believer in using credit cards responsibly and not buying things you can't afford. As you shop for the holidays, chances are you are spending a pretty good chunk of change on all those holiday gifts. Why not earn FREE rewards at the same time?
A couple of years ago I became an Independent Thirty One consultant, selling Thirty One bags. When I would put my customer's orders in I would have to put the entire order on my own credit card and have each customer pay me. I did this for awhile and then it donned on me that I was foolishly missing out on earning rewards from my credit card. I sat down and did my research to find the best rewards credit card so I could start earning back free rewards for all of those dollars being put on my credit card.
After a lot of research (ask anyone who knows me and they will tell you I do very thorough research before jumping into something), I settled on the Chase Sapphire card. It had an awesome rewards plan and the first year was fee free. Today, years later, I still use my Chase Sapphire card as my only credit card and I've renewed each year, paying the fee, as the rewards are well worth it! It's definitely been a wise choice and I'm so glad I chose this card.
Here's how it works. Chase Ultimate Rewards is a rewards program available to Chase Freedom, Chase Sapphire and Ink from Chase cardholders. When you use any of these cards, you earn points on every purchase and those points can be redeemed for your choice of rewards including travel, experiences, merchandise, gift cards and even cash back.
Ultimate Rewards gives cash back via direct deposit to cardholders starting at $20 for 2,000 points. Merchandise redemptions and gift cards are available at the same prices you'd pay in store without additional mark-ups (i.e. a $50 product/gift card costs 5,000 points). Points can also be redeemed for exclusive, VIP access to concerts, sporting events, movie premieres and more. Rewards can be redeemed for travel on any flight, any time without blackout dates and restrictions. I've used my rewards for gift cards that we then use to cover our "fun money" on vacations and trips.
This year as you do your holiday shopping, start earning rewards points and use those rewards to finish off your holiday shopping for FREE or buy yourself something special! It's FREE money! It's money you'd already be spending so why not earn something back on it? Chase also offers extra incentives to cardholders with Ultimate Rewards during the holidays, helping you to stretch your budget even more! And the customer service is also unbeatable and every time I call them I get a REAL LIVE OPERATOR. I love it!
You can check out Chase Ultimate Rewards and see if it might be a great fit for you so you can start earning free rewards now!
What would you do with your free rewards?