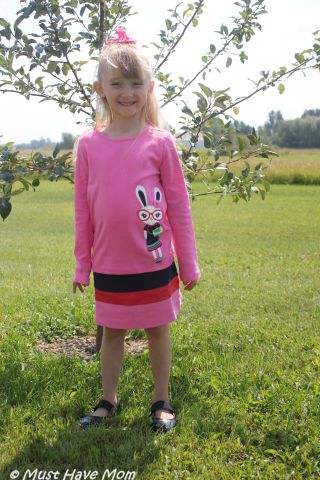 Danika starts Kindergarten this year and she has had an absolute blast picking up school supplies for the very first time. We went clothes shopping at Gymboree and she picked out some fun outfits and I knew exactly where we were headed for her new shoes, Umi Children's Shoes! They are my #1 favorite brand of kids shoes. They are the best quality and construction and they are perfect for my kids growing feet. They come in the cutest styles and I knew they would have the perfect pair for back to school.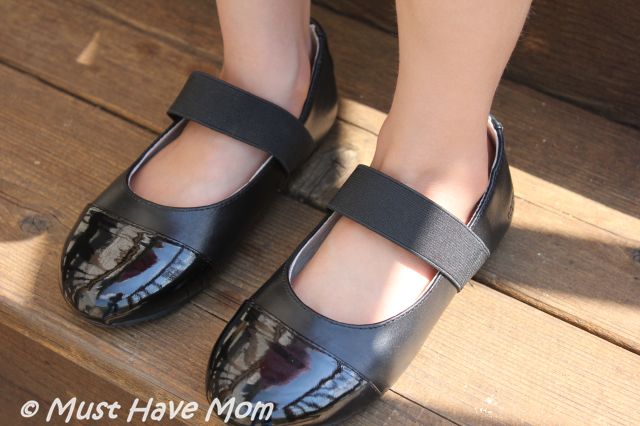 Danika fell in love with the Umi Elaina in black and I knew they were just perfect for her! They go great with dresses, skirts or a more casual look. They are an essential shoe for her new back to school wardrobe! Danika loves dressing up so these adorable little Mary Jane's will get a ton of use this year! I know the Umi shoes will hold up to all of her busy school activities!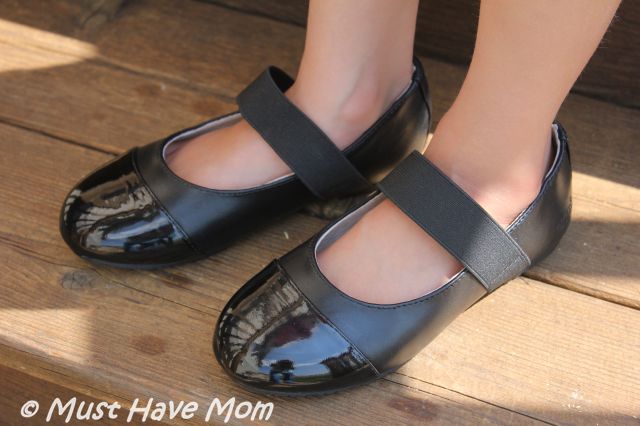 The Elaina comes in a variety of colors and we already have our eye on the silver and pink pair as our next purchase. These are the perfect comfortable but stylish school shoe. I know she can easily get them on and off by herself and I don't have to worry about her struggling with laces or buckles. The elastic strap makes them simple to slide on and off all on her own.
One thing that really makes Umi stand out from the rest is their quality materials. My kids wear Umi shoes daily and I have never had a pair get too worn out to wear before they grow out of them. In fact we pass down all of their Umi shoes and they last through more than one child despite the daily wear they receive. Umi pays great attention to the fit as well. The shoes are designed to have room to grow so your kids don't shoot out of them right away! When you are deciding on a size be sure to select the size closest to your child's actual size since Umi builds in the room to grow. No need to buy a size up here!
When you are on the hunt for the perfect back to school shoes this year be sure to check out Umi's wide range of shoes for boys and girls! You won't be disappointed! They've never let me down! You can buy the Elaina shoes on Umi's website! They even offer free shipping and returns so no need to worry if they don't fit right the first time!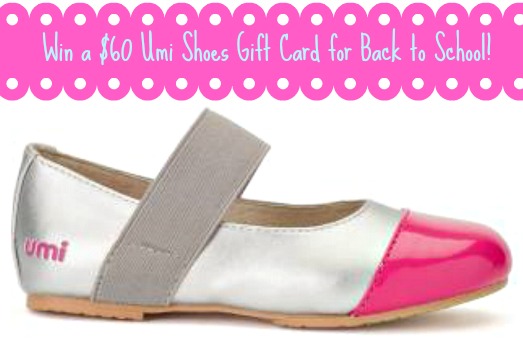 Win! One reader will win a $60 Umi Children's Shoes Gift Card!! Good Luck!
Umi, Trek and Bonlook have teamed up to bring you a fantastic giveaway! One lucky winner will receive a $150 Umi Gift Card, Trek Mystic 20 Bike & $100 BonLook Gift Card! Entry is super easy and you can enter to win big HERE! Good Luck!
Be sure to head over to Mom Spotted and enter her Umi Giveaway too! (not the same contest) You'll have double the chances to win!