It's almost time for back to school and these back to school organization tips will help get you on the right track to stress-free mornings and a more organized week ahead of you. No matter what time of year it is, use these tips to get your week off to a good start.
*This post was sponsored by ACCO Brands as part of an Influencer Activation for Influence Central and all opinions expressed in my post are my own.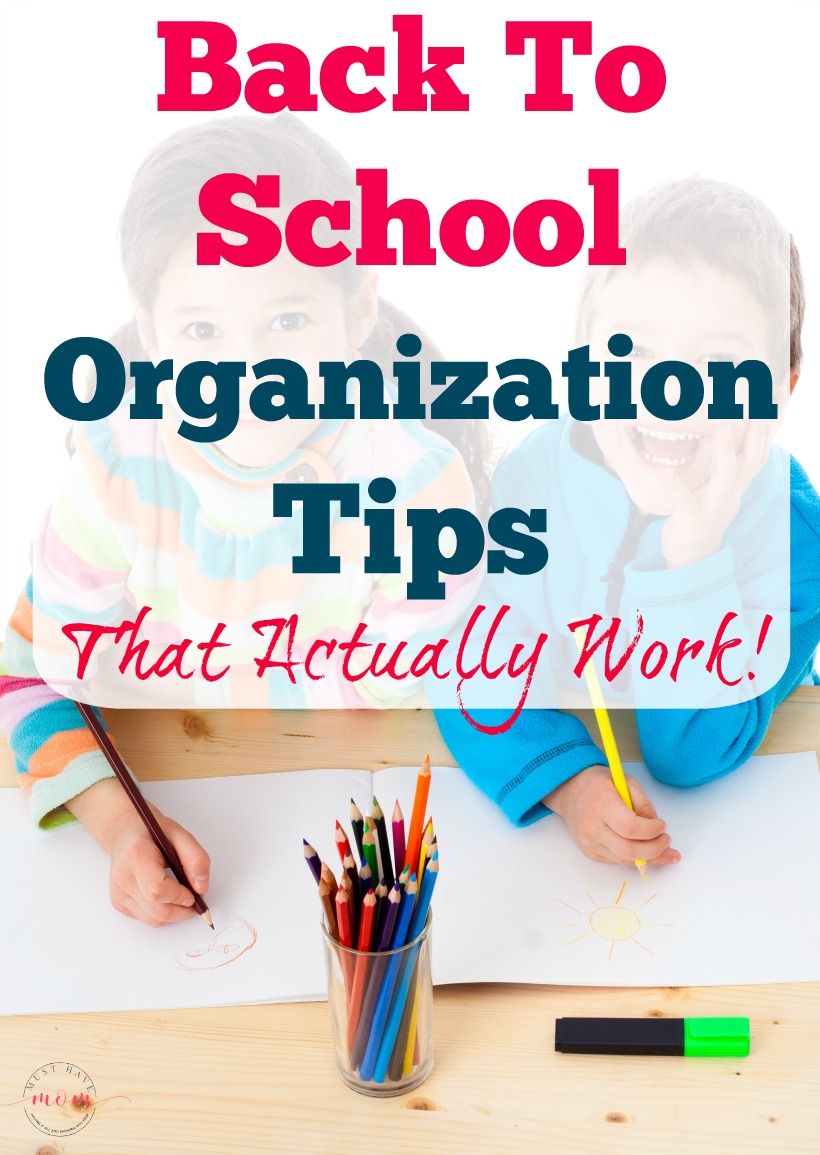 I hate chaotic mornings and I try to plan ahead and be organized so I can avoid the added stress of busy mornings. I find this leads to a more peaceful morning and allows me to send my kids off to school with a more positive vibe and in a better mood than if we led a crazy, disorganized morning routine to start our day. Use these back to school organization tips to get your day and even your entire week off to the right start.
Back To School Organization Tips
#1 – Get your child's outfits all ready for the entire week. I do this on Sunday night so they are ready to go for the entire week. This cuts down on morning stress, mismatched clothes and the dreaded days of wearing jeans on phy ed day!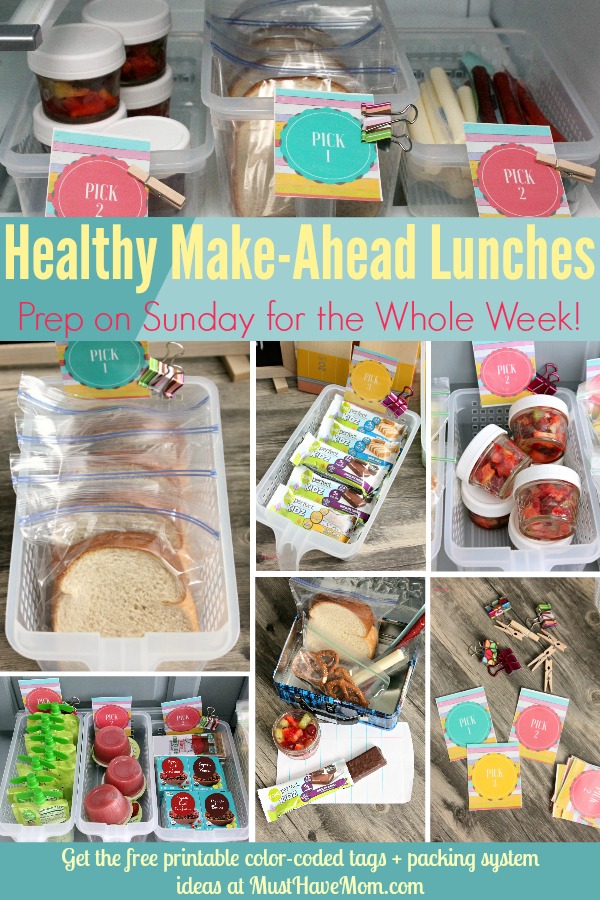 #2 – Plan school lunches on Sunday nights for the entire week ahead. I go into more detail in my make ahead school lunches post and be sure to grab my free printable cards to organize the make-ahead lunches so your child is able to easily pack their own healthy lunch each day.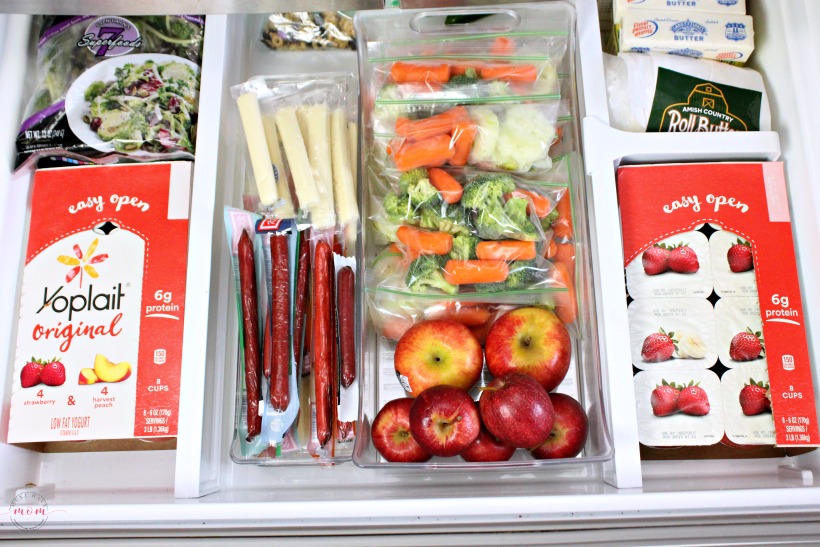 #3 – Get your fridge organized with these fridge organization hacks and cut down on the chaos surrounding the fridge at breakfast. You'll be able to easily pack lunches and find whatever you are looking for in the fridge with these easy hacks.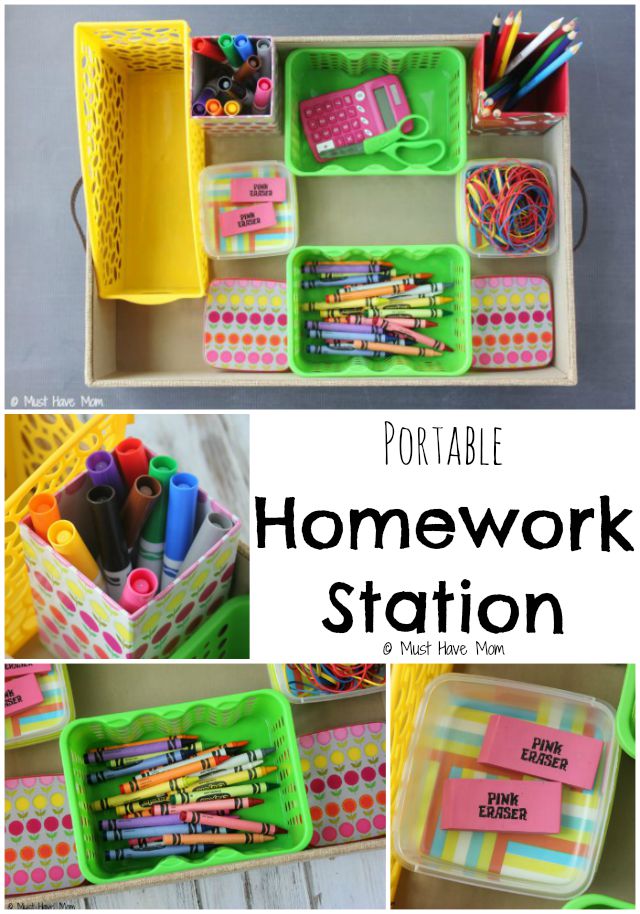 #4 – Set up a homework station so your child can easily complete their homework after school. They will have the needed supplies so they can get the homework done efficiently and move on to playtime! Try this DIY homework station.
#5 – Buy quality backpacks and organizing folders. You want to make sure your child's notebooks and folders last all year so they can STAY organized throughout the entire school year. We buy Five Star notebooks and organizing folders because they are guaranteed to last all year! If we start the kids out being organized from the get go then they are more likely to stay organized as all the schoolwork starts rolling in.
#6 – Set up "in" and "out" boxes so your child can easily keep their papers organized. With in and out boxes you won't miss important papers that need to be signed and sent back to school and it will help the kids remember the papers that need to go back to school.
#7 – Plan make-ahead breakfasts that are ready to heat and eat. Skip the processed foods and try these mini omelets you can make and freeze, sausage pancake breakfast bites (make and freeze), honey nut and oatmeal breakfast bars, or these freezer breakfast sandwiches.
#8 – Print these free printable after school chore checklists and keep your child's afternoon organized by getting chores and homework done before screen time can begin.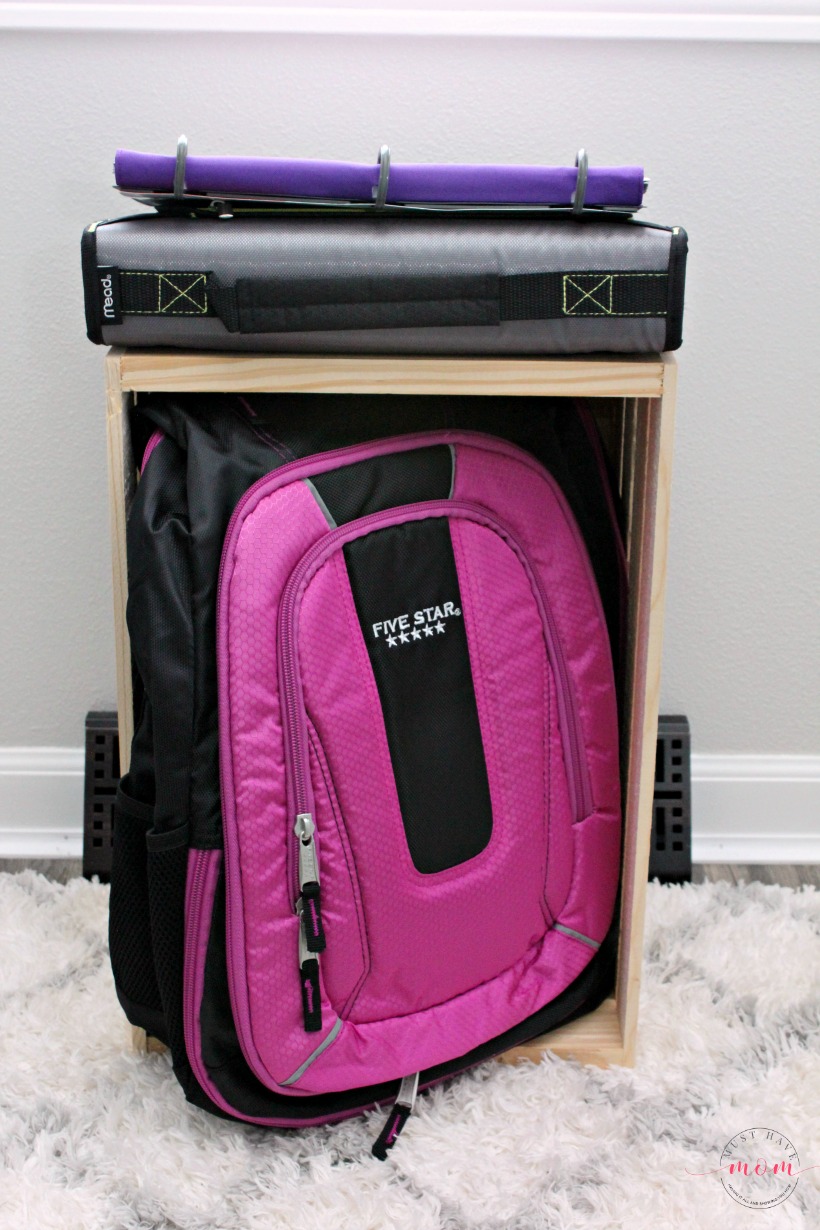 #9 – Create hooks or a cubby where your child can hang their backpack up every day. Keep organized by providing a place for your child's school supplies. Teach them to hang up their things as soon as they arrive home. You can use an inexpensive wood crate like this one, turned up on end, for a DIY backpack cubby. Backpacks, like this favorite Five Star backpack, can nestle inside the cubby and school work can go on top.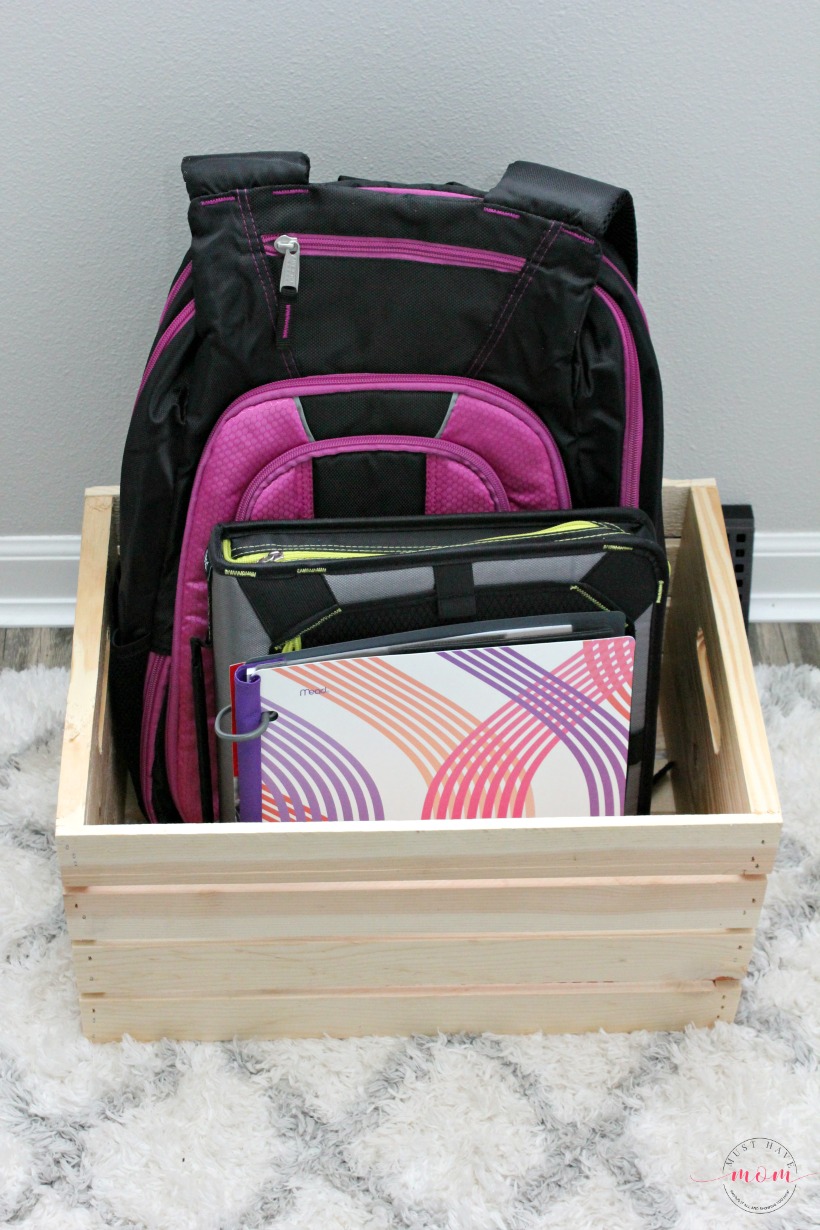 Alternatively, you can turn the wood crate on it's bottom to create a school supply crate where kids can put their backpacks and any items that need to return to school. This setup makes it easy to add things to the box and have them all gathered in the morning when it's time to get ready to hop on the bus. We especially love the Five Star binders that keep all their important papers in one spot (where even the dog can't chew them up!).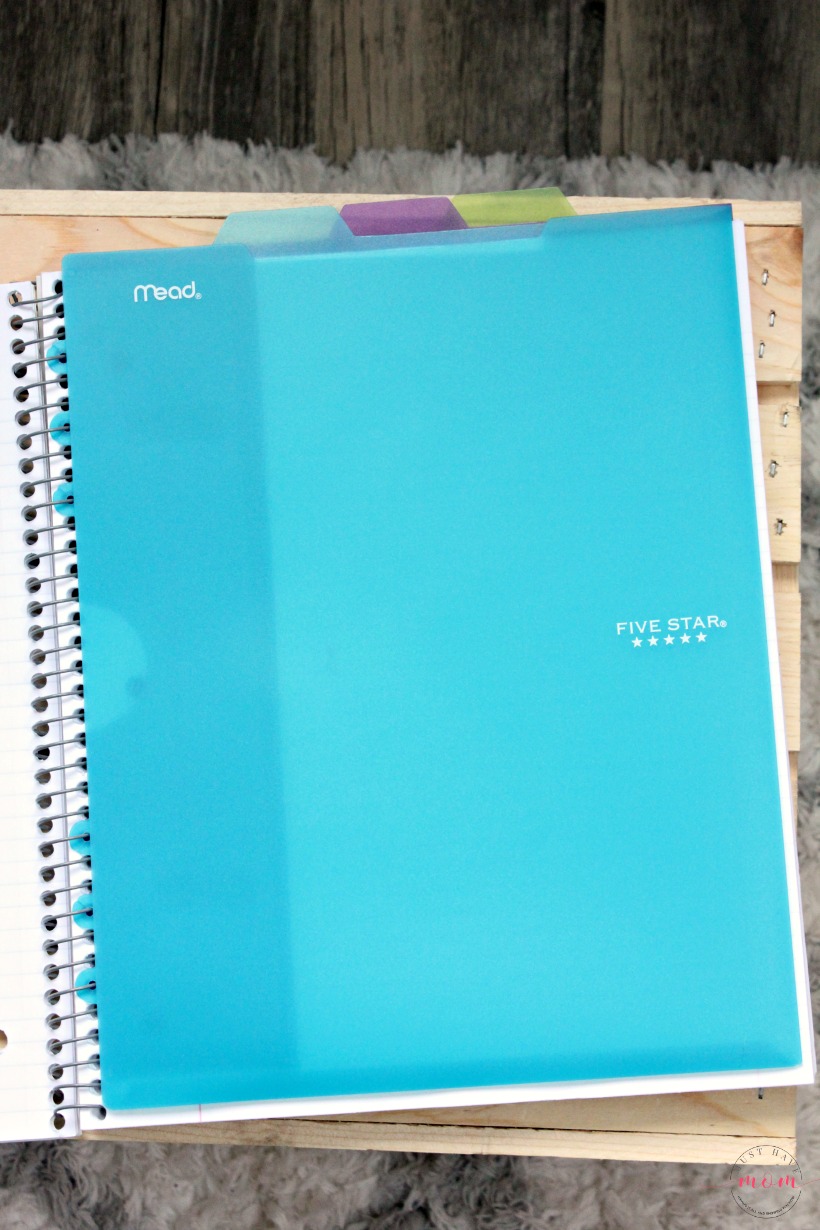 #10 – Add Five Star pocket folder dividers to your child's notebooks to add a pocket and easily divide the notebook into sections so they can quickly turn to the page they need. The colored tabs can be labeled for different subjects or sections within a subject. The pocket dividers just snap right into a notebook. They are really handy!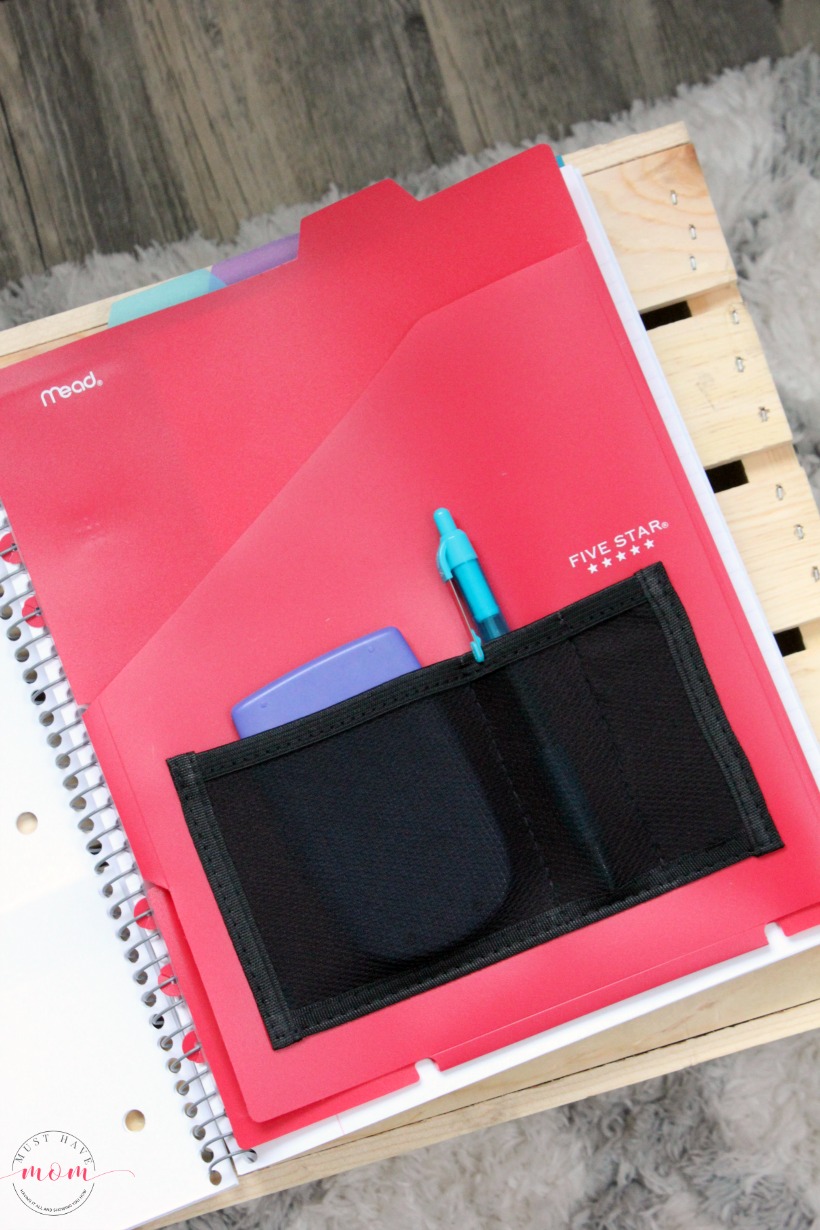 #11 – Organize accessories by adding a Five Star pocket folder to the front of your child's notebooks. They'll never be caught in math class without their pencil or calculator again! Remind them to add assignments to the pocket for easy access so they won't forget what is due.
These simple tips will help you transition seamlessly into the back to school routine. Easy solutions and innovations can make everyday routines much more organized. Helping your child learn new ways to be organized and maintaining consistent reminders will help keep them on track and learn organizational habits that will last them a lifetime. Just remember that gentle reminders are usually necessary and kids are usually not organized so this is a life skill you are teaching them and it holds tremendous value. Set your child up for success and a stress-free year!
Pin the Back To School Organization Tips: