This is a sponsored post written by me on behalf of Chase Ultimate Rewards. All opinions are 100% mine.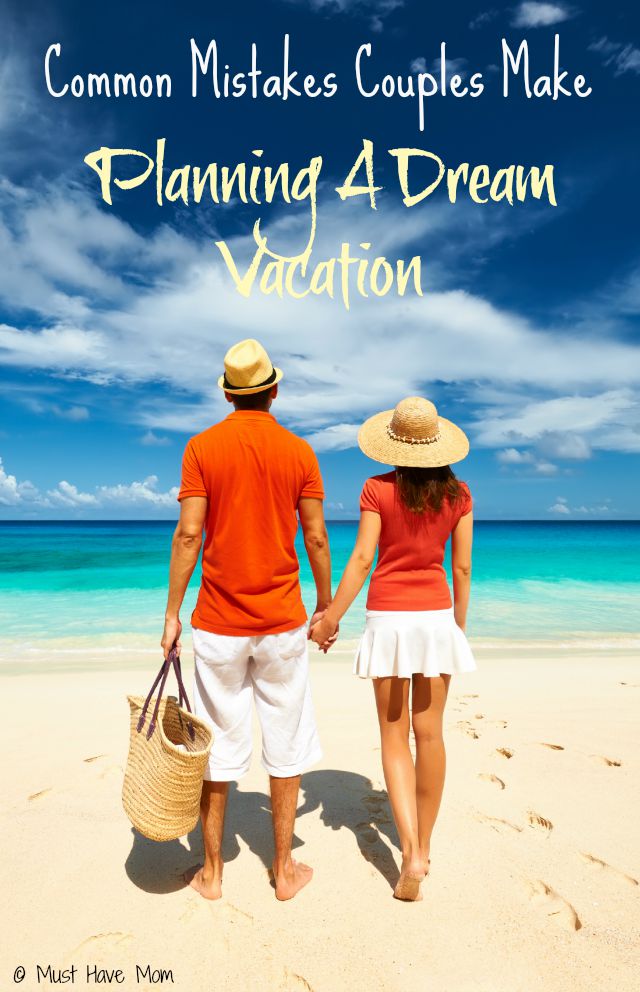 Planning a dream vacation can be both exciting and stressful! You want everything to be perfect and you also don't want to bust the budget with your trip. Make sure to read up on these common mistakes couples make when planning their dream vacations before you plan your next vacation! You'll save yourself some trouble and keep some hard earned cash in your pocketbook too!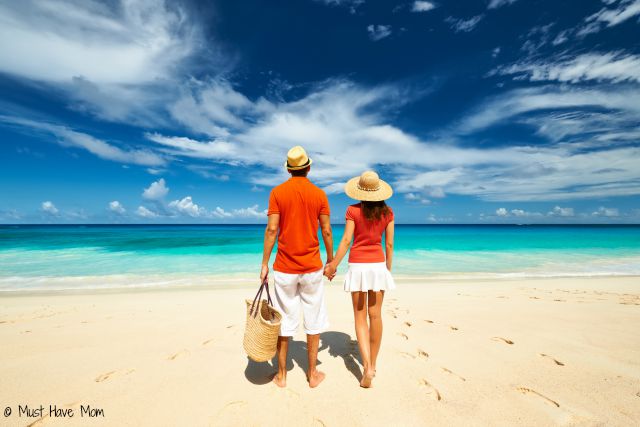 A recent Chase Ultimate Rewards survey found that while 8 out of 10 couples plan to take a vacation together this summer, interesting 'he said, she said' contradictions suggest men and women lack an understanding of what their significant other looks for in a vacation. If you are planning your vacation with your significant other you best be sure you are both on the same page! I found these survey results both fascinating and hilarious! Ask yourself these 7 questions before planning your next vacation:
Are you expecting a romantic trip? Men seem to overestimate their significant other's romantic needs. Nearly half of men (46 percent) think "romantic" describes their significant other's perfect vacation, but only 36 percent of women and 39 percent of men describe their dream vacation as "romantic." That means that if you are a man you are off the hook for those floating rose petals in the hot tub! Most women just want to relax and enjoy your company!
Who spends more money? Both men and women are quick to label their partner as "the person who tends to spend money easily." Even though a quarter (25 percent) of those in relationships label their significant other "The Spender," only 7 percent self-identify as such. So who is really the spender in the relationship? Maybe you need to evaluate your own spending habits!
Who gets the most bang for their buck? Women are more likely to say they get the best value for their money when it comes to travel. While 58 percent of women think they make decisions to get the best value for their money when traveling, only 8 percent of men and 6 percent of women think this to be true about their significant other.
Who plans the activities for the trip? The majority of women (47 percent) believe they are the ones who develop a trip's itinerary. However, 57 percent of men say it is a joint effort. Perhaps we both need to pitch in and plan together?
Should screen time be limited? We limit screen time for our kids but should screen time be off limits on vacation? 

Couples claim disagreement stems from their significant other spending more time than desired on a cellphone or other technology for work or personal reasons (37 percent).

Should you set a budget before you leave on a trip? 41% of couples say they have disagreement on how much money is being spent during a trip.
Are you saving as much as you can with the least amount of effort? Data suggests two-thirds of couples often pay for trips with their travel-related points or rewards (68 percent always or often), actively seeking opportunities to use rewards to save money.
One big tip that I have for planning your next vacation is to take advantage of a rewards card! It's effortless and will earn you FREE MONEY on things you buy anyway. Don't miss out on free money! I have been taking advantage of Chase Ultimate Rewards for the last eight years and I have been thrilled with their fantastic customer service, easy rewards program and value. I earn rewards for things I am buying anyway and I've always been impressed with their customer service.  
With Chase Ultimate Rewards you can redeem points for travel, gift cards, cash, experiences and more. Chase Ultimate Rewards also provides useful resources for card holders such as curated travel content and in-depth guides for destinations around the world with recommendations for hotels, restaurants and activities. Visit Chase Ultimate Rewards to learn more and see why I love Chase!