With the holidays comes holiday travel. With little ones spending a lot of time in a vehicle can be a challenge. Keep them entertained and in turn keep your sanity with the Audiovox Portable DVD Player set. This is not only an essential for long car trips but also makes a great gift idea! We have found this to be a total lifesaver and keeper of peace in the family. When you are traveling with a 1, 3 and 4 year old for several hours in a vehicle, car games don't always cut it. Movies tend to relax the kids and give everyone some down time to rest and relax. That is what makes it one of my top picks for Christmas!
The Audiovox Portable DVD Player set comes with a nice carry case to carry and protect your dvd player screens, cords and headphones. It includes 2 screens (one master, one satellite), a remote, 2 sets of headphones, car charger and plug in charger as well as necessary AV cords to connect the screens.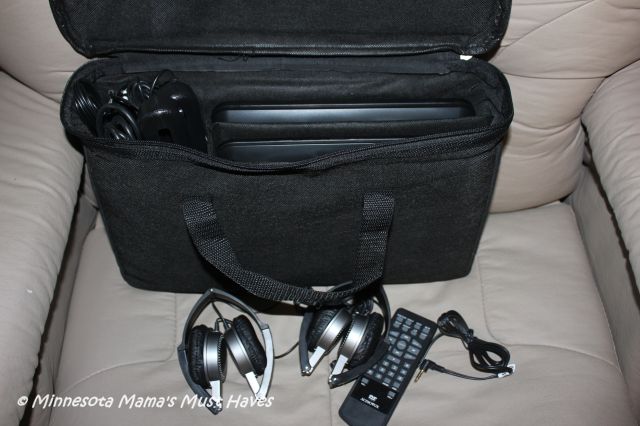 The set also includes mounting brackets for your headrests. Our headrests were borderline too far apart to use the brackets but they just fit! They were easy to mount and I did it myself even though Danika likes to remind me that I'm not very good at "building things". Thanks Danika 🙂 Ah, out of the mouth of a four year old! Once you connect the bracket it has a mounting piece that connects to your screen. This piece allows you to adjust it and tilt it so your child can see it perfectly. You just use the knob to tighten it to the perfect angle.
It's easy to connect the DVD Player to the mounting bracket and snap it into place. When you need to remove the screen there is a quick release to pull it off the mounting bracket.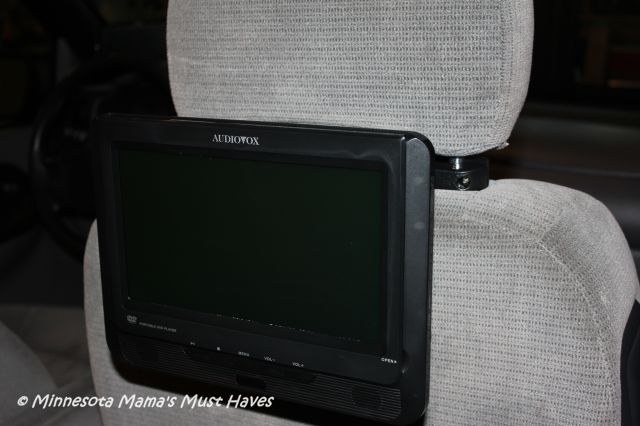 You can charge the battery which has a 2 hour playback or plug it into your vehicle's DC outlet. It also includes an AC cord so you can charge it in the house. I like that you can just run it on the DC outlet and use it for the whole trip without worrying about keeping the battery charged.
The screen on the main unit opens up to reveal the DVD player insert for the disc. The satellite unit simply plays whatever the main unit is playing. The 9" screen is plenty adequate for watching a movie on and the clarity is good. There are controls on the front of the unit or you can use the remote which is very handy so you don't have to crane your neck to push the buttons.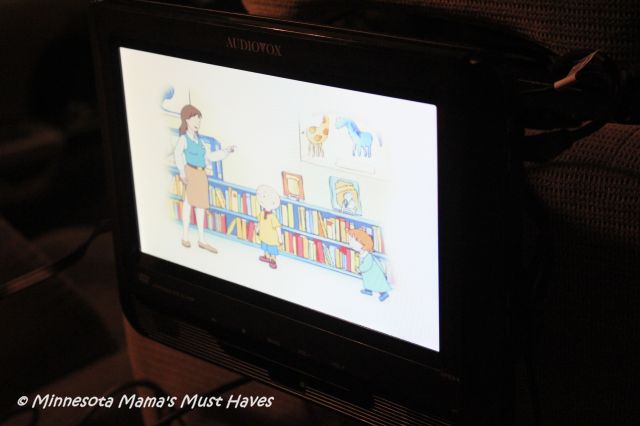 The kids LOVE watching the movies on long trips and it keeps them entertained on those long rides.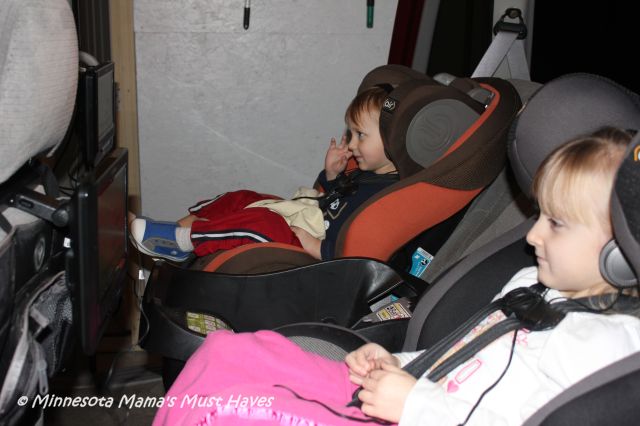 We prefer to use the included headphones so that my hubby and I don't have to listen to the movie for the whole car ride. The quiet is unbeatable and having the ability to conduct a conversation is priceless!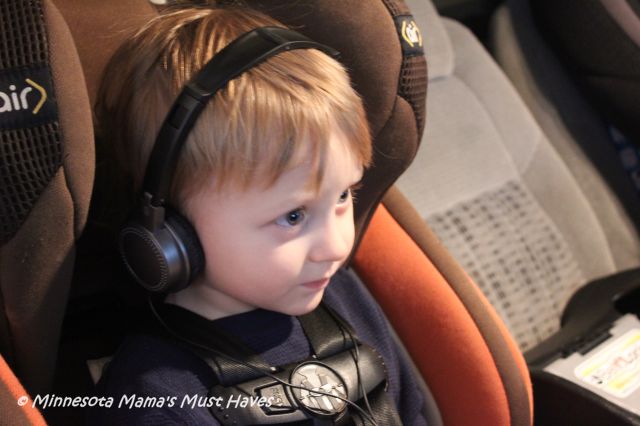 The headphones fit the kids well and are comfortable for them to wear.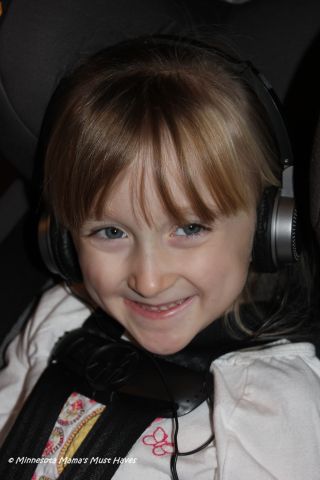 You can learn more about the Audiovox Portable DVD Player set on their site. Buy it in a store near you or online. We have had many different Audiovox products and I've always been impressed with the quality and how well they hold up. They've always lasted us a long time!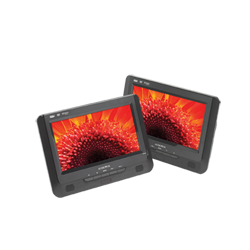 Win! One reader will win a set of Audiovox Portable 9" DVD Players just like the set I reviewed! Enter my Rafflecopter giveaway below for your chance to win! You can also earn 2 bonus entries into MY giveaway by entering Jennifer's BabyBjorn giveaway! Good Luck!
*Site Disclosure: Products providing by company or representing PR firm for review purposes only. No compensation was received in exchange for this post. My opinions are my own and reflect my personal experience with the product.